It's Tuesday, the best day of the week—at least, for the BOH news desk. In our weekly digest, find a roundup of need-to-know news.
ControversIES
This afternoon, many interior designers received a marketing email from a Florida-based company called John Beard Collection with the subject line, "Who says you can't relive youth??" Inside was an image of a model provocatively posed on top of a wooden stool (the "Bambi") along with some salacious copy: "Pop her cherry. Many may try her, but you were here first." When the image was shared on social media, it ignited a firestorm of comments from the design community calling the ad insensitive, demeaning, insulting, offensive, misogynistic and crude.
In response, John Beard Collection sent out another email, this time apologizing for "upsetting and insulting all." The company also removed the image of the model and the offensive language from its website. The site, a hub for husband-and-wife team John and Molly Beard, sells original art, prints and furniture under the name Azo Boutique Collections. Many pieces by Azo feature sexualized names such as "Dollface" (a chair), "Hello Boys" (a cabinet) and "Simple Sexy" (a table).
On September 30, an Instagram post from Azo's feed showed a mockup of an ad in the style of a "Newspaper Classified Ad," with a drawing of a similarly dressed model sitting on the "Long Legs" chair, along with the copy: "Yes I'm perfectly proportioned. Leggy with just the right amount of softness. I prefer holding one person at a time. Bring me home and tell me your secrets. I promise I have no opinion."
+ + +
Designers may have noticed that a new spin on a familiar account has popped up on Instagram: @thenewoldhousebeautiful. The poster is sharing images from House Beautiful's past and poking fun at the magazine's online presence, seemingly continuing the work of the satirical account that stirred up the design world for 11 months (until Instagram shut the @theoldhousebeautiful down at the urging of the magazine's corporate parent, Hearst). However, according to the anonymous poster behind the original account, the new one is the work of an imposter. "I want to say I'm surprised but I'm not. If I did come back ... it would be with a BOOM, not this wack ass shit," he/she/they told Business of Home in an email.
BUSINESS NEWS
During its highly anticipated earnings call last week, Bed Bath & Beyond announced that it would close its emerging fashion brands site Of a Kind. All sales were finalized this past weekend; customer service will be available until November 1. Many were listening in on the call expecting a big announcement regarding Bed Bath & Beyond's CEO, but the company was mum on its search for a new executive. In mid-September, Market Watch columnist Warren Shoulberg predicted that the company would make a number of big changes, including naming a new CEO, closing many stores (and sister stores), changing up merchandising, removing its beloved coupons, and perhaps most importantly, increasing transparency. For now, the analysts eagerly awaiting Bed Bath's next move may have to wait until next quarter for more on the company's plans.
Workers who fabricate quartz countertops are falling ill, reports NPR. A recent report from the CDC points to 18 cases of sickness and two deaths, caused by the inhalation of silica dust. (Engineered stone is made by mixing quartz particles with silica; during fabrication, particles can become airborne—meaning the risk is for workers who cut the slabs, not the end users.) A spokesperson for an organization that represents quartz manufacturers pointed to unsafe working conditions, telling NPR engineered stone surfaces "are totally safe in their fabrication and installation if it is performed according to the recommended practices."
Google has undergone a shopping overhaul and is taking its competitors to task, reported Morning Brew. Google Shopping relaunched October 3; it now aggregates recommended products based on what you've looked at before and other past activity. Users can also upload #ootd inspiration—automated price alerts will alert users when the products they're coveting go on sale.
LAUNCHES, COLLABORATIONS AND PARTNERSHIPS
Tempaper has debuted its redesigned e-commerce website with better navigation and more content (like tutorials and help videos), as well as a connection feed to the hashtag #TempaperYourSpace. "Understanding your customer's needs and knowing how they like to shop your designs is imperative," co-founder and CEO Julia Au said in a statement. "Our website's redesign makes shopping removable wallpaper effortless, and helps customers realize their unique style through photo galleries, educational content and enhanced navigation."
Le Creuset is dropping a Star Wars line of cookware, reported Nerdist. Highlights include a $450 Han Solo Carbonite roaster, $30 Droid mini cocottes and, best of all (in this writer's opinion), $25 Porg Pie Birds. Franchise merch can bring in big bucks and great licensing opportunities—read more about designers' complex relationship with fan culture here.
Booking platform Paintzen has launched a design trade program that will offer exclusive perks and services to its members, along with access to a network of hundreds of professional, experienced painters and wallpaper installers across the country. "The goal is to save designers time: No longer do they have to research vendors or worry about managing the painting process," says Meghan Stewart, the company's senior director of residential sales.
OPENINGS, AUCTIONS AND EVENTS
The Kips Bay Decorator Show House is returning to The Sunshine State in January for its third year. Designers will decorate an 8,751-square-foot home in West Palm Beach owned by interior designer Lars Bolander. Mark your calendar for a well-timed Florida getaway: The showhouse will be open to the public from February 1 to March 1.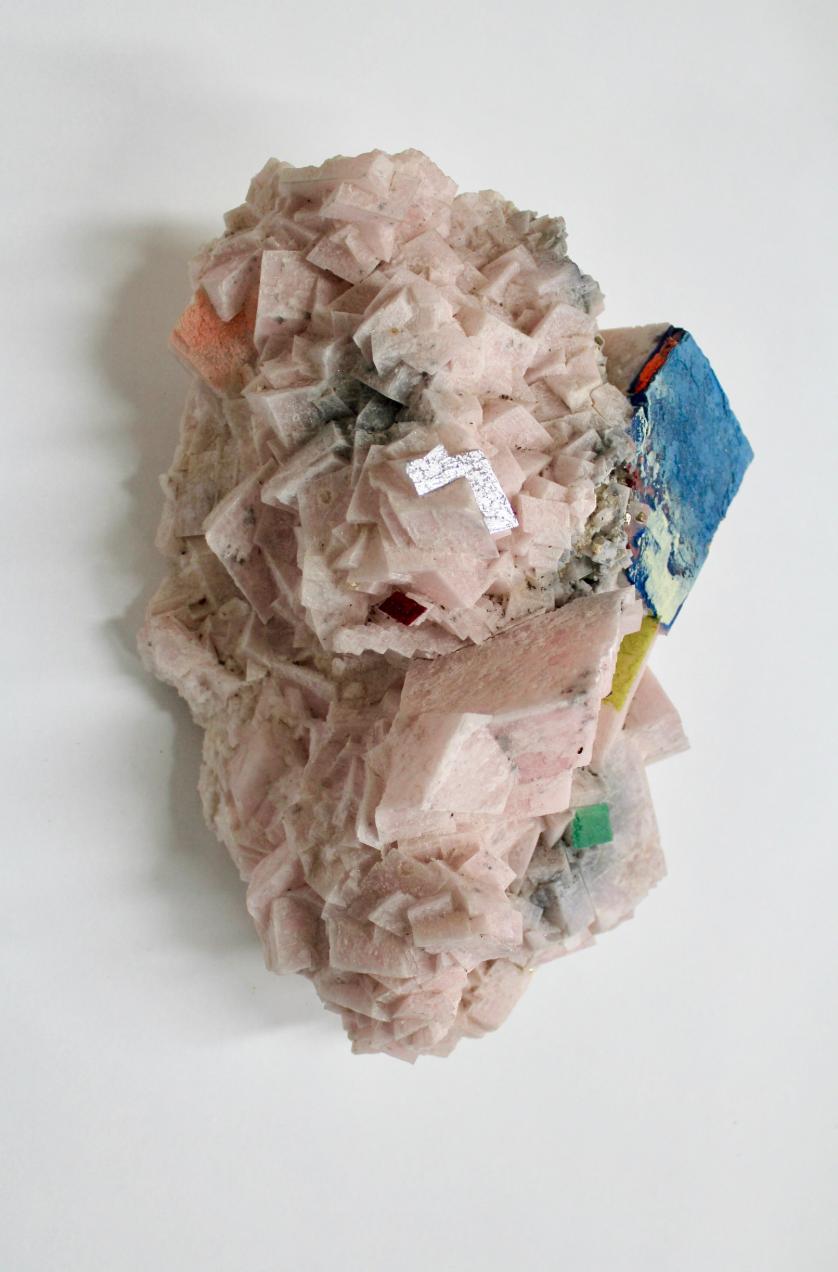 Courtesy of The Stone Show
Gallery Twenty Twenty Two will present "The Stone Show," an exhibit with works by New York artists Yolande Milan Batteau, Avery Alexandra Gregory and Richard Hart. The show opens October 31 at the Callidus Guild studio in Brooklyn.
RECOMMENDED READING
New York magazine design editor Wendy Goodman visited both homes of bicoastal Broadway producer and former Barneys CEO Mark Lee, and you can read all about it on The Cut. "In Lee's New York place, [Mark] Janson's architectural interventions look as if they've always been there. … The L.A. house was a more thorough redo. … Dudley, Lee's 11-year-old French beagle, has the run of both."
Fast Company wrote a spiky, fun piece on a collection of architectural sex toys based on New York neighborhood Hudson Yards, inspired by a 2008 review of the development by the late feminist architecture critic Ada Louise Huxtable. Architecture and design firm Wolfgang & Hite created XXX-HY, "a series of small sculptures [that are also] dildos of uncomfortably large proportions," to register their own displeasure with the architecture—and sent a set to Related Companies, the developer of Hudson Yards. (The new tourist attraction 'Vessel' was not left out of the critique; the structure is rendered as … well, you'll have to click through to find out.)
CUE THE APPLAUSE
The American Society of Landscape Architects has named its 2019 professional and student award winners. Out of 368 submissions, there were 26 student recipients. Out of 544 submissions, 36 professional winners were chosen. The Landmark Award was given to SmithGroup for Crosswinds Marsh Wetland Interpretive Preserve in Sumpter Township, Michigan. The design firm restored more than 1,000 acres of historical wetland ecosystems and attracts hundreds of animal species.
The Kitchen & Bath Industry Show has officially opened its call for entries for the Best of KBIS awards. In order to be eligible, the product must have been released after February 19 of this year; a minimum of two high-res images are required for submission. KBIS 2020 will be held January 21 to 23 in Las Vegas.
Erik B. Peterson of PHX Architecture received the Luxury Residence–Global Award at the International Design and Architecture Awards for one of its contemporary residential projects in Sedona, Arizona. This was the firm's first international award.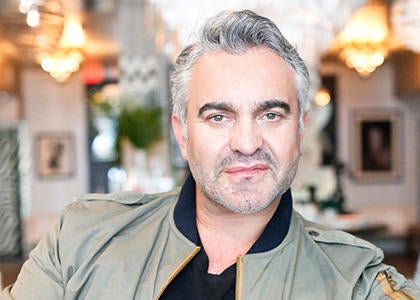 Los Angeles–based interior designer Martyn Lawrence Bullard will be recognized as the 2020 Design Icon at the Las Vegas Market in January. "Bullard is a true design icon, with an impressive portfolio that includes residential design for a long list of A-list clients, commercial design for a number of premier hospitality properties, and innovative product design for companies such as Corbett Lighting," International Market Centers CEO Bob Maricich said in a statement.
Marin County, California–based Rough Linen is celebrating its 10th anniversary; founder Tricia Rose started the brand when she was in her 60s after a career in film. "I have loved starting my own business later in life, hands on," Rose tells BOH. "While we have expanded over the past 10 years from bedding to decor and now clothing, our products have always been based on linen's wonderful virtues in use, and guided by what I want my heritage to be."
Etsy has announced the winners of its first-ever design awards, reported HFN. London-based designer Sian Zeng received first prize for her interactive, magnetic dinosaur wallpaper. Zeng has had the Etsy shop for about a decade.
Homepage photo: The 2019 Kips Bay Decorator Show House Palm Beach; courtesy of The Kips Bay Decorator Show House Palm Beach