Hudson Yards: It's the latest, greatest thing in New York retail, a seven-story wonderland of shiny stores, luxury brands and thousands of things you didn't think you needed. The mega-urban complex, which opened last month on the far west side of Midtown, includes the largest enclosed mall in the city. Anchored by New York's first Neiman Marcus, the 720,000-square-foot shopping mecca, officially known as The Shops and Restaurants of Hudson Yards, is designed to be as much traffic magnet as profit center and features a compelling mix of some 100 well-known retail names like H&M and Sephora, as well as one-offs, experimental formats and a healthy (or perhaps unhealthy?) assortment of restaurants from such boldface names as Thomas Keller and David Chang. But home? Not so much.

In this day and age, the home furnishings category has taken its rightful place in the conspicuous consumption game, and is a touchstone of shopping centers for the past hundred years. But while the absence of home at Hudson Yards is both a disappointment and missed opportunity, it is not totally out of character when it comes to large-scale retail developments. Many of the world's high-flying shopping hubs—from Omotesando in Tokyo or Rue Saint-Honoré in Paris to New York's tony Fifth Avenue—barely have home stores of any sort.
Not only is there barely a home furnishings presence in the joint, but even some retailers that prominently feature the home category in their other locations—brands like Neiman's and Forty Five Ten from Dallas—managed to squeeze in a mere handful of home products amidst an abundant assortment of handbags, beauty products, jewelry and women's fashion. And what Hudson Yards does offer in home is underwhelming at best.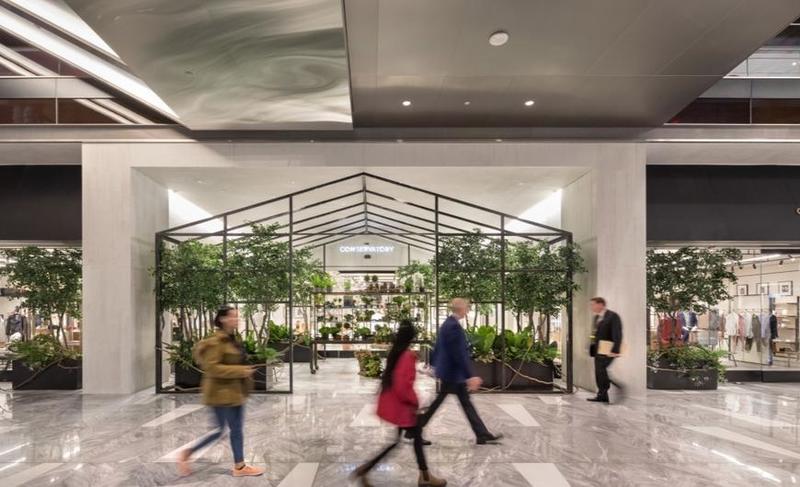 Neiman Marcus
Stretching over 188,000 square feet and three floors, the legendary Dallas-based department store's first New York City outlet is clearly designed as the anchor for the complex—even though its footprint doesn't start until you reach the mall's fifth floor. As with most Neiman stores, women's fashion and accessories are the dominant merchandise classifications. Even so, home has a painfully small footprint, scattered in several areas with no real nexus. Shoppers can find some housewares and tabletop among the food products, a few decor products like vases are sprinkled in displays and near the atrium—but that's it. Surprisingly, no spaces was reserved for soft home goods and there are only a few candles—usually the go-to items for non-home stores pretending to be in the business. Here, home's omission is nothing short of a sin for a store that should know better.

Forty Five Ten
Another import from Texas, Forty Five Ten makes its maiden voyage into New York at Hudson Yards. It does so cleverly, with four different adjacent storefronts, each with its own identity. For those unfamiliar with this retailer, its closest competitor is Barneys—and that could be its biggest challenge as well. In its hometown of Dallas (and the handful of other locations it has opened since the 2014 sale to billionaire and local investor Tim Headington), its high-end, cutting-edge merchandising mix doesn't have to go head-to-head with Barneys. But in New York, the two are separated by a few miles at best.
Forty Five Ten—its original street address in the Knox-Henderson neighborhood just north of downtown Dallas—has always featured a pretty good selection of home. In fact, when the store moved its main location to downtown (ironically, opposite Neiman's), it converted the original store into a home-only operation, which has since closed. In New York, home is an afterthought at best, limited to a few books, a couple of rugs, a few sticks of furniture and a couple of other assorted doodads. This store has never been Bed Bath & Beyond, but like its Dallas neighbor, it seems to have decided there's no place for home at the Yards.
The Conservatory
Proving that retail is never short of ironic drama, Forty Five Ten founder Brian Bolke chose Hudson Yards to debut his new retail concept, The Conservatory, which bears more than a passing resemblance to his original creation. As with Bolke's first store, the new one sprinkles in a decent mix of home, including bed and bath (from Dallas-based Peacock Alley), tabletop (Baccarat seems to be the star) and more than a few home decor products. As such it represents the best-assorted home presentation in the mall. Products are shown elegantly, with understated brand signage and sophisticated fixtures.

Batch
One of several digital-first retailers using Hudson Yards as a launch pad for physical stores, San Francisco collective Batch qualifies as the most home-centric space at the mall. There is actual furniture (Maiden Home), decor (including art by Kristi Kohut), rugs (Revival) and all kinds of tchotchkes, dog beds and fashion accessories. Batch adheres more to the pop-up model than a conventional retailing space, offering the brands it represents a chance to test out the store shopping experience. But since Batch has no real brand identity of its own for most shoppers, many of the visitors to the store took its sofas and chairs more as resting areas than products to be browsed and bought. (Its display bed had not suffered the same consequences—at least not on this particular shopping weekend.) While it remains to be seen if this model of virtual-to-physical retailing has legs, Batch may not provide all of the answers (its Hello Collection closes on April 29; new collections come in every 8–10 weeks).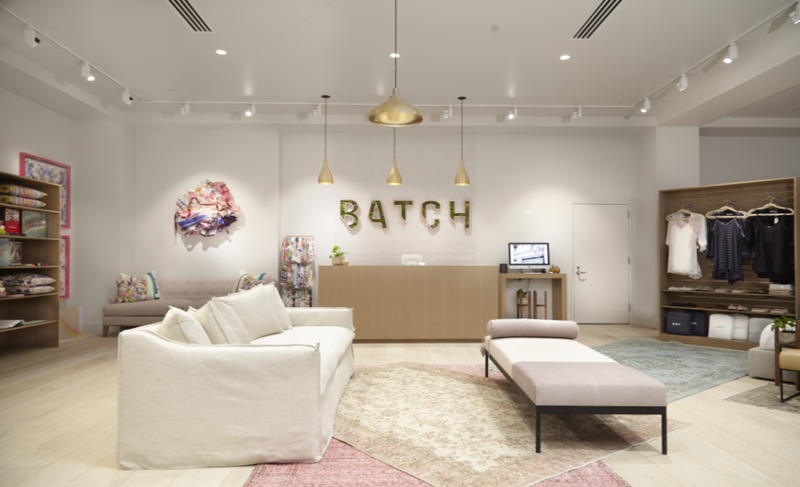 Muji
What would any hip shopping neighborhood be without a Muji these days? The Japanese import, famed for the minimalist, Zen-like design aesthetic of its home, apparel, food and beauty products, holds down a key corner of the mall, representing one of the more moderately priced choices for thrifty shoppers. It's a classic Muji store: the aromatherapy machines entice you in, leading you to purchase more pens, small pads and assorted plastic containers than you would probably ever need in your consuming lifetime. It was one of the most crowded stores in the mall the day I visited. And these crowds were buying ... even if it was only pens, small pads and assorted plastic containers.

If one took a broader view of what defines home, there were a few other stores to consider. B8TA—an online operation that sells tech products and has opened a few physical stores, including at Macy's—has its own space, looking a lot like the 21st-century version of Sharper Image; a handful of shops sported candles and home scents (Molton Brown, Jo Malone); there was at least one art gallery; and PIQ (pronounced "pick"), which showed toys, novelties and small gifts in the model of the French gift shop chain Pylones.

When a mall has more places to eat—and by the way, the lines at most of them were the longest to be found this side of the ladies' room—than stores selling home furnishings, it says a lot about the state of retail these days. One has to think that this generation, with its love for all things HGTV and Chip and Joanna, is more interested in their homes than Hudson Yards gives them credit for. As this mall undergoes ensuing incarnations, don't be surprised if some of these more ephemeral outposts fade away and are replaced by more robust home presences. After all, beauty is only skin deep … but home is where the heart is.
____________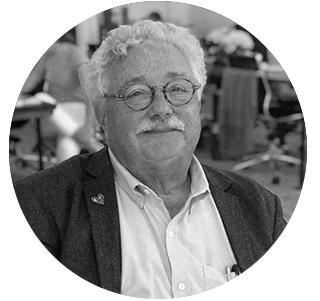 Warren Shoulberg is the former editor in chief for several leading B2B publications. He has been a guest lecturer at the Columbia University Graduate School of Business; received honors from the International Furnishings and Design Association and the Fashion Institute of Technology; and been cited by The Wall Street Journal, The New York Times, The Washington Post, CNN and other media as a leading industry expert. He was also a guest on the BOH podcast, and his Retail Watch columns offer deep industry insights on major markets and product categories.
Homepage photo: Shutterstock