In our weekly digest, find all of the stories you might have missed. Read on for the announcements crossing the BOH news desk this week.
LAUNCHES, COLLABORATIONS AND PARTNERSHIPS
Maiden Home debuts a new category today in honor of its second anniversary: beds. Two bed frames, the Essex and the Wythe, are available made-to-order on the brand's website. The company, founded by Nidhi Kapur, who hails from McKinsey, Google and Birchbox, was one of the first digitally native businesses in the direct-to-consumer furniture space.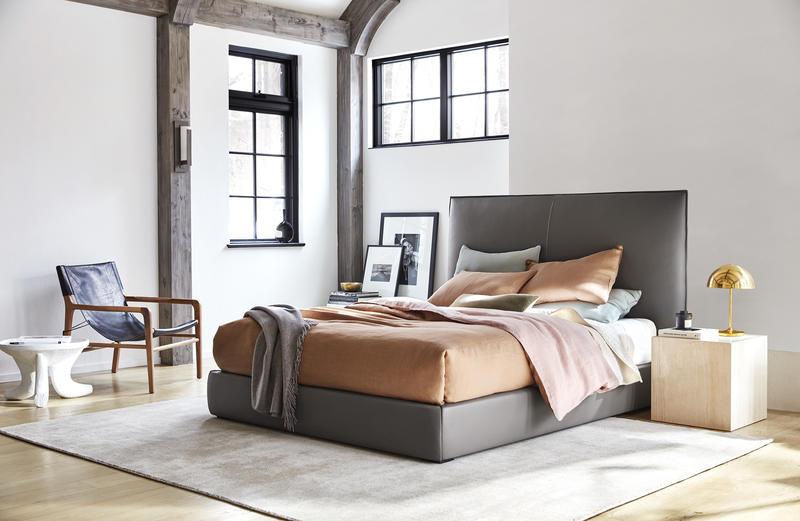 Asheville, North Carolina–based ceramics company East Fork will debut new spring glazes, a blue Big Sky and light green Celery. Co-founder and chief creative officer Connie Matisse drew inspiration from her West Coast roots and the earliest signs of spring, said the brand.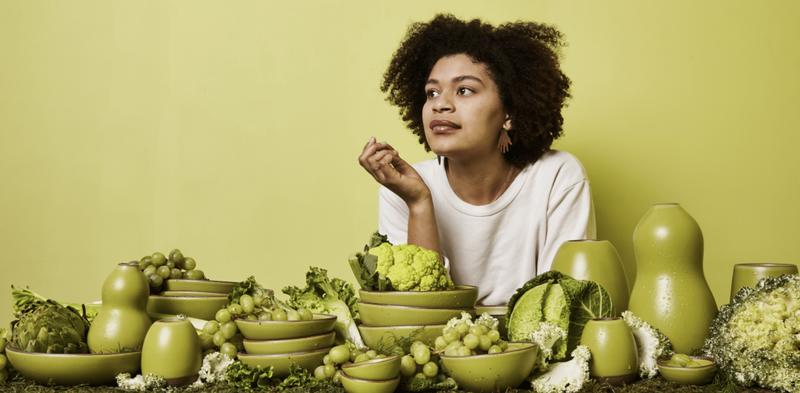 The American Home Furnishings Hall of Fame Foundation has found a permanent home for its memorabilia, library and the Hall of Fame Foundation offices, in High Point, North Carolina. The 17,500-square-foot building is a block away from the International Home Furnishings Center.
Courtesy of American Home Furnishings Hall of Fame Foundation
Los Angeles–based interior designer Stefani Stein launched August Abode, an online lifestyle brand that sells wallpaper and vintage home goods.
New York–based direct-to-consumer paint company Clare kicked off the search for its next great paint color last Thursday. It gave six options for colors with names like Cornflower Blue and Berry Pink in the crowd-sourced campaign. You can keep up on the brand's Instagram, @clarepaint, for updates over the next few weeks.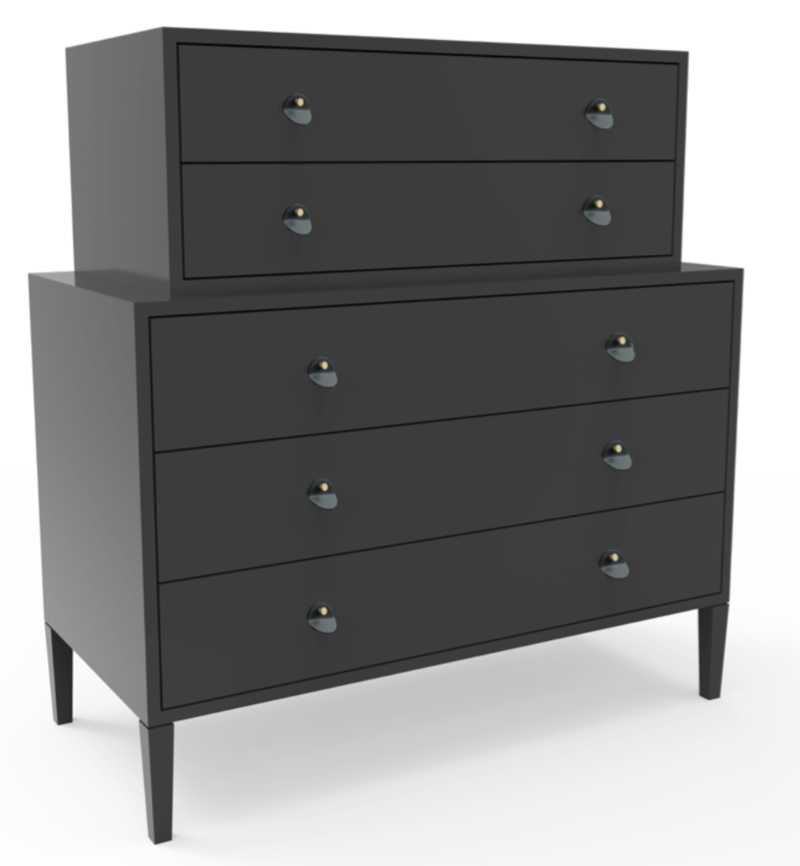 Los Angeles–based Tangram Studio, which makes custom furniture, is now Studio Other. Having changed into an independent entity in order for the commercial furnishings studio to grow across the U.S., it will continue to be led by Charlotte Wiederholt, who serves as president and creative director.
Eco-conscious furniture brand Ziggy has collaborated with Nest Studio on a collection of hardware options in the likeness of Nest's Geo Series pulls.
Drew Barrymore has launched her debut home collection, available exclusively at Walmart.com, Hayneedle.com and Jet.com, reported HFN. Drew Barrymore Flower Home includes pet beds, textiles, wall art, ceramics, furniture and curtains, with price points from $18 to $899, and new seasonal collections. "I have always had a love for creating joyful spaces—places where unexpected prints and patterns, shapes and styles, and colors and textures come together in the most delightful way," said Barrymore. "My new collection of furniture and home decor is inspired by this passion and I hope it inspired everyone to make themselves at home."
OPENINGS, AUCTIONS AND EVENTS
Fast Company seconds Warren Shoulberg's assessment that hotels by brands are the best advertisements for the retailers' products yet: In April, minimalist Japanese retailer Muji will open its first hotel in Japan. In 2018, it opened two hotels in China; its latest comprises 79 rooms atop a multi-level Muji store.
"S.I. Newhouse Jr.'s Collection of Modern Masters Comes to Christie's," reported The New York Times. The magazine publisher's career began modestly, but because he was never sentimental about his collection—always willing to part with a Jasper Johns to trade up or cash out—the wealth grew fast. Today, his family follows in his footsteps, selling 11 works worth a collective $130 million at Christie's New York.
The Decorators Club Education Fund kicks off this year's lecture series, Influential Women in the Arts, Architecture & Design, with a talk by architect Annabelle Selldorf tomorrow, April 3. The following lecture takes place April 11 and features designer Kit Kemp and Town & Country editor in chief Stellene Volandes.
Wayfair will open its first store—more proof that the internet "killed brick-and-mortar retail just to bring it back," reported Fast Company. The Natick, Massachusetts–based "seamless, connected experience for shoppers" will open in early fall.
The fifth-annual Rebloom on the Roof fundraiser supports nonprofit Room to Rebloom, which provides victims of domestic violence in the National Capital Area with design services and other resources to help make their homes beautiful. Designer Barry Dixon and journalist Will Thomas will host the event on May 16. Purchase tickets here.
Southern Guild announced its next exhibit will be "Implement," with South African blacksmith Conrad Hicks, at the gallery in Cape Town's Silo District. It will run from May 24 to July 17.
RECOMMENDED READING
Business of Fashion broke down the new brick-and-mortar rules amid our current retail apocalypse by honing in on new New York shopping district Hudson Yards, which opened earlier this month. Neiman Marcus, Forty Five Ten and L'Oreal are just a few brands that have moved into the Manhattan neighborhood.
Speaking of Hudson Yards, Fast Company explained what we were all thinking (or at least seeing all over our social media): "Why Everyone Hates the Vessel." A $150 million structure with stairs that climb 150 feet into the air (I guess that's $1 million a foot), the Thomas Heatherwick–designed structure has been described as the "stairway to nowhere," a "mythical giant's wastepaper basket," a "colossal shawarma," an "Instagram-friendly panopticon," as well as what you'd get if "Twitter were a work of architecture." But the issue goes deeper than aesthetics, argues writer Katharine Schwab: "The descriptions are hilarious, but the derision points to a bigger problem with how Hudson Yards' developer Related has framed this expensive structure as a public benefit—when in fact, critics say it is yet another way for the developers to make money (even though climbing the Vessel is technically free)."
The Guardian profiled Annie Leibovitz on some early shots that defined her career, featured in an exhibit at Hauser & Wirth in Los Angeles. "Reflecting the changing cultural role of photography itself, Leibovitz eased from photojournalism into portraiture, taking striking shots of the era's great artists, from Andy Warhol to Richard Avedon, from Ansel Adams to that ambush shot of [Henri] Cartier-Bresson," wrote Jordan Riefe. "But it was her pictures of celebrities that really made her name: the cover shots for Rolling Stone, Vanity Fair and Vogue that included a topless Miley Cyrus at the age of 15 and a pregnant Demi Moore wearing only a 30-carat diamond ring. … It is these images that have made Leibovitz that rare thing: a celebrity photographer."
CUE THE APPLAUSE
Stephanie Odegard received the Iqbal Masih Award for her work in reducing child labor. In 1987, Odegard launched Stephanie Odegard Co. Ltd. with the goal of ending child labor through her business and in the South Asian carpet industry. Successful in part because of a partnership with nonprofit GoodWeave, of which she is a co-founder, Odegard and 170 other companies reduced child labor in the South Asian carpet industry by two-thirds.
Sonneman's Pluck lamp collection was recognized at the Red Dot awards for product design. The awards assess innovation, functionality, formal quality, longevity and ergonomics, and this year's competition featured more than 5,500 product entries.
Hartmann & Forbes's Rollerfold was selected as the 2018 Window Covering Manufacturers Association product of the year. The "submission resonated with judges for its design and style and its operating system. We congratulate the Rollerfold team and all of the industry's engineers and designers on their hard work and vision," says Ralph Vasami, executive director of WCMA.