New York interior designer Emily Butler has some news about that new-furniture-smell that so many of us have come to love: "It's usually a chemical smell that we just welcome in." And in your home, you're trapped. There's nowhere else for those chemicals to go.
To address this issue, Butler opened a home brand called Ziggy that ensures that the products—all of which she designs herself—use water-based, nontoxic paint, lacquer and wood finishes, and are made from U.S.-sourced materials.
Manufactured in Southington, Connecticut, Butler works with carpenter brothers Ziggy Brodowski (the brand's namesake and "braintrust") and Tom Brodowski, who have made custom furniture for Butler's clients for years before starting the brand.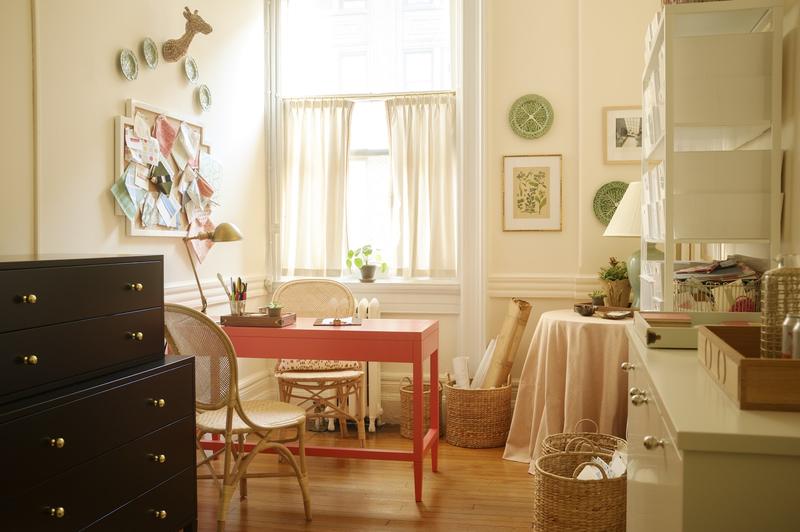 "You might not even be aware of something coming into your home being quite as toxic as it is," Butler tells Business of Home. "The information is not transparent. When I started learning about all the wild things that can be included in a finish, it just didn't occur to me that it was a choice companies were making to make things less expensive in an unregulated market." Butler doesn't blame consumers—there isn't a way to easily become educated or connect the dots—but there's a reason your head hurts when you open a box from certain companies.
Ziggy is encouraging customers to make an appointment at its new studio space in the NoMad neighborhood in Manhattan (1123 Broadway, Suite 909), which houses just enough product to get customers comfortable with the brand's made-to-order offerings. "We're happy to do a little education on the finishes," says Butler. "We really pay attention to the quality—it's all done in house."