Just in time for Earth Day, Ziggy, a line of customizable and toxic-free furniture and accessories has debuted, designed by Emily Butler in New York and manufactured by Tom and Ziggy Brodowski, carpenter brothers in Connecticut. Butler's struggle to find toxin-free furnishings and paints began within her own interior design practice. Here, she offers readers a primer on good health—and good design.
On Toxins in Paint and Home Furnishings
When clients started requesting non-toxic and eco-friendly choices, I used that as an opportunity to learn more with them. I also started listening to my body's reaction to toxicity in my environment: Why do I feel lightheaded after visiting a job site? Why do cleaning products give me a headache?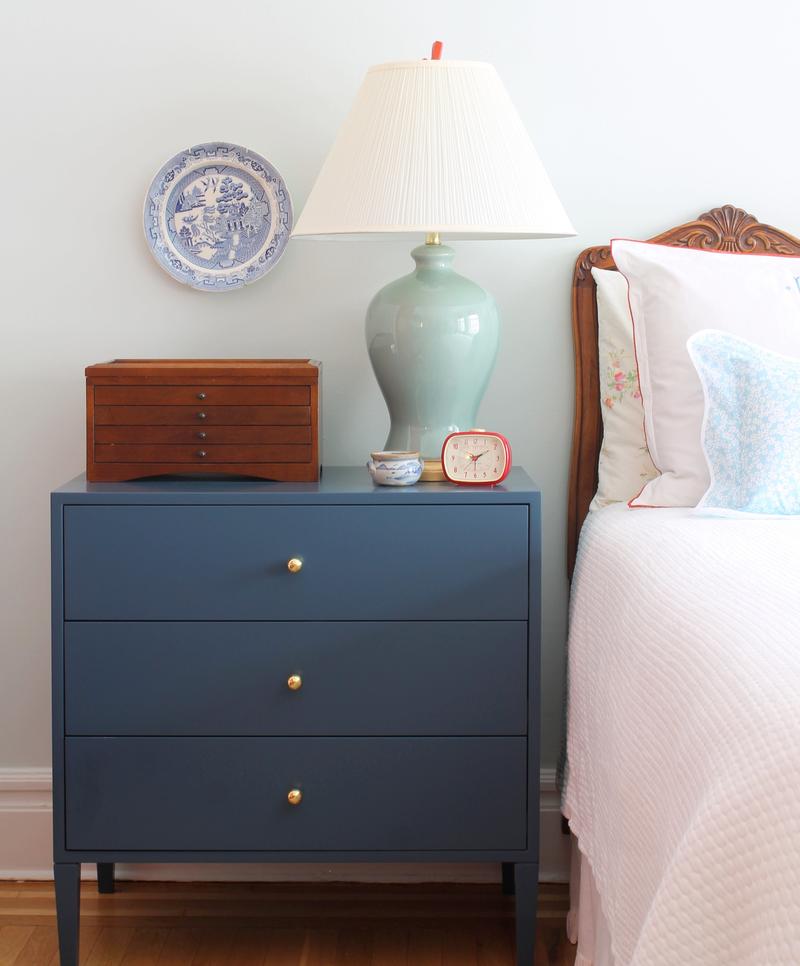 These aren't coincidences, and it left us all very curious. The home furnishings industry can be fairly opaque with few vendors advertising or educating consumers on what materials they use. It was this absence of information that got us thinking about what we could do to offer more education and choice. At first, it seems a little crazy to think about your home being a haven for toxicity, but once you know a little bit about the topic, it doesn't seem far-fetched at all.

Volatile Organic Compounds, or VOCs, are compounds that emit as invisible gases into an environment (often called off-gassing), polluting the air you breathe. According to the EPA, levels of 12 common VOCs can be concentrated 2 to 5 times higher inside your home than outside, with others being up to 10 times more concentrated. These pollutants can cause adverse health effects ranging from headaches and eye, nose, and throat irritations to damage to the central nervous system.

Phthalates are a group of chemicals that act as binding agents and also make plastics flexible. They are everywhere and incredibly difficult to avoid. Research has suggested that exposure is linked to issues such as asthma, ADHD, fertility issues, autism spectrum disorder, obesity, and more.

Common household items—everything from cleaning products to plastics of all kinds to painted finishes to fragranced items—contain these chemicals, and no one is in a big hurry to self-regulate, even if it is widely known that these chemicals have the potential to be really dangerous. 


On Designer Education
Interior designers play a really influential role in educating their clients in making good choices for their homes, so the client-designer relationship is such a great way to open the conversation up about limiting toxicity in your home.

Designers can direct clients toward natural fibers (such as wools, linens, silks, and cottons) and low-VOC finishes, and away from flame-retardant coatings, chemical treatments and other toxic finishes. It's always great to ask questions and learn more from your vendors, since they are closest to their product and can best answer questions.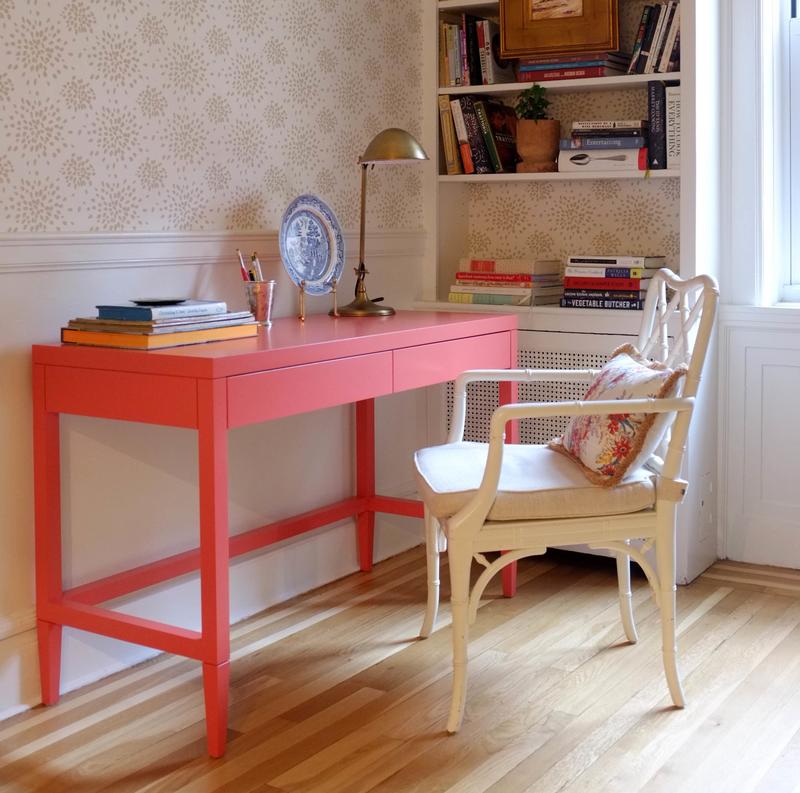 I think the tricky thing, up until a little while ago, is that we didn't even know what to ask. Why would my furniture be toxic? If designers and clients express interest in safer and healthier materials, more options and transparency should be available over time.

As American consumers, we have become trained to question why things are so expensive, when, really, we should be wondering, How could that possibly be so cheap? The likely answer is that something—quality, safety, wages, the environment—was compromised along the way.
On Production Values
We design all of our furniture in New York, and Ziggy and Tom create each piece in their workshop in Connecticut using the highest-quality materials. We pride ourselves on being transparent about our materials so you know what you're getting and can feel completely comfortable knowing Ziggy will provide a safe and stylish solution for your home.
Here are some ways that Ziggy stands apart in terms of toxicity and quality:
1. Hardwood construction All of our furniture is made using hardwood construction rather than with MDF (medium-density fiberboard), a composite material made with wood fibers bound together with formaldehyde glue, which is very toxic. 

We choose to work smarter and harder: We utilize automation techniques where it reduces waste, eliminates human error, and increases safety.
2. Classic construction techniques We don't cut corners, unless we are mitering them! Mitered corners create cleaner lines and more attractive, longer-lasting finish. Other features include solid wood dovetail drawers; pre-finished maple interior drawers that are full extension and soft-closing;
 and invisible drawer glides.
3. Non-toxic finishes Most traditional paints, lacquers, and varnishes contain solvents and other additives that help the paint bind and apply to surfaces successfully. The tradeoff is that unless these are waterborne, they contain VOCs and will off-gas, polluting the air you breathe.
All paint products, including those claiming to be VOC-free, contain trace amounts of VOCs, so what we have done is benchmarked ourselves against the Greenguard standard for VOC content. All of our finishes—paint, lacquer, and wood—fall below the Greenguard limit for VOC content, which means you will never experience off-gassing or any toxic smells.