First the positive news: a Sustainable Furnishings Council study just found that 90 percent of home furnishings buyers will choose eco-friendly home furnishings—if they like the style and the price. Unfortunately, the study also found that respondents lacked awareness about the environmental attributes of home furnishings products.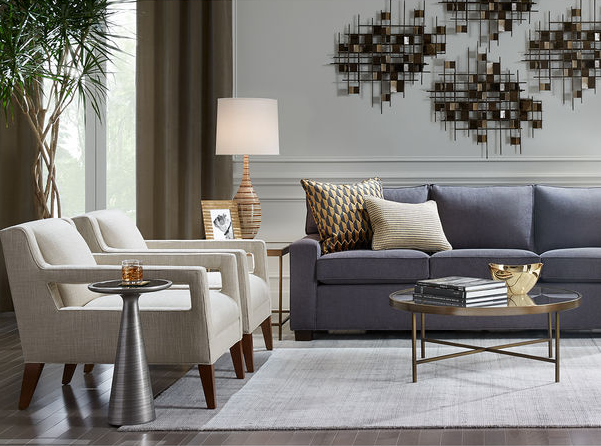 "Our latest study presents both challenges and opportunities for home furnishings manufacturers, suppliers, retailers and interior designers," explained SFC executive director Susan Inglis. "And cause for great optimism. … Nearly all of respondents (97 percent) indicated they are concerned about environmental issues, with women expressing concern on more individual issues (such as toxic pollutants in the waste stream, deforestation, extinction of species, using up natural resources, and hazardous indoor air quality) than men."
"Furthermore, compared to past SFC consumer research studies, a greater amount of respondents are concerned about the environment and are taking environmentally responsible action because they acknowledge that climate disasters are touching them personally," Inglis said.
The study, conducted by Research Solutions Inc. in September 2017, was underwritten by Mitchell Gold + Bob Williams, Hohenstein Institute and Oeko-tex. It surveyed U.S. homeowners, both men and women, ages 30 to 60, with household incomes of $50,000 or more. All surveyed had spent at least $500 in home furnishings between September 2016 and September 2017.
The report named some other key findings:
• 85 percent have bought environmentally safe products, with a concentration on home-related products (particularly among women).
• 70 percent spent $1,000 or more on household furnishings in the past year, and a third expect to increase that spend over the next year.
• The top three most important attributes respondents cite when buying furniture are quality (99 percent), style (99 percent) and a fair price (98 percent).
• Those surveyed are amenable to paying up 5 to 10 percent extra for furnishings they determine are eco-friendly (such as wood furniture that is certified as legal and responsibly harvested) and for home furnishings that are certified to be environmentally safe.
• Those surveyed expect their furniture purchases to last at least eight years, on average.