"Welcome to #therebellion" reads the reposts for @theoldhousebeautiful—an Instagram account that formed less than 48 hours ago and had generated 5,676 followers at the time this story was published. The account features photography from the print editions of House Beautiful pre–Joanna Saltz rebrand. The new HouseBeautiful.com editorial director's digital strategy continues to fluster followers with its "inane" posts, as described by one commenter, that include life hacks, DIY tutorials, inflatable furniture, and, at present, a monthlong Halloween theme.
(Some of the sassiest comments from this post? @rudeboyrobbiec: You know what's really scary? Busting your butt for years as an editor at HB and suddenly getting laid off and replaced with this garbage. Bring back HDG. @stacysenior: I would renovate your Instagram posts instead. @megkelly121: Why do you post this crap? It's hard to watch you destroy your own brand before our eyes.)
The account is anonymous, its author identified only as "Concerned Citizen." When asked if they would reveal their identity, the person behind the account told BOH that their name was Currer Bell—Charlotte Brontë's nom de plume when she first published Jane Eyre. An Instagram story posted yesterday also cheekily answers the question of who is—or at least who's not behind the account: "Not Banksy. Not Sophie. XOXO Gossip Girl. Who is it then? You. You. You..."
The timing is ripe for a "rebellion," as much of the beloved House Beautiful print team was laid off last week, some after decades of service to the brand. Saltz intends to replace them with her own picks and change the editorial direction to match that of Housebeautiful.com, which was transformed into a commerce-driven, millennial-focused site this summer. Since Saltz took over the site, there has been little coverage of designer projects, to the dismay of many loyal readers and followers.
An impassioned Massachusetts-based interior decorator, Dina Holland (@honeyandfitz), shared her feelings about the transition with her more than 34,ooo followers yesterday in an hours-long Instagram story (now saved to a highlight), titled "House Beautiful Rant."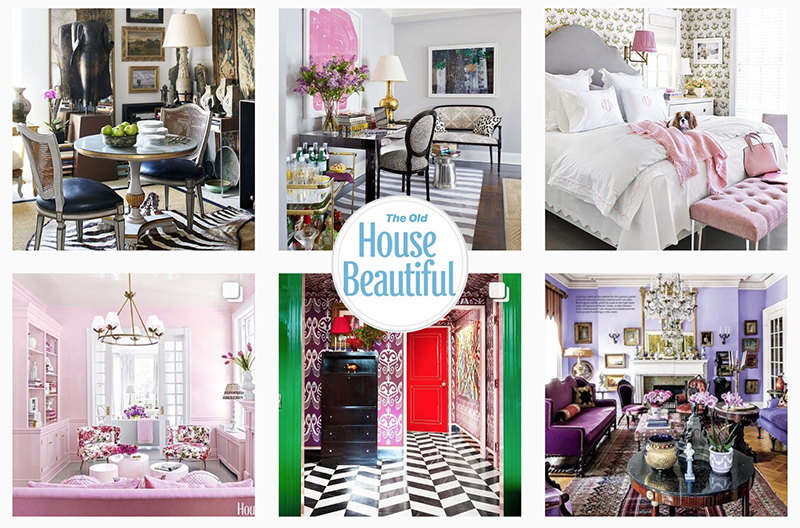 Since the relaunch, commenters have been voicing concern via comments on the brand's Instagrams. "Bring back the old House Beautiful," many begged. Threats of unfollowing and unsubscribing are frequent.
Distraught design lovers may find hope looking to other industries. Following its own rebranding disaster in 2009, juice company Tropicana reversed its direction after a month of widespread customer discontent. As Business Insider reported:
Unfortunately, the company underestimated how attached their customers had become to the old design. When it rolled out its new cartons in January 2009, the consumer backlash was immediate and powerful.... After a month of being bombarded by e-mails, phone calls, and social media commentary, PepsiCo announced that it would promptly return to the old carton.
For House Beautiful, the outcry may not result in a reversal anytime soon. But in the meantime, you can get your pretty-interiors fix at The Old House Beautiful.