The Instagram account that briefly set the design media world on fire has been shut down. According to the anonymous poster behind @TheOldHouseBeautiful, Instagram sent a notification yesterday that the account had violated its terms. Currently, visitors to the account see, "Sorry, this page isn't available."
Sources with knowledge of the internal workings at Hearst, which publishes House Beautiful, tell BOH that the media company had gone through its connections at Instagram once the account had shifted from a parody to publishing original content—but not necessarily with the goal of shutting it down. Instead, the company's request was that the account change its handle, eliminating the House Beautiful brand name from its moniker. (Their argument? The account was reaching out to the same pool of designers the magazine courts—and using its trademarked brand name to do it.)
"For generations, House Beautiful has been a trusted source of information for a passionate and loyal audience of millions," Hearst Magazines told BOH in a statement. "Protecting our content and the integrity of our brand is something we take very seriously."
According to the same sources, Instagram's take was less nuanced. Based on the platform's rules around copyright infringement, @TheOldHouseBeautiful had to go.
HOW WE GOT HERE
Started in mid-October last year—one week after House Beautiful announced a high-level shakeup of its editorial team, including the departure of editor in chief Sophie Donelson—@TheOldHouseBeautiful kicked things off with a flair for the dramatic, announcing a rebellion against the new editorial direction of America's longest-running interior design magazine. (Or at least, America's longest-running interior design magazine's Instagram.)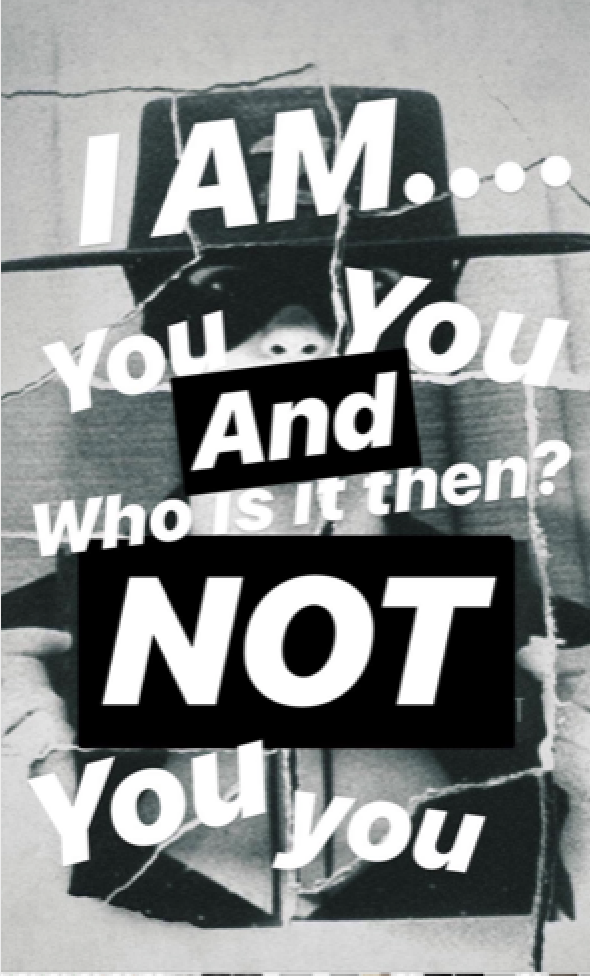 The nature of the offense? House Beautiful's digital rebrand, which now included polls, IKEA hacks, and DIY content that struck many as too mass-market for a beloved brand. Discussing her vision with Dennis Scully on the Business of Home podcast, the brand's new editorial director, Joanna Saltz, defended the change as a move to broaden and engage with the magazine's audience. "Nothing we did didn't have strategy behind it," she said. "We were looking to create actual conversation and get people to share some of it. … We were looking to [say], 'This is House Beautiful. This is a brand that's been around for 120 years and it means something in the universe, and a lot of you out there don't know what this is, so let's engage in a conversation and have you get to know us.'"
In a rebuke, @TheOldHouseBeautiful posted projects from the magazine's archives in its feed, ostensibly celebrating the magazine's past issues as a beacon of design for its own sake. In the account's story segments, the tone mixed humor with snark. The poster behind the account, represented by an image pulled from the film Amelie of the titular character in a Zorro-style mask, would mock House Beautiful's Instagram content with wry observations and memes.
The account quickly went viral, amassing thousands of followers, many of them among the industry's most prominent designers. For some, the account echoed their distress at a beloved magazine's change in personnel and direction. For others, @TheOldHouseBeautiful was more of a generalized cri de couer against a world where print is disappearing, designers' work is devalued, and clickbait rules. Surely many more were rubberneckers, enjoying the thrill of tea spilled out in the open in an industry where relentless public positivity is the norm.
PUSHBACK TO THE PUSHBACK
As new print issues began to hit newsstands, @TheOldHouseBeautiful continued its critique, regularly posting long story segments picking apart the magazine's art direction and editorial choices. As time went by, the sustained assault began to strike some as mean-spirited. There was pushback to the pushback. A story segment in which @TheOldHouseBeautiful posted memes from Jordan Peele's racial parable horror film Get Out (the premise: House Beautiful's editors were in the "sunken place"—the film's term for a fictional trance-like state where black people become unwittingly compliant in their own oppression) drew criticism.
"[The Get Out post] was up for a few minutes, and as soon as someone told me how they interpreted the comparison, which was completely different from my meaning, I took it down," says the anonymous poster behind the account. "It made me think twice about how to get my point across. I think the most valid piece of critique I received was from an insider who told me that bashing HB without any knowledge of their task at hand was shallow, poorly researched and ignorant. That definitely made me think."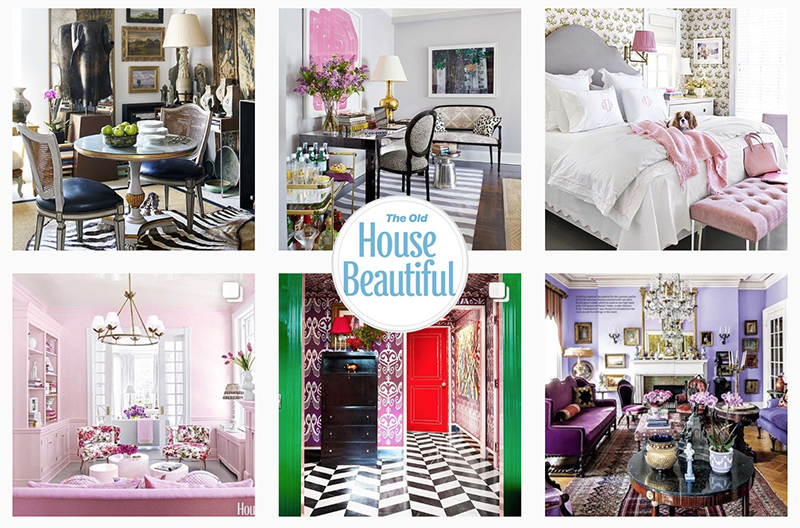 In June, @TheOldHouseBeautiful announced a pivot, moving from critique to original content. The move was welcomed by many. Scot Meacham Wood, a San Francisco–based designer who participated in a showcase Q&A, said that the response to his segment was immediate: "We got an amazing reaction," he tells Business of Home. "I probably got a few thousand new followers in a day." (Careful not to burn any bridges, Wood had selected a project that was unpublishable in a traditional print magazine like House Beautiful, as its owners had moved shortly after the project's completion.)
However, the shift ultimately doomed the account, as moving away from a parody model into publishing original content made the account vulnerable to Instagram's terms concerning copyright violation.
WHAT'S NEXT
The anonymous poster has no plans to fight the shutdown or restart the project under a different name. Nor does he/she/they have any plans to peel off the Zorro mask and show the design world his/her/their face(s). "On one hand, I definitely want to take credit for what I've done," says the poster. "But on the other hand, I'm not sure the reward is worth the sacrifice of revealing myself. The sacrifice being my sanity, due to all the hoopla coming out would bring my way. So no, I don't think I will. There's no point."