In our weekly digest, find all of the stories you might have missed. Read on for the announcements crossing the BOH news desk this week.
SOCIAL MEDIA BUZZ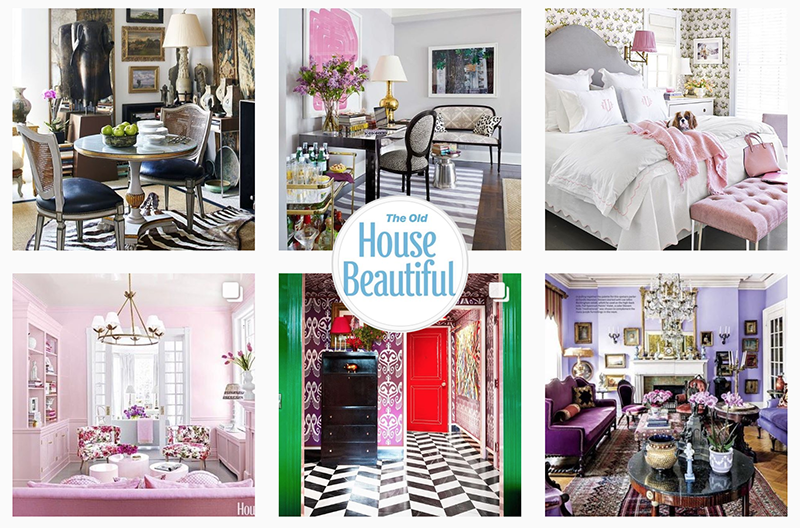 Last year, the anonymous instagram account @TheOldHouseBeautiful shook up the design world with its pointed critiques of House Beautiful's digital rebrand. Over the past eight months, the account has garnered 37,000 followers while continuing to post images from the shelter magazine's past—not to mention the occasional drag on HB under the leadership of editor in chief Joanna Saltz.
Now the creator (or creators) behind the account have announced a relaunch: They'll be easing up on the critique, and starting to post projects from designers, starting with California-based designer Leslie Denham. "We were at a crossroads. Yes, we aimed to be honest and clever, but had we lost sight of our original goal? It felt like we did," the anonymous poster behind @TheOldhouseBeautiful told BOH. "Realistically, how many times could we call out new HB for their inane posts, their layouts, or their small photos? It felt stale, and uninspiring. Our ultimate goal is to do three to four features like this per month, like a shelter mag would."
Will he/she/they still be offering commentary on the goings-on at House Beautiful? "We are trying to stay away from doing that, but it depends. If we see a resurgence of pumpkin memes and $100,000 rocks as doorstops, we'll come out to play."
BUSINESS NEWS
President Donald Trump tweeted last Friday that the U.S. reached a deal with Mexico, sidestepping the planned tariffs on Mexican imports, reported The New York Times. Trump said at the end of May that the U.S. would have a 5 percent tariff on Mexican imports beginning June 10, but no longer.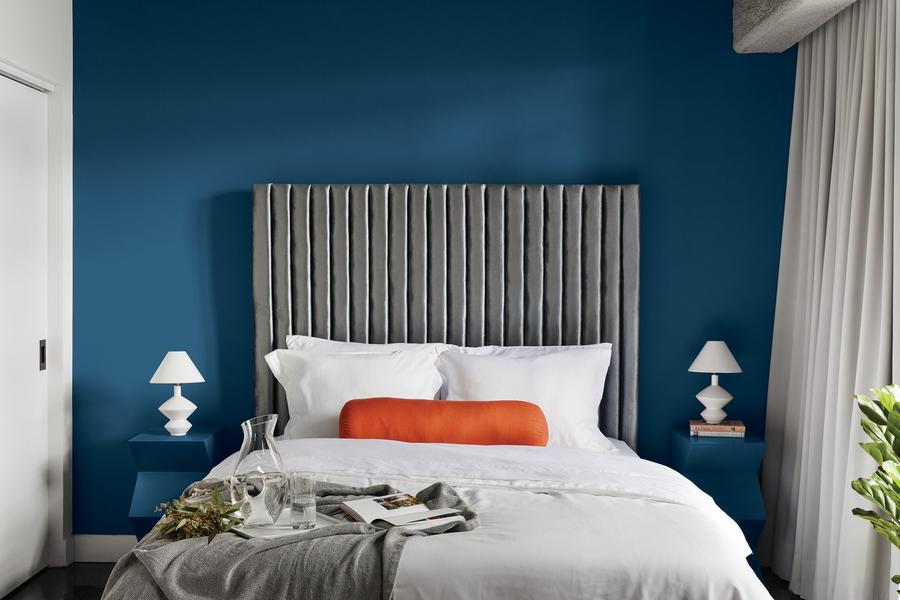 PPG's 2020 Color of the Year is Chinese Porcelain, "a blend of cobalt and moody ink blue that imparts calmness and restful sleep while also offering the spirit of hopefulness," the brand said in a statement.
Omegna, Italy–based housewares and kitchen brand Alessi is continuing its work with (RED), a nonprofit that raises money for AIDS treatment and prevention. During the Eat (RED) Save Lives campaign in the month of June, (ALESSI)RED products are available on Amazon and Alessi's website. A portion of each sale goes to the nonprofit.
LAUNCHES, COLLABORATIONS AND PARTNERSHIPS
New York–based design studio Dmitriy & Co. launched its spring/summer 2019 collection, which consists of sofas, daybeds and lounge chairs in cast bronze, silk velvet and walnut.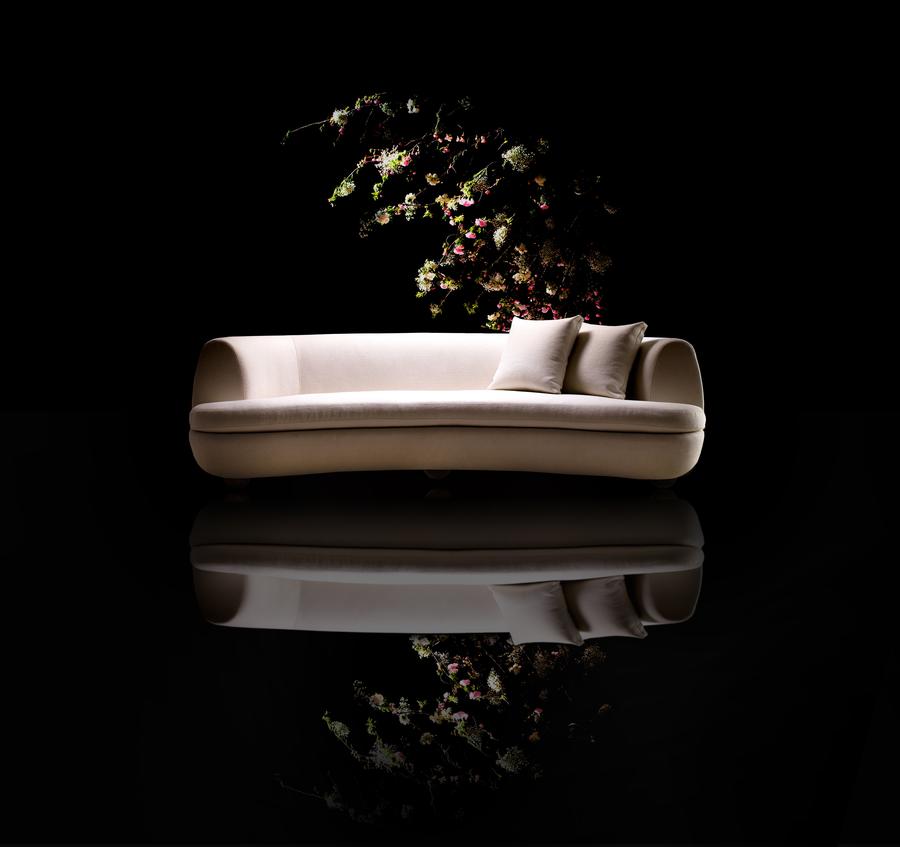 Courtesy of Dmitriy & Co.
Kitchen design brand St. Charles New York has launched a new brand identity and a new website that showcases early adopters, including architects Frank Lloyd Wright and Frank Gehry. Creative director and principal Karen Williams says it represents the first step in a new chapter for the eighty-five-year-old kitchen brand: "We are thrilled today to embark on a new era for St. Charles." Coming this fall, the company will launch its first ever kitchen collection, with three distinct styles, options for woods, colors, finishes, and proprietary hardware.
One Kings Lane worked with Minnie Driver on an upholstery collection that features hand-drawn patterns inspired by the actress's English heritage.
Courtesy of La Manufacture Cogolin
France-based historic rug retailer La Manufacture Cogolin collaborated with French designer and interior architect Stephane Parmentier on Nord/Sud, a collection of five hand-knotted rugs and two runners made of wool, linen and silk, named after cities along the National 7 road in France.
OPENINGS, AUCTIONS AND EVENTS
Today, Showfields, New York's multibrand retailer is opening a co-working space on its fourth floor. It will be open to the public Mondays from 12 p.m. to 4 p.m. and Tuesdays-Thursdays from 11 a.m. to 4 p.m., equipped with a roof deck and free Wi-Fi. No membership fee will be required.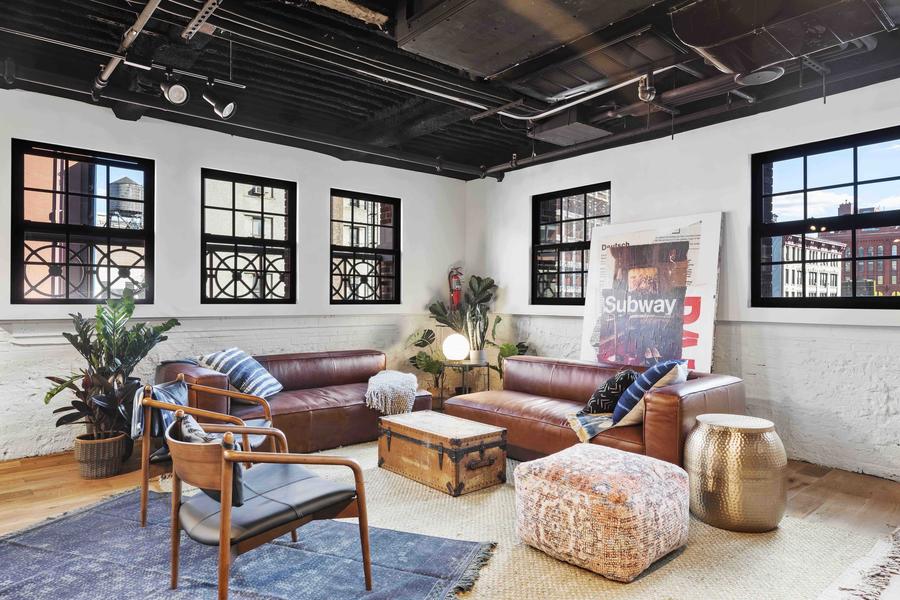 Iowa-based window brand Pella is hosting a pop-up home in Grand Central Station in New York this summer that will demonstrate how effective its noise-reducing windows and doors are. Just imagine: The train station's traditional hustle, bustle and racket will briefly disappear, as if visitors had hit a mute button.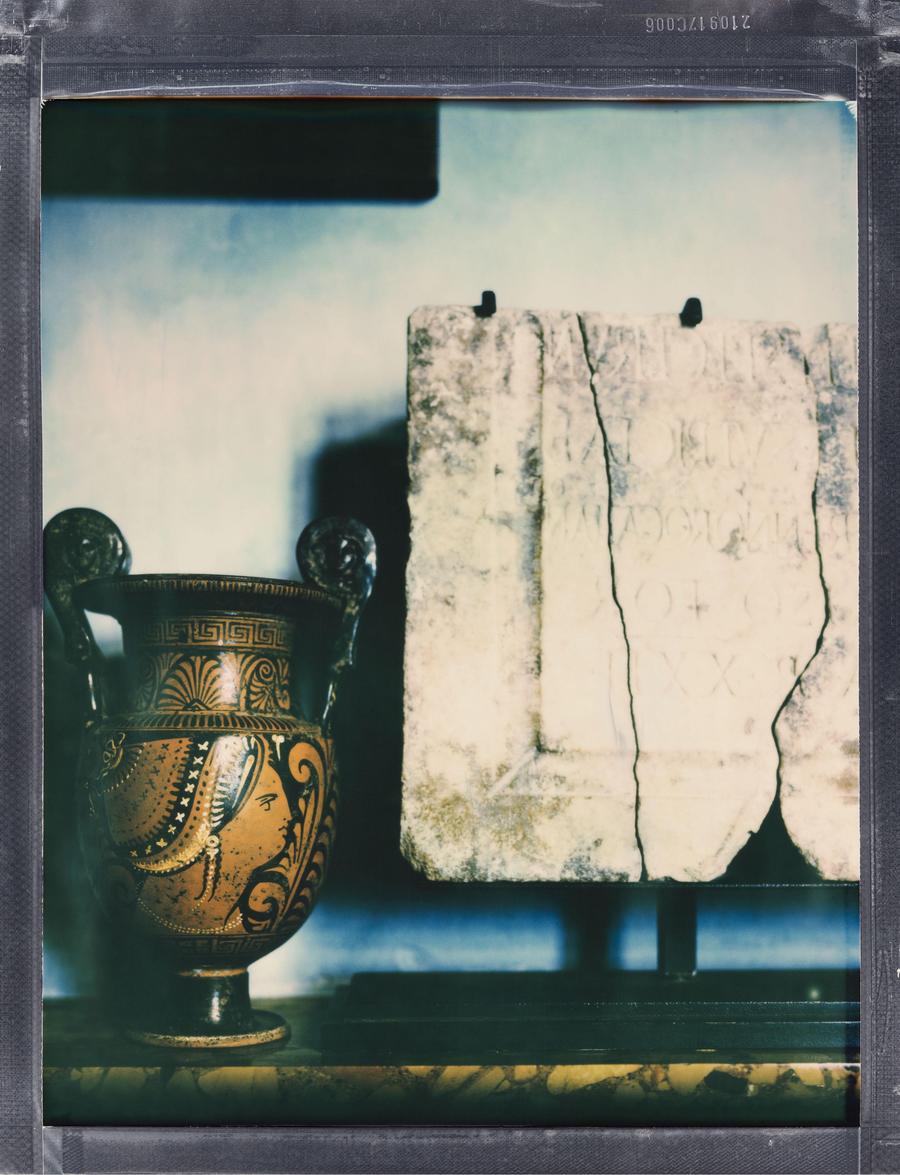 French photographer François Halard will host an exhibit at Liaigre's Paris showroom on 77 rue du Faubourg. "Correspondances" will run from June 28 to October 4.
Nordstrom partnered with luxury children's brand Maisonette for a pop-up shop that will run until June 23. Prices for the collection, which includes nursery decor and accessories, range from $15 to $200. The pop-ups are in Nordstrom locations in Costa Mesa, California; Los Angeles; Chicago; Austin, Texas; Dallas; Bellevue, Washington; Seattle; and Toronto and Vancouver.
Over the weekend, Sandow opened its first Material Bank brick-and-mortar space, reported Interior Design. Located on the first floor of the Mart in Chicago, Material Bank Lab will be open for at least the coming year, allowing designers to look for textiles, wallcoverings, flooring, paint, solid surfacing and other materials from over 160 manufacturers.
RECOMMENDED READING
Airbnb has partnered with the Seattle chapter of the NAACP to incentivize local people of color to become hosts on the homesharing company's website, reported The Seattle Times. The partnership, which began in 2017 with San Francisco, Atlanta and three other cities, was created with the "goal of increasing economic development among communities of color and in underutilized areas," wrote Keerthi Vedantam. "But whether the program has been successful is difficult to measure. … Airbnb does not keep track of the ethnic demographics of its hosts nor the monetary impact on neighborhoods."
The New Yorker explains healing crystals, often used as a decorative and spiritually satisfying home accessory, and how to shoplift them. In a recent column for its humor section, Sarah Lazarus wrote, "Amethyst relieves stress, can help calm your thoughts, and brings wealth—the perfect crystal to shoplift when you have anxiety about shoplifting a crystal! … To activate their wealth-attracting powers, charge them on a gold cloth under the light of a crescent moon, or simply sell them on Etsy."
New York vertical The Intelligencer published a piece about how SoulCycle, which recently began giving frequent spinners the chance to book classes early, has monetized loyalty. How does an elite fitness community relate to design? Well, it may have value for your brand, especially if you're trying to cultivate your own following (or appease the one you already have). "One way to cultivate loyalty is to offer benefits to frequent customers that do not have a clear monetary value and can't easily be replicated by competitors," wrote Josh Barro. "Pricing strategies where the producer aims to capture more of the surplus are likely to be most effective when used by companies whose offerings are perceived as unique and irreplaceable."
CUE THE APPLAUSE
The South Florida chapter of the IIDA will hold its annual Bragg Awards Gala on July 13, during which it will celebrate its 25th anniversary. Twenty-two awards will be given out in the categories of corporate, health care, hospitality, residential, retail and cruise ship design. Four student scholarships will also be awarded. Ticket prices are $35 for students and go up to $175 for non-IIDA members.
San Francisco–based interior designer Kriste Michelini received the 2019 Luxe RED Reader's Choice Award for classic interior design, in recognition of her eponymous design firm's "Timeless California Retreat," a 7,500-square-foot residence in Danville, California.
Architecture and design firm HLW's London Studio won first place in the Mark Product "Power of Ten" design competition for the redesign of Mark's Luminous Loop chair, in celebration of the furniture company's 10th anniversary. HLW's adaptation has an attached reading light that has a color-changing bulb, charging stations and extra storage.