Dmitriy & Co., the high-end New York atelier helmed by Donna and David Feldman, is debuting a new website designed with architects and designers in mind—and a potentially innovative new take on e-commerce in the oft-troubled world of retail.
The third-generation furniture makers are offering their trade platform and online ordering only to design professionals; highlights include the usual perks like trade pricing, multiple-project management and online ordering. But there are some unique benefits that stand to influence how the industry approaches business online too.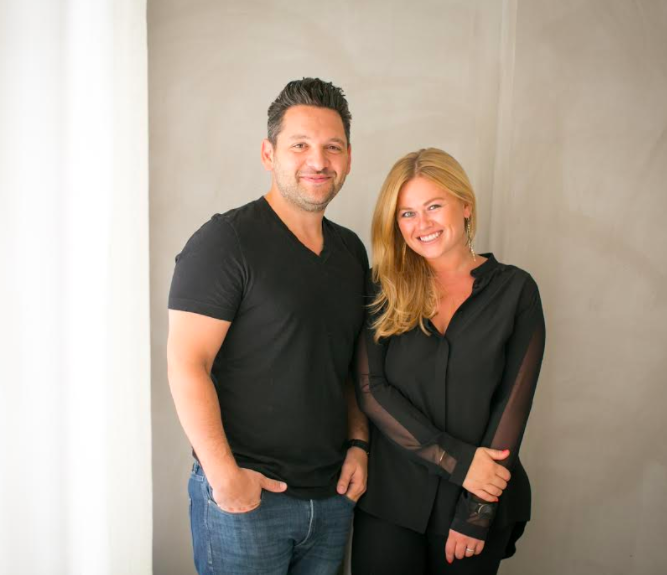 What can designers order online? The entire upholstery collection, "the heart" of their brand, as they call it, while Dmitriy & Co.'s art, antique and vintage collection is available only via its showroom. Establishing a custom, designer-focused e-commerce experience involved addressing client requests and incorporating client concerns. Donna Feldman tells EAL of the process: "Of course, when you move a large portion of that process to an online platform, there may be a natural hesitation on the client side that they may not have that high-touch level of customer service. So it has been critical through our development process to ensure our clients have direct access to their salesperson for any questions they may have while building quotes and placing orders through the site."
Case in point: "If a client would like to request a customization beyond size, fabric or finish," she says, "they simply add the request to their order, which is directly addressed by their account manager so that they are clear on pricing and any changes in lead time required. All of our clients continue to have one established point of contact with Dmitriy."

In less than a minute, a designer can have a formal quote ready to present to their clients. And they don't need to call or wait on a salesperson to get back to them.
For the Feldmans, though, the process of building a simple platform has not been without its difficulties. "Just like the rest of life, there are some things you simply cannot know until you try," Donna Feldman tells EAL. Time was certainly a factor. "The time needed to build and roll out the site was definitely unexpected. While we planned for and expected many of the challenges that have come up, I think we have realized that managing an online experience that has the capacity to meet every single need of our clients, and is also seamless for our team to take those needs and move them through production, will continue to be a bit of an ongoing process, and we are OK with that."
So, how does it work? Different users experience different functionality. "Retail clients/end users simply have the ability to browse and view the collection," she says. "Trade clients are the only ones able to put together quotes and actually transact and order online. Trade clients also have access to many other features that are closed off to retail. The experience is seamless and as quick as you want it to be."
Consider the designer who is searching for a sofa. "You select the collection you are interested in, in this case, sofas and begin browsing," says Feldman. "Once you find the piece you are interested in, you select the Start Your Order button and are now immersed in the trade only experience via login (or you need to register an account, which is approved very quickly). Once logged in, the customization process is interactive in that you have the option to choose the size of your piece, along with the fabric (or COM) and wood finish, and see the image and pricing update live.
"You then assign that item to a project quote—for example 'DUMBO Loft.' Now you have a live quote for that project. If you need to make a further customization—[for example] one loose cushion rather than two—you simply write in your request on the same page where you select fabric and finish, and your account manager will price out your request and add it to your quote."

We set out to do something that has not been done in the high-end custom market, and are excited to have the opportunity to set the tone.
Feldman points out many designers are working on multiple projects, and so have the ability to save multiple quotes and share with clients and colleagues via link or PDF; additionally, quotes can be edited at any time by the designer. That process, she says, will literally take 1 minute. "Essentially, what is so incredible about the whole experience is the freedom we give to our clients to be self-sufficient and save a lot of time! In less than a minute, a designer can have a formal quote ready to present to their clients. And they don't need to call or wait on a salesperson to get back to them."
The response so far, she jokes, has been "wonderful and sometimes a bit cranky," as the brand counts among its loyalists both clients who are used to "doing things a certain way for decades [who] do not want to be bothered with specifying online" as well as "many more designers who love the accessibility of being able to view net pricing on all pieces, put together their own quotes, and order without needing to wait for a response from a salesperson."
"The most critical functionality is in place for success," says Feldman. "We set out to do something that has not been done in the high-end custom market, and are excited to have the opportunity to set the tone."