Debuted at a party last week, the short film The Way Back, witnesses a handmade Dmitriy & Co. piece deconstructed, layer by layer, in reverse. The inaugural piece produced by GREAT JONES STUDIO, founded by Dustin O'Neal, and WEWRKWKNDS, headed by O'Neal's brother, Dillon "Bo" O'Neal. The film is set to an original cover of the song "I Can't Help Falling in Love with You," by JMR. O'Neal chats with EAL about the first in a series of his furniture-focused films, the genesis of the work, and being "mesmerized" by the Long Island City–based Dmitriy & Co.
How did the collaboration come about? 
Donna and David [Feldman], the founders of Dmitriy & Co., took a huge leap of faith and hired me to throw their first proper party when I was only 22—it was a one-night-only exhibition with illustrator Bruno Grizzo we titled "Dmitriy Loves Bruno"—and we've been as close as family ever since.
Fast-forward to this January: I went out to their workroom in Long Island City to visit David and was mesmerized by the raw, unfinished furniture lined up around the shop. The muslin lining of each unfinished chair felt vulnerable, the boxes of coiled springs had all this pent-up energy, but the wooden bones at the heart of every piece were the most striking—and that's because Dmitriy is being honest when they say "made by hand in New York."
They make furniture that has integrity and soul from the inside out. I was in my Uber back to the city when I was hit with the idea of documenting the Dmitriy design process in reverse, giving the innermost pieces of their furniture a place of prominence instead of the finished product that we're so used to seeing. I called my younger brother—a brilliant music video director and photographer living in L.A.—and we mapped out a series of avant-garde short films, the first of which became The Way Back. I wrote and produced the clip while my brother directed and edited.
For their part, Donna and David had three custom versions of the Belgard sofa made just for us to use in the video, which is still amazing to me.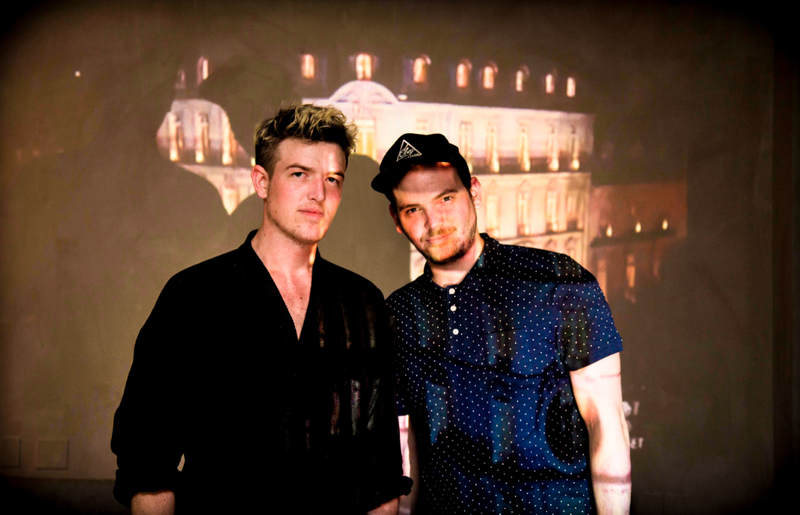 How long are the films?
I can't say too much about the two that haven't debuted, but the first, called The Way Back, is just over a minute. I liked the idea of taking all of the aesthetic provenance and centuries-old craftsmanship of a "made-by-hand" Dmitriy piece and unmake-it-by-hand in under 60 seconds.
What was the inspiration behind the work? What's the goal? Will they be debuting outside of the party? 
I'm lucky enough to own a Chelsea Square sofa by Dmitriy, and I think my day-to-day experience with the sofa combined with my (admittedly fetishistic) passion for the Dmitriy brand and firsthand insight to Donna and David's brand-building genius propelled all of us to think big when we were ideating different concepts. It was like, we have no excuse to not go as far as we can—it's all love and mutual respect. The Feldmans are the most soulful people I've ever met. And the Dmitriy brand, like Chanel in its infancy, has soul. Why not show the world the soul itself?
It's something few brands can do authentically, and Dmitriy happens to be one of them.
Aside from the video coinciding with the relaunch of my creative production outlet at Great Jones Studio, we didn't enter into this project with a specific goal in mind. Between my brother and my helming the creative and Donna and David's partnership and trust in our abilities, we knew it would be full of love and that when we collaborate it's an all-out effort to create memorable experiences. With my background in PR and increasingly eccentric output through Great Jones, we knew that a built-in promotional vehicle and party-planning machine was inside me somewhere, but the rest is magic, really. It's my hope that The Way Back continues to gain an audience, however small, that's diverse and creative and understands the emotion that goes into anything worthwhile—especially a sofa or piece of furniture that lives alongside you when you're entertaining, when you're home sick watching Netflix, when your brother is in town and you're feeling territorial about your bed space.
And I hope it opens the door for more compelling creative work for all parties involved. Furniture is a canvas for living, and I think that comes across to people who watch The Way Back. Stay tuned for more video content in the coming months. It only gets better from here!