When San Francisco–based designer Scot Meacham Wood had an idea for a fabric line five years ago and was met with rejections by fabric houses, he decided to take production into his own hands. The plan worked: He now has a showroom, a thriving fabric line, and as of last month, furniture. "I'm not known for my patience," Wood tells Business of Home. "I just let out a trail of expletives and decided to open it up myself."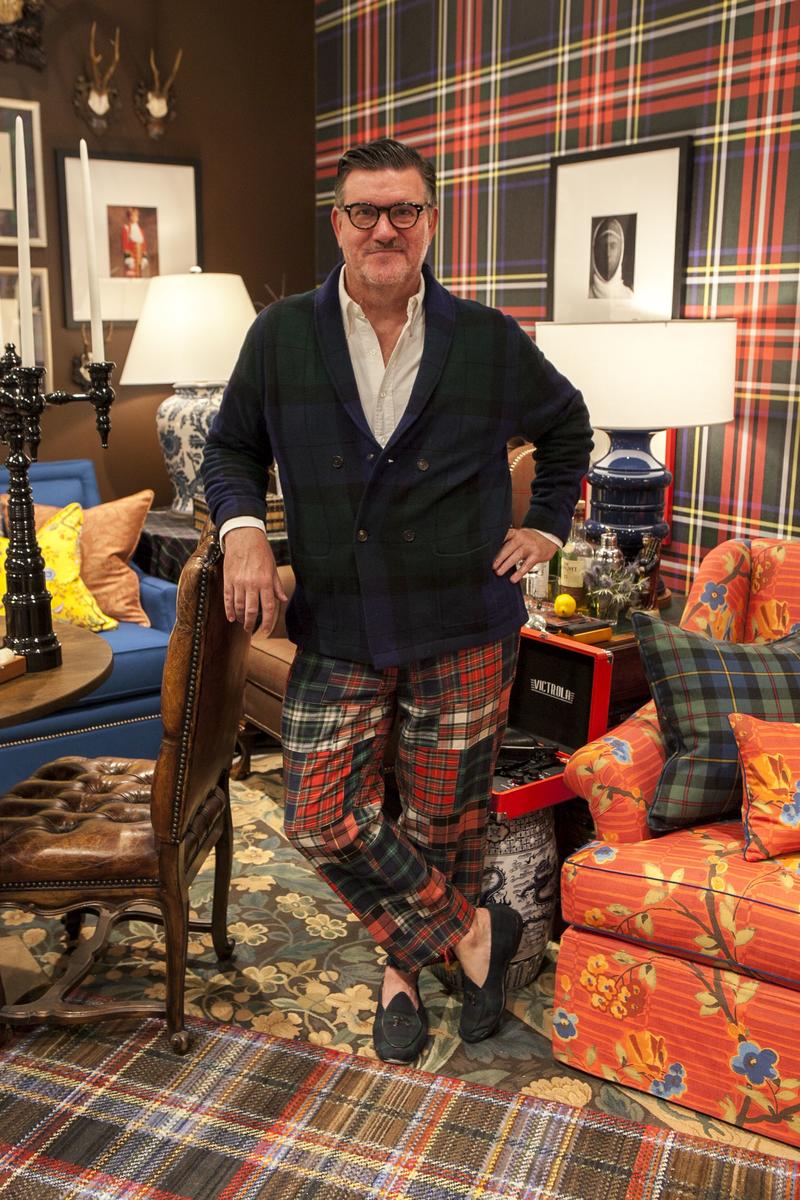 Courtesy of Scot Meacham Wood
His latest product to hit the market is SMW Home Furnishings, a collection of California-made upholstered pieces, case goods and home accessories. The products combine Wood's love of traditional lines with modern proportions and bespoke tailoring. "We went from a handshake to a showroom in less than six months," he says. "In the licensing world, we'd still be at step one, even eight months in."
With this collection, Wood aimed to achieve a few specific goals: To combine the aesthetic of period furniture with modern practicality, something he couldn't find on the market ("For furniture, I'm big in the Edwardian era, but I wanted to make sure the pieces were real, functional pieces that didn't have to be in a period home"); to create something new that his team would be inspired by ("You want to think of a bouillabaisse of ideas, not just a quick hamburger"); and finally, to use his own fabrics on furniture that aligned with his vision for the textiles.
How does one go about accomplishing all that in a matter of months? To start, find a furniture manufacturer nearby: "I can buy something for my clients, finish it, and it can be here in San Francisco in a day. I can pop down to Southern California and check on progress, actually sit on the furniture and ask questions like, 'What's the down percentage in the cushion going to be?'" Discovering the way he wanted his furniture to feel and the way it would hold would have been much harder if he couldn't, as he puts it, "butt-test all of the pieces."
The former pianist has had a long career in design. In his 13 years designing storefronts, collection rooms and windows for Ralph Lauren, Wood says he was constantly approached by "lovely, wealthy clients" who'd ask him to decorate their homes. It wasn't until after 9/11 that Wood finally decided to pursue what he really loved.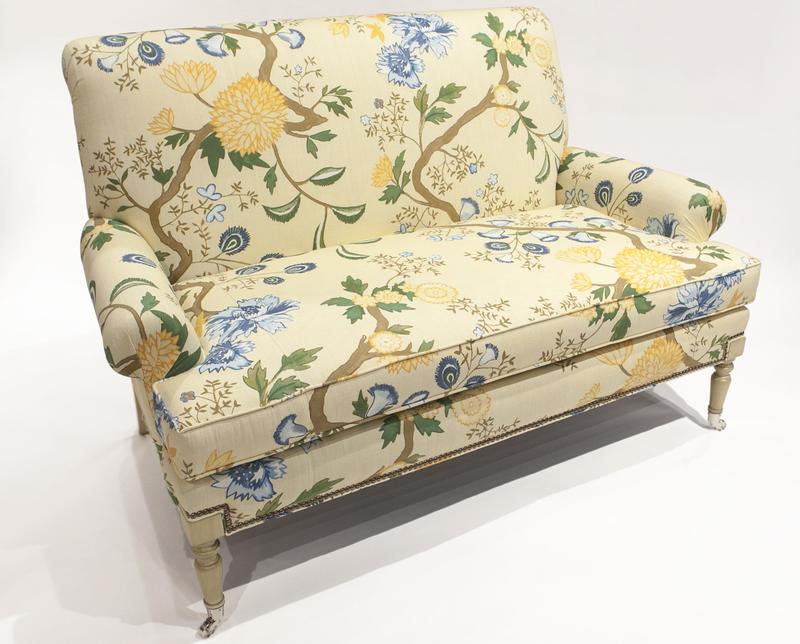 Courtesy of Scot Meacham Wood
"At that time, when everyone was re-evaluating the purpose of their life, I wanted to have more of a direct impact than just making pretty shop windows," he says. And with that, he left Polo and launched his own, eponymous firm that same year. About a decade later, he decided to make his own fabric collection.
"I went and talked to a dear friend and said, 'This is what I want. What have I got to do?' And she said, very honestly, 'You need to be about 80 times more famous.'" So Wood began blogging, updated his website, and established his social media footprint early on. He went to Scotland for a week—given his Scottish heritage, he knew that he wanted to use Scottish cotton for his textiles collection, so he found a mill he loved while there—and eventually opened his boutique in the San Francisco Design Center in 2014. Since then, Wood's brand growth has been continuous, expanding through both in-house production and licensing into furnishings, accessories, decor and art.
In addition to the showroom, SMW Home Furnishings is available online or via showroom partners. So far, Wood has been charmed by how people have used them. "It's all really pretty," he says. "There's almost a generational pride in finishing the collection—it's like sending your kids off to school. I love seeing it out in the world."