Self-described designer, author and lover of all things stylish, Steven Stolman is working in a new area of home: fragrance. His new candle line, which was created in collaboration with New York-based manufacturer Fire+Note, hit shelves exclusively at HomeGoods this week.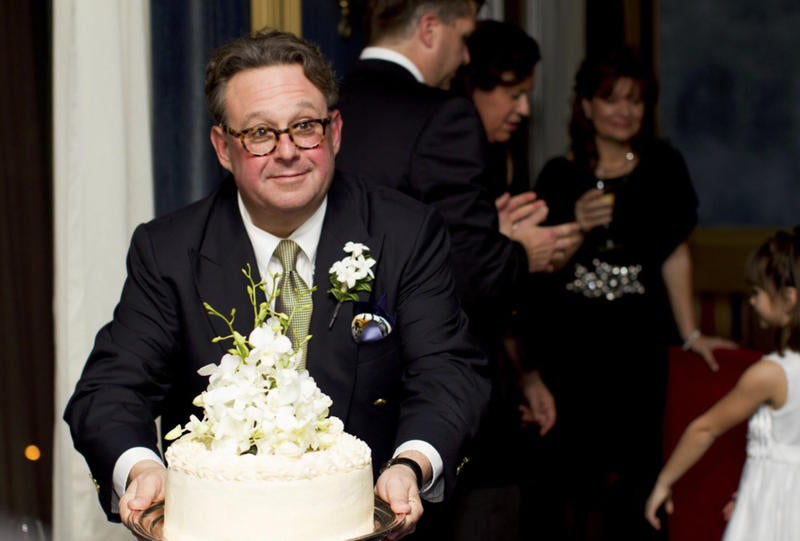 "If you're a designer at heart, licensing touches on all the things you love to do," Stolman tells Business of Home. "It's so multidisciplinary—I love the whole process of editing fragrance notes, designing the labels and working up the graphics."
Stolman is not new to licensing. During his tenure as design director at Jack Rogers from 2009 to 2011, he developed a home fragrance line when executives decided to expand beyond footwear. While president of luxury fabric brand Scalamandre from 2011 to 2014, Stolman partnered with Lenox to create crystal, china, silver and barware. Success in licensing, he explains, has a domino effect. "We're not reinventing the wheel, here. Once you have that first license signed, others come your way," he says.
The opportunity for the new candle collection came about when Stolman's best-selling cookbook, Confessions of a Serial Entertainer, was published by Gibbs Smith in 2015. Stolman says writing Confessions was cathartic, as for him, being social is a response to "being the fat kid chosen last for softball." The book is charming, witty—and full of top-notch recipes, including one for chicken Provençal that garnered a mention from Sam Sifton in The New York Times a month after the book's release. At the time, Stolman was shocked: "Who'd have thunk that one of my recipes for chicken would become the most popular recipe of the year at The New York Times?" he asks. "I'm not a professionally trained chef. It's just like Bill Blass, who said, 'At the end of the day, I'm only going to be remembered for my meatloaf.'"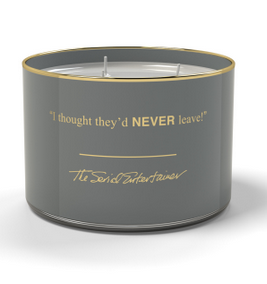 Courtesy of Steven Stolman
For the debut Serial Entertainer holiday collection, there are 11 SKUs and nine fragrances available at most HomeGoods stores. The mass-market chain has already ordered 20 more SKUs for next spring. In designing, Stolman approached fragrance the way he would a textile collection, using motifs of leopard print, his personal monogram, and quotations, including (perhaps obviously) ones from Confessions.
Choosing scents came naturally to Stolman, who has a knack for identifying the right notes: "You can design with fragrance, so I know the drill of smelling the different notes and saying, I want it sweeter, I want it more floral, I want it citrusy, give me more smoke, give me amber—this is something that, I guess, is called having a nose." The candles come in scents like hyacinth fern, ambered sandalwood and sea grass. "They needed to smell evocative and clean," says Stolman. "It had to have an olfactory patina."
A multi-faceted, multi-talented designer, Stolman spent time at Carnegie Mellon in Pittsburgh studying graphic design before transferring to and ultimately graduating from New York's Parsons School of Design. In part a result of his education, he says, he's "sensitive" to typography and applied design. "All of us in the design world know how to align our life experiences and the places that we love to actual products," says Stolman. "It's part of being a designer. Whether you're Ralph Lauren, Clare Waight Keller or Bunny Williams—we all apply our own experiences and sensibilities to products, rooms, [clothing]. This is what a designer does: designs."