Mark Tritton has begun the massive job of reinventing Bed Bath & Beyond, and he is starting at the top.
This morning, Tritton, who has been the company's CEO since the first week of November, announced that five senior C-level executives were leaving the company. Coming on the heels of a sixth who left last week, this marks a near-total upheaval of senior management at the troubled retailer and the start of Tritton's plan to transform the company from top to bottom.
Describing the personnel changes as "a big pivot," Tritton's announcement was only unexpected in its timing, coming less than two months after he started. New CEOs often bring in their own team, but the complete overhaul at the senior level the week before Christmas indicates a sense of urgency that had been missing from the historically slow-moving company's culture and its previous management.
The new team will be charged with streamlining decision-making, accelerating the pace of transformation and reestablishing Bed Bath & Beyond's authority in the home space.
Mark Tritton, Bed Bath & Beyond CEO
"This is the first in a number of important steps we're taking," Tritton said in a statement. "Balancing our existing expertise with fresh perspectives from new, innovative leaders of change will help us to better anticipate and support our customers in their life journeys and shopping needs."
He said he will "launch his new vision" early next year—one that is likely to involve virtually every aspect of the retailer, which has suffered from years of declining same-store sales, an underperforming online business and a plethora of peripheral store brands that may have distracted prior management from focusing on the mother ship.
"The new team will be charged with streamlining decision-making, accelerating the pace of transformation and reestablishing Bed Bath & Beyond's authority in the home space," said Tritton. The language of his statement indicated nothing was off-limits, saying the company would change "through a more customer focused, omnichannel retail operation, a redefined product assortment and a more convenient and inspirational shopping experience."
The changes involved much of senior management, including: Todd Johnson, chief merchandising officer; Eric Steinberger, chief marketing officer; Dan Murray, chief digital officer; Allan Rauch, chief legal officer and general counsel; and Sue Lattmann, chief administrative officer. Chief brand officer Debbie Propst (also the CMO for One King's Lane) resigned last week to become president of Herman Miller's retail division.
Before Tritton joined the company, its interim management had laid out a plan that called for store closings, possible sales or shutdowns of some of its secondary store divisions, and massive changes in its merchandising strategy. Those could include much more direct sourcing, a bigger emphasis on private-label brands and a general decluttering of its over-inventoried physical stores.
Tritton has not addressed any of these points specifically, but he clearly indicated big changes are coming. They started this morning.
____________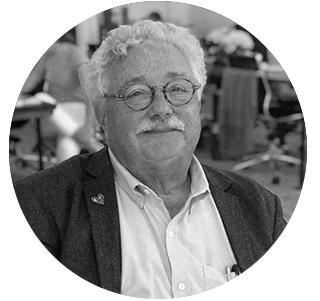 Warren Shoulberg is the former editor in chief for several leading B2B publications. He has been a guest lecturer at the Columbia University Graduate School of Business; received honors from the International Furnishings and Design Association and the Fashion Institute of Technology; and been cited by The Wall Street Journal, The New York Times, The Washington Post, CNN and other media as a leading industry expert. He was also a guest on the BOH podcast, and his Retail Watch columns offer deep industry insights on major markets and product categories.
Homepage photo: Shutterstock.com