As the holidays loom, there are plenty of reasons to celebrate—especially for these brands in new spaces. In our monthly showroom roundup, all the expansions and openings to have on your radar.
CALIFORNIA
Fabrics and furnishings brand Soane Britain is opening a new 1,000-square-foot showroom in San Francisco on the third floor of the city's design center. This is the first time the brand's whole fabric and wallpaper collections will be on display. (101 Henry Adams Street, Suite 384, San Francisco)
Courtesy of Molteni Group
Italian furniture brand Molteni Group opened a new flagship in Los Angeles in collaboration with DDC Group last week. The 7,600-square-foot space, designed by architect and Molteni&C/Dada creative director Vincent Van Duysen, features two stories and an open floor plan. (147 N. Robertson Boulevard, West Hollywood)
Flou celebrated the opening of its Los Angeles flagship in the West Hollywood Design District this month—its second U.S. outpost after opening in SoHo in 2014. The Italian bed brand will sell platform and storage beds, mattresses and linens in U.S. and European sizes, as well as sofas, sofa beds and casegoods. (8784 Beverly Boulevard, West Hollywood)
EAST COAST
One Kings Lane is opening a new 3,500-square-foot space in Boston; the restored 1900s warehouse is in Fort Point, a neighborhood near the Seaport. "This announcement builds upon the incredible customer feedback we received regarding our dedicated base of customers in the Massachusetts and greater New England areas, and we can't wait to start engaging with them in person come fall," OKL president Debbie Propst said in a statement.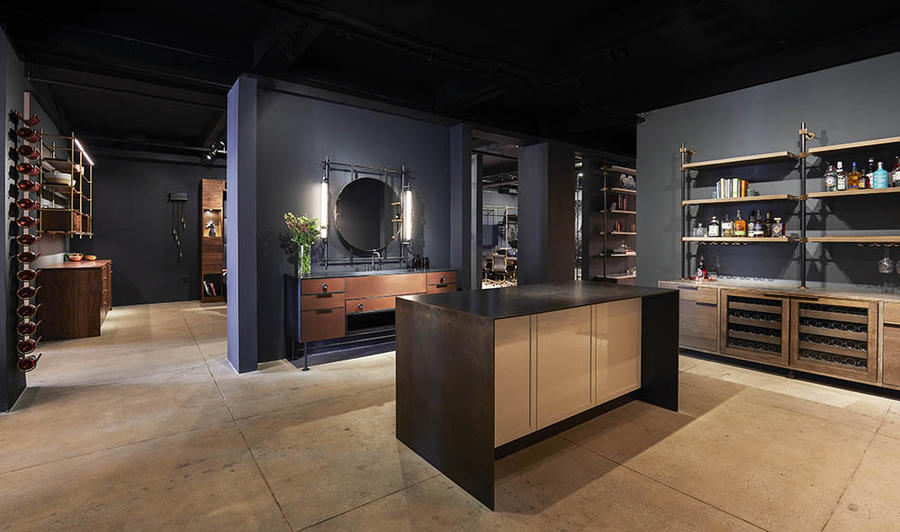 Philadelphia-based furniture and fabrication brand Amuneal opened a new 4,800-square-foot showroom in New York on the 13th floor of the New York Design Center. The brand was founded in 1965 with magnetic shielding; in the early 1990s, it expanded into fabrication. In 2013, the company began producing consumer products—which now accounts for one-third of Amuneal's business. Its new NYDC space allows the brand to appeal to both commercial and residential customers with its product range. (200 Lexington Avenue, Suite 1314, New York)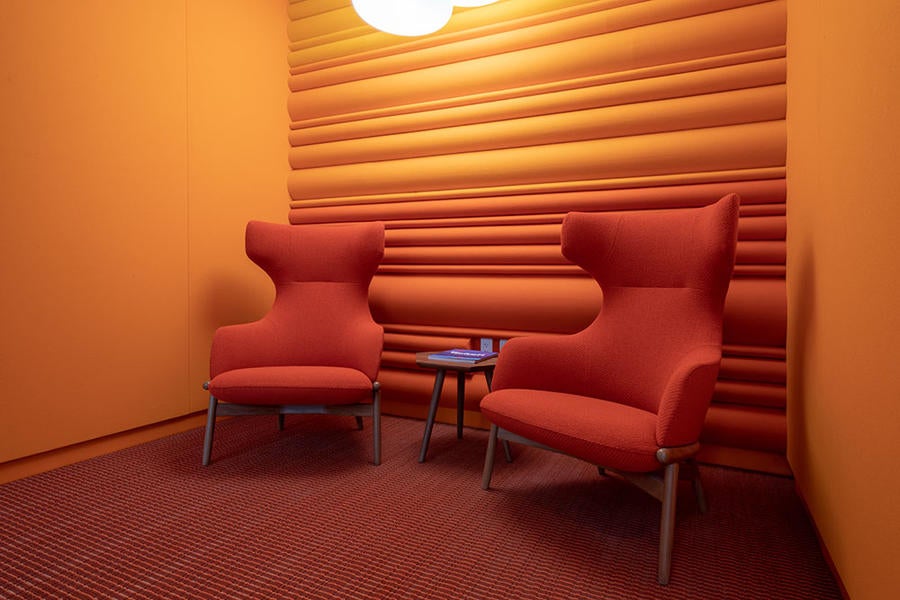 Tarkett will open a 10,000-square-foot atelier in New York this week with a Circular by Design panel discussion and exhibit produced with trend studio Edelkoort. The panel features Jessica Schreiber of Fabscrap, Dhruv Raina of Tarkett, designers Suzanne Tick and Zero Waste Daniel, with Edelkoort trend analyst Philip Fimmano as moderator. The October 30 panel will focus on circular systems and managing waste in the fashion, interior and textile industries. Tarkett hopes the community will continue to utilize its new atelier for events and presentations. (440 Park Avenue South, New York)
Italian ceramic brand Cielo has made its U.S. debut in the Manhattan neighborhood SoHo. (109 B Greene Street, New York)
After leaving the D&D Building earlier this month, the Ferrell Mittman showroom in New York has found a new home around the corner: a street-level space on East 58th Street. In addition to its own upholstery and case goods, the showroom continues to represent lines including Avery Boardman, Bella Figura, and Berman Rosetti. (228 East 58 Street, New York)
FLORIDA
International surfacing brand Cosentino is opening the Cosentino Tampa Center in Florida. The brand will continue to expand in the U.S., where 60 percent of its sales originate. (2206 51st Avenue East, #111, Ellenton)
TEXAS
Ulextra and Terracotta Designs are the most recent expansions at Dallas Market Center coinciding with Lightovation in January. This brings the total number of companies investing in the annual trade show to just over 40. Ulextra will move to Trade Mart 4517; Terracotta Designs will expand its offerings at Trade Mart 4311 to include more residential lighting, as well as its new sister brand, Kanova & Co. Other recent expansions pegged to Lightovation include Sonneman, Eurofase and other lighting brands like Lantern & Scroll. (2100 Stemmons Freeway, Trade Mart 4517 and Trade Mart 4311, Dallas)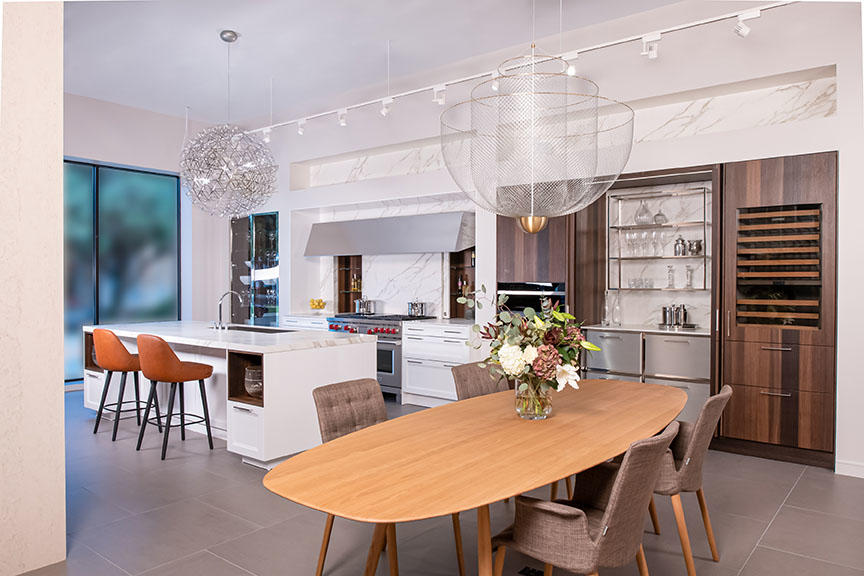 German kitchen brand SieMatic opened a new showroom in Dallas shortly following its 90th-anniversary celebration in Germany. This is the brand's first showroom in the U.S. following the redesign, with four luxury kitchen vignettes highlighting product from Miele, Gaggenau and Sub-Zero Wolf. (1525 Hi Line Drive, Suite B, Dallas)
INTERNATIONAL
Finnish furniture brand Lapuan Kankurit opened its first flagship in Tokyo earlier this month. Local designers Mana and Takashi Kobayashi designed the shop. "The Japanese and the Finns are united by a similar fondness for aesthetics as well as a sincere appreciation of nature and natural materials," marketing director Jaana Hjelt said in a statement.