Paris has Maison&Objet. Milan has Salone del Mobile. New York's Design Week, by contrast, has always been a somewhat complicated entity—with NYCxDesign, ICFF, WantedDesign and a host of side events making up a dizzying array of offerings. This year's edition (May 12 to 20) promises to be a watershed moment, as two big partnerships make their debut and one newcomer enters the scene. The question for Big Apple design fanatics will likely be: Will these developments make Design Week simpler, or more complicated?
Let's start with the big moves. In January of last year, NYCxDesign, long run by the city of New York, announced that it would hand over operations to Sandow, the media organization that runs Interior Design and Material ConneXion (among other design-centric platforms). The reason? Growth. The New York Economic Development Corporation (the agency formerly tasked with running the show) attributed the choice to a need to take the festival outside of city operations in order to expand.
At the time, the news ruffled some feathers in the industry (several members of the festival's steering committee stepped down in the aftermath). So far, however, Sandow seems to be approaching the festival with a light touch. Nothing major has been cut, and in fact there have been additions, including a biannual magazine to debut in May aptly titled NYCxDesign.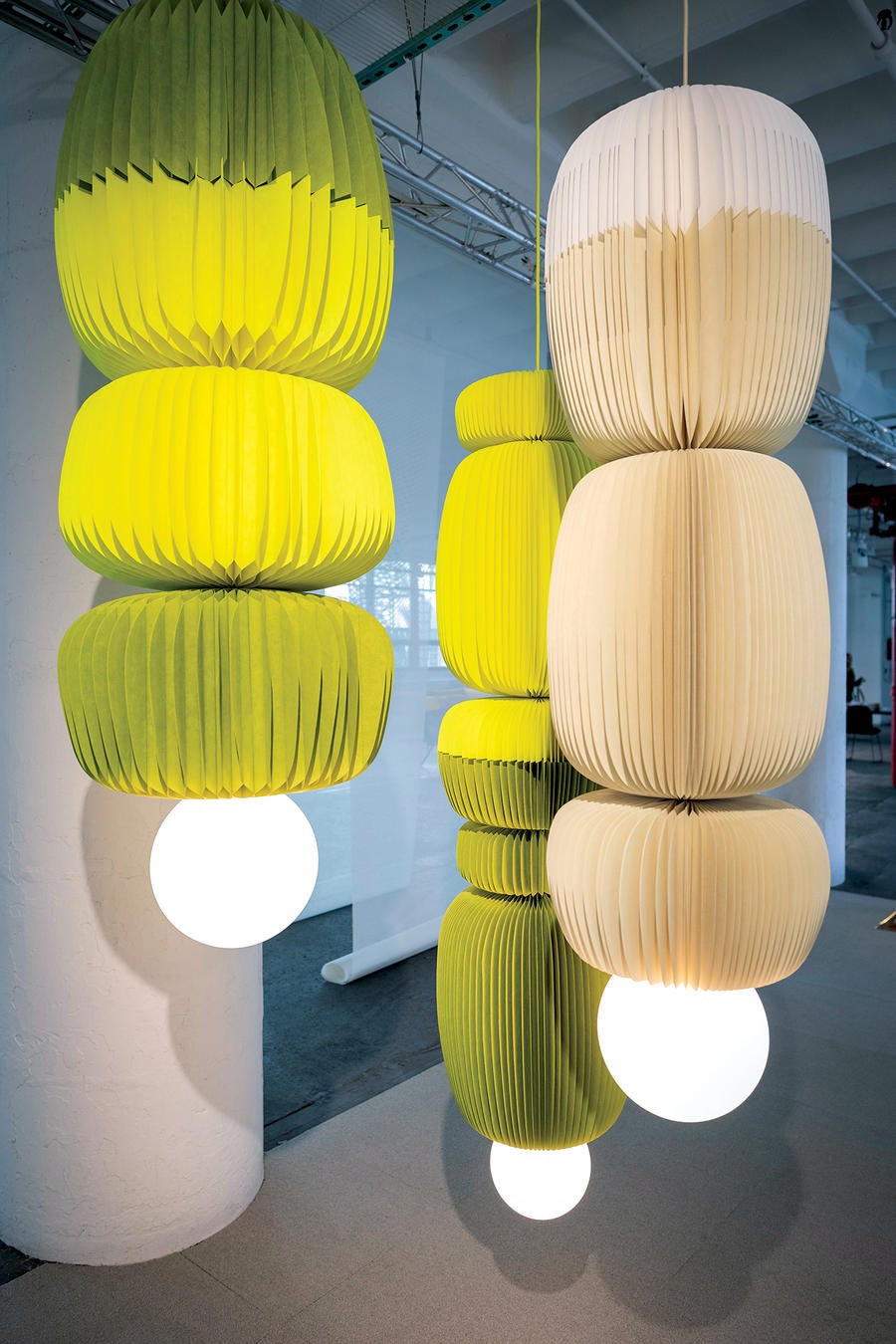 "Sandow has a lot of enthusiasm for what we're doing, and that opens a lot of doors that we didn't have open to us with the city," says Edward Hogikyan, the vice president and executive director of NYCxDesign. (Hogikyan previously worked on the festival when it was run by the city, but left to work with Sandow last summer.)
For the 2020 edition, NYCxDesign is trying to take a wider view of the city, with more than 400 activations across all five boroughs (no, really—even Staten Island). "There is a lot going on in the outer boroughs, and there isn't the same awareness as there is with things that are happening in Manhattan or Brooklyn," says Hogikyan. "Part of our agreement with the city is that we will continue to promote New York City in its totality, so we see this as a great way to put a spotlight on these areas that are just starting to boom in terms of design."
Sandow and NYCxDesign won't be the only new partnership to debut this spring. Also joining forces are old-guard trade show ICFF and independent-minded festival WantedDesign. Under a deal that the two fairs inked last fall, both will exhibit at Javits Convention Center this spring, with Wanted, which previously exhibited at the Terminal Stores in Chelsea for nine years, creating something akin to their own pavilion on the ICFF floor.
"What we really want to achieve is to create a new anchor show for the trade," says WantedDesign co-founder Claire Pijoulat. She and her co-founder, Odile Hainaut, are looking at this as an opportunity to rethink the trade show format. "We know that a lot of manufacturers are looking for something special," says Hainaut. "We're looking to bring the trade something that's more like a design fair, which we think is more exciting than to look at the show as a collection of booths."
With Hainaut and Pijoulat now working on a larger scale, there's an opening for a more independent voice in Design Week. It's an opportunity that Jean Lin, the owner of the SoHo gallery Colony, had first noticed as a member of the NYCxDesign steering committee. "The festival is in a transition period, what with Sandow in charge of the ship," says Lin. "I could see that there was going to be a gap for independent art and design going forward. I think it can be overwhelming when you try to be all things to all people, and I think that it sets the space for another entity to exist."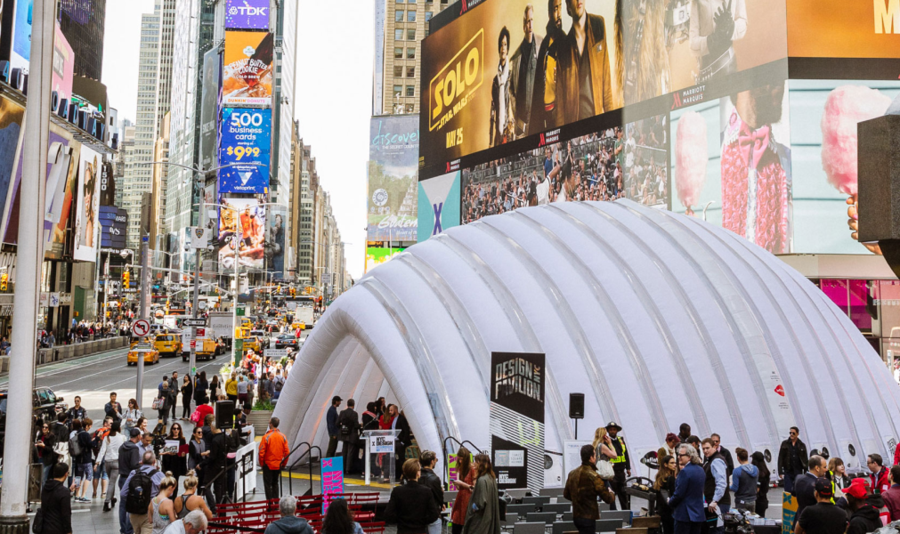 With an idea taking shape, Lin stepped down from the steering committee and started working on what has become The Design Festival NYC, a set of curated itineraries that will highlight key events and respected but perhaps under-trafficked galleries, stores and restaurants—a kind of layer on top of the existing shows. (At a recent press event for NYCxDesign, a handful of volunteers handed out fliers for The Design Festival NYC to attendees.)
"The main factor that's informing the itinerary is the voices that we're collecting," says Lin. "So we're talking to influential and high-profile New Yorkers and designers who have opinions about where people should go, what people should see in New York during Design Week and beyond. We really, genuinely want to celebrate design in New York in all the ways that we see as the most magical and special. And we see NYCxDesign as a great, historically relevant and effective part of that, but we also see a lot of growth that isn't being addressed, necessarily, by Sandow and by NYCxDesign."
With the options for programming during Design Week seeming to increase every year, it would be understandable for the various players to fret about competing for an audience. But Pijoulat sees the expansion as more than welcome. "The beauty of the Design Week is that there's a lot going on. It's why international visitors come to New York and they want to see more than just one event. It's really important for the industry internationally, but also for the design community in New York, to have this larger audience," says Pijoulat. "Diversity makes it more interesting. If there was only one, I don't know if people would make the trip, and I don't know if designers and manufacturers would invest their time."
Homepage photo: ICFF 2019; courtesy of ICFF