Last month, just days before WantedDesign commenced, Katherine Lock joined the company as its first director of retail. Her arrival marks a new chapter for the design show, cementing its identity as a year-round, omni-channel design platform.
Retailing aligned with co-founders Odile Hainaut and Claire Pijoulat's goal of creating a platform that extended beyond the brief run time of the show. "The first few years, it was sad to close the show because we felt that there was so much more to say," they told BOH last year. "We started to host events [at] showrooms, and we started to partner with international design weeks and have events [during their events]. The next thing you know, we were active all year long. It was one of our ways to say we are always here, we never rest. This is a brand that gives a platform for designers all year long, and has continued to grow, bringing more talent and more amazing people together."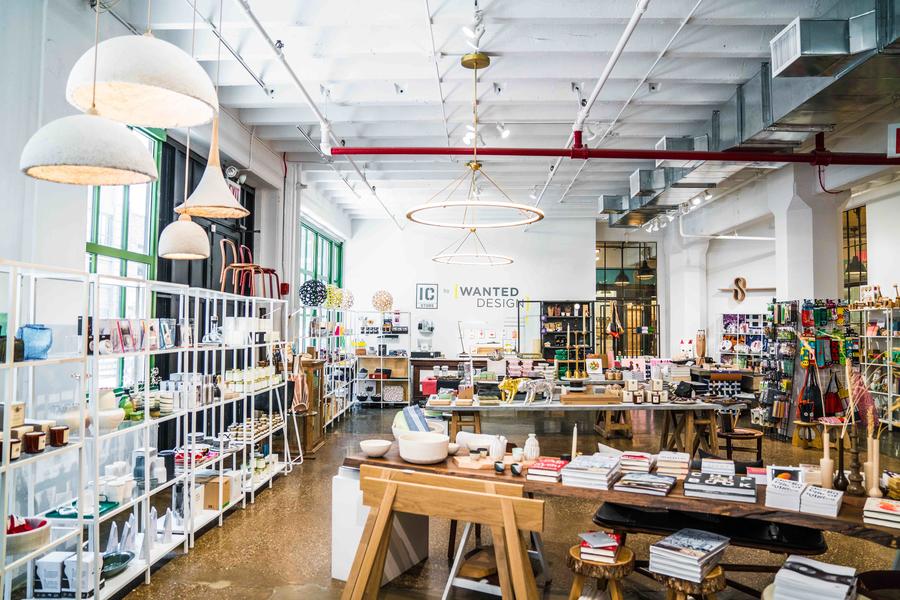 WantedDesign began in Manhattan in 2011, expanded to Brooklyn in 2015, and has grown prodigiously in recent years. It now includes separate Manhattan and Brooklyn four-day activations in May during NYCxDesign. For the show's Brooklyn debut, Hainaut and Pijoulat opened a pop-up in Industry City, the commercial complex and creative hub on the waterfront in Sunset Park; following its success, they were invited to open a permanent retail footprint. Called the IC Store by WantedDesign, it is located near the development's food hall and sells gifts, jewelry, accessories, and housewares from designers who are endemic to Industry City, as well as goods sourced from international artists and makers.
In her new role, Lock is responsible for overseeing everything from the shop's daily operations to merchandise selection, and she hopes to bring the store into its next chapter with refined and thoughtful product curation. "I am interested in the ways spirited retail presentation and collaborative events can tell the story of design through multiple lenses, including history, material, art, culture and social engagement," she says. "As I embark on this role, I look forward to building on the store's dynamic assortment, casting a spotlight on emerging designers, and programming a variety of events that encapsulate WantedDesign's mission to display innovation and explore creative subjects."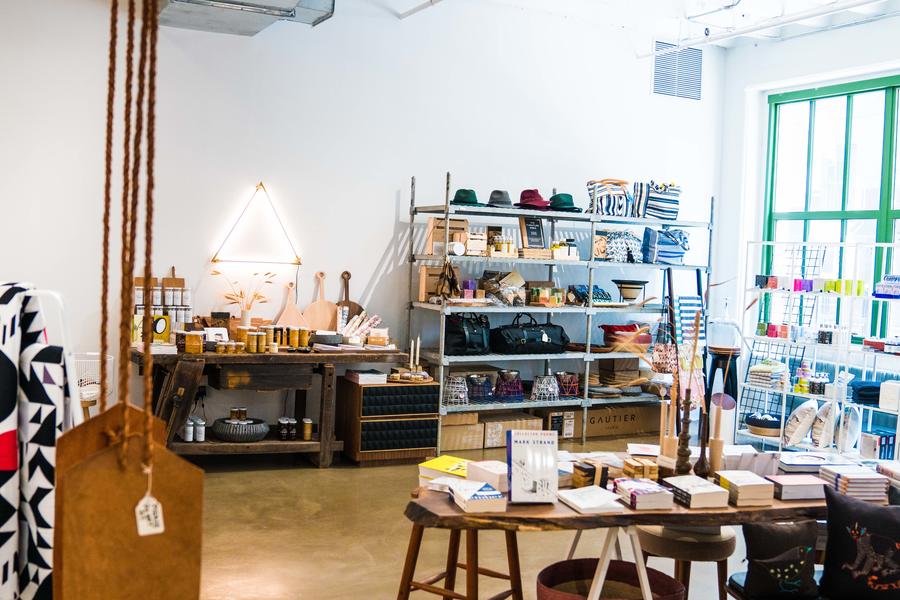 Lock's curation will be an act of storytelling about WantedDesign, but also about the creative energy of Industry City itself: "There's an interesting intersection between the WantedDesign show and the designers and brands who participate in that show, and Industry City and the people working here," she says. "The store tries to feature both sets of folks, because both are evolving and growing."
Lock has a rich background for that kind of curatorial work. Before hopping across the East River to work in Sunset Park, she spent 18 years at the Guggenheim; her final role at the museum was senior manager of merchandise and product development. "One of the major parts of my job was not only to curate products from the trade to bring into the store, but also to develop products that aligned with our exhibitions and to work directly with artists and designers and studios to conceive and create product concepts," she says. "I think that creative experience will serve well."
Hainaut and Pijoulat are confident in Lock's direction, and hope that her role helps elevate their store as a platform for designers and brands to tell their stories to customers. "We believe in brick-and-mortar retail if you get more value than when you shop online," they told BOH. "The store is a way to share all year long, and to bring to everyone's home what we consider good and original design."
Homepage: Katherine Lock; photo by Alexander Baretto