BOH rounded up the season's starring art fairs from coast to coast—and continent to continent. Read on for details on big names and programs in New York, Paris, Southern California and more.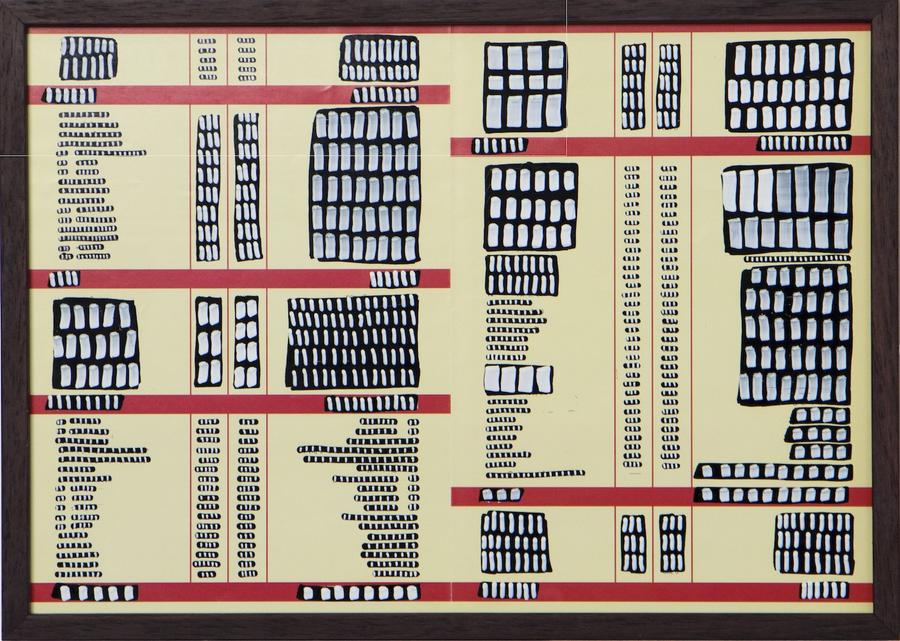 Courtesy of Lawrie Shabibi, Dubai
Outsider Art Fair
October 17–20
Atelier Richelieu, 60, rue de Richelieu, Paris
Forty-two galleries are exhibiting at this year's edition. First-timers include Parisian natives Galerie Arthur Borgnis and Les Douches la Galerie. "Designers love Outsider Art and can find great work for their clients," fair director Becca Hoffman tells Business of Home. "This year's fair has its first galleries from Dubai, Morocco and India; in addition, there is a focus on photography, with a solo booth of the works of [American street photographer] Vivian Maier and a curated exhibition from the Bruno Decharme collection."
WestEdge Design Fair
October 24–27
Barker Hanger, 321 Airport Avenue, Santa Monica, California
Santa Monica's Barker Hangar hosts the seventh-annual WestEdge Design Fair, and co-founders Troy Hanson and Megan Reilly are ready to take the plunge. "We couldn't be more proud to highlight the array of exhibitors and programming representing the best in modern design today," Hanson tells BOH. "We are excited to continue to showcase the originality of the city by bringing together world-class design through collaboration with the most renowned and emerging design professionals." Of the 175 exhibitors participating this year, 30 are new to the fair. "We've continued to see engagement from a diverse variety of brands within the design community and are proud to serve as an immersive event for conversation and discourse in the West Coast market for both the trade and consumers," Reilly adds.
IFPDA Fine Art Print Fair
October 24–27
Jacob K. Javits Convention Center, 429 11th Avenue, New York
In-the-know collectors shop the International Fine Print Dealers Association fair, now in its 28th year, for its mix of rare prints and new editions. "What's so incredible about this fair is that we bring KAWS, Koons, and Rembrandt into the same space and the same conversation," says executive director Jenny Gibbs. This year's edition features 70 galleries and publishers that bring works from almost all eras and movements, including Swoon, Nadine Orenstein, Jim Dine, Mel Bochner, Donald Judd, Louise Nevelson, Jasper Johns, Ellsworth Kelly, Damien Hirst, Edgar Degas, Matthew Day Jackson and others.
October Art Week
October 30–November 5
Various venues, New York
The fourth edition of October Art Week intentionally coincides with TEFAF New York, the AADLA Fine Art & Antiques Show, and Christie's Classic Art Week. Fifteen galleries will host open houses and receptions on the Upper East Side of Manhattan. Didier Aaron, Ambrose Naumann Fine Art, Christopher Bishop Fine Art, Driscoll Babcock and others are participating; check the website for a full list.
Sofa Chicago
October 31–November 3
600 East Grand Avenue, Chicago
SOFA Chicago, the largest and longest-running art fair dedicated to three-dimensional art, will celebrate its 26th year at Chicago's Navy Pier. The fair is known for its dedication to showing notable works of art spanning the categories of craft, design, and fine art attracting regional collectors and 40,000 visitors each year.
Fine Art & Antiques Show
October 31–November 5
980 Park Avenue, New York
Six galleries, including New York–based Betty Krulik Fine Art, Philadelphia-based Dolan/Maxwell Gallery and Denmark-based Greg Pepin Silver, will make up this year's Fine Art & Antiques show put on by the Art & Antique Dealers League of America. In addition to the pieces on display, the show's programming is also notable: "The New Connoisseurs: Collecting With Personal Style," on November 2 at 1 p.m., will include House Beautiful senior editor Hadley Keller, Caleb Anderson of design firm Drake/Anderson, design historian Emily Eerdmans and antiques expert Michael Diaz-Griffith.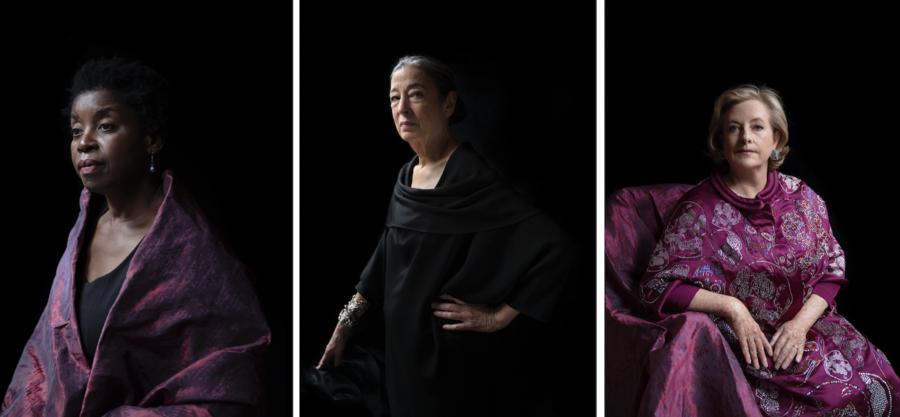 TEFAF
November 1–5
Park Avenue Armory, 643 Park Avenue, New York
This year, TEFAF and partner Bank of America are spotlighting 60 works by Amsterdam-based photographer Carla van de Puttelaar. "We are thrilled to have the opportunity to present the next installment of the renowned portrait series, 'Artfully Dressed: Women in the Art World,' at TEFAF New York Fall," managing director Sofie Scheerlinck tells BOH. "Van de Puttelaar celebrates the accomplishments and power of these formidable women, which complement the ancient and old master works of art on view at TEFAF beautifully. We are committed to offering fairgoers new experiences at each iteration of the fair, and we look forward to unveiling this historically inspired exhibition to collectors, interior designers and art enthusiasts who attend this year's fair."
The Other Art Fair
November 7–10
Brooklyn Expo Center, 72 Noble Street, Brooklyn, New York
Fresh off its Los Angeles edition in September, The Other Art Fair returns to Greenpoint with works by 130 independent artists. "I started the fair focused on the idea of creating a space for unrepresented artists looking for opportunities to sell artwork, but also to connect," founder Ryan Stanier told BOH. "You're meeting the artist, hearing the thoughts that go into each individual piece, and buying directly from them." (The show has grown quickly, including a partnership with Saatchi Art and 2020 editions set for Chicago, Dallas, Melbourne and Sydney in addition to L.A. and Brooklyn.)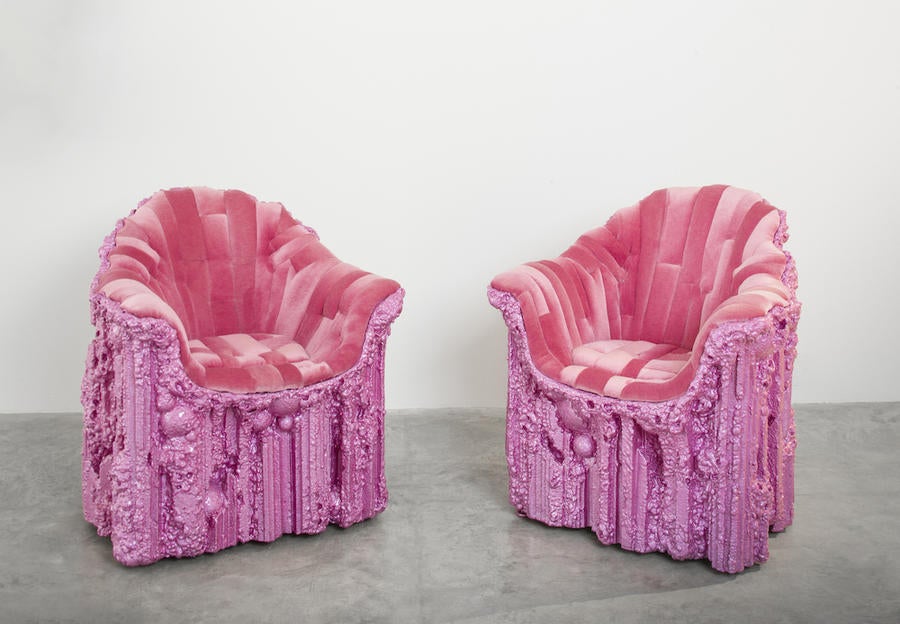 Courtesy of Salon Art + Design
Salon Art + Design
November 14–18
Park Avenue Armory, New York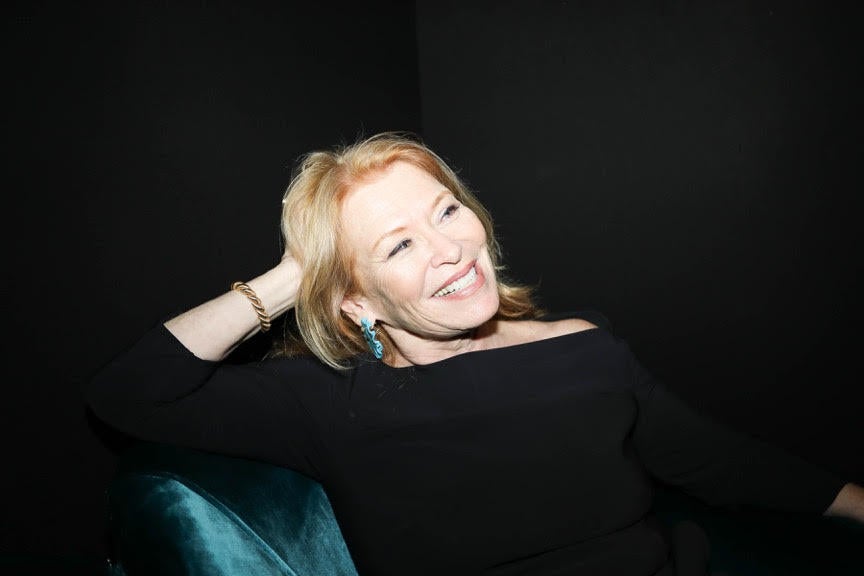 Courtesy of Salon Art + Design
Salon Art + Design is hosting its eighth edition this year, but this is the first following its recent rebranding. In addition to welcoming new galleries from Moscow, São Paulo and Barcelona, the fair will feature site-specific installations from the likes of Mathieu Lehanneur, Frank Pollaro and Gabriel Hendifar, and brands like Lalique and Fromental. Most importantly, this is the first year that Salon is open to a pop-up gallery.
"We have created a look that is more elegant and sprightlier, putting out the message that Salon Art + Design welcomes seasoned collectors and newbies," executive director Jill Bokor tells BOH. "The inclusion of Russian and Latin American art and design enhances the already broad range of material to be presented. There is something for everyone."
Design Miami
December 4–8
Miami, Florida
Aric Chen will direct his first Miami edition of the fair, curating based on the theme "Elements: Water." "The way human activity is changing the planet is part of the discussion happening in design all the time now," he told the Financial Times in June of the eco-focused exhibition, ahead of the "Elements" installation in Basel that focused on earth. "We wanted to look at ways to reimagine how we use the planet's resources and what those resources are now—resources changed or created by human activity. I wanted to shift the emphasis from things that are big to things that talk about bigger ideas."
Elsewhere at the fair, New York gallerist Friedman Benda will collaborate with local artist Daniel Arsham on an installation, while Philadelphia's Wexler Gallery will team up with local artist Roberto Lugo. "Design Miami has a lot to celebrate as it marks its 15th anniversary this year," Chen tells BOH. "You'll see all the familiar names and pieces, but also never-before-exhibited historical work, like a furniture set by Osvaldo Borsani, alongside emerging talents experimenting with materials in new ways—think cochineal-dyed agave fiber seating by Fernando Laposse. We've also cast the net wider than ever, with our first Curio Projects from Australia and Georgia, making this year a true treasure hunt."