Inspiration can come from anywhere. An article, an exhibit, even (on the rarest of occasions of course), another designer's work. Multidisciplinary designer Kristin Victoria Barron goes one step further, beyond the realm of the conscious world. Her latest collection of eight ceramic sculptures, debuting through The Future Perfect at Design Miami/Basel, came to her in a dream.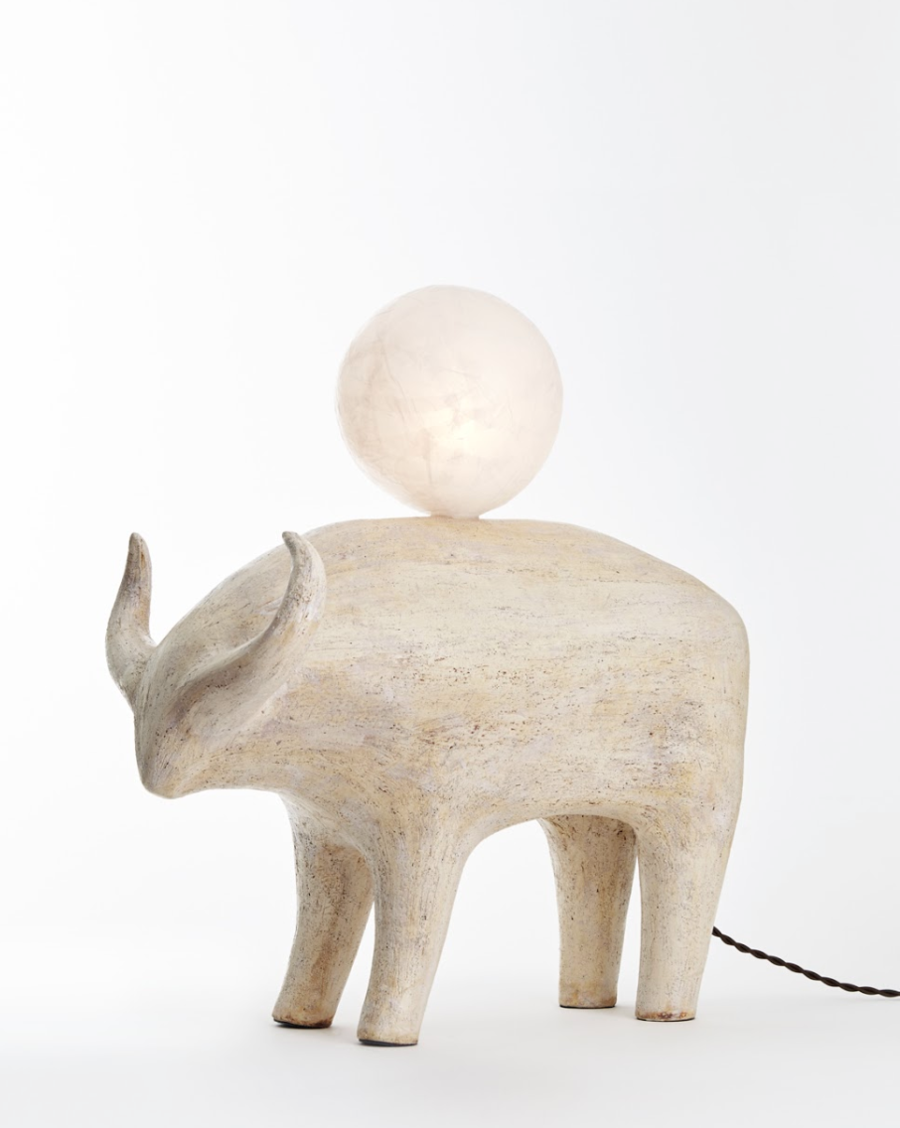 Courtesy of The Future Perfect
"[The collection] is based on a dream where I am kneeling in an immense open meadow and it is the beginning of the earth, the beginning of time. There are hundreds of animals and birds quietly grazing. The sun is soft and warm and high in the sky and as I watch them grazing I have the feeling of complete, quiet ecstasy," she says. "It is a feeling of total harmony and the animals feel entirely free, entirely natural. ... I have the sense that I have been in this place for a very long time."
This isn't the first time Barron has drawn from the realm of the subconscious. The American-born, Spain-based designer founded her studio in 2005, producing hand-finished lighting, decorative objects, and vessels—each piece starts from the pages of her dream journal.
​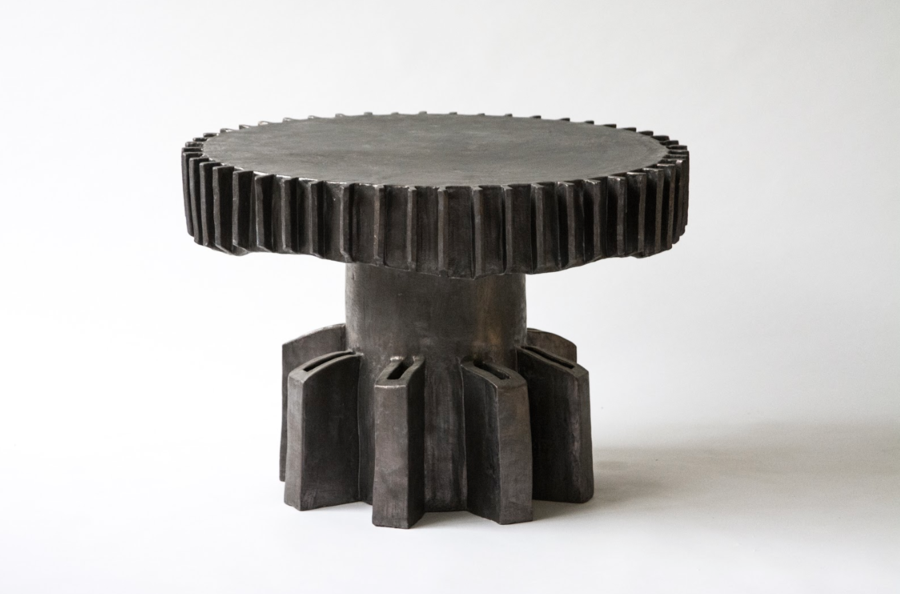 Courtesy of The Future Perfect
Such inspiration requires something more than a quotidian "white walls and white light" booth. For the Swiss fair, Future Perfect gallery director Laura Young created an environment designed to evoke "dark summer nights with clear skies that give everything a sort of phosphorescent glow." She's paired Barron's animal creations with new bespoke works by Netherlands-based designer Floris Wubben.
Wubben's work is also ceramic, though firmly grounded in the physical. His "Pressed" collection is a clever play on the artfulness of machine-made construction: Though the pieces are constructed by industrial production methods, they're one-of-a-kind bespoke creations made specifically for Design Miami.
"I'm very excited to present an edited display of works in ceramic showing two very different ways of working with the same material," says David Alhadeff, founder of The Future Perfect. "The display creates unique space for each artists work to be appreciated and understood."

Design Miami/Basel runs from June 11 to 16. Visitors enter at Hall 1 Süd, Messe Basel, Switzerland.