Quartz surfaces manufacturer Caesarstone has announced it will partner with New York–based design practice Snarkitecture for its 2018 Designer Collaboration Program. Now in its fifth year, Caesarstone's partner initiative asks outside creatives to engage with the brand's quartz material in a unique and innovative way.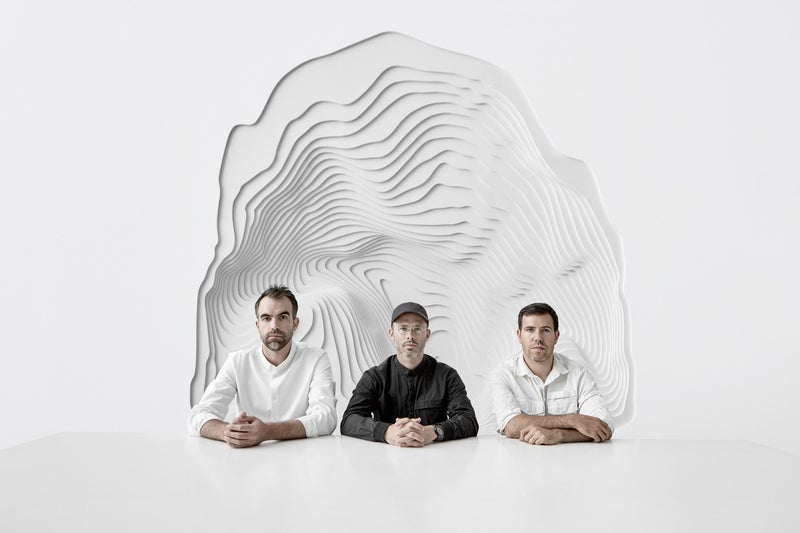 Snarkitecture, a firm known for creating architectural-scale projects and objects that intersect art and architecture, is responsible for modern retail installations behind brands like Calvin Klein, Kith and Valextra. The design group is shifting its focus to the kitchen island, the "icon of the modern home," for its upcoming collaboration with Caesarstone.
"The kitchen space is continuing its journey to the center of the home, and what used to be the family's meeting point is turning out to be a future living room, a place where we entertain and host," says Caesarstone CEO Raanan Zilberman. "We are very interested in the shifting role of the kitchen space and wanted to be leading this discussion with the help of Snarkitecture."
The collaborative firm is drawing inspiration from "the changing states of water" for the installation, which will be open for preview at the Interior Design Show in Toronto in January. The final, large-scale installment will be on display during Milan Design Week in April.
Past participants in Caesarstone's Designer Collaboration Program include nendo, Raw Edges, Philippe Malouin, Tom Dixon and Jaime Hayon.