In 2011, just as brands like Warby Parker skyrocketed into the collective consciousness and the notion of "cutting out the middleman" took off as the raison d'être for disrupting any and every category, Ryan Stanier started an art fair in London with a similar sensibility: connecting directly with artists to buy their work.
"I had a lot of artist friends who wanted to get their work in front of people," recalls Stanier, who at the time worked at an events company that put on London Fashion Week, among other things. He saw artists renting small spaces, installing their own shows—and hosting openings for family and friends. "They were throwing their own shows, but not expanding their network," Stanier tells Business of Home. "So I started the fair focused on the idea of creating a space for unrepresented artists looking for opportunities to sell artwork, but also to connect."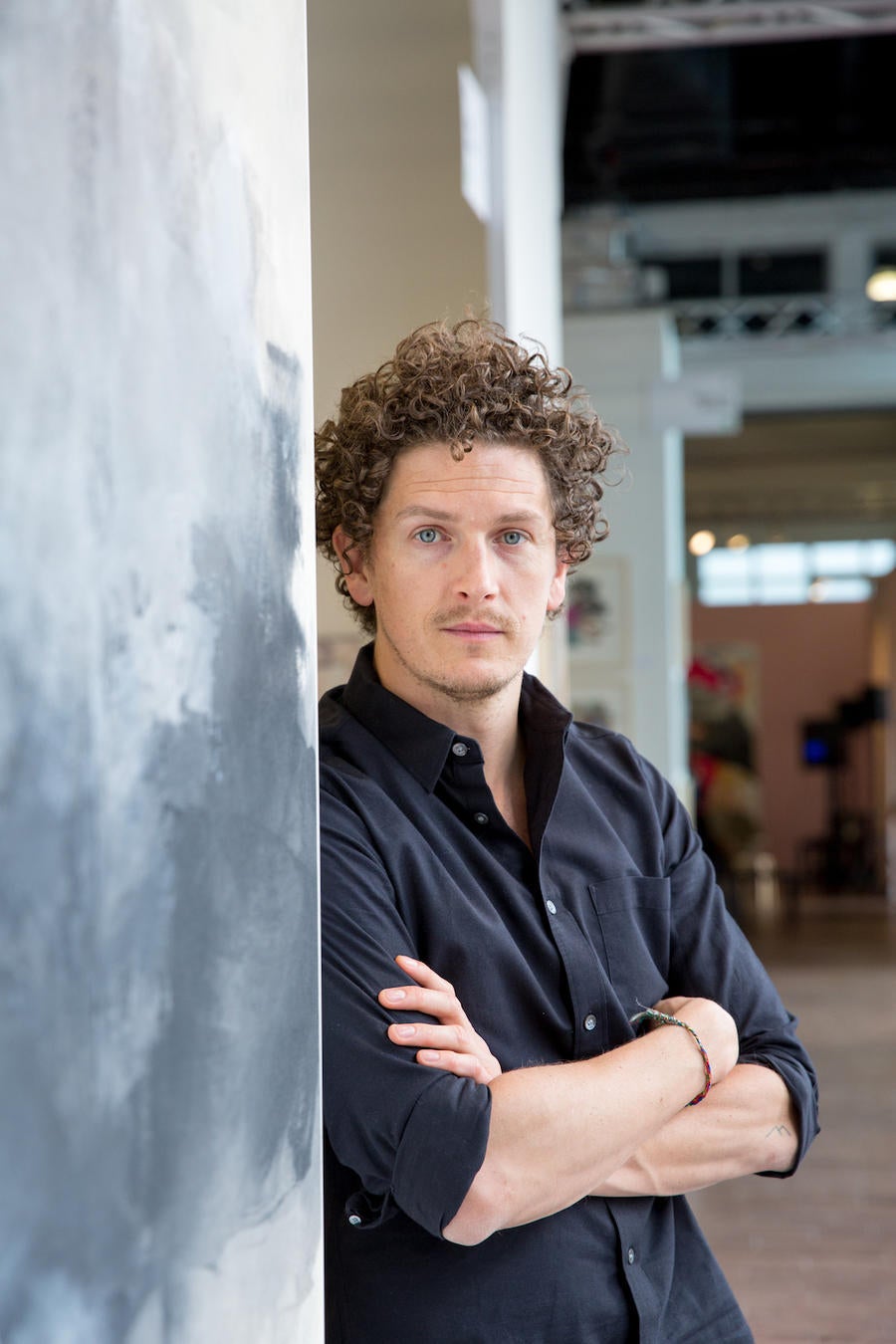 The concept, still unique among art fairs today, struck a chord not only with artists, but also a burgeoning generation of aspiring art buyers. In its first iteration, the fair showcased the work of 80 British artists—and drew a crowd of 4,300. As an antidote to the opacity of the cloistered gallery model, Stanier's Other Art Fair created instant access to independent artists, who manned their own booths and pocketed the profits. The show has grown quickly—it has partnered with online platform Saatchi Art, and now includes biannual editions in Brooklyn, Chicago, Dallas, Los Angeles, Melbourne and Sydney.
Connection is a key ingredient in the show's success, says Stanier—not just between artists and customers, but also among artists, gallerists, curators and interior designers. "One thing I overlooked in the beginning was the benefit of creating a space with hundreds of artists in a room," he says. "Many of them are quietly working in studios much of the time and don't have a sense of community. What we've done has created that through close connections and friendships."
It's a major differentiator between The Other Art Fair and other art events, where competing galleries are placed side by side in a selling environment. Stanier recalls artists at the fair manning other artists' booths during bathroom breaks. Similarly, he says, "There's a celebration when the guy next to you sells a work."
But the art landscape has changed significantly since Stanier put on his first fair eight years ago. Online marketplaces that aim to democratize the art-buying process now abound; and social media has changed how some artists feel about representation in general. "There was a great focus on getting gallerists to the fair," he says of the show's early years. "But we're seeing a big shift, driven by social media, brands, and the accessibility of art in general. Now artists are a lot more confident and interested in self-representation. They're more interested in connecting with brands for new projects and campaigns, or working with an interior designer on artwork in a hotel, restaurant or public space."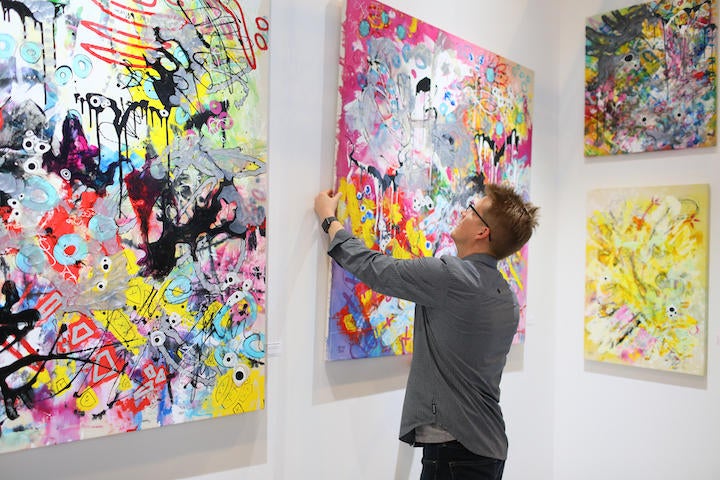 Courtesy of The Other Art Fair
Affordability adds to the fair's appeal: Because independent artists aren't paying commission to a gallery, the price points at the fair tend to be lower, though the event does not impose any limits. "The average price point for a U.S.-based fair is $450, and it's been almost exactly the same the whole time," says Stanier. "In London we'll sell 1,400 works; in Brooklyn it's 900, and in Los Angeles it's 700. We collect all this data, but it's interesting to see that the average price point is exactly the same—within $50."
Visitors also crave the transparency and authentic connections that the fair promises. "You're meeting the artist, hearing the thoughts that go into each individual piece, and buying directly from them," says Stanier.
When the Los Angeles edition opens on Thursday, 140 independent artists—40 percent of them local, all selected by committee—will showcase their work at the Barker Hangar in Santa Monica.
"It's a younger art-buying audience coming, and they crave experiences," says Stanier. Past activations have included on-site tattooing and taxidermy workshops; this year, programming includes an exhibition called "This Is England" that celebrates young activists, and workshops on everything from embroidery art, sandal making and cyanotype photography to Instagram storytelling. "The challenge is that we have to keep innovating," he says. "They're quite demanding in what they expect, and every fair has to be different."
Saatchi Art's The Other Art Fair Los Angeles runs September 5 to 8 at the Barker Hangar in Santa Monica (3021 Airport Ave.). Tickets to the fair and workshops are available here.