As French design atelier Rinck approaches its 180th anniversary, the company debuted its first furniture collection since 1972 this month at Paris Déco Home. Business of Home sat down with vice president Valentin Goux, the second-generation leader of the second family to own the heritage business, to talk about how the Félicité collection lives up to the brand's legacy and why it is imperative to honor the past but keep evolving.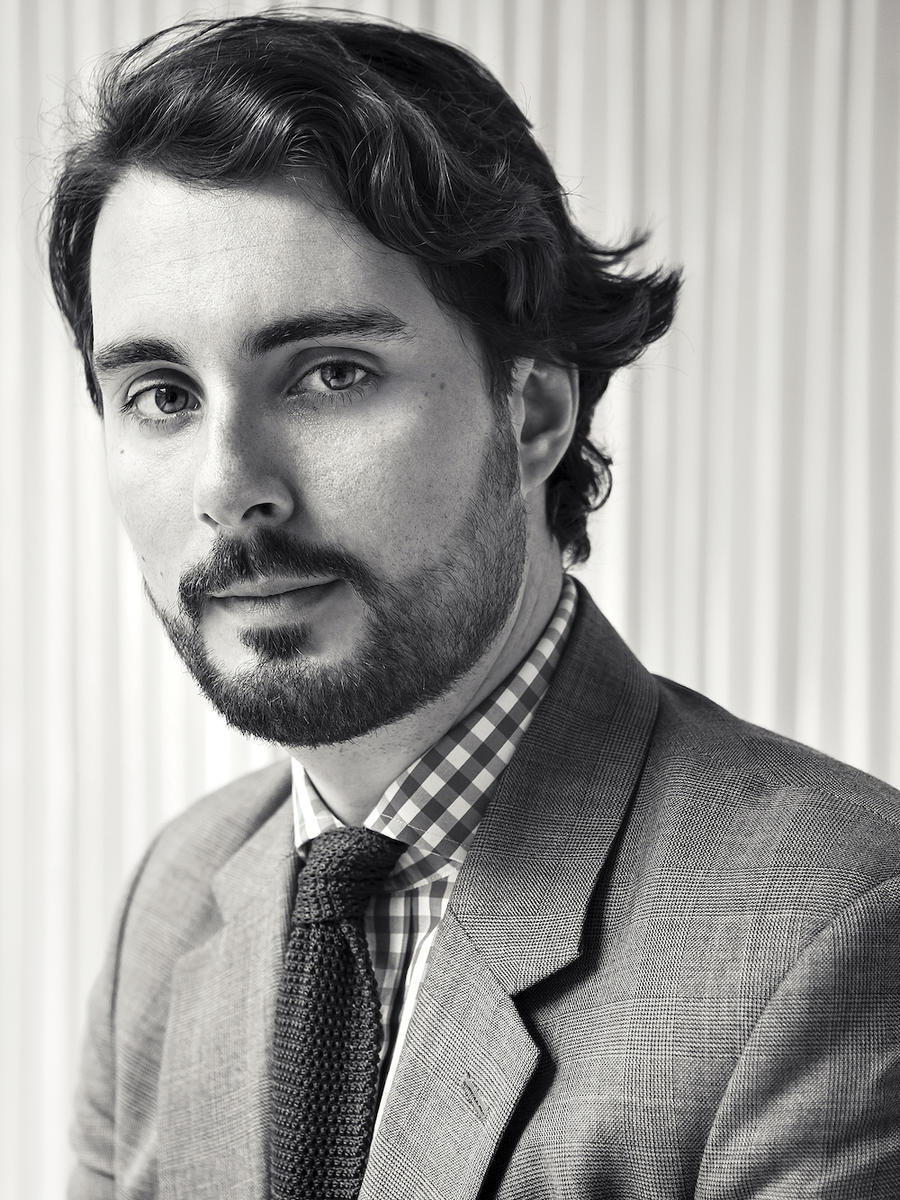 "Creatively, it's absolutely amazing to be able to feed yourself with this [company's] archive," Goux tells BOH. "I'm looking forward to what we are doing now with this collection—I intend to do one every year now, to go back to this tradition."
Ahead, Goux delves further into Rinck's rich history, why he believes it's important to have creation and fabrication under the same roof, and how Félicité melds 18th-century inspiration with modern finishes.
The company has been around for nearly two centuries. Tell me a little bit about its history.
The Rinck family were cabinetmakers, [and they] began [their company] in 1841 in Alsace, in the northeast of France. They had to leave Alsace in 1871 when Prussia invaded that part of France [in the Franco-Prussian War]—they wanted to stay French, so they settled in Paris in the Faubourg Saint-Antoine, [a neighborhood] near the Bastille, which was a traditional area of decorative art in France in the 18th century. [The location of these workshops] actually explains why we had all of our revolutions near the Bastille—because all the people [there] were working for the very rich people, so they knew exactly what they were missing in life.
When the family settled there in 1871, they were still cabinetmakers, [working] very much in the Napoleon III style and reproducing 18th-century [designs]. By the 1920s, Maurice Rinck, part of the third generation of the family, [joined the business]. He went to his father and said, "All of these 18th-century styles are lovely, and we should keep doing that, but there's something new." He understood quite early the importance of art deco, which they started to incorporate into the creations. At the same time, they become what we call an ensemble décorateur, meaning they have both [fabrication] workshops and do interior design as well. It means they were designing for entire rooms—that includes all the furnishing, but it's also the millwork, paneling, everything. The company became very big from the 1930s into the 1960s, incorporating a bit of modernism, but still doing a lot of art deco.
So there was a real demand throughout those decades for that look?
Yes, there was quite an important demand for art deco, as well as the late art deco, which is much more subtle and luxurious. At the time, the company exported everywhere in the world. We have all of the drawings for the New York World's Fair in 1939 in our archives. We also did the presidential palace in Ecuador, a lot of places in Venezuela, and some in Argentina as well. All of the great names of French decoration at that time exported to South America because it was booming there. Maurice Rinck ran the company into the late '60s, so he had a big impact. Today, the signature on all our furniture, which is different from our logo, is still his signature.
In 1992, the last Rinck, Gerard, passed away. There was a big luxury crisis in France and the company was not doing that well; a lot of the creative arts companies had closed down, and Rinck was one of the last that remained. In 2002, my father merged Rinck with our family company, so we became the second family to own Rinck. It's still very much a family business—I'm the second generation of the second family.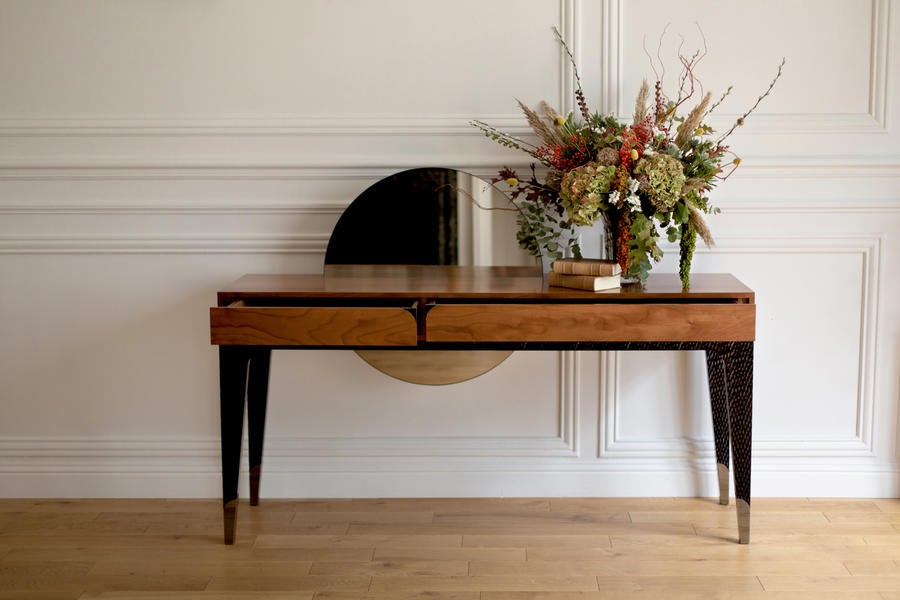 Since your family acquired the business, how has it changed?
We have really been redeveloping the late art deco style, which means having both creation and fabrication under the same roof. It's important for us, and makes a lot of sense in this century, because this is an industry of service, and being able to know both parts of the trade is very important for our clients.
We've been redeveloping the company. Rinck was at its peak in the 1950s, [so we had a lot of rebuild] after my father bought it in 2002. Today, we have 15 to 20 interior designers and furniture designers [on staff] in Paris, 30 people in the cabinetmaking workshop in the Ardennes region in the northeast of France, and 50 people in the millwork workshop in the Drôme region in the south of France.
You're debuting the company's first furniture collection since 1972 here at Paris Déco Home. Where does this collection fit into the company's larger story?
For decades, Rinck exhibited collections in universal exhibitions and salons. Then, in 1972, it stopped. The company did one-offs, but stopped doing ensembles, which had been the core of the business for so long. Two years ago, as our 180-year anniversary was approaching, I decided to get back into it. The interior design work is booming again for us [again], and I thought it was very important to assess our creative soul. We've been working on it for 18 months now, and it's been a fun process.
The starting point is a curve on the table we made in 1937, which won the Grand Prix [at the] Brussels [World Fair]. I took that curve and said, "Let's build a whole collection around that." You can see it under the table and the console, and even on the chairs. I also wanted some 18th-century inspiration, because that's who we are and that's what makes French decoration what it is. So we've played with inspiration from the Petit Trianon, where Marie Antoinette lived [at Versailles], in some fabrics. We designed all the fabrics for the collection, playing with techniques like embossed velvet. The third part was to go contemporary—to [take those historical inspirations] and modernize everything. To do that, we've been researching a lot of new finishes, like the ombre on the table. We also worked on the base of the table and console with a very nice gouged wood, which was then varnished in a dark blue.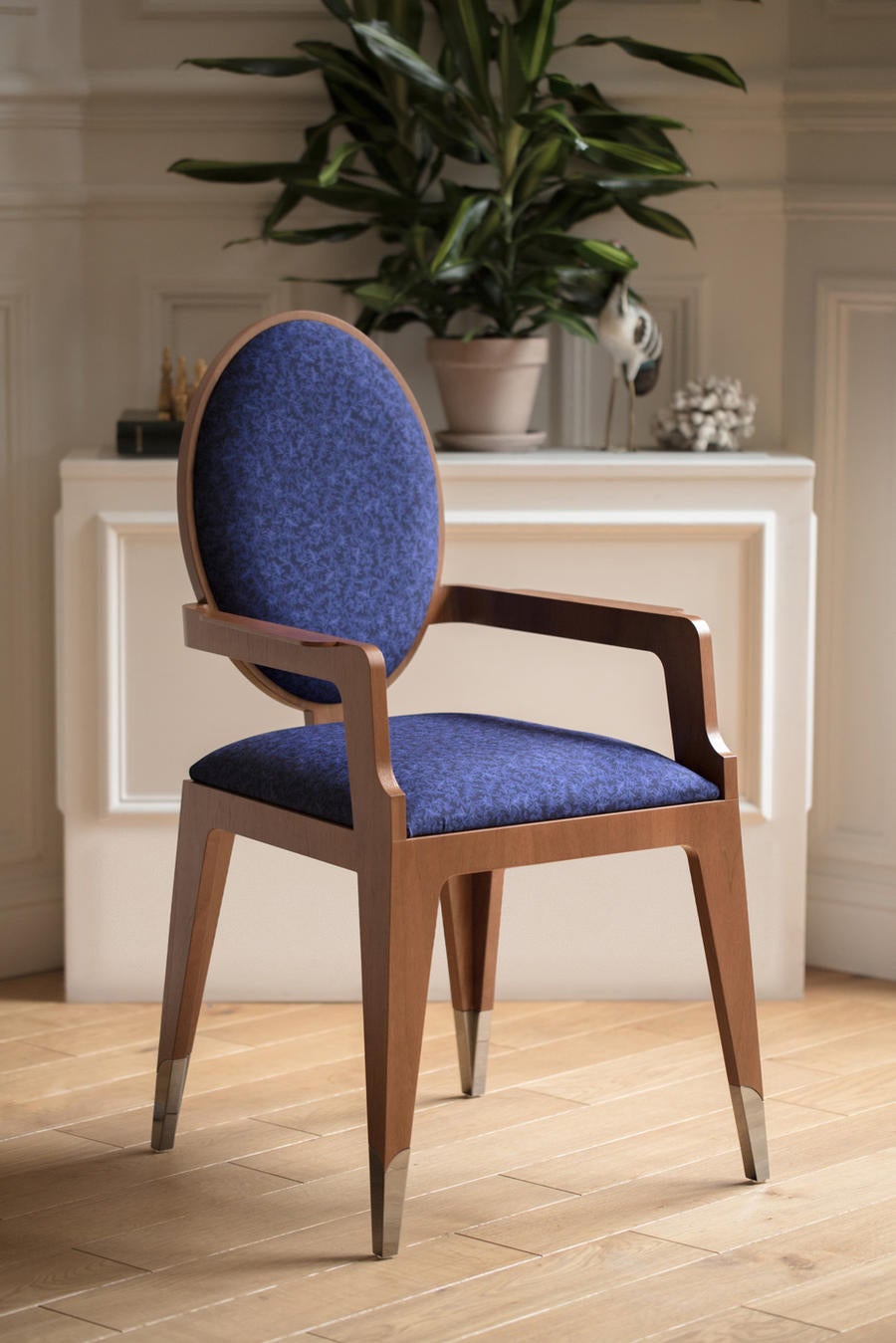 In the back of the gallery here, we created a little show of all of the samples from the [development of the] collection—the drawings, the watercolors. We are a company with a lot of different trades: We have interior designers, artisans, furniture designers. The one thing that unites everybody at Rinck is we are able to communicate with a pencil and piece of paper—everything starts with a drawing. We use CAD, we use all of the modern techniques, but we need to sketch. So we started this collection with drawings in black and white, and I really wanted to show all the visitors how it was done. Then we went to 3-D prototyping, and then for all the finishes we did watercolors, and [finally] we went to the workshop to test it.
How do you balance classicism and modernism?
We don't want to be stuck in the past. We could do only perfect 18th-century stuff, only Louis XV. And sometimes we do it—some clients and designers are very interested in that style—but I wouldn't want to be stuck doing only that. With all of this classical decor, you can incorporate some super-funny contemporary elements.
As much as we are a heritage brand, being classical doesn't mean doing pastiche. We can still evolve in the classical tradition—and that's super important, because if we don't, then it's just a dead language. For us, the ornament is the real lingua franca of our trades, architects, designers and artisans. In the 1930s and '40s, some people said that ornament was dead, but I don't think that has ever been the case. The ornamental language unites us all, and we can evolve in that language. What's really important for me is to keep going forward, but to know where we come from as well.
The mindset for this collection is absolutely to evolve within our traditions. We had Louis XIV, Louis XV, Louis XVI, Empire, art deco—but then what comes next? There is always a new style going, and I want to explore that.
Does it have a name yet?
Not yet. Maybe we can call it Louis XXI.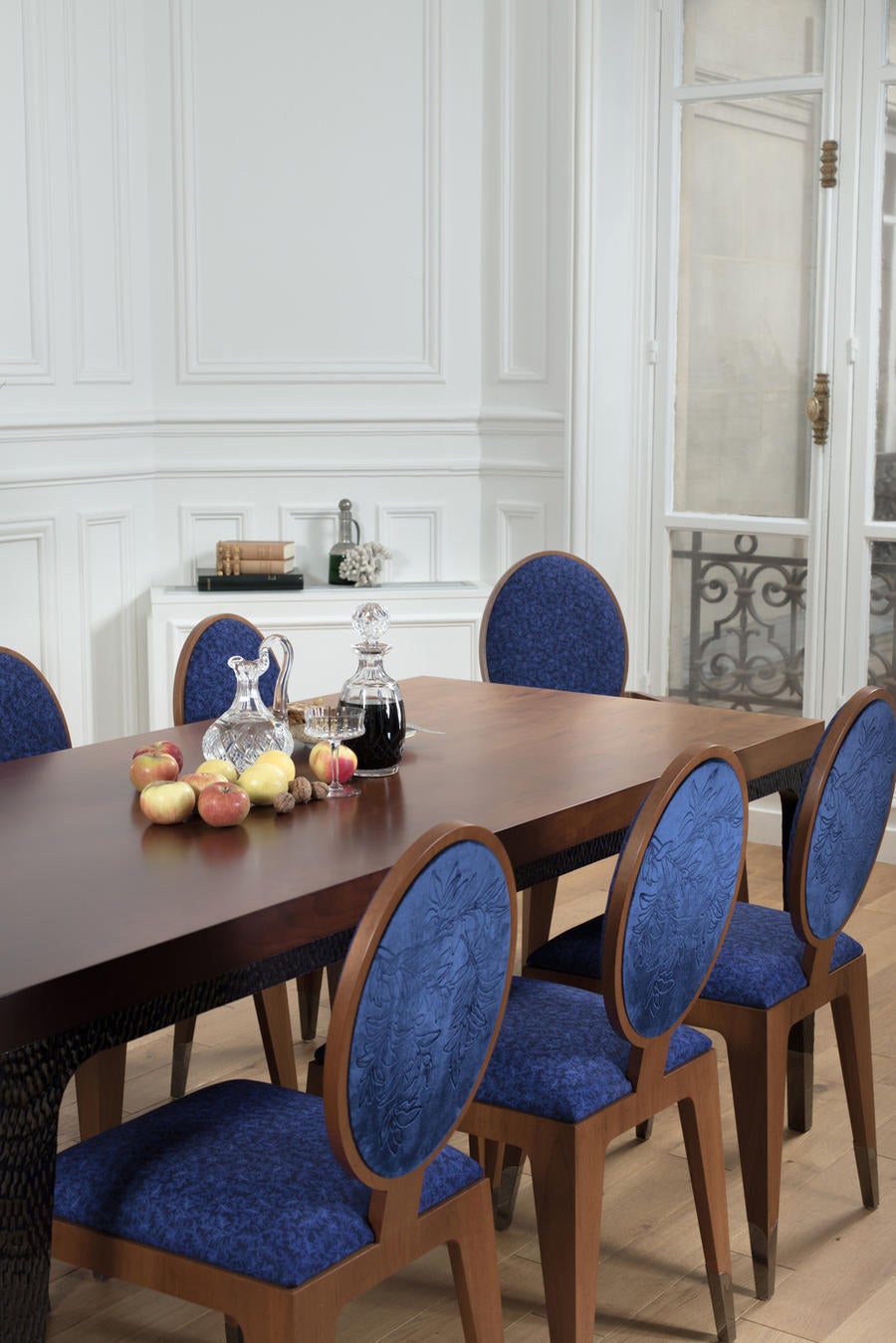 You're about to celebrate your 180th anniversary. What are you most proud of? What are you most excited about for the future?
We are very proud of all the roads that led us there. It's been a tremendous journey—not all mine of course, but it's a real pride to take over this company with so much history. When I joined the company a few years ago, one of my first moves was to hire an archivist, and she's been a very important part of our company since. Creatively, it's absolutely amazing to be able to feed yourself with this archive. I'm looking forward to what we are doing now with this collection—it's the first one, but I intend to do one every year now, to go back to this tradition.