Kickstart your Paris planning with this guide to the after-hours goings-on at Déco Off, which runs January 16 to 20. Don't forget to bookmark this story: We'll continue to add more pop-ups and events, new introductions, tours and experiences as Paris Design Week approaches.
Although the show's hours are 9:30 a.m. to 7:30 p.m.—and a late night (until 10:30 p.m.) on Saturday—many showrooms set their own schedule. For help finding your favorite brands, here's a directory of who's popping up in the City of Light next week.
And if you need help going back and forth between the Left Bank and Right Bank, Déco Off is offering a new shuttle service in partnership with Renault this year, with stops in Place des Petits-Pères and Place Saint-Germain-des-Prés.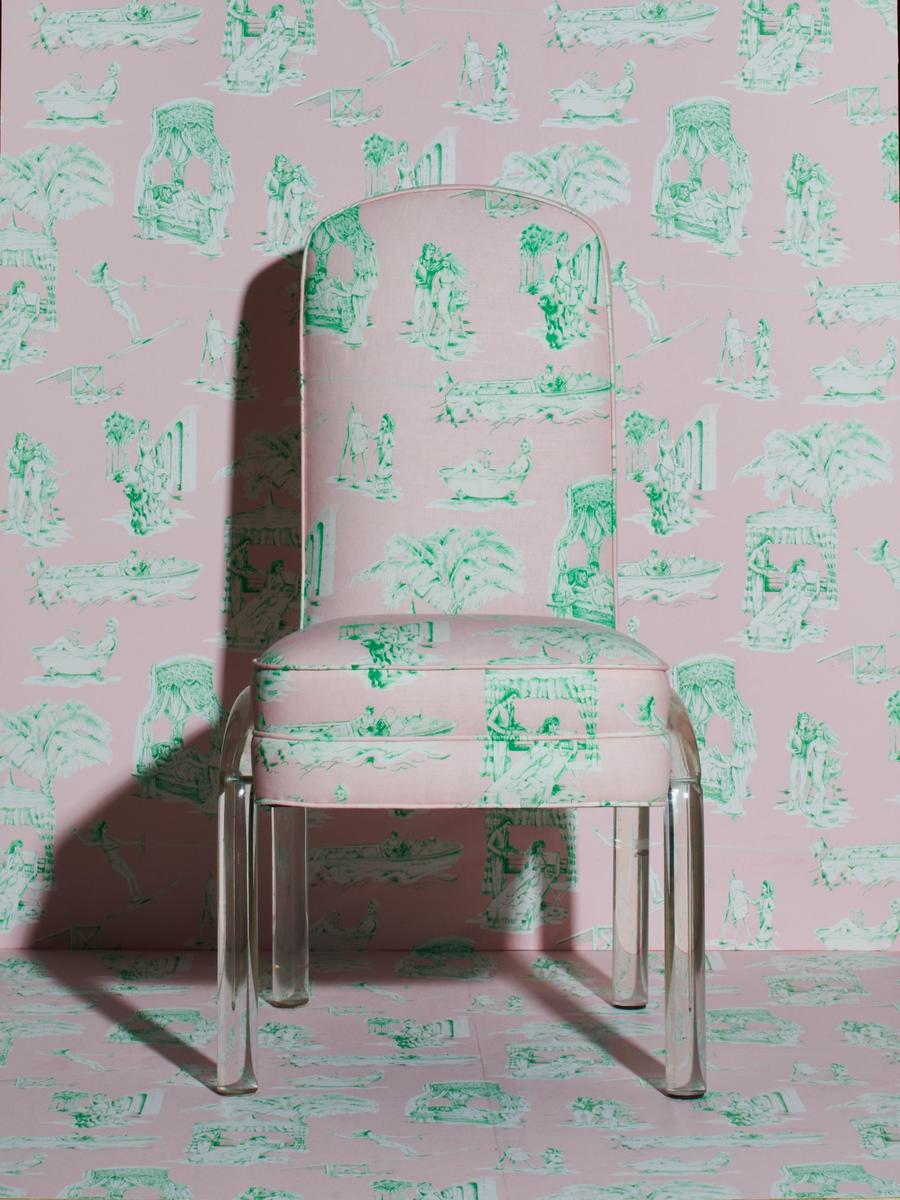 POP-UPS
Fabricut's Paris Showroom will play host to a bevy of industry names: Melinda Marquardt, founder and designer of The Vale London, will preview her Beaufort collection; new fabrics and trims from Frank Ponterio, who debuts his line for Clarence House; and the launch of Vervain's whimsical toile wallcovering Favorite Things, a collaboration with Sasha Bikoff. 45 rue Jacob
British designer Tom Dixon will host an activation titled "24 Hours in Paris With Tom Dixon" on January 20—it will consist of design-oriented events, including a film screening at Publicis Cinema and a pop-up exhibition at Musée Bourdelle. For more info, click here.
At the Galerie Alain Le Gaillard, Merida will showcase a new monochrome rug collection in vibrant shades of saffron yellow. 19 rue Mazarine; Wednesday through Saturday, 11:00 a.m. to 6:00 p.m.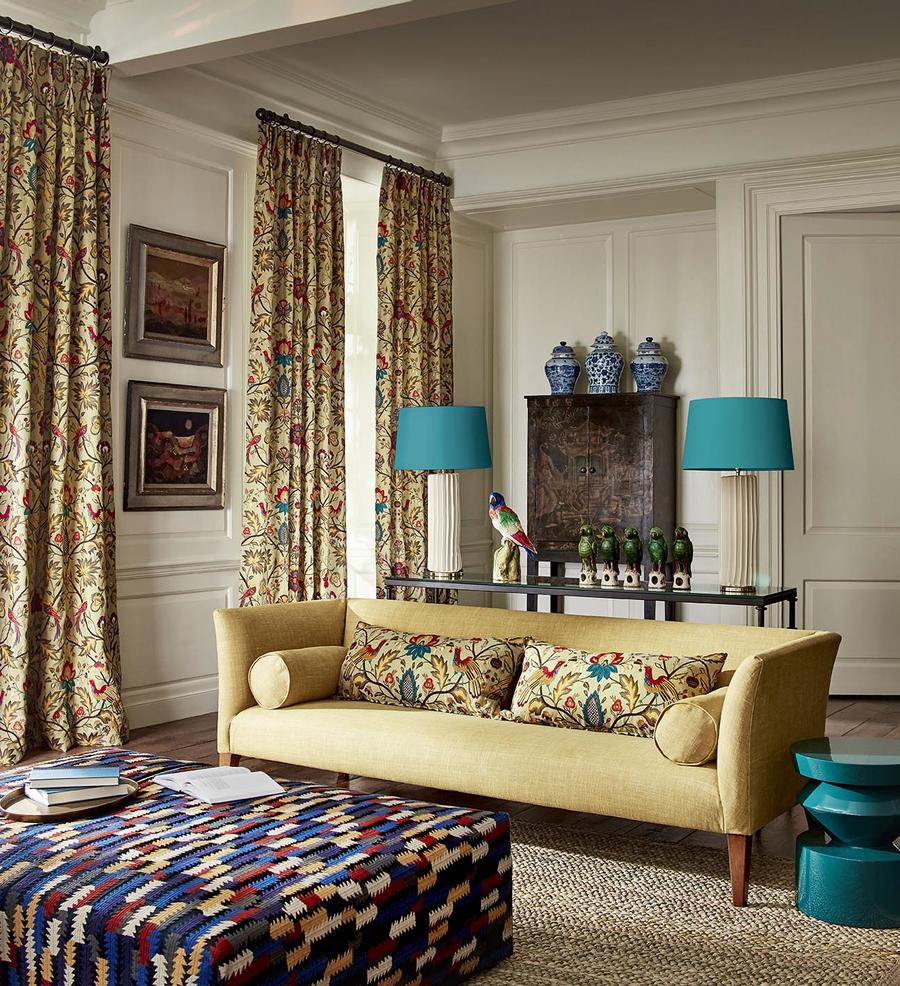 Style Library will host its annual showcase featuring Zoffany, Morris & Co, Harlequin, Sanderson, and Scion and Anthology, with an added twist: Visitors are invited to enjoy a turn at making their own hand-block-printed wallpaper. 19 rue de Mail; Thursday through Saturday
Weitzner will launch its 18-piece Reverie collection, which explores the passage of time through modern interpretations of classic symbols—including five designs in collaboration with artist Lisa Hunt. 18 rue Mazarine; Thursday through Saturday; RSVP
Maison Pouenat will introduce its latest capsule collection, along with special editions of furniture and lighting by designers Nicola and Christine Borella, Fabrice Juan, Valerie Serin-Lok, Damien Langlois-Meurinne, Francois Champsaur, Tristan Auer and Thomas Boog. 22bis passage Dauphine; Thursday through Saturday, 10:00 a.m. to 7:00 p.m.
Ancien et Moderne welcomes all to its fifth home design and art pop-up salon, curated by Beth Dempsey of Images & Details Inc. This year's theme draws from Lewis Carroll's Mad Hatter tea Party, featuring hand-painted wallcoverings from Iksel Decorative Arts, lighting and furniture from Fisher Weisman, a bronze mirror from Phillipe Berry, Michelle Nussbaumer's textiles for Clarence House, and unique colors from Benjamin Moore. 16 rue Guénégaud; Thursday through Saturday, 10:00 a.m. to 7:00 p.m.; RSVP
Courtesy of Hartmann&Forbes
Hartmann&Forbes, known for their luxury window coverings, wallcoverings and textiles, will deliver a new 2020 collection featuring grass and papyrus weave shades, soft natural fabrics, and woven wallcoverings made of raffia, leather, shell and water lily. 13 rue du Sentier; RSVP required
Milanese brand Dimoremilano will present new styles from its Progetto Tessuti fabric collection, as well as selected furniture pieces. 50 rue Mazarine; Thursday through Sunday, 10:30 a.m. to 7:30 p.m.
Moooi and Arte collaborate in a dedicated pop-up showroom to present their latest collection, Tokyo Blue, which explores new materials inspired by the Indigo Macaque, one of many creatures celebrated in Moooi's Extinct Animals series. 15 rue des Beaux-Arts
Arte will also show at Paris Déco Off in a completely refurbished showroom, debuting the brand's latest wallcovering collections. 6bis rue de l'Abbaye
Perennials Fabrics & Rugs will preview their Spring 2020 collection, In the Mix, in the Lelievre showroom. The collection is inspired by soft textures and organic movement. 13 rue du Mail; Thursday through Monday
Maison Matisse will present its La Musique collection, a line of ceramics inspired by Henri Matisse's iconic 1939 painting La Musique. 21 rue Bonaparte; Thursday through Saturday and Monday, 11:00 a.m. to 7:00 p.m.; Sunday 11:00 a.m. to 6:00 p.m.; RSVP
Création Baumann joins forces with Swiss designer Christoph Goechnahts for a textile staging installation entitled The Recreational Nature of Colour at the Hôtel de l'Industrie. 4 place Saint-Germain-des-Prés; Thursday to Monday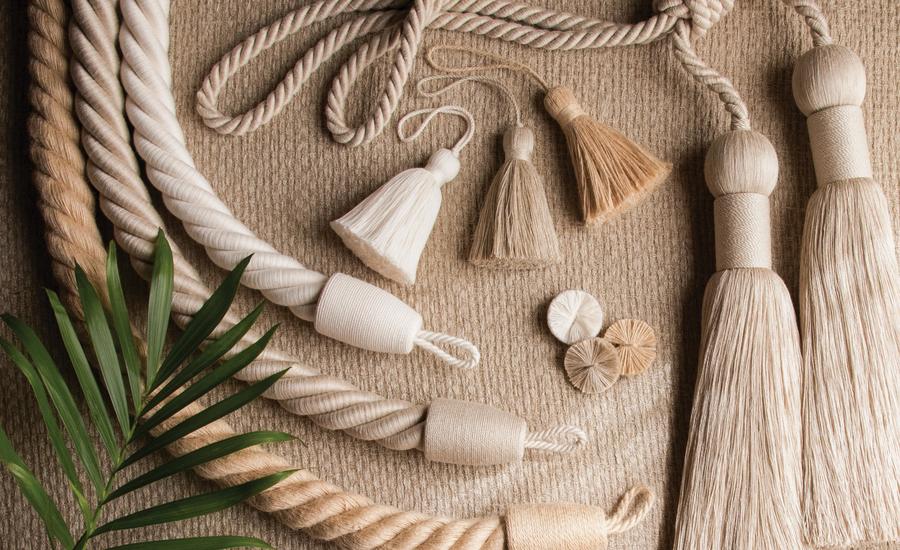 Courtesy of Samuel & Sons
This year, Samuel & Sons will take to the Left Bank for its pop-up shop, showcasing the four passementerie collections set to launch this spring: Bali, Nocturne, Somerset and Tiverton. 25 rue de Seine
Kvadrat will showcase a new Sahco 2020 collection called Echoes, the first Sahco collection designed under the creative direction of Anna Ebbesen and Vincent Van Duysen. Echoes will strike with fine velvets, elegant moirés and jacquard chenilles in a variety of weaves, textures and transparencies. Salle Erard, 13 rue du Mail
French interior architecture firm Rinck will present its newest collection of furniture designs, Félicité, at Gallery Thomé. 19 rue Mazarine
Richard Ginori will present "Cosmogony," an installation inspired by the artistic and natural expression of the four elements at luxury shopping mecca Leclaireur Hérold, a chic boutique located in the former stables of an 18th-century manor house. The installation celebrates the brand's newest collection, Ether, designed in collaboration with Constance Guisset. 10 rue Herold; Saturday 9:30 a.m. to 5:00 p.m. and Sunday 9:30 a.m. to 6:00 p.m.
Moore & Giles announces its new and revolutionary collaboration with leather artisan Bill Amberg, calling on digital printing technology to add color and pattern to leather canvases. Six of the designs will be shown at Showroom Éphémère: Newport, Florabunda, Dunmore, Rhapsody, Serendipity and Botanique. 48 rue Mazarine
PARTIES
Thursday, January 16
Liaigre celebrates the New Year—and a limited edition of its iconic Nagato side table in bronze. 77 rue du Faubourg Saint-Honoré; 6:30 p.m. until 8:30 p.m.; RSVP required
Friday, January 17
Ancien & Moderne extends a welcome to a book signing and tea in honor of photographer and author Miguel Flores-Vianna's latest monograph, A Wandering Eye: Travels With My Phone. 16 rue Guenegaud; 4:00 p.m.; RSVP
The American Party in Paris takes place at the Théâtre National de Chaillot, one of five French national theaters—and the only one with exceptional views of the Eiffel Tower and Champ-de-Mars. The "it" party of Design Week is hosted this year by Ainsworth-Noah, Culp Associates, De Sousa Hughes, George Cameron Nash, Holly Hunt, Jerry Pair, Jim Thompson, John Brooks, Kelly Forslund, Kneedler Fauchère and Thomas Lavin. More tickets were just released for this sold-out event—get them while you can! 1 place du Trocadéro, 6 p.m. to 10 p.m.
Saturday, January 18
In conjunction with Weitzner, the Black Artists + Designers Guild will host a breakfast reception and presentation for the Reverie collection. 9:00 a.m.; RSVP for details
ZAK+FOX will host a cocktail event in honor of its newest collection, Fantasma. 28 rue Jacob; 6 p.m. to 10 p.m.; RSVP
Fabricut will host a cocktail party to celebrate the launch of Frank Ponterio's fabric and trim collection with Clarence House. 45 rue Jacob; 6:30 p.m. until 11:00 p.m.
Pierre Frey will throw a showroom party lauding its 2020 collection. 27 rue du Mail; 6:00 p.m.; RSVP
Phillip Jeffries extends an invitation to celebrate its Spring 2020 collection, Art Decade, a line of wallcoverings inspired by the sleek geometries of Art Deco. 8 rue de l'Echaudé; 6:00 p.m. to 10:00 p.m.; RSVP
Historic fabric house Fortuny will host a cocktail party to celebrate its latest collection, Wake Into The Dream. This year marks the brand's first standalone showroom at Déco Off, made more exciting by a collaboration with renowned designer Jean-Louis Deniot. 17 rue Bonaparte; 6:30 p.m. to 10:30 p.m.; RSVP
Sunday, January 19
The Antiques Diva & Co. welcomes you to its sixth-annual Paris Flea Market Fête for a Champagne and jazz brunch hosted by Toma Clark Haines. Marché Dauphine, 140 rue des Rosiers, Saint-Ouen; 11:00 a.m. until 3:00 p.m.
PLACES
Should you fancy a break from the show, find respite (and inspiration) at any one of these charming locales.
Musée Jacquemart-André: This museum's interiors will whisk you away to the height of icing-piped 18th-century French decorative arts. Peruse the private apartments for a dose of opulent splendor or catch the last vestiges of an exhibition of Italian masterpieces. 159 boulevard Haussmann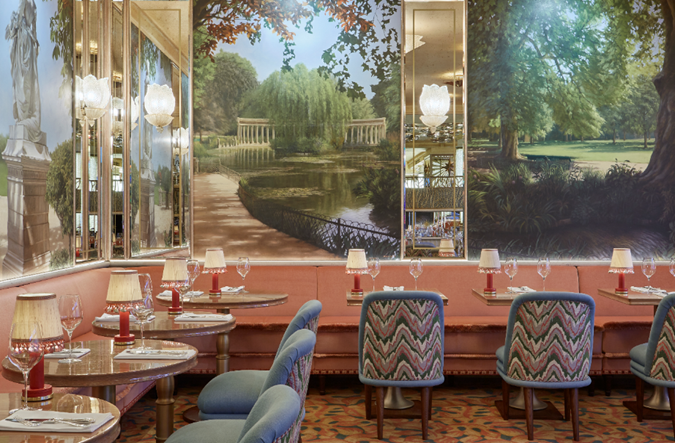 Courtesy of Les Jardins du Prestbourg
Les Jardins du Presbourg: Swedish interior architect Martin Brudnizki has manifested a posh pastel design scheme for Les Jardins du Presbourg, a new restaurant by brothers Jean-Louis and Gilbert Costes, known for their minor empire of fabulous Parisian eateries. 3 avenue de la Grande Armée
Le Train Bleu: While dining on traditional French fare, feast your eyes on the breathtaking rococo design of this landmark Belle Epoque dining room, nestled in the Gare de Lyon station. Gare de Lyon, first floor, place Louis Armand
Bar Joséphine at Hotel Lutetia: Tucked away in the Left Bank's last surviving palace hotel—an architectural delight in and of itself—Bar Joséphine's art nouveau frescoes (recently restored by Atelier de Ricou) form an arc over the bar that enchants with a distinctly Parisian romance. Come nightfall, the bar offers live jazz to accompany a lively tête-à-tête. 45 boulevard Raspail
Homepage image: Shutterstock