September is here and Labor Day weekend approaches—it's been quite a summer. As the world continues to navigate these troubled waters, the industry pushes on. Read on for headlines, launches and events, recommended reading, and more.
BUSINESS NEWS
Direct-to-consumer bedding and furniture holdings company Idle Group has announced a multiyear licensing deal with Hearst Magazines to create exclusive branded mattresses for the media company's various publications. The partnership will see brand-specific lines begin rolling out later this year and continuing into early 2021—starting with Country Living, and followed by House Beautiful, Men's Health and Women's Health.
Quartz surfaces giant Caesarstone has announced that it will acquire majority ownership in Indian porcelain countertop producer Lioli Ceramica as part of its worldwide distribution strategy. "The acquisition will enable us to have a significant presence in the global porcelain category, one of the fast-growing categories in the countertop market," said Caesarstone CEO Yuval Dagim in a statement.
The Federal Aviation Administration has issued an approval for Amazon to begin drone delivery operations, reports Business Insider. The tech giant will now be able to use unmanned aircraft systems commercially, but consumers shouldn't expect to have packages flown in just yet, as the company is still in the process of scaling up and implementing the program.
More than 70,000 small businesses have closed permanently since March, according to data from Yelp. In a survey from Goldman Sachs, 84 percent of the businesses that received loans from the Paycheck Protection Program were on track to exhaust that funding by the first week of August, and negotiations for additional stimulus have come to a standstill.
New Yorkers continue to flee the city, reports The New York Times, opting for the elbow room promised by nearby suburbs. In Westchester, there was a 112 percent increase in home sales for the month of July as compared to the same period last year, and a 73 percent increase in Fairfield County, Connecticut. Contracts are exceeding listing prices, with dozens of offers on multibedroom homes—meanwhile, in Manhattan, the number of properties sold dropped by 56 percent.
The saga of TikTok's American sale continues, with a new plot twist: Last week, Walmart entered the bidding for the video-sharing social platform, which boasts more than 100 million young, tech-savvy monthly users. While the retailer hasn't disclosed what's driving the move, Financial Times correspondent Alistair Gray explains that TikTok could help expand two parts of Walmart's business: advertising and its online third-party marketplace.
More news from Walmart: The big-box retailer's rival to Amazon Prime, Walmart+, has announced its launch date. Beginning on September 15, reports Adweek, consumers can join Walmart's membership program for an annual fee of $98 (compared to Amazon Prime's $119 price tag), starting with a 15-day free trial. Much like Prime, the service offers free shipping, but will also provide touch-free checkout through the Walmart+ app, and gas discounts of up to 5 cents per gallon at nearly 2,000 Walmart, Murphy USA and Murphy Express gas stations, with pumps at Sam's Club to come soon.
LAUNCHES, COLLABORATIONS & PARTNERSHIPS
Courtesy of The Invisible Collection
London furniture brand The Invisible Collection is launching a new line with American designer Elliott Barnes. Available exclusively through the brand's platform, the collection features eight new pieces, including a mixed-medium side table and a geometric bench.
Los Angeles–based window treatment company Everhem recently launched a nursery collection. Since founding the company, designer Haley Weidenbaum has seen demand for more colorful, child-friendly designs; the new collection comes in four new colorways with a variety of patterns and trims.
Oman-based direct-to-consumer rug brand Loomy has launched its first outdoor rug collection, made from post-consumer PET recycled materials.
Global media company Tastemade has partnered with Realtor.com to release a four-part TV series called Beyond the Block. Airing on Tastemade's own streaming network, the show will feature host and Realtor Andrew Tyree taking first-time homebuyers from cities around the U.S. to view homes and dive into the aspects of home buying.
CALENDAR UPDATES
This year, the New York Design Center's What's New, What's Next event will be held virtually, from September 8 to October 8. During the four weeks, designers can expect online programs, product debuts, and expertise from a community of design ambassadors.
SHOWROOM REPRESENTATION
Sausalito, California–based Serena Dugan Studio will now be carried exclusively in Canada at Y&Co showrooms—designers can find the vibrant textiles and wallcoverings at the showroom's two locations in Ontario or Quebec.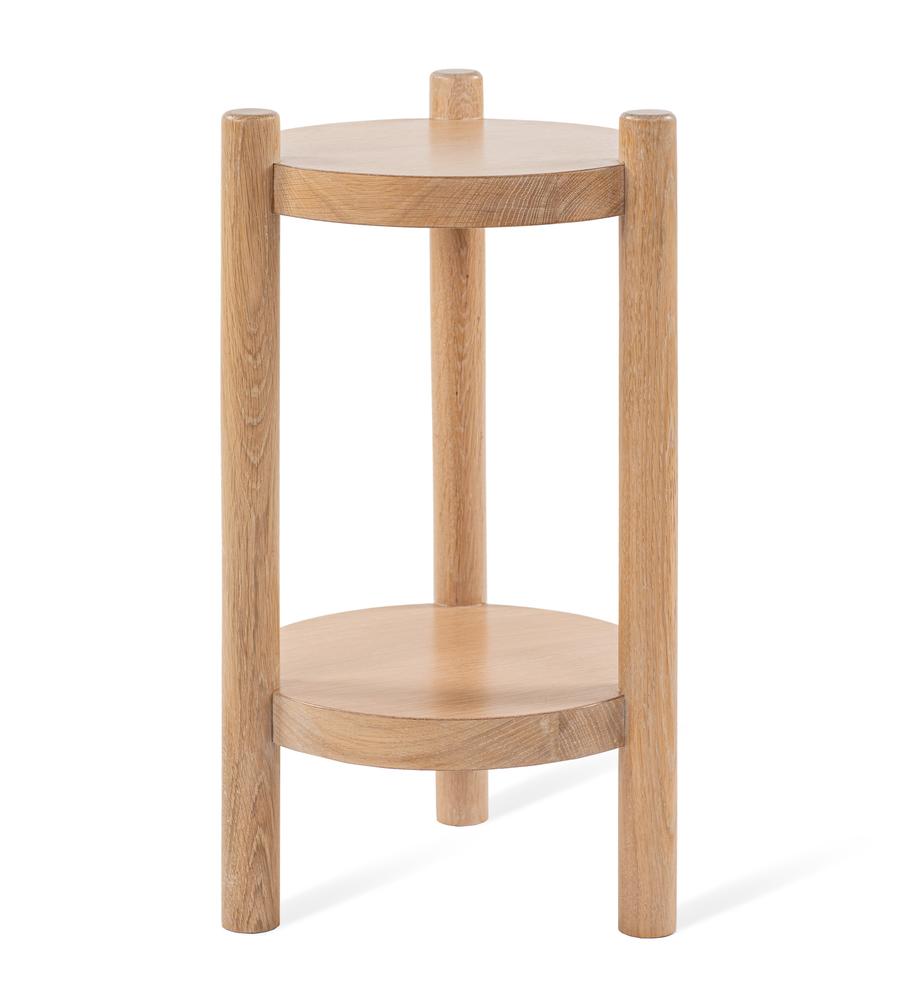 Courtesy of Dowel Furniture
The Josh Greene for Dowel Furniture collection is partnering with Lawson-Fenning as its exclusive West Coast marketplace. The Los Angeles home furnishings showroom spotlights makers and trade brands.
Oakland, New Jersey–based lighting manufacturer Amerlux has chosen New York lighting agency Specification Lighting Sales as its new interior products representative for its northern New Jersey market.
RECOMMENDED READING
The Wall Street Journal recently announced the top interior design trends of 2020, after compiling data from Houzz, Decorilla and The Real Houses of IG. The verdict? It's all in the details. With the extra time afforded by the pandemic, homeowners have spent more time researching and thinking about their homes, gravitating toward colorful kitchens, dedicated home offices, and versatile, well-lit spaces.
In Dezeen this week, London-based designer Ying Chang gets inventive with paper—she has released a new line of home furnishings made entirely out of layered sheets of paper, strengthened by an adhesive mixture. So far, the series includes stools, wall shelves, waterproof vases, and stools.
Designers know that homes have the power to tell stories—in The New York Times this week, a profile of Afro-Brazilian sculptor Sonia Gomes explores the storytelling potential of fabric, diving into her billowy textile creations that feature resurrected secondhand items.
CUE THE APPLAUSE
The Interior Design Society recently named the winners of its first virtual Swatched competition, a timed challenge where participants create a unique design from the ground up. This year, first prize was awarded to Theresa Gresham of Theresa G. Design; Jennifer Collins of Inviting Interiors won second place; Coralee Angell-Monaghan came in third; and Tonya Huffman was this year's student winner.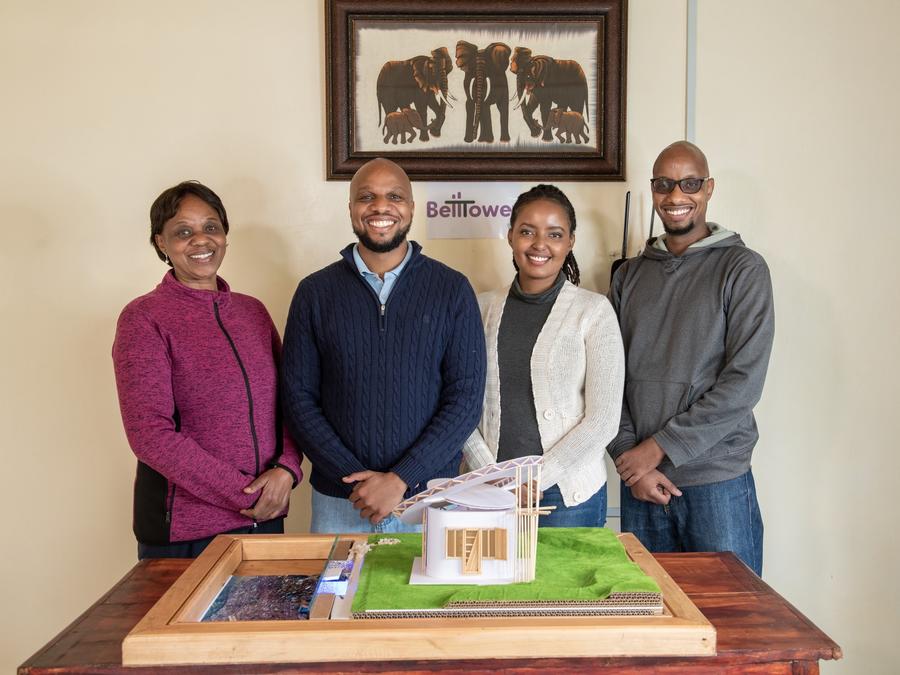 Courtesy of Lexus Design Awards
The 2020 edition of the Lexus Design Award has named its winning project: Open Source Communities by Kenya–based design collective BellTower, the first winning project from Africa since the LDA began in 2013.
The Society of British and International Interior Design has announced the finalists of this year's expanded edition of the SBID Awards, and the newly launched SBID Product Design Awards. The organization received entries from 49 countries, resulting in the most globally represented slate of finalists to date. The public is now invited to vote in 17 different categories to decide on the winning projects—to see the finalists and cast your vote, click here.
Fulton, Maryland–based home remodeling company Window Nation, which recently celebrated its millionth window installation, has been named to the annual Inc. 5000 list of the fastest-growing privately held companies for the fourth time.
IN MEMORIAM
Publishing veteran, writer and speaker Julia Evans Reed passed away last week at age 59 after battling cancer. Reed spent several years as an editor at Vogue and Garden & Gun, having contributed to The New York Times, The Wall Street Journal, Elle Decor and more. She will be remembered for her rich and prolific writing. "Whether her subject was Scotch whiskey, the opossum, or the mad politics, mournful music, and out-of-the-way cafes and bars of the South, Julia unerringly found the universal in the particular," wrote author Jon Meacham in a stunning tribute for Garden & Gun. "In a way, she was a foreign correspondent in her own land, filing dispatches about the sacred and the profane—and revealing, often subtly, the porous border between the two."
Homepage image: A finalist from the Property Development, Asia Pacific category of the SBID Awards | BlueMoon Design, courtesy of SBID Awards