Spring is on the way, and while the world awaits warmer days, the design calendar is bursting with events. Now's the time to mark your schedule so you don't miss any of these trade shows, art happenings, parties or panels. Want more? Click here to view our full list of happenings.
INDUSTRY EVENTS
Design Influencers Conference
San Francisco, CA
March 1–3
The Design Influencers Conference focuses its programming on interior design influencers and designers using web and social media platforms to build their businesses and brands. Nate Berkus, Alexa Hampton and Miranda Kerr are the keynote speakers; additional programming features professionals from other industries—Ashley Schroeder, who developed the first-ever influencer strategy at Pinterest; Taylor Loren, head of content marketing at Instagram marketing platform Later; and Mae Karwowski, founder and CEO of Obviously, the leading influencer marketing agency for Fortune 500 companies. For more info, click here.
The Design Social Pop-Up
Charlotte, NC
March 11
Traveling trade show the Design Social Pop-Up comes to North Carolina with a curated selection of brands and the goal of connecting designers with new resources and independent makers. Taking place at the historic Duke Mansion in Charlotte, the day's program will include two speaker panels: The first, hosted by BOH's own editor in chief, Kaitlin Petersen, will ask four textile designers how they've adapted to the digital age; the second, hosted by Veranda editor in chief Steele Marcoux, will feature three lauded makers talking about their careers. For more info, click here.
Westweek
Los Angeles, CA
March 18–19
At the Pacific Design Center, this year's Westweek theme will be "2020 VISION: Design in Transformation." The event's programming takes a look at how a rapidly changing world is affecting business, how culture and lifestyle are shifting in the architectural and design category, and how the trade is thriving amidst these changes. For more info, click here.
Chicago Flower & Garden Show
Chicago, IL
March 18–22
It may still be cold in the Windy City, but with spring around the corner, optimism—and fresh blooms—are in the air. At Navy Pier, this year's Chicago Flower & Garden Show will be centered around the theme "20/20: A Focus on Flowers," featuring gardens that showcase the profound role that flowers and plants play in day-to-day life. Twenty-one full-size gardens are open for walkthroughs, along with seminars, workshops and an event marketplace. For more info, click here.
Texas Design Week
Houston, TX
March 23–30
Each spring, Texas Design Week heads to Houston for a week of art and design talks by noted interior designers, architects, artists and product designers. The week is chock-full of programming, including book signings, pop-up shops, salon talks and cocktail events. For more info, click here.
TRADE SHOWS
Architectural Digest Design Show
New York, NY
June 25–28
The Architectural Digest Design Show takes to Pier 94 on New York's west side. In its 19th year, the show offers visitors a selection of 400 brands, creatively arranged in vignettes. The first day will be open exclusively to members of the trade and VIPs. For more info, click here.
The International Window Coverings Expo
Charlotte, NC
POSTPONED
The International Window Coverings Expo is the only trade show and conference targeted to window covering professionals in North America. Each year, the event draws thousands of U.S. and international professionals—interior designers, workrooms, manufacturers, retailers and installers—to offer the newest in window coverings and treatments. This year, workshops will feature such names as LuAnn Nigara, Jana Platina-Phipps and Melissa Galt. For more info, click here.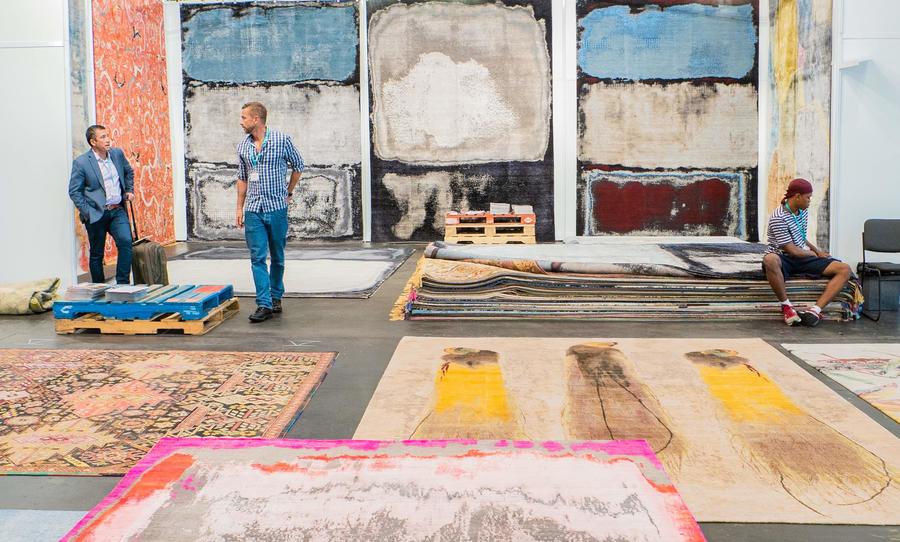 The Rug Show
Los Angeles, CA
March 27–29
The Rug Show returns to the Los Angeles Convention Center with an international list of rug producers, importers and wholesalers. This year's fair will also include a party to celebrate the life and work of former show director Ramin Mobayen, who passed away in January. For more info, click here.
ART & ANTIQUES
Spring/Break Art Show
New York, NY
March 3–9
During the Armory Arts Week, the aim of the Spring/Break Art Show is to showcase exhibitions in unexpected and historic New York City spaces, challenging the established traditions of the week-long event. For more info, click here.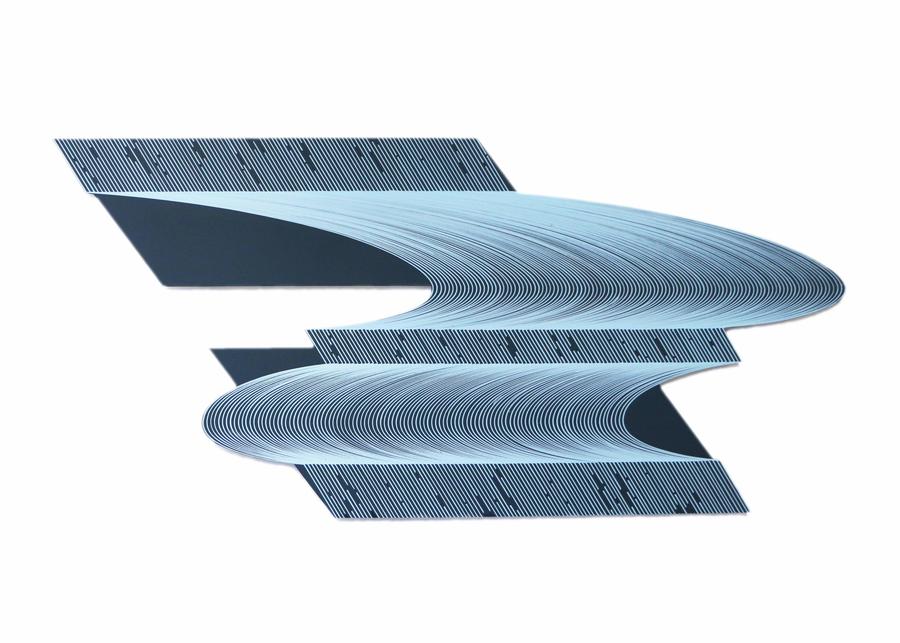 Courtesy of Galerie Wegner, Zürich
Volta
New York, NY
March 4–8
Volta's annual showcase of emerging and mid-career artists returns this year under new ownership and new direction: The event management company Ramsay Fairs is now overseeing operations, guided by 2020 fair director Kamiar Maleki. A group of 53 galleries from 35 cities will take to Metropolitan West, where visitors can view a mix of solo projects and curated presentations—artist highlights include Iranian painters and performance artists the Safarani Sisters, Ghanaian sculptor Yaw Owusu and Welsh painter Emma Bennett. For more info, click here.
The Armory Show
New York, NY
March 5–8
New York's premier contemporary and modern art fair returns this year under the curatorial leadership of Nora Burnett Abrams, the Mark G. Falcone director at the Museum of Contemporary Art Denver; José Carlos Diaz, chief curator at the Andy Warhol Museum in Pittsburgh; and the Los Angeles Institute of Contemporary Art executive director Anne Ellegood and curator Jamillah James. The expanded program will further integrate modern and contemporary artwork, adding a third exhibitor section called Perspectives (in lieu of the Insights section), in which historical material will be viewed through a contemporary lens. For more info, click here.
Art on Paper New York
New York, NY
March 5–8
Located at Pier 36, the Art on Paper fair will feature top talent from 100 galleries in modern and contemporary paper-based art. The medium-driven focus has shaped the event, now in its sixth year, into a unique stage for surprising paper moments. For more info, click here.
Charleston Antiques Show
Charleston, SC
March 5–8
From the Antiques Council comes the 17th-annual Charleston Antiques Show, centered on antique paintings, jewelry, furniture, rugs, decorative objects and silver. For three days, more than two dozen fine arts and antiques dealers from around the world will congregate at the Gaillard Center in downtown Charleston. For more info, click here.
Independent Art Fair
New York, NY
March 5–8
Since 2010, Independent Art Fair has aimed to inspire contemporary art audiences through a strongly curated show. This year at Spring Studios in Tribeca, Object & Thing will put on a special presentation that unites works in a single installation, rather than grouping by gallery—a change that speaks to both fairs' shared interest in creating innovative and inspiring experiences for visitors and creators. For more info, click here.
New York International Antiquarian Book Fair
New York, NY
March 5–8
For the bibliophiles out there, the Antiquarian Book Fair is an absolute must. This year, the show returns to the Park Avenue Armory for its 60th anniversary edition—more than 200 exhibitors will present everything from rare books and illuminated manuscripts to illustrations and print ephemera. For more info, click here.
TEFAF Maastricht
Maastricht, The Netherlands
March 7–15
One of the premier international art fairs, TEFAF Maastricht this year welcomes 25 new exhibitors to its roster of 280. Private collectors, museum curators, patrons and professionals alike can feast their eyes on a selection of fine art, antiques and design from around the world. For more info, click here.
Asia Week New York
New York, NY
March 12–19
Over the last decade, Asia Week New York has brought the wonders of the Far East to Manhattan for Asian art aficionados. This year, 38 gallery exhibitions will open to the public, showcasing the finest in Asian textiles, ceramics, furniture, sculpture and more. A comprehensive series of gallery talks will be given by experts in the field. For more info, click here.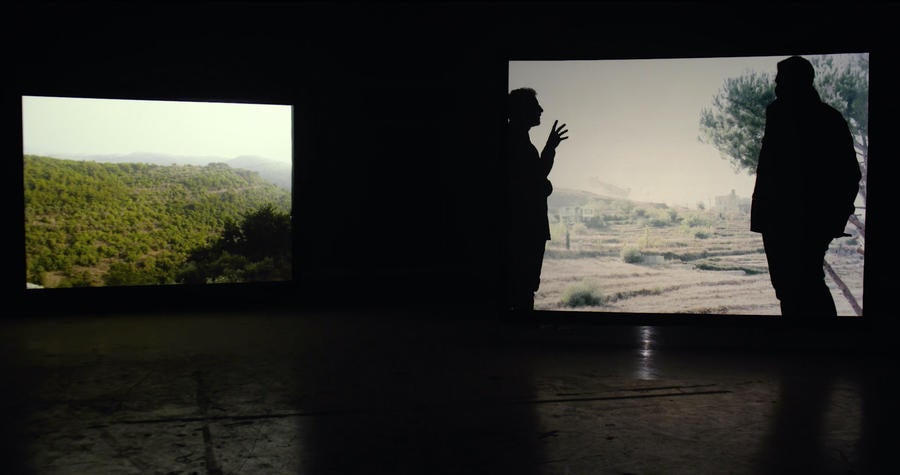 Courtesy of Lawrence Abu Hamdan
Biennale of Sydney
Sydney, Australia
March 14–June 8
The third-oldest biennial in the world (after Venice and São Paulo) announced its program highlights for its 22nd edition, which will see six venues throughout the city hosting a diverse showing of artwork, contemporary installations, videos and performances. More than 100 international artists have been selected under the creative direction of renowned Indigenous Australian artist Brook Andrew. For more info, click here.
Affordable Art Fair
New York, NY
March 25–29
The spring edition of the Affordable Art Fair boasts over 70 international exhibitors that will take to the Metropolitan Pavilion in Chelsea, all showing works for $100 to $10,000—with more than half under $5,000. A standout element is the Lunch Time Talks series, where conversations explore the intersections of art, design and architecture for interior designers, architects and other creatives. For more info, click here.
Homepage image: Paul Villinski, 'Wave' (2017) | Courtesy of Volta