This weekend, hardcore bibliophiles will swarm the Park Avenue Armory for the 59th-annual Antiquarian Book Fair—the premier U.S. event for rare books and ephemera will draw more than 200 sellers and thousands of book nerds looking for a fix. Though it's not generally the biggest event on most designers' radars, the fair has plenty to offer: Attendees will find ancient passementerie sample books, intriguing maps, gorgeous vintage floral studies and sketches for 18th-century tapestries. (Not to mention the occasional bookish celeb spotting—keep an eye out for regular attendee Steve Martin.)
Designers who look into the past often find something for the future. Kravet chief creative director Scott Kravet, a well-known collector of historical design ephemera, notes the importance of the firm's archive for his designers' practice: "We have over 65,000 references," he tells Business of Home. "[Our designers] are inspired by these and incorporate them into future collections."
In advance of the fair, we spoke with exhibitors on five design-friendly pieces they're offering for sale.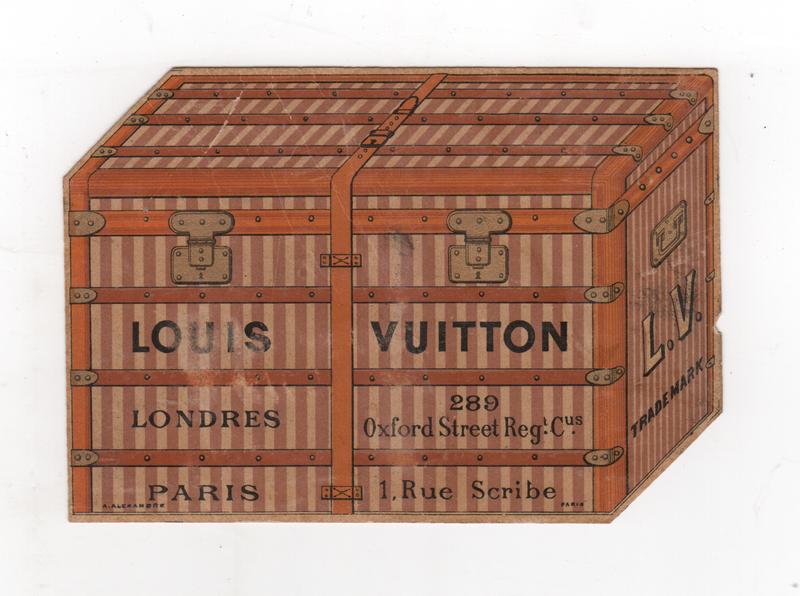 Courtesy of the NY Antiquarian Book Fair
Louis Vuitton Trade Card
In its early days, Louis Vuitton was less known for style and more for technical innovations—lightweight, waterproof, stackable traveling cases were a novelty in the 19th century. However, much like the Vuitton of today, back then the company's work was often copied for cheap knockoffs. Bookseller Brian Cassidy says the striping demonstrated on this "trade card" (the equivalent of a business card) was an early attempt to make Vuitton's product visually distinct and difficult to copy, an effort that led to the company's iconic Damier pattern in 1888.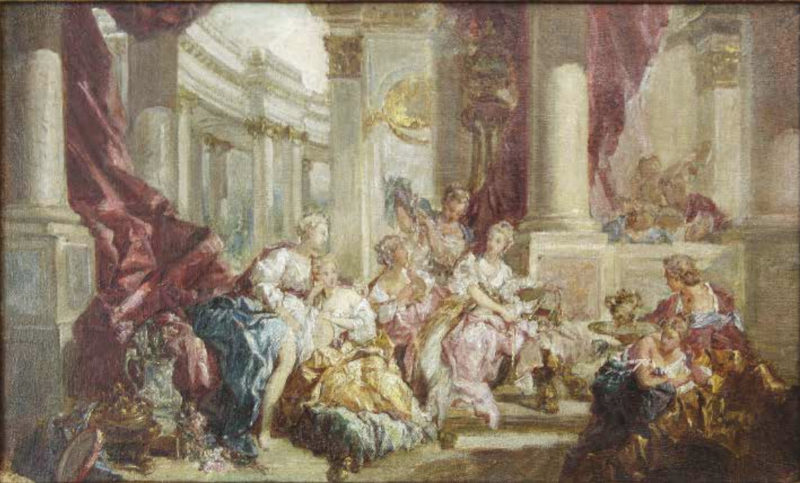 Courtesy of the NY Antiquarian Book Fair

Study for Boucher Tapestry
Made at Beauvais
Rococo artist François Boucher is probably best known as a painter, but in his lifetime, his tapestries were much coveted. This oil study was the basis for one panel in a set of five depicting the story of Psyche. Manufactured by the iconic Beauvais factory, there were only six complete sets ever manufactured, mostly for royal families throughout Europe. Bookseller Steffen Völkel notes that the study is fairly close to the final tapestry, with only a few differences in color—indicating it was likely a final draft. "It's very common that the actual tapestry is rather different than the drafts," he says. "Oftentimes the patron would see a design and change something, saying 'I don't like this color, I don't like that.'" Sound familiar?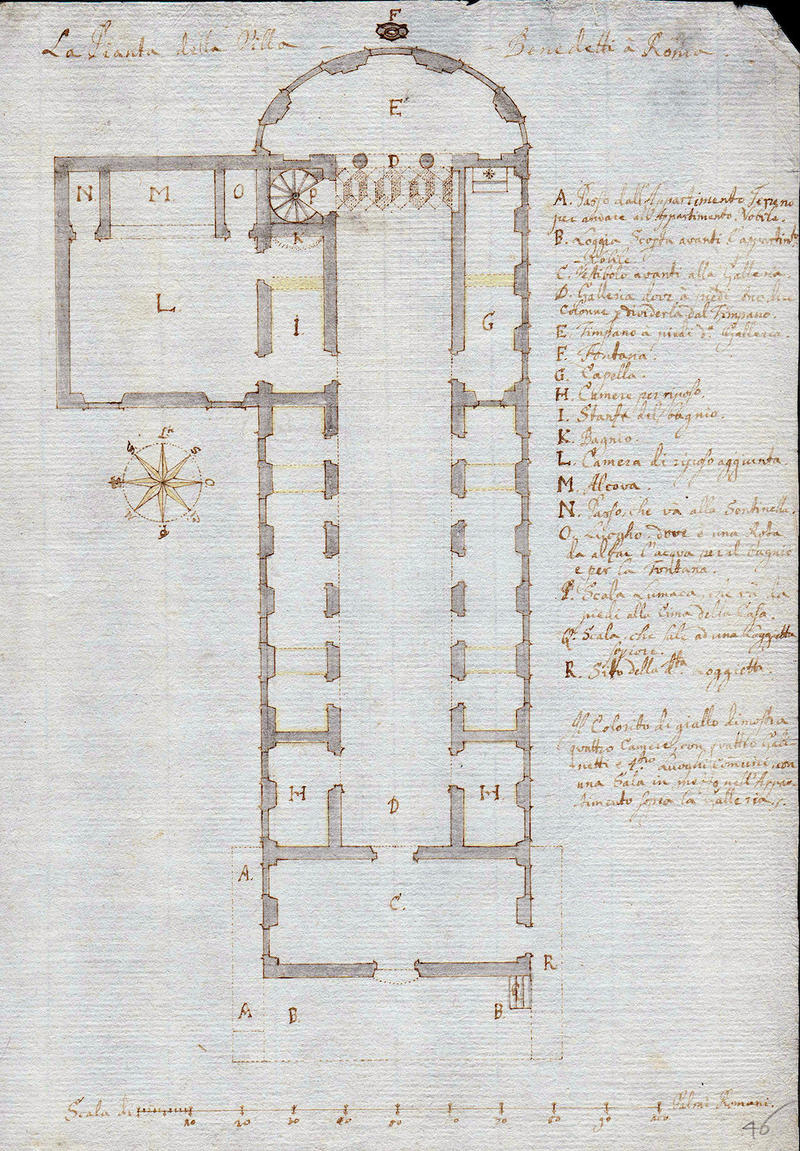 Courtesy of the NY Antiquarian Book Fair
Design for the Villa Benedetti
Plautilla Bricci is the first recognized female architect in history, and the Villa Benedetti in Rome is her most famous work. Designed as a residence for the 17th-century art agent Elpidio Benedetti (he commissioned art for Louis XIV, among others), the building was intended to be a gallery-like showcase for his stock in trade. This sketch is notable for the hand of another artist—baroque sculptor Gian Lorenzo Bernini, who contributed to the design of the final plans. Ironic and perhaps not surprising that the most famous building by the world's first female architect had some heavy-handed intrusion from a male colleague.
Zebra Biscuit Wrapper Designed by
Aleksandr Rodchenko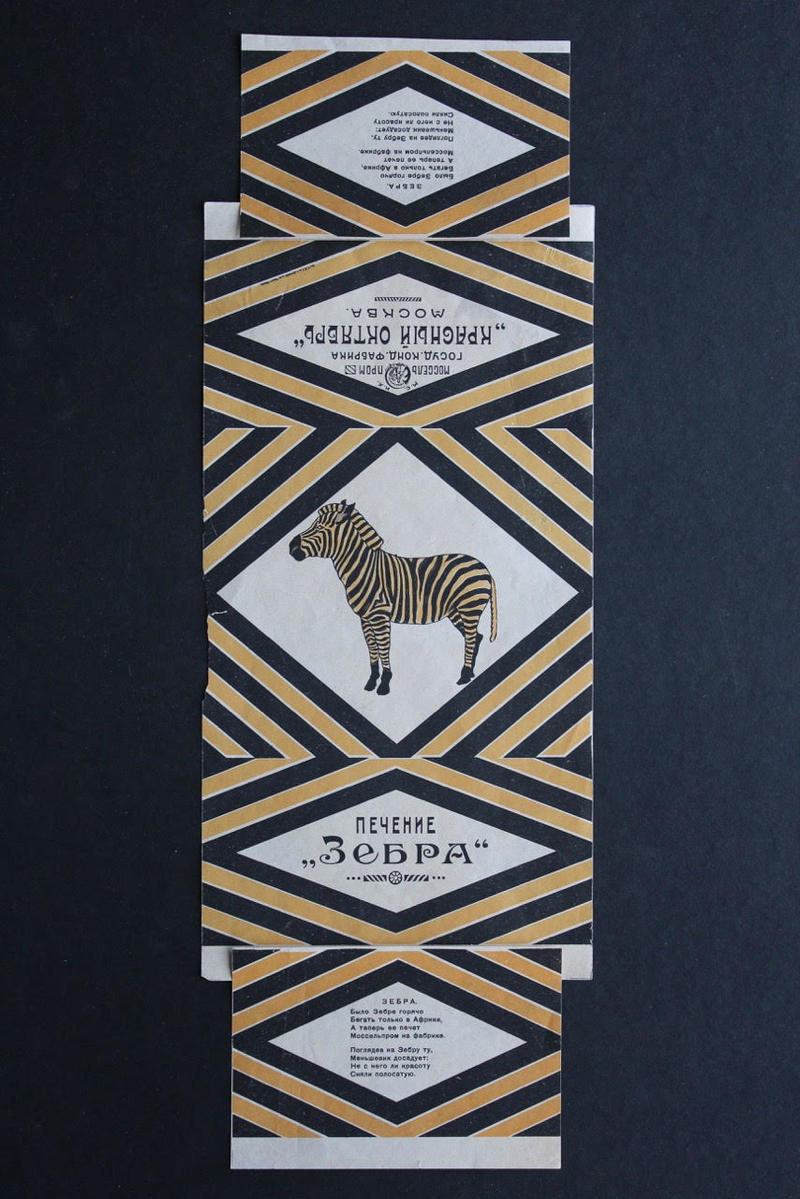 Courtesy of the NY Antiquarian Book Fair
Rodchenko was the iconic graphic designer of Russia's revolutionary period. His striking work defined the visual language of the era, and left an enduring mark on art to come—Barbara Kruger and Shepard Fairey both cite him as an influence. Though he's remembered as a fine artist, in the 1920s Rodchenko collaborated with Russian poet Vladimir Mayakovsky on packaging and posters for state-produced products—perhaps the world's first communist ad agency. Rodchenko's biscuit packaging taps into the grand tradition of high-meets-low, unintentionally presaging everything from Missoni's Disaronno bottles to Kelly Wearstler's chocolate bar wrappers. The seller, book dealer Howard Garfinkel, says Rodchenko's work holds a strong draw for young design aficionados. "I often get students who come to the booth asking to take pictures," he says. "They know what this stuff is, but they're never seen it in person."
The Blue Map of the World by Huang Qianren
This stunning map is both a political statement and an artistic marvel. Originally produced in the late 18th century, it shows China at the height of the Qing empire. The kingdom itself is lovingly rendered in detail, whereas surrounding countries are depicted as intentionally vague—a symbol of how the royal family perceived the geopolitical order at the time. Historical value aside, the map—presented by Daniel Crouch Rare Books—is a triumph of artistic cartography.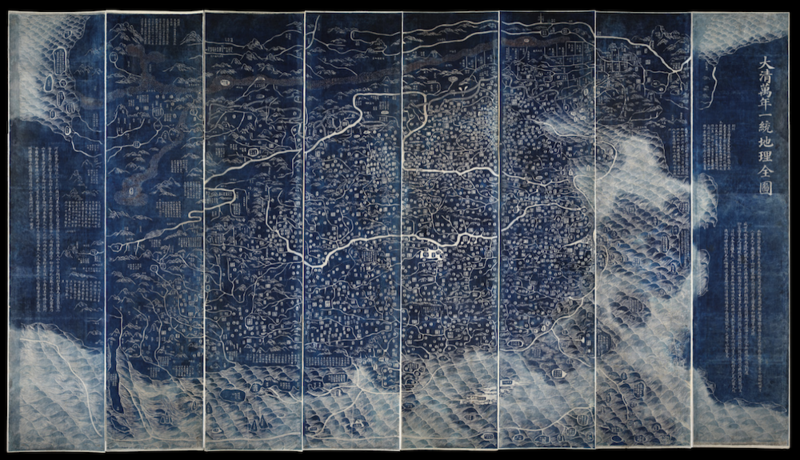 Courtesy of the NY Antiquarian Book Fair
The New York Antiquarian Book Fair will be held at the Park Avenue Armory (43 Park Ave.) Thursday, March 7, through Sunday, March 10. Daily admission is $25, $10 for students. Advance tickets can be purchased here.