Design Within Reach CEO John Edelman and president John McPhee have got millennials on their minds. There are 80 million of them in the U.S., and they spend approximately $600 billion a year, according to one study. Yet while the demographic may be the apple of most retailers' eyes, DWR actually got its start catering to an under-catered-to market: In 1998, founder Rob Forbes sought out the work of Le Corbusier, Charles and Ray Eames and Eero Saarinen et al., to decorate his London apartment. He found that such pieces were, as his brand now points out, "out of reach" for those who willing to wait or those who, worse still, didn't know where to look. So DWR set out to make high-end design accessible to the masses.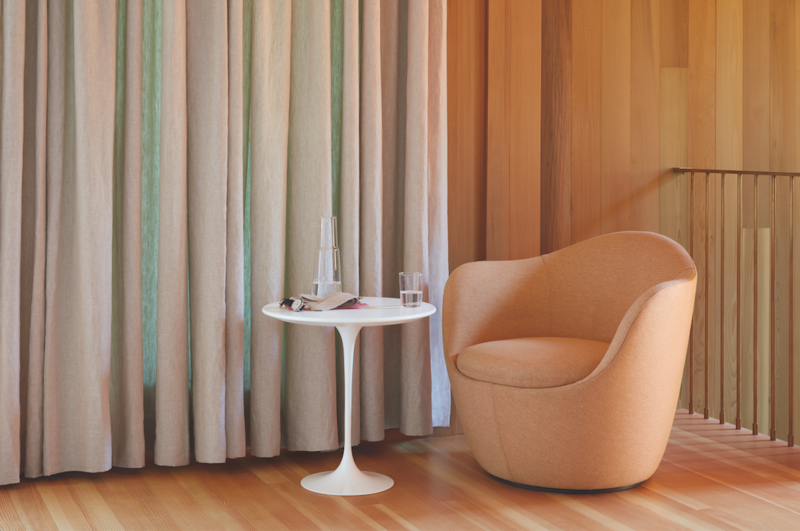 The Connecticut-based retailer is known for modernist design: from the 1006 Navy Chair (the creation of which involves a 77-step process) and the quintessential Knoll Womb Chair to the newly added Language Rug, designed by Stephanie Goto for Now Carpets.
Recently, however, DWR's consumer, its model, and some of its product are undergoing a subtle shift. "It's not so much that our intended customer has changed but rather that our product assortment has evolved and new customers are discovering how much DWR has to offer," Edelman tells BOH. "We are able to help a retail customer who may be looking to outfit various areas of their home and simultaneously embrace trade clients working on multiple projects and looking for options to customized product and new things they've never seen before."
DWR's Fall 2018 lookbook—where product like the 60th-anniversary Egg Chair ($16,531) and Footstool ($3,674) from Arne Jacobsen for Fritz Hansen sits alongside decor from colorful Danish brand HAY—is proof of the changing winds.

Today's customer is savvy. They're early adopters. They want to know more, more about the designer, the product details and the manufacturing story
."
—John McPhee
"When the company was founded in 1998, it disrupted the traditional channel that architects' and interior designers' used for purchasing modern design classics from manufacturers like Herman Miller and Knoll, because we had them in stock and ready to ship, something no one else was able to do. In doing so, DWR made these products more readily available to both members of the trade as well as the residential consumer," says Edelman.
In the 20 years since, DWR has forged partnerships with midcentury modernist makers and designers near and far, though the influence is heavily Scandi. "Since then, we have invested in product development and have incubated and introduced the world to emerging talent from around the globe, becoming more than a home for midcentury modern design."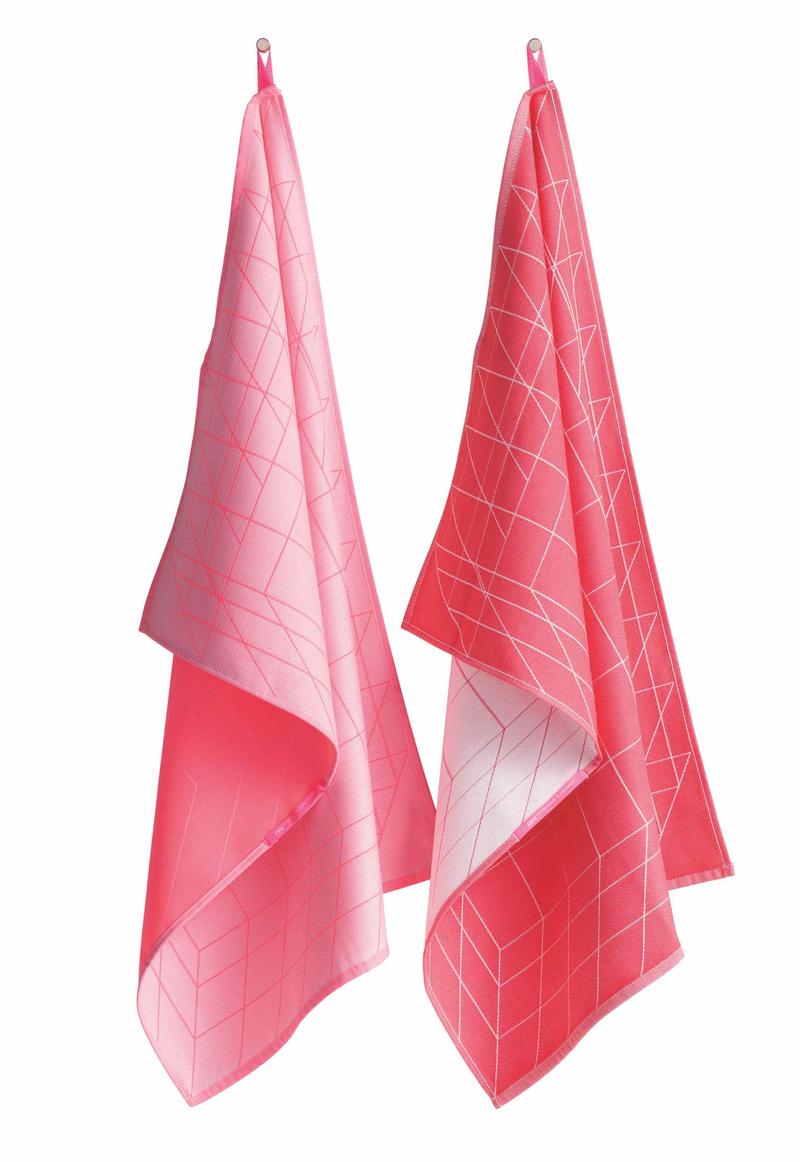 The current customer, they say, is a clever one. "Today's customer is savvy. They're early adopters. They want to know more, more about the designer, the product details and the manufacturing story. They receive our catalog and smile. They read it like a magazine, so they know the designers and stories behind the products. They discover new products on social media and look for inspiration for their home. These customers will continue to be core clientele, and ideally we will reach a new audience of consumers who are looking to understand the value of creating a home surrounded by things they will love forever," McPhee says.
HAY, Story Bookcase, Folk Ladder Shelving, String Shelving System and Lina Swivel are some of the brands cited as being integral to the bid to appeal to the millennial client. They are trying to reach the design lover—potentially a younger customer—who is on a more limited budget with a simple, but multi-pronged approach.
Part of the strategy is helping to grow HAY's presence in the North American market. The Danish design collective was founded by Mette and Rolf Hay 16 years ago, and forms collaborations with designers like Ronan and Erwan Bouroullec, Scholten & Baijings, Hee Welling and others. McPhee calls it "one of Europe's fastest-growing makers of authored furniture and everyday objects available at a very accessible price point." HAY's comparably low priced products may serve as a gateway drug to the high-end brands DWR has long been known for. "A younger design lover with a fixed budget may not be looking to outfit their entire apartment, but we believe they're looking to purchase something with lasting value, not merely a placeholder piece that they'll have to replace in a few years," explains McPhee.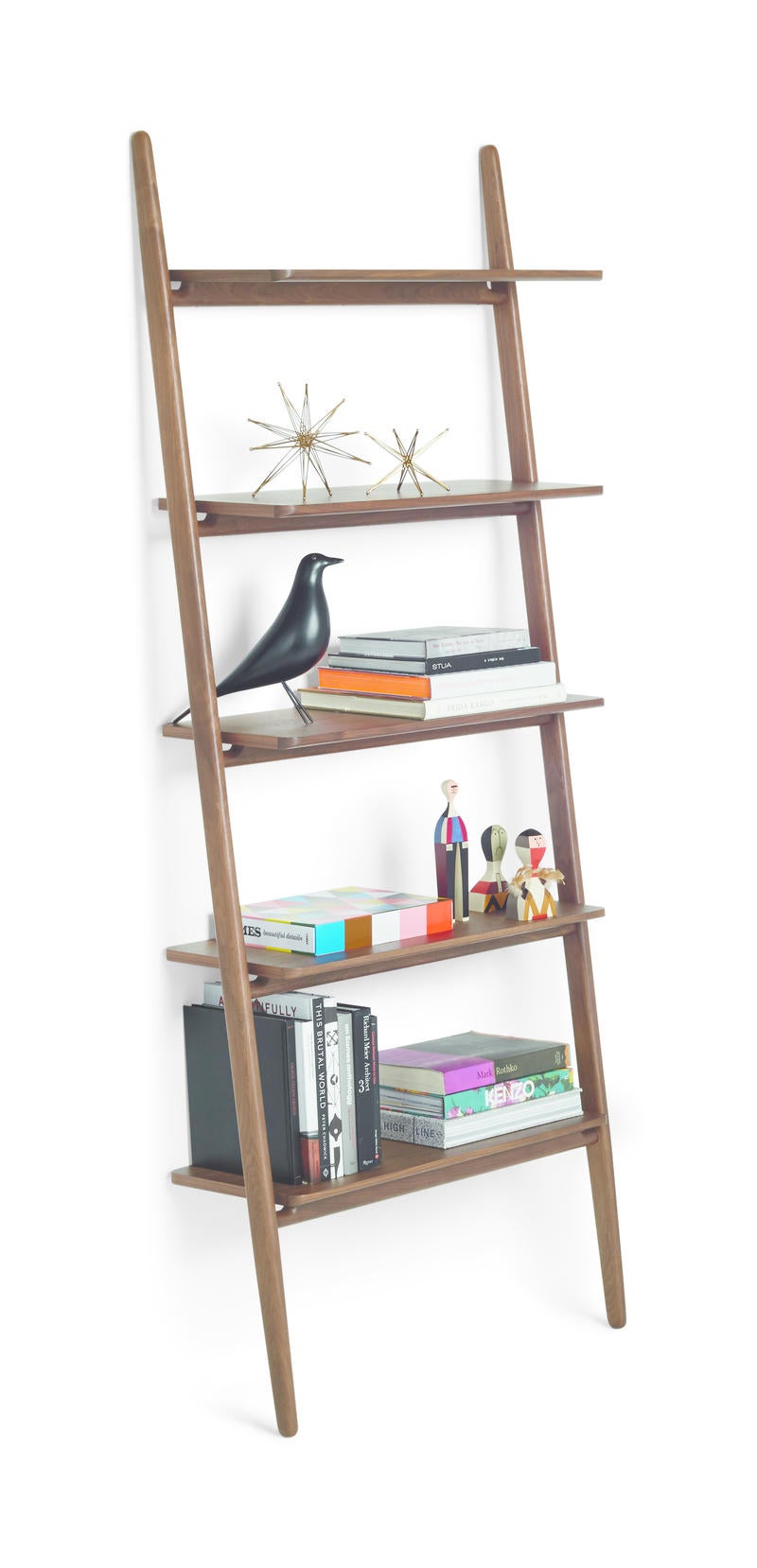 DWR has been investing in its development of products, like HAY's, in the U.S. market that with "rising design talent," such as Afteroom, with its Story Bookcase, and Norm Architects, with its Folk Ladder Shelving, in addition to reinvigorating "tried-and-true products," McPhee says, such as the String Shelving System.
Adding services, beyond developing product, is another key measure in addressing a younger, design-conscious crowd—a crowd that is supremely cognizant of the value of their own time, and educated on digital design-in-a-box. DWR offers free design services ("to help clients figure out how to put it all together in a way that represents them best"), with a selection of features that include design consultations, in-home measuring and three-dimensional renderings of rooms, all designed so that millennials (or the design-young at heart) can, as Edelman says, "visualize that new lounge chair in their living room—or redo the entire space for their new lounge chair."
HAY's product will debut on DWR later this month.