As the world finds its footing in this phase of the pandemic, interior design projects continue to progress—including in the homes of celebrities. In Manhattan, Gigi Hadid lifted the lid on her circus-hued apartment, including a kitchen decked out in pasta-themed details. Meanwhile, over on Pennsylvania Avenue, the White House Rose Gardens are getting revamped. Amid the onslaught of news, stay in the know with our weekly news digest, including business headlines, launches and events, recommended reading, and more.
BUSINESS NEWS
Last week, The New York Times reported on the complaints of a toxic culture led by Troy Young, who resigned from his position as president of Hearst Magazines—the publisher of industry titles including Elle Decor, House Beautiful and Veranda—a day after the article appeared. Hearst employees told the Times about Young's alleged misconduct, remarking on the tokenism, discrimination, and inappropriate sexual remarks that punctuated his tenure at the company. On July 24, it was announced that Hearst's chief financial officer, Debi Chirichella, will serve as the magazine group's interim president until a long-term replacement is found.
On the heels of Hearst's scandal, O, The Oprah Magazine will cease printing after 20 years of monthly circulation. The title, produced in a partnership between Oprah Winfrey and Hearst, will print its final issue in December, and it will live on at Hearst as a digitally focused brand, according to AP. In tandem with this news, Winfrey has announced a new partnership with Apple TV for The Oprah Conversation, which debuts July 30 with an episode on racial justice.
Sundar Pichai, CEO of Google's parent company, Alphabet, informed employees on July 27 that they would not be expected back in the office until June 30, 2021, in order to give them the ability to better plan for the future, reports the Times. Sharing in the ubiquitous uncertainty imposed by the virus, other tech companies, including Facebook, have made similar long-term arrangements for their workforces.
The U.S. Green Building Council has released two new credits as part of its LEED for Cities and Communities rating system. The Safety First certifications are designed to help local governments and development authorities better prepare for and respond to future pandemic events by outlining strategies for risk assessment and training, as well as metrics to evaluate equity in sustainability efforts.
LAUNCHES, COLLABORATIONS & PARTNERSHIPS
Atlanta Market, scheduled to run from August 13 to 18 at AmericasMart, has launched new virtual tools to aid online product discovery and buying for those who will be attending the event remotely. In the wake of International Market Centers (IMC)'s decision to restrict market participation to showroom-based brands in order to mitigate the potential spread of the coronavirus, the in-person/online hybrid model aims to offer a robust experience for both buyers and brands.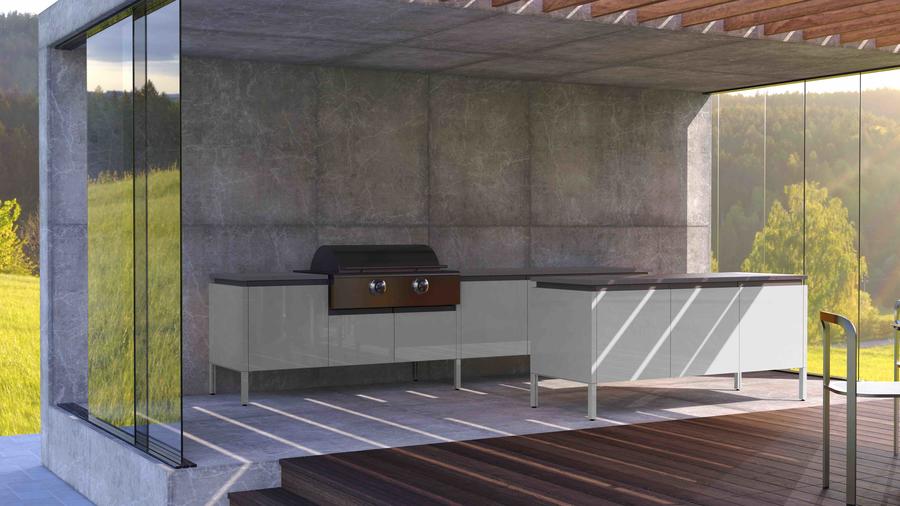 Courtesy of Brown Jordan Outdoor Kitchens
Phoenix-based Argentinian designer and architect Daniel Germani has launched Elements by Tecno, a new collaborative line of outdoor kitchens with Connecticut-based brand Brown Jordan Outdoor Kitchens. Over the past year, the made to order collection has been re-engineered, now offering its stainless steel modules in a variety of colors.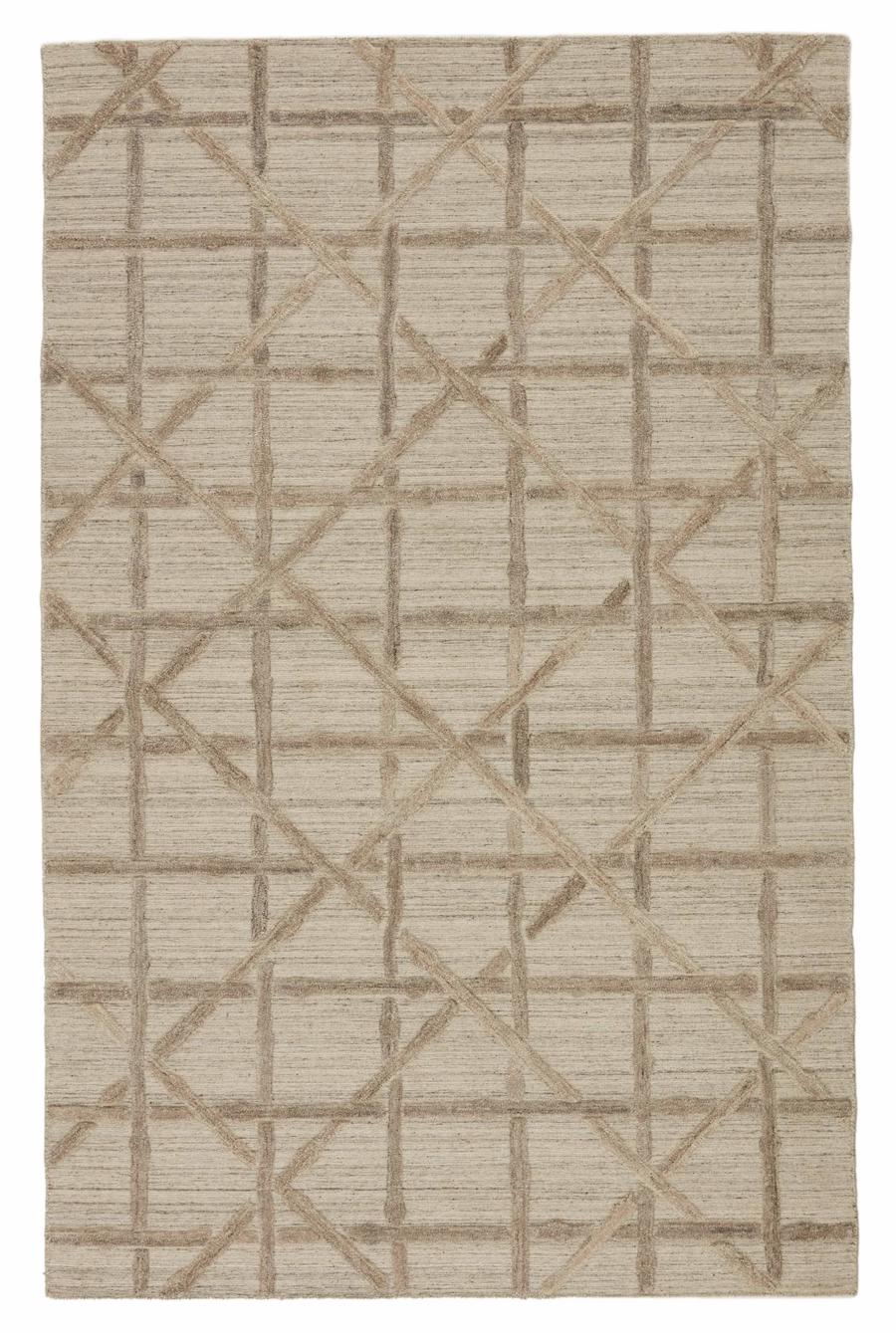 Courtesy of Jaipur Living
Atlanta-based textile brand Jaipur Living has launched three new collections in partnership with California designer Barclay Butera: Brentwood, Malibu, and Newport, named for the Golden State neighborhoods that inspired them.
CALENDAR UPDATES
The London-based Selvedge World Fair, which celebrates textiles and makers, has announced that it will carry on in a virtual format this year's event, which will take place September 3 to 5. Celebrating makers from over 60 countries, in addition to the fair's usual programming, this year's edition will feature nearly a dozen interactive workshops with international experts.
Though the London Design Biennale and the London Design Fair are canceled this year, the London Design Festival will go on as the Virtual Design Destination, from September 12 to 20. Hosted by digital gallery and e-commerce platform Adorno, the site will serve as an online venue for designers to discover the festival's curated collections. The London Design Festival combines the efforts of 26 international curators; in its virtual format, Adorno will present the 14 country pavilions online, launching two collections per day over the course of the event's duration.
Boutique Design New York (BDNY), the trade fair for the boutique and lifestyle hospitality sectors, has been canceled. The organizers of the event, which was scheduled to run November 8 to 9 at the Javits Center, made the decision after closely monitoring the development of the coronavirus pandemic.
SHOWROOM REPRESENTATION
Canadian carpet and fabric showroom Y&Co is now representing French rug company Atelier Février and Toronto textile designer Virginia Johnson. Founded by French fashion designer Florian Pretet and South Asian entrepreneur Lisa Mukhia Pretet, Atelier Février's one-of-a-kind rugs are hand-knotted in Nepal. Johnson's painterly wallpapers feature garden-inspired patterns and romantic floral motifs.
RECOMMENDED READING
The Bay Area housing market has seen growing tensions in the past few years, as the employees from major tech companies drive the cost of living higher, pushing many San Franciscans to the city's periphery (and for some, to homelessness). These Silicon Valley behemoths, however, are making moves to rectify the situation: New investments from Google and Apple are offering a look at how these companies plan to help ease the shortage of affordable housing on the West Coast, starting with the development of low-cost modular housing, writes The Wall Street Journal.
The labyrinthian bookshelves of Shanghai-based designer and architect Li Xiang are a bibliophile's wonderland—acrobatic stacks of spines turn these bookstores into works of art. To read more about Xiang's process, Surface magazine spoke with her about why nostalgia inspires her and how she "creates contradiction."
CUE THE APPLAUSE
The Be Original Americas Worldwide Student Fellowship, modified to an online format this year, was able to extend the program's influence beyond its usual scope. Typically, the fellowship grants two students the chance to visit multiple design firms over the course of five weeks. In lieu of the in-person fellowship, the organization reached an international virtual audience of over 3,400 students, offering live webinars from 26 design companies, makers and creators. "Knowledge and experiences are made to share. It has been a privilege and honor to have been part of this first worldwide virtual fellowship," said Marcel Wanders Studio creative director Gabriele Chiave.
Halio smart-tinting glass, the flagship product from California glass company Kinestral Technologies, has been awarded the Top Product of the Year Award from Environment + Energy Leader Awards. The technology enables glass to tint automatically or on command, and can reach its darkest shade in three minutes, maximizing natural light while reducing excessive heat and glare.
The American Home Furnishings Alliance has awarded $49,000 in grants for 2020 to support furniture industry training. Grants went to four North Carolina institutions: the Alexander Furniture Academy, the Catawba Valley Furniture Academy, Appalachian State University, and Caldwell Community College & Technical Institute's Furniture Technology Institute.
The American Home Furnishings Hall of Fame has been awarded a Telly Award for a video about Jim "Mack" McIngvale of Gallery Furniture. The national honor recognizes excellence in video and television across all screens, and the Hall of Fame's video won a silver award in the Non-Broadcast/General-Not-for-Profit category.
CALL FOR ENTRIES
The International Society of Furniture Designers has extended the deadline for its Pinnacle Awards to August 9. This year's winners will be announced at the annual celebration on October 19. To submit an entry, click here.
Homepage image: A vignette from Adorno's Virtual Design Destination | Courtesy of Adorno