It's Tuesday, the best day of the week—at least, for the BOH news desk. In our weekly digest, find a roundup of need-to-know (and nice-to-know) news.
BUSINESS NEWS
In Plainville, Kansas, Chris and Kelli Hansen announced their purchase and reopening of Palmer Hargrave Lighting, a luxury lighting company formerly owned by local businessman (and Dessin Fournir founder) Chuck Comeau. The two were both longtime employees of Dessin Fournir, which declared bankruptcy back in April. They have hired back two other former employees—production manager Don Wessel and craftsman Justin Klein—and have already started to resume operations. "We've had a lot of encouragement prior to us doing the acquisition. From what we've heard in the industry, it's definitely been missed and they're excited that it's coming back," Kelli Hansen told The Hays Daily News.
Yesterday, the U.S. House of Representatives passed the Safer Occupancy Furniture Flammability Act. Backed by the American Home Furnishings Alliance, SOFFA essentially duplicates California Technical Bulletin 117-2013, a flammability performance standard for upholstered furniture. Should the law pass a full Senate vote (and escape a potential veto), it will institute a federal flammability standard for residential upholstered furniture.
In other regulation news, the International Maritime Organization has set requirements to reduce sulfur emissions. They go into effect on January 1, and furniture shippers should prepare for higher costs and impacts, reported Furniture Today. The global shipping fleet needs to switch from 3.5 percent sulfur fuel content to pricier fuel that's 0.5 percent sulfur content.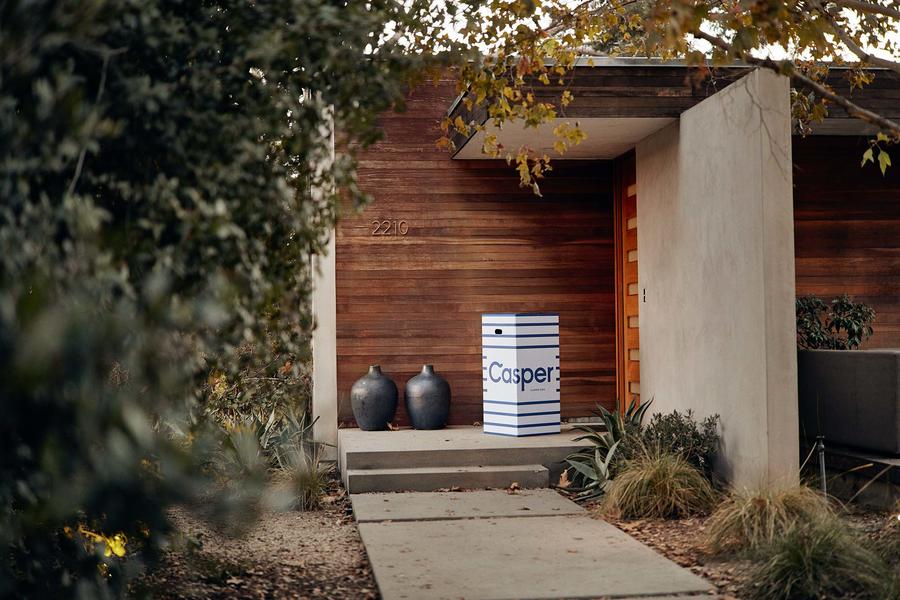 Online mattress retailer Casper has laid off 30 employees, reported Bloomberg. The reorganization is part the brand's development toward becoming multichannel. The staff cuts are a big change from what has mostly been growth, but as the company prepares to go public, it has to make a few changes.
Skyline Furniture is shifting much of its production from China to Poland. The move is partly a reaction to the ongoing tariff escalations, and partly a way to capitalize on a burgeoning market for online furniture sales in Europe.
Yesterday, the United Nations Office for Partnerships, Messe Frankfurt Texpertise Network and Conscious Fashion Campaign met at the U.N. headquarters to announce the Sustainable Development Goals initiative, a global collaboration that seeks to address the issues of climate change, environmental protection and fair working conditions through advocacy, education and engagement of fashion industry leaders.
Art.com relaunched last Thursday with a revamped site, complimentary design advice, free shipping and returns, and other new features. Users can also still upload their own images to be printed and framed.
OPENINGS, AUCTIONS AND EVENTS
Houston-based designer Paloma Contreras is the honorary chair of the 2020 Lake Forest Showhouse & Gardens in Illinois, which runs from April 25 to May 17 next year. Proceeds will benefit the Angel Harvey Family Health Center of the Infant Welfare Society of Chicago.
RECOMMENDED READING
The Cut covered how New York architect Elizabeth Roberts "gets it done." What does a typical morning look like for the architect behind Maggie Gyllenhaal's Park Slope brownstone? "I'm a person who wakes up in the morning so excited about my day," she tells The Cut. "I'm sort of a geek in that way." She wakes up at 6 a.m. and makes her own yogurt. She shares this anecdote on being in charge: "There's a funny balance between allowing people to make mistakes and not be experts at everything, yet expecting hard work and really good results. But at times, being a boss isn't fun. You have to be the person who bears the bad news or says that something's not adequate. And that's part of my job I find really difficult."
Don't shoot the messenger, but: "Please let 2020 be the Year Mid-Century Modern Design Finally Dies," reported Jezebel. "Let me be clear," writes Megan Reynolds, the first words in a story filed under the BYE section. "Mid-century modern design, the dominant trend in home decor for what feels like eons, hasn't done anything specific to warrant cancellation. An Eames lounge chair has not come to life and committed any significant transgressions. That hallway bench with the hairpin legs that AllModern seems to love has not intentionally caused any bodily harm nor has the brass accent lamp you got at Target insulted your family or issued a series of racist tweets." Dear reader, it is hard to stop quoting comedic genius Reynolds, but we'll get to the point: The only crime is the crime of overexposure. Can we blame Roger Sterling?
Every day, members of the Cloud Appreciation Society post photos of the sky from around the world. The New York Times covered why they stop to look up. "It's always a good year for clouds," Melyssa Wright, English meteorologist and member 23,652 of the Cloud Appreciation Society, told The Times. "I actually get paid to go out and look at the sky." Whether or not you choose to read this story, please consider scrolling through for all the pretty pictures of the sky.
CUE THE APPLAUSE
Farooq Kathwari, the president, chairman and CEO of Ethan Allen, received the first-ever Service to the Industry Award at the Furniture Today Leadership Conference in Naples, Florida. Kathwari recently published a memoir, Trailblazer: From the Mountains of Kashmir to the Summit of Global Business and Beyond. He has also recently joined the U.S. Institute of Peace Task Force on Extremism in Fragile States. Back in October, Ethan Allen ended its clearance and began a membership program.
IN MEMORIAM
J. Harper Beall III, the former president of Lenoir, North Carolina–based furniture brand Fairfield Chair, passed away at the age of 77 on December 13. Beall joined the company in 1964, became president in 1984, and served as chairman of the board from 1999 to 2015. He knew every employee by name and was known for his generosity and kindness. In lieu of flowers, the family encourages those to send memorials to the Alzheimer's Association.
Homepage image: Courtesy of Casper