Dessin Fournir has filed for Chapter 11 bankruptcy. In an email sent to clients yesterday, founder and CEO Chuck Comeau pointed to a problem of scale: "I failed to understand the 'right-sizing' for our company after the recession, and instead thought we should try to maintain jobs." He indicated that he plans to continue leading the high-end furnishings company after it emerges from bankruptcy, but that for the time being, its offices would be closed.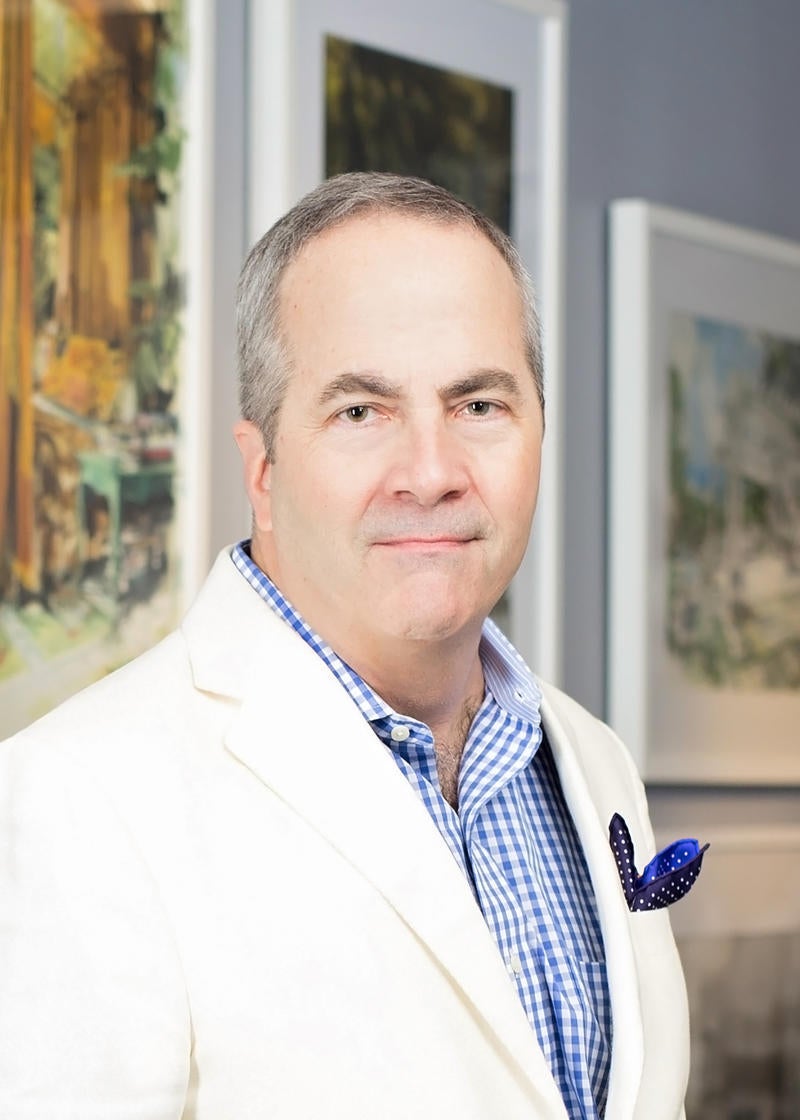 The bankruptcy filings reveal that Dessin Fournir owes more than 200 creditors between $10 million and $50 million. It currently has just over $31,000 in the bank, alongside almost $4 million of unsold inventory. The filings name several Dessin employees as creditors, indicating that the company may have been struggling to make payroll.
The news comes just two months after Dessin announced the shuttering of its Chicago and New York showrooms. At the time, Comeau told Business of Home that he was saddened by the need to downsize but optimistic about the future: "Every day that we stay stuck in this broken business model is one less day we have to start innovating, which is what must occur to unlock the future value in our industry."
Though Comeau was hopeful that reducing overhead would pave a way forward, he was in the grips of a financial crisis. On March 1, The Hays Daily News reported on a foreclosure suit that two creditors, Bank of Hays and FSSW, were bringing against Comeau's holding company, DFC. The paper noted that DFC was in default on loans totaling over $8 million, and that the creditors were attempting to freeze Comeau's personal bank accounts and secure inventory:
Responding to the filings in court Thursday, DFC attorney Ashley Comeau said if the court granted the orders as requested, it could lead to an immediate shutdown of Dessin/Fournir, the luxury furniture and textile manufacturer in Plainville, and put 40 people out of work.
"If we take all these proceeds for FSSW, we have nothing left to pay our staff to continue to do what they request in their motion," Comeau said.
Some of Dessin Fournir's financial woes date back to the 2008 recession. At the time, Comeau used his real estate portfolio as collateral on a bank loan to cover operating costs, a decision that kept the company afloat as business slowed. The bankruptcy filings indicate that Dessin Fournir continues to be burdened by several bank loans, including one to Astra Bank secured by two buildings, and another to Sunflower Bank secured by another piece of property. The loan to the Bank of Hays is secured by "all real estate, all inventory and assets, life insurance policy on Charles G. Comeau worth $6,000,000.00 owned by Dessin Fournir, Inc."
Comeau was also apparently struggling with his biggest customers: the design trade. Dessin's complete list of unsecured creditors reads like the AD100, with Michael S. Smith, Suzanne Kasler, Mark D. Sikes, Robert A.M. Stern and Steven Gambrel all owed money. So is Holly Hunt's company and, in a strange twist, the singer/songwriter Lionel Richie.
Sources in the trade told BOH they have had difficulty with Dessin Fournir over the past year, with orders delayed indefinitely and lapses in communication. Comeau seems to acknowledge as much in his letter. "For those who have had less than a stellar experience in the recent past, please accept my apologies," he wrote. "I hope you will give our renewed organization another chance to earn your business in the future."
Comeau founded Dessin Fournir in 1993. Though the company's high-quality, handcrafted pieces were made mostly by Los Angeles artisans, Comeau headquartered the company in his hometown of Plainville, Kansas—a move that spawned legal, accounting and marketing jobs, making Dessin Fournir a major employer in a rural community of fewer than 2,000. The company's products are sold at Dessin's La Cienega flagship and in a network of eight multi-line showrooms across the country, including Ainsworth-Noah at the Atlanta Decorative Arts Center and Susan Mills in the Seattle Design Center.
This is a developing story. Please check back for updates.