In a long, heartfelt letter to clients that went out this morning, Dessin Fournir founder and CEO Chuck Comeau announced the closure of its Chicago showroom in TheMart and its New York showroom in the Fine Arts Building. But the company's story is far bigger, and far more universal, than just two shuttered showrooms—a tale of looking at the evolving economics of running a showroom (read: skyrocketing rents) and making the painful decision to pivot.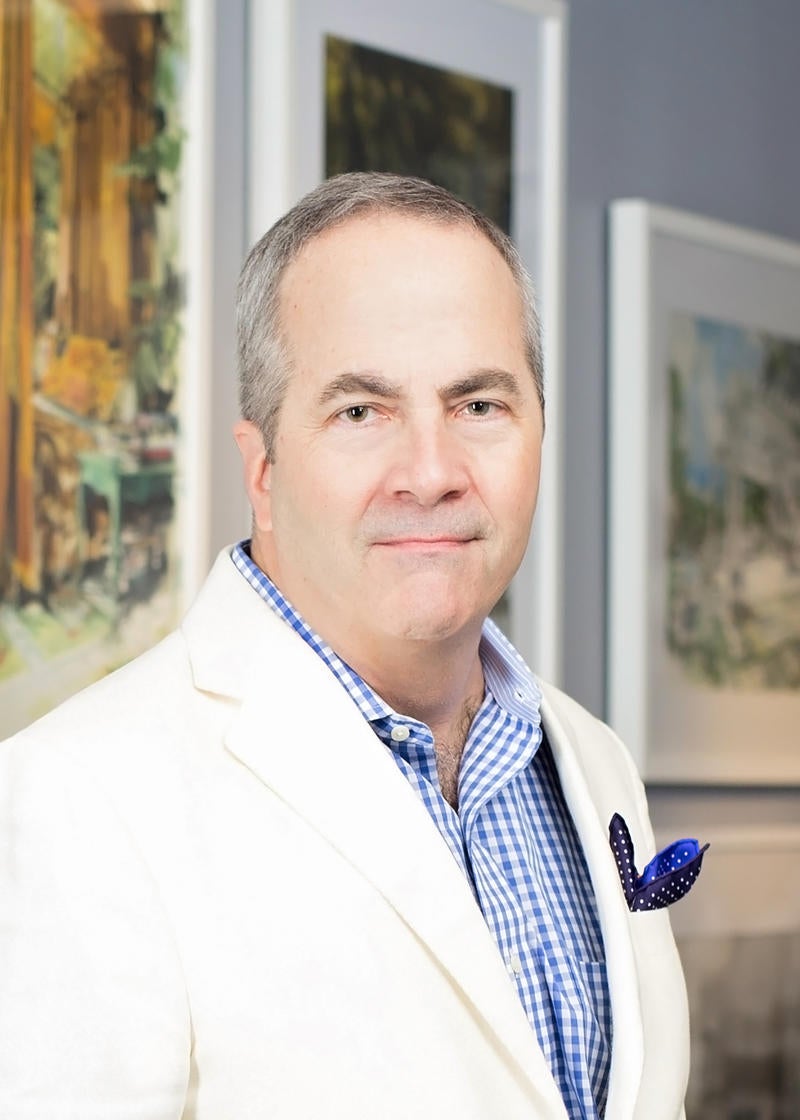 Courtesy of Dessin Fournir
From the moment Comeau launched Dessin Fournir in 1993, business boomed. And while the high-quality, handcrafted pieces were made by Los Angeles artisans, he decided to headquarter his company in his hometown of Plainville, Kansas—a move that spawned legal, accounting and marketing jobs, making Dessin Fournir a major employer in a rural community of fewer than 2,000. Local welding experts also make some of the company's lighting.
During those early years of major growth, Comeau personally began to invest in Kansan real estate. He redeveloped parts of downtown Plainville, and then neighboring Hays (population 20,000), a 30-minute drive south—passion projects that included the award-winning restaurant-brewery Gella's Diner & Lb. Brewing Co. and the boutique home store and floral shop C.S. Post & Co., which closed last year.
When the recession hit, Comeau used his real estate portfolio as collateral on a bank loan to cover Dessin Fournir's operating costs, a decision that kept the company afloat as business slowed. Now, 10 years later, the bank has initiated foreclosure proceedings. Though the properties impacted include many of Comeau's investments, the Dessin Fournir headquarters and manufacturing facility remain unaffected by the legal proceedings.
The company has faced rumors of financial struggles in recent months, which turned into a deluge of calls following an article about the series of property foreclosures that appeared last month in The Hays Daily News. "Right now we have to get everything settled," Comeau tells Business of Home of the current tumult. "While this is not something I thought would turn out this way, we have to make the best of it." Following the closure of the Chicago and New York showrooms, the company expects to save approximately $150,000 per month in overhead costs.
As the dust settles and Comeau's team resets, Dessin Fournir will maintain its Los Angeles flagship in the heart of the vibrant La Cienega Design Quarter. Its products are still carried in a network of eight multi-line showrooms across the country, including Ainsworth-Noah at the Atlanta Decorative Arts Center and Susan Mills in the Seattle Design Center, and it hopes to grow a network of representatives to supplant its Chicago and New York business. The company has also updated its own website, offering specs and real-time support for designers who would prefer to place orders online.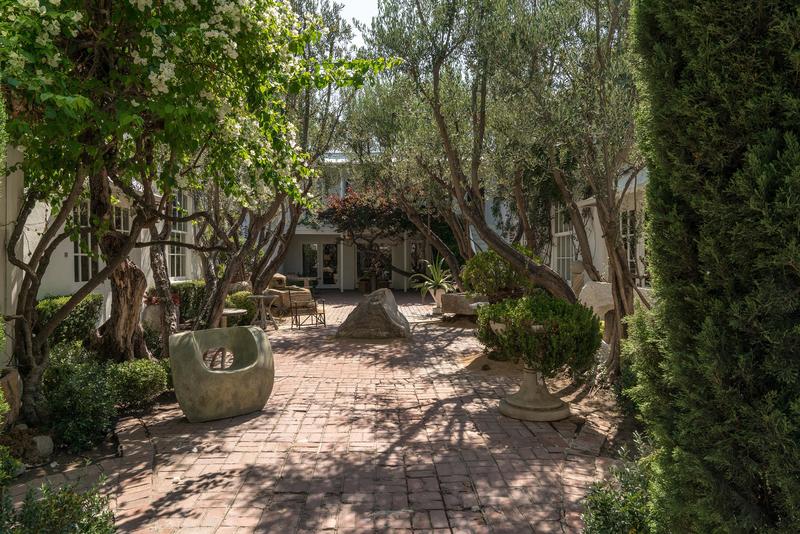 For Comeau, looking back on 25 years in business, the past two have been especially difficult. "I lost my three partners all in one year," he says. (The company's former COO suffered a stroke in December 2016 and another co-founder experienced health issues; both have retired. A silent business partner also passed away in 2017.) "It's hard to have health problems, lose people and say, 'Let's keep doing the same thing.'" But he has also accepted that it's ultimately easier to embrace change than to resist it—not to mention better for business.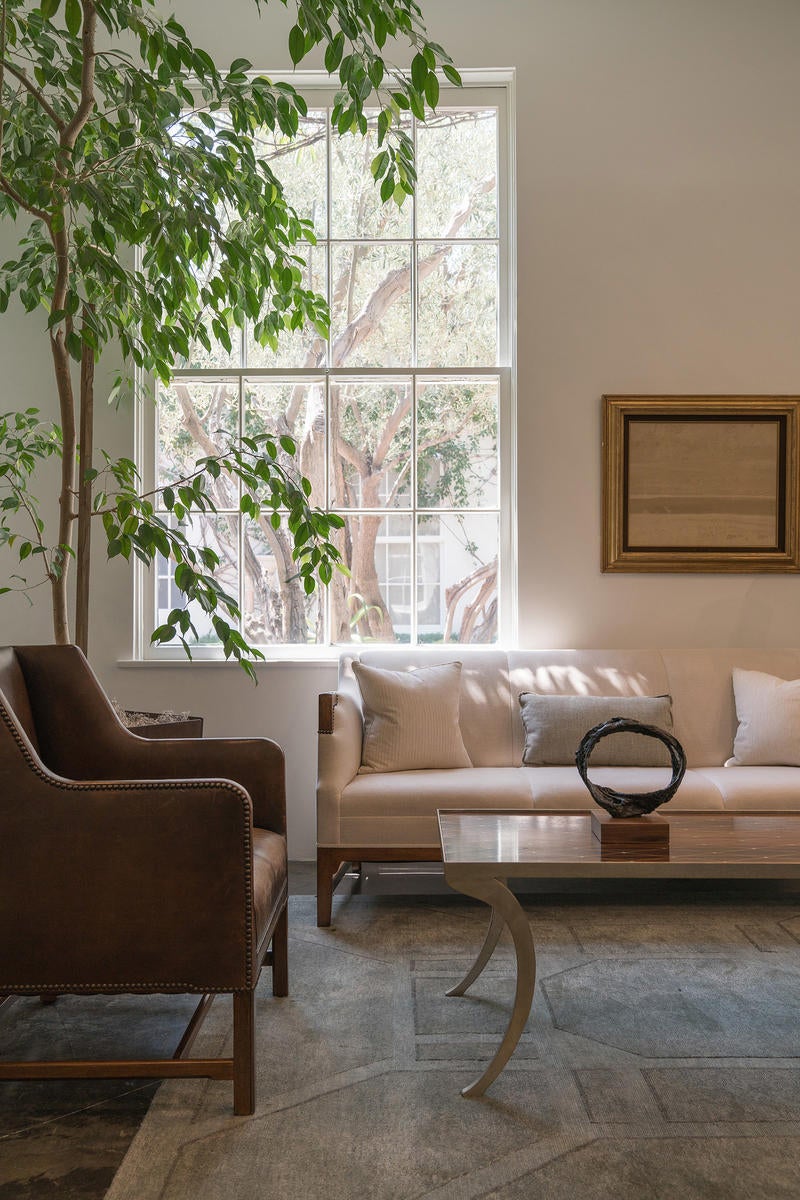 Comeau also points to the recession as a tipping point: "It really affected people's spending habits. And at the same time, websites that feature product have changed our business. People used to go to design centers because it was the only way to see new product. But now, all of that is at your fingertips. And what is the point of this high-priced real estate if there are other ways to accomplish the same thing?"
Comeau addressed inflated showroom rents with his staff long before the recession hit. "We had a get-together with all of our showrooms in 2005 and I talked about the impact of rising real estate costs as all of these buildings were getting bought up," he recalls. "When we first opened these showrooms, we were working with people who were very interested in the design industry—the Battaglia sisters in New York and the Kennedy family in Chicago." The Kennedys exited the Merchandise Mart in 2011; the Fine Arts Building in New York was sold to real estate developers for $34 million in 2013, and then again for $60 million in 2017. "The dramatic increases in rent that have followed—there's no way for us to offset those costs," says Comeau. "We can't raise the price of the furniture every time the rents go up. Finally the writing was on the wall. You can't maintain a model that doesn't pay for itself.'"
In the letter to clients about the showroom closures, Comeau touched on the difficulty—and inevitability—of this outcome:
We've made a decision that has been a long time in the making and has not been made without considerable angst and outside pressure. But as a friend recently said to me, "Chuck, you know what decisions you have to make. If you don't make them, the universe will do it for you. Growth is painful and change is painful, but nothing is as painful as being stuck doing something when you know you should be doing another."
Yet along with the disappointment comes relief and hope for a brighter business future. Comeau knows there's a lot to figure out, but looks forward to rediscovering what brought him to the industry in the first place. "All of a sudden, you wake up and realize, 'This isn't what I got into business to do," he says. "We want to spend the money we're saving [on rent] on the things our clients need."
Comeau encourages his collaborators to see the silver lining amid the upheaval. "Every day that we stay stuck in this broken business model is one less day we have to start innovating, which is what must occur to unlock the future value in our industry," he says. "I think it's much more exciting to think about what could be as opposed to what was."