It's been over a decade since the great recession hit, but brands large and small are still dealing with the aftershocks. Ethan Allen CEO Farooq Kathwari describes the effects of 2008 on his company in almost biblical terms: "It was like a tsunami. Our sales, like much of our industry, were down 40 percent in two years' time," he tells Business of Home. "People needed something extra [to come in], so we did it. We started sales—first 10 percent, then 15 percent, then 20 percent."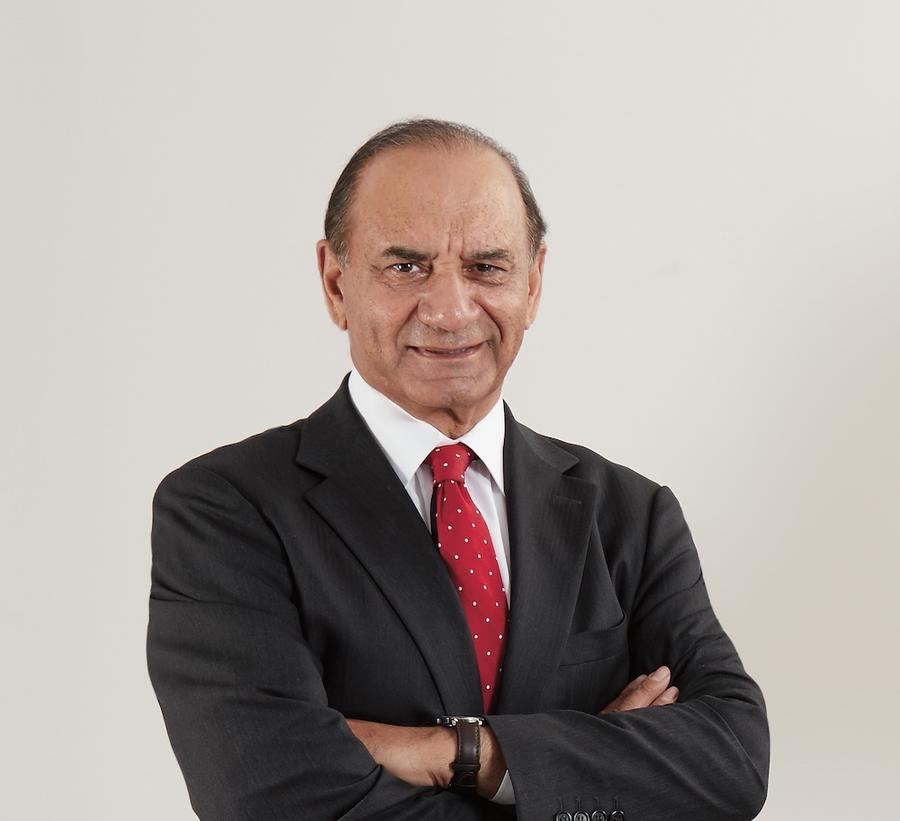 The company's revenue has returned to good health, but somewhere along the way, Kathwari says consumers got distracted by the endless parade of promotions and stopped valuing the things his company had long been known for: quality and consistency. "All of a sudden, you end up losing control."
On Tuesday, the company announced a plan to take back the reins and focus on, in Kathwari's words, "everyday low prices." To that end, Ethan Allen is eliminating scattered sales in favor of one big discount in the form of a membership program. For an annual fee of $100, customers receive 20 percent off all products, access to 24-month interest-free financing on all purchases, and free white-glove delivery.
And aside from occasional clearance items or floor sample sales, the company will no longer offer additional promotional discounts.
Membership, once primarily the realm of social clubs and fitness centers, is all the rage these days. Perhaps the most glamorous form of subscription-based business models, membership programs offer the allure of joining a brand in exchange for exclusive perks—in addition to encouraging consumers to sign up for recurring payments. The shining example is Amazon Prime, whose 100 million members pay $119 a year to access a suite of benefits (including same-day delivery). But according to Consumer Reports, other major retailers are cashing in on the trend: Bed Bath & Beyond, Sephora and Wayfair have all rolled out programs of their own in recent years, with annual fees that range from $15 to $30 in exchange for perks like free shipping.
RH pioneered a similar membership program in 2016, offering 25 percent off product, free interior design services, an order management concierge team, and financing via an RH credit card for a $100 annual charge—the same price Ethan Allen is charging, three years later. "Our lives are filled with complexity, and we long to break through the clutter to find simplicity," RH chairman and CEO Gary Friedman said in a statement when the program debuted. "We want to shop for what we want, when we want, and receive the greatest value. So rather than navigating countless promotions, we're changing things ... because time is the ultimate luxury."
By 2018, RH reported that it had over 400,000 members, which drove 95 percent of the company's sales. (As an added bonus, the membership program also decreased return rates, which are often associated with a sense of urgency inspired by a promotion's end.)
Kathwari echoes the same rationale for instituting Ethan Allen's program: consistency and stability, for both the customer and the company's operations. But his business differs in several ways—and as a result, so does his offer to consumers and designers.
Unlike RH, Ethan Allen is an almost completely vertically integrated operation, manufacturing more than 75 percent of its inventory in company-owned factories in North America—wood furniture in Vermont and Honduras, upholstery in North Carolina and Mexico.
For Ethan Allen, one of the new model's benefits is eliminating the feast-or-famine nature of periodic discounts. "Right now, most of our sales end at the end of the month, and the nature of these situations is that most people wait," says Kathwari. "In the last three to four days of any sale, we get a lot of business, which creates issues in our ability to service [all of those orders]—and after that spike is over, we sometimes don't have enough to keep all of our operations busy." The membership model—which encourages customers to place an order when they're ready, rather than when an item is on sale—eliminates those operational peaks and valleys.
The company's robust logistics operation will also aid in its ability to offer its most exceptional member perk: free white-glove delivery. "We don't drop the product on their lawns," says Kathwari. "We have [our own] manufacturing, national distribution from four major locations around the country, and 60 retail service centers which take the product from national to local—now at no charge." (RH members are still on the hook for freight fees.)
Kathwari has a history of bold moves when it comes to shipping. Historically, delivery costs have varied widely depending on a customer's proximity to the nearest distribution point. When he took the helm at Ethan Allen three decades ago, its operations were primarily based on the East Coast, which meant that sales to customers in California or Texas sometimes clocked in at 15 to 20 percent higher due to freight charges.
"Thirty years ago, I said no, we'll deliver our products at one cost nationally," recalls Kathwari. "A team member came and told me, 'Every time we deliver to Seattle or West Texas, we're going to lose money.' I said, 'Tell me, on average, are we going to be OK?' He said we'd be OK. I said, 'Never show me the ones where we lose money.' It has always balanced itself out—and offering free delivery will, too. In certain areas, we'll have higher costs; in others, it'll be less."
If a membership model's benefits to the company and consumers are self-evident, the impact on designers is less so.
Though RH and Ethan Allen are ostensibly home furnishings retailers, their CEOs both often refer to their respective businesses as large interior design firms. In RH's case, on-staff designer services are complimentary for members. Independent designers are of course welcome to bring clients to RH, but many bristle at the fact that the company's membership program replaces their trade discount—the list price for members is the best price a designer can access as well.
In contrast, the Ethan Allen business has been built around 1,500 full-time sales associates with design training who work out of the company's 300 stores—a resource for consumers, who can access design help in-store at no additional cost. The decision originated in the mid-1990s, as franchisees retired and the majority of its retail outposts became company-owned. "The challenge was: Who's going to run them? We decided the best person is somebody who has our passion, and in our business, that's interior designers," recalled Kathwari on an episode of the BOH podcast last year, where he outlined the company's decision to reserve regional manager and project manager positions for designers.
Even when independent designers bring their clients to an Ethan Allen store, they are not placing order on behalf of their clients; the company only sells directly to the customer. Instead of offering a trade discount on product, designers make a commission on the sale—and so does the on-staff designer who facilitated the order. The membership model makes no changes to that arrangement. Customers benefit from the 20 percent discount, and the company still compensates both internal and external designers for the sale.
The pivot toward membership, says Kathwari, was a long time coming, after more than 10 years of promotional deals. "There is so much confusion in retail [around] how to service clients," he says. "We believe that this will not only reward, but also respect, our clients—and also, especially, our designers. It will help them become much more efficient, because right now they have to try to figure out how to work around our sales with our clients. The biggest benefit for them is the ability to be able to design the way they want to design."
Kathwari expects to have a sense of the program's success in the coming months. He predicts a positive response and widespread adoption, but admits that the program's development has not been all smooth sailing. What was the most important factor in implementing the new model? "Courage," he says. "When you're used to taking medicines, you keep on taking them—it's not easy to give that up."