FREE DESIGN SERVICES! Retailers are tempting everyone to skip the professionals and go it alone, but how do they measure up? Writer Elizabeth G. Dunn test-drove the design services of three retailers to see what one hour of style aid and chaperoned shopping could provide.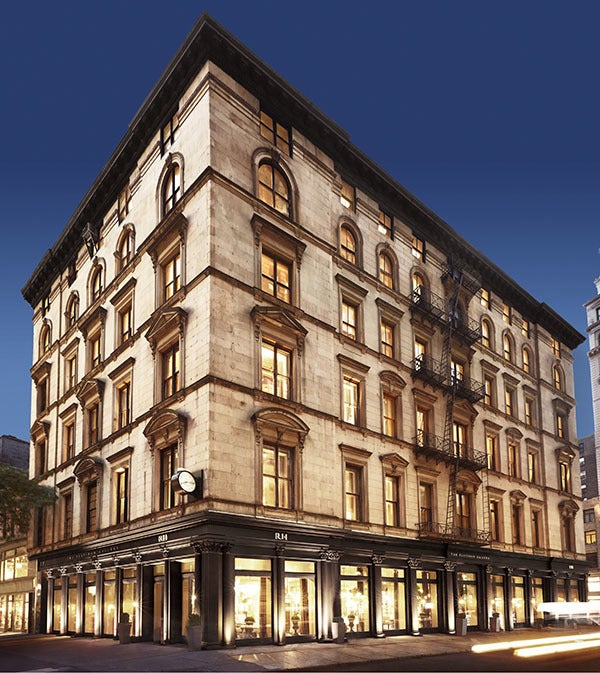 Inside Restoration Hardware's Manhattan store, young employees clad in black are scuttling between elephantine coffee tables and armoires the size of studio apartments, iPads clasped to their torsos. I am here to meet one of them, a designer named Lauren, who materializes noiselessly from behind a vast sectional and directs me to take a seat. She offers water and listens patiently as I describe the sorry state of my guest bedroom, which has brought me here on this winter Monday morning.
My husband and I recently bought our first house, and I have found the process of furnishing it to be at once confusing, tedious, intoxicating, and most of all, slow. I am a millennial. I have absolutely no design experience but the certitude that deep down, my taste is very good. I want a polished, pretty home. I have no idea how to get there.
"Why not hire a designer?" people say. I can't quite bring myself to do it. Maybe it's a control thing; maybe I have a bootstrapping prejudice against paying someone to do tasks that seem deeply personal, or at least personally achievable. Maybe it all just sounds very, very expensive.
Still, though, there remains the problem of whole rooms left nearly empty, the frantic and guilt-ridden trips to IKEA before houseguests arrive, furniture jammed together in strange configurations while I tinker with Pinterest boards and confusedly ponder whether the rug or the wall color should come first, and whether there's such a thing as too many neutrals.
It was in this state of desperation that I arrived at RH, having made an appointment for the free design services they offer to members (who pay a $99 annual fee for a host of discounts and privileges). RH is one of a number of home retailers now advertising this type of advisory to their customers, and I have set out to discover whether any of them can provide sufficient expertise and creative vision to render hiring my own pro unnecessary.  
So here I am with RH designer Lauren, who suggests a stroll around the showroom so that I can share my impressions of the various bed frames on offer. "Unless you have a particular rug or piece of art that you want to base the room around, it's generally a good idea to start with the largest piece, which, in this case, is the bed," she said. Okay, good! This feels like progress.
I don't, in fact, love any of the bed frames, but that seems uncooperative, so I pick out a nice-looking oak platform bed "inspired by antiques from the 18th century," and a very simple upholstered version of the same. Lauren presents a brick of fabric swatches for the headboard, and I weigh the relative merits of various shades of beige aloud while she sits largely in silence, poised to take down my selections.
Next are the nightstands and a dresser. I indicate my preferences as Lauren scrolls through the RH website to see the full range of the brand's options. I mention that I think the room is large enough to need a sitting area, maybe a pair of chairs? We scroll through the chairs. Never mind—how about a sofa? We scroll through sofas, and Lauren highlights a collection that comes in multiple depths and lengths. I choose a favorite before we move on to rugs. Since I've already expressed an interest in cut-to-measure sisal, she retrieves a dozen options in the right color family, and we spend several minutes moving fabric swatches and wood samples around.
The experience feels like being loaned a design firm associate for an hour. Lauren has dutifully gathered samples and swatches, is knowledgeable about the brand's wide range of custom fabrics, sizes and finishes, and has taken diligent notes—without offering much in the way of unsolicited advice or opinions. She tells me that she will plug the decisions we've made today into CAD and send me a presentation via email.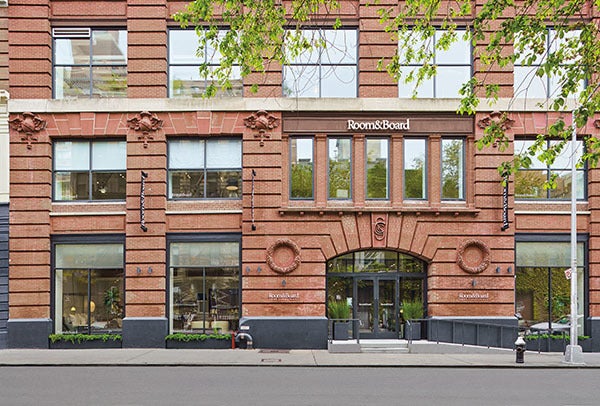 Next up is Room & Board, the mid-priced seller of contemporary and modern furnishings. There, I meet for an hour with Gail, who suggested ahead of time that I bring a floor plan. She takes a cursory glance, then ignores it.
We begin by walking around the neat and spacious showroom, looking at beds. As with Lauren, this is Gail's preferred jumping-off point. She narrates the special features of various items that we come across: multiple headboard heights and wood finishes, spacious under-bed storage, the range of custom fabrics and sizes. Many introductions begin with some variation of, "Now, this is a beautiful piece." Gail recommends staying within the same furniture collections for the nightstands, bed and dresser. I worry that this will look too matchy, but she reassures me that other items in the room can create plenty of visual diversity. After a lap of the showroom, she pulls swatches of my top three fabric choices for an upholstered headboard and we spend a few minutes placing them against the store's selection of cut-to-measure rugs.
Unlike Lauren, Gail is unaided by an iPad, an iPhone or even a pencil. When I ask whether the large room will need more than a standard bedroom set to fill it, or if I should upsize to a king (the answer to at least one of those questions should be "yes"), she says that if I email her my floor plan she will plug in the furniture choices and "see how it's looking"—which seems to me to be an empty offer, given that she hasn't taken any notes during our meeting. Sure enough, after I send Gail my floor plan, she never writes back.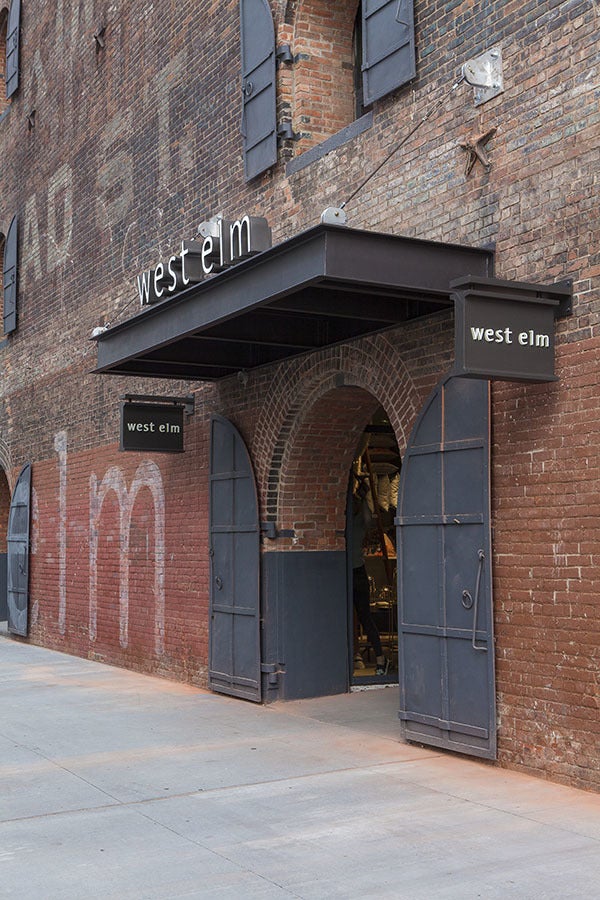 Several days later, I repeat the process once more at West Elm. Things had not started off well on this front. I made a Saturday appointment online; I never received a confirmation call, so I called the store, and was told that they don't book appointments on weekends. So I made a Wednesday appointment; that was confirmed, and then canceled. I made a third appointment. That was never confirmed. I decide to go to the store anyway, and I am paired up with the first West Elm employee that I happen to run into, a slightly harried home stylist named Adam.
Adam suggests we start by looking at rugs. I pick out a couple of natural fiber neutrals squarely in my comfort zone and then we move on to the bedroom displays. I point out two beds that I like; Adam does not believe that the bed, nightstands and dresser all need to be part of the same furnishing collection, as long as they are "similar enough."
We then retreat to the West Elm stockroom to find an available working computer and browse the brand's online inventory to take in additional options. Adam nudges me to consider a rug with a little more personality, promoting a neutral wool number with a yellow and blue border. Based on my comment that a whitewashed oak bedframe is "sort of interesting," he directs me to a pair of cerused white nightstands and a chifforobe featuring whitewashed wood tiles.
Adam then uses a basic design program called Icovia–available to all visitors on the West Elm website–to lay out those items in my guest bedroom. Picking up on an earlier comment that I like midcentury design, he suggests a chaise longue in that style and volunteers that the upholstery would be a good place to add a little color to the room. He has me thumb through fabric samples and pronounces a eucalyptus-colored tweed to be "gorgeous," adding it to a charcoal pebble weave and blue velvet I've already selected. As with RH and Room & Board, the interaction is remarkably low-pressure; I'm never asked about making a same-day purchase. I walk out of the store with a stack of black-and-white printouts of the items we talked about, fabric swatches for the chaise and Adam's business card.
Final impressions of the three services? For its professionalism and follow-through, RH was my clear favorite. RH offered the most experienced designer: Lauren had a degree in architecture and six years under her belt working at a design firm. She was also equipped with RH's own tools and training to deliver a thoughtful and actionable design recommendation. A week after our appointment, I received a neatly formatted eight-page presentation deck laying out two full bedroom options featuring the choices I had made, rounded out by tables, lighting and accessories of Lauren's choosing. The room wasn't perfect, but it was a heck of a lot of progress for an hourlong consultation.
Design firms needn't quake in their boots just yet. For one, the services I tried were all focused on facilitating my own product choices rather than providing corrective (and potentially unpopular) design guidance. More importantly, none of the retailers seemed willing to recommend items from outside of their own inventory—a crucial element for anyone who doesn't want a catalog-ready home. But with the right technology and personnel already in place, it doesn't seem far-fetched for retailers to empower their designers to do both of those things one day soon.   
Cheat Sheet
Restoration Hardware Cost: Free with $99 annual membership Highlight: My consultation was followed by a polished, comprehensive presentation. Lowlight: The experience was light on proactive design advice.
Room & Board Cost: Free Highlight: I was asked to come prepared with a floor plan. Lowlight: There was no follow-through or help with layout; aside from giving out swatches, design guidance was not materially different from touring the showroom myself.
West Elm Cost: Free one-hour stylist consultation; $129 for three hour designer consultation; $499 for unlimited time with a senior designer Highlight: West Elm's digital room planner allowed us to experiment with floor plans during the session. Lowlight: The scheduling process was disorganized.