Stay in the know with BOH's weekly news digest, including business headlines, launches and events, recommended reading and more.
BUSINESS NEWS
Los Angeles home staging firm Meridith Baer Home has acquired local firm Encore Design Studio. Baer has a stronghold on home staging; the incorporation of Encore allows it to expand into more modern interiors within the staging category. "This year our sights are set on continuing our growth and leadership in the design and staging markets, while continuing to help homes sell quickly and for top dollar," Baer said in a statement. "With a complementary prestigious client base, bringing [Encore] into the Meridith Baer Home family felt like an obvious win."
Art book publisher Phaidon Press has acquired the illustrated book publishing house Monacelli Press. The agreement terms between the two New York–based publishers have not been revealed, but Monacelli will continue operations as a separate imprint; staff will relocate to Phaidon's office. "The Monacelli Press's portfolio is an exciting opportunity to accelerate our growth and expand into new categories where they have excelled for the past 25 years," Phaidon CEO Keith Fox said in a statement. "The acquisition reinforces our commitment to publish the most distinguished authors and create highly designed and edited books."
Macy's is planning another round of closings and layoffs, reported The New York Times. It will close 125 stores over the next three years and cut 2,000 jobs, in addition to the jobs lost in the store closures. Macys.com operations are leaving San Francisco and instead will be based in the chain's New York headquarters.
Mattress direct-to-consumer brand Casper has priced its IPO at the lower end of the expected range, reported the Wall Street Journal. Shares were $12, a drop from the earlier prediction of $17 to $19. Since debuting on February 6, the stock has slipped to just below $10.
International Casual Furnishings Association will move its Casual Market trade shows to AmericasMart in Atlanta in 2023. "We are honored that the ICFA board has selected AmericasMart as its new home for The Casual Market each September," IMC CEO Bob Maricich said in a statement. ICFA has partnered with theMart in Chicago for the past three years and will continue there through 2022.
Visa is adjusting its interchange rates, the fees charged when a consumer uses a card, based on the merchant and the way the consumer pays for a purchase, reported Bloomberg. Higher rates will go toward e-commerce transactions; retailers in real estate and education will have lesser fees.
The New York real estate scene experienced a collective surprise last week when The New York Times reported that brokers fees would be banned. Five days later, the Times published a follow-up story, saying that the ban would be suspended for the time being, following a litany of lawsuits from the Real Estate Board of New York, among other real estate groups and firms. The restraining order does not necessarily preclude the broker fee ruling from moving forward as planned.
OPENINGS, AUCTIONS AND EVENTS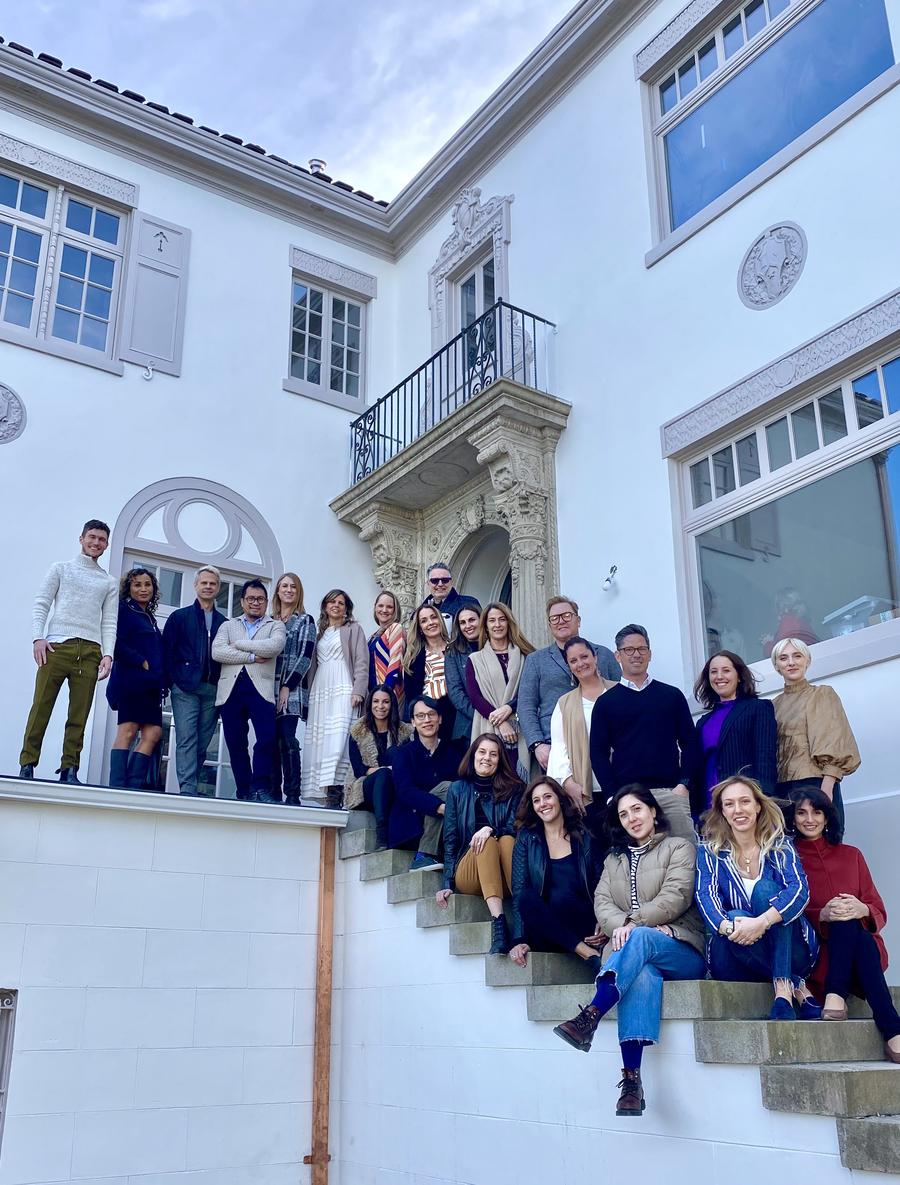 Courtesy of the San Francisco Decorator Showcase
The San Francisco Decorator Showcase has named designers for its 2020 iteration, held from April 25 to May 25. The local designers include Terremoto Landscape, Leap Interior Design, Kelly Hohla Interiors, Regan Baker Design, Barbara Bright Design, Chroma, Applegate Tran Interiors, Studio Ku, Dzine, Nest Design Co., Chad Dorsey Design, K Interiors, FDG Design Group, Benni Amadi Interiors, Emily Boulton Interiors, Sean Leffers Interiors, Dina Bandman Interiors, Martin Young Design, Jeffrey Neve Interior Design, Artistic Designs for Living and Studio Nahemow. Funds raised from the Showcase will go toward the San Francisco University High School Financial Aid Program. This year's showhouse is located in West Clay Park.
"Home Stories," a new exhibit at the Vitra Design Museum in Weil am Rhein, Germany, explores how interiors took such a prominent place in culture. The exhibition centers on iconic spaces created by architects such as Adolf Loos, artists like Andy Warhol, and interior designers including Elsie de Wolfe.
Southern Living announces its 2020 Idea House—come June, the annual showhouse will take to Asheville, North Carolina, to celebrate life in the South. The building and design team includes Buchanan Construction, interior designer Lauren Liess, architects Beau Clowney and Kate Campbell and landscape architect Gregory Cloos.
RECOMMENDED READING (And WATCHING)
President Trump's new executive order would impose classical style on federal buildings, and Fast Company has posed the question: Should we be worried? "When it comes to foreign policy, the Trump administration has made a point of making nice with modern-day autocrats such as Vladimir Putin, Kim Jong-un, and Recep Tayyip Erdogan," writes Lilly Smith. The order, called Making Federal Buildings Beautiful Again, supports the theory that Trump will now relate architecturally to old autocratic regimes as well. "By prescribing classical architecture, it seems the current administration seeks to impose a value set rather than build from one."
With ongoing trade negotiations, American furniture makers are facing increases in demand—and find that they need more skilled workers to keep up, reports CNBC. In 2000, the furniture industry boasted around 670,000 employees—today, that number has shrunk to less than 60 percent of that figure. As the baby boomer workforce creeps closer to retirement, furniture companies like Vanguard and Sherrill Furniture have partnered with the Catawba Valley Furniture Academy in Hickory, North Carolina, to guarantee job positions to graduates of the program.
Even those in the beige-brigade can't ignore the buzz that comes with Pantone's annual color announcements—and these color trend forecasts tend to materialize in the form of short-lived and highly disposable products. Fickle consumer tastes and fast fashion have landed us in a state of overconsumption—and with it, a lot of waste, with many only wearing an item seven to 10 times before it goes in the trash, reports Fast Company. It's not all bad news: The resale market continues to grow, and even Pantone has taken steps toward promoting second-hand purchasing.
African-American architect-to-the-stars Paul Revere Williams "had a life story that could have been dreamed up by a Hollywood screenwriter," reported Southern California public station KCET, which posted a documentary about the industry legend. Williams's star-studded client roster included Frank Sinatra, Cary Grant, and Lucille Ball and Desi Arnaz. Yet, even at the peak of his career, he was turned away from restaurants and hotels he designed because of his race. The documentary is narrated by actor Courtney B. Vance.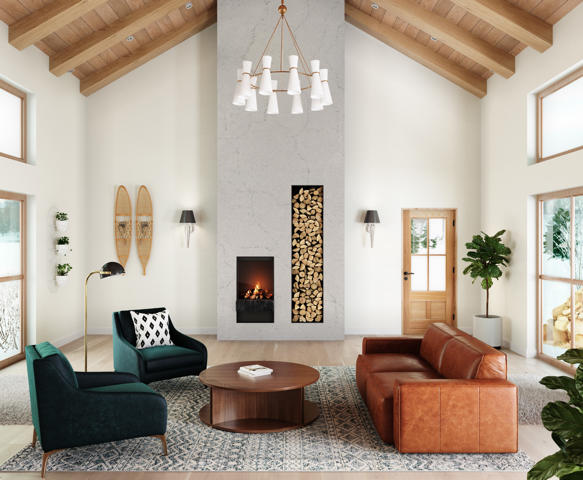 CUE THE APPLAUSE
Le Sueur, Minnesota–based natural quartz surfacing brand Cambria is turning 20 this year, and to celebrate will release 20 new designs, the largest launch in the brand's history.
European manufacturing brand Gebruder Thonet Vienna GmbH was recognized at the iF Design Awards 2020; the N.200 armchair by Michael Anastassiades and the Rue headboard by GamFratesi both received the prize.
New York firm David Kleinberg Design Associates has been recognized by Charles Cohen and the Decoration & Design Building in New York with the Star of Design award for interior design.
H. Kenneth Greeson of Textile Chemistry Research at Cotton, Incorporated, was given the Olney Medal by the American Association of Textile Chemists and Colorists. The medal recognizes Greenson for skills in durable press finishing of cotton— the process that allows cotton to become more resilient for furniture use and other textile chemistry purposes. The Olney Medal is named after Louis Atwell Olney, founder and first president of the AATCC, and given for excellence in textile science.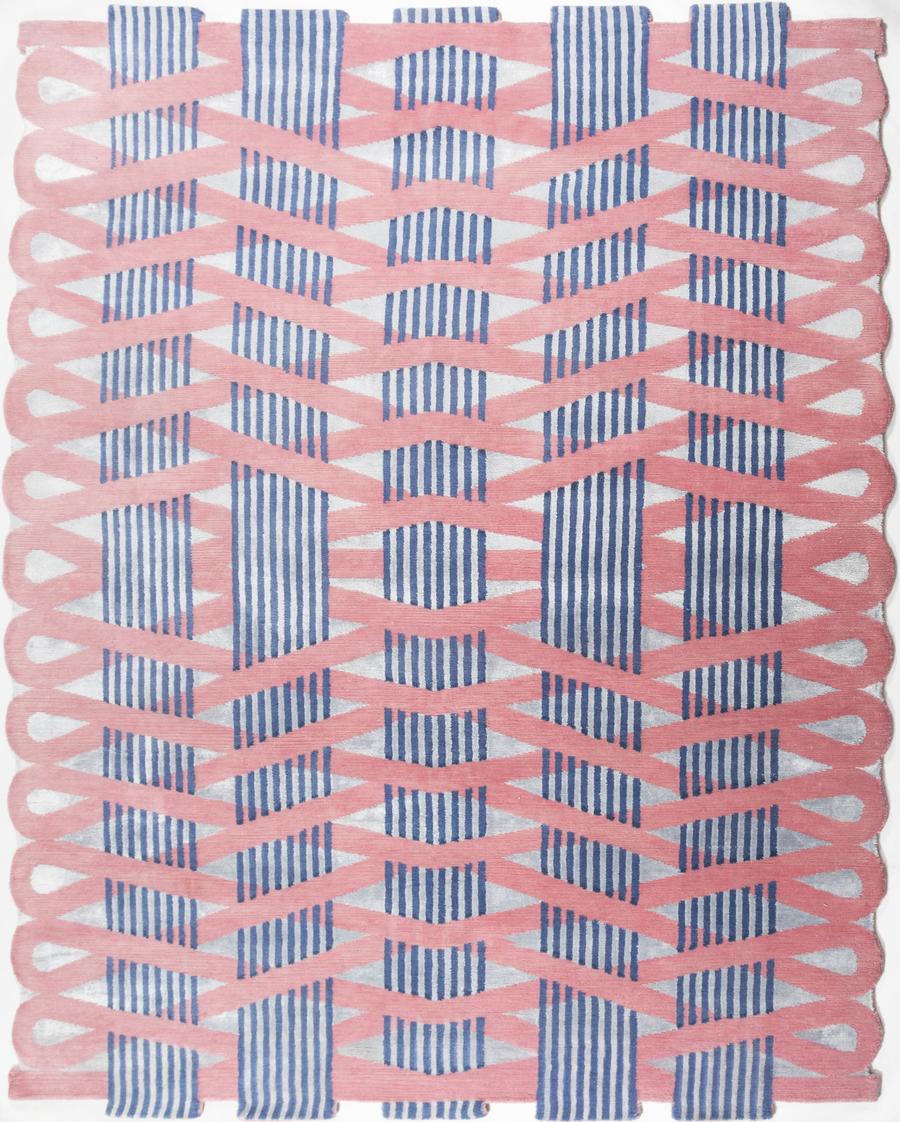 Courtesy of Jaipur Living
This month the National Association of the Remodeling Industry named 196 regional winners and 31 regional team winners for its annual Contractor of the Year awards. NARI received almost 500 entries.
Jaipur Rugs celebrates a special performance at the 2020 Carpet Design Awards, named the winner of three categories—Best Collection for Jaipur Wunderkammer by Matteo Cibic, Best Modern Design Deluxe for Strati by Kavi and Best Modern Design Superior for Rug Stair Maze by Matteo Cibic. This is the first time since 2009 that any single designer has won three awards in the same year.
CALL FOR ENTRIES
Dallas Market Center's 2020 Light Stars Program's call for entries deadline is March 1. This program is for salespeople attending Lightovation in June for the first time. In 2019, there were 40 participants. This year, those who register for the Residential Lighting Training Course who are also part of the LightStars program will get four hotel nights, rather than two. Nominate your sales staff here.
IN MEMORIAM
Doris Leslie Blau, the founder of and visionary behind her eponymous rug business, passed away on January 24. Since 1965, her discerning eye has brought her antique rug business into the pinnacle of floor coverings–the company's Manhattan gallery is one of the foremost in the city, with selections from around the world. "A rug, like a work of art, should awaken something in you. It should be the last clear impression you have when you leave your house, and the first thing you want to see when you walk in the door," Blau once said.
Homepage image: Courtesy of the San Francisco Decorator Showcase