Interior design can be a tough business, but there's plenty of opportunity (and profit) out there if you know where to look—and how to ask for it. Just ask iconic decorator Elsie de Wolfe, who, in one morning, landed what may be the biggest design commission ever. All it took was a little hustle.
One morning in 1913, legendary decorator Elsie de Wolfe stepped into an apartment in Paris with a client to buy some antiques. She stepped out a wealthy woman. Over the course of half an hour, she had earned what may be the single biggest payday in the history of interior design.
In a profession full of icons and colorful characters, de Wolfe stands out. Born in 1865 in New York, her first career was as an actress; although a 1905 commission to decorate The Colony Club, New York's first women-only social club, led to a new path, she never lost her flair for the dramatic. (A brief catalog of de Wolfe's adventures, eccentricities and accomplishments includes a stint as a World War I nurse in France at age 50; a lifelong love of headstands, a habit she carried into her late 70s; and a star-studded list of clients, which ultimately included Cole Porter, Condé Nast and the Duchess of Windsor.)
As a decorator, de Wolfe's impact can hardly be overstated—she practically invented the profession. Her big idea was to sweep away the cobwebs of Victorian style from the American home: to declutter, simplify and let the light in. As she wrote in her classic book on decoration, The House in Good Taste, "I believe in plenty of optimism and white paint, comfortable chairs with lights beside them, open fires on the hearth and flowers wherever they 'belong,' mirrors and sunshine in all rooms."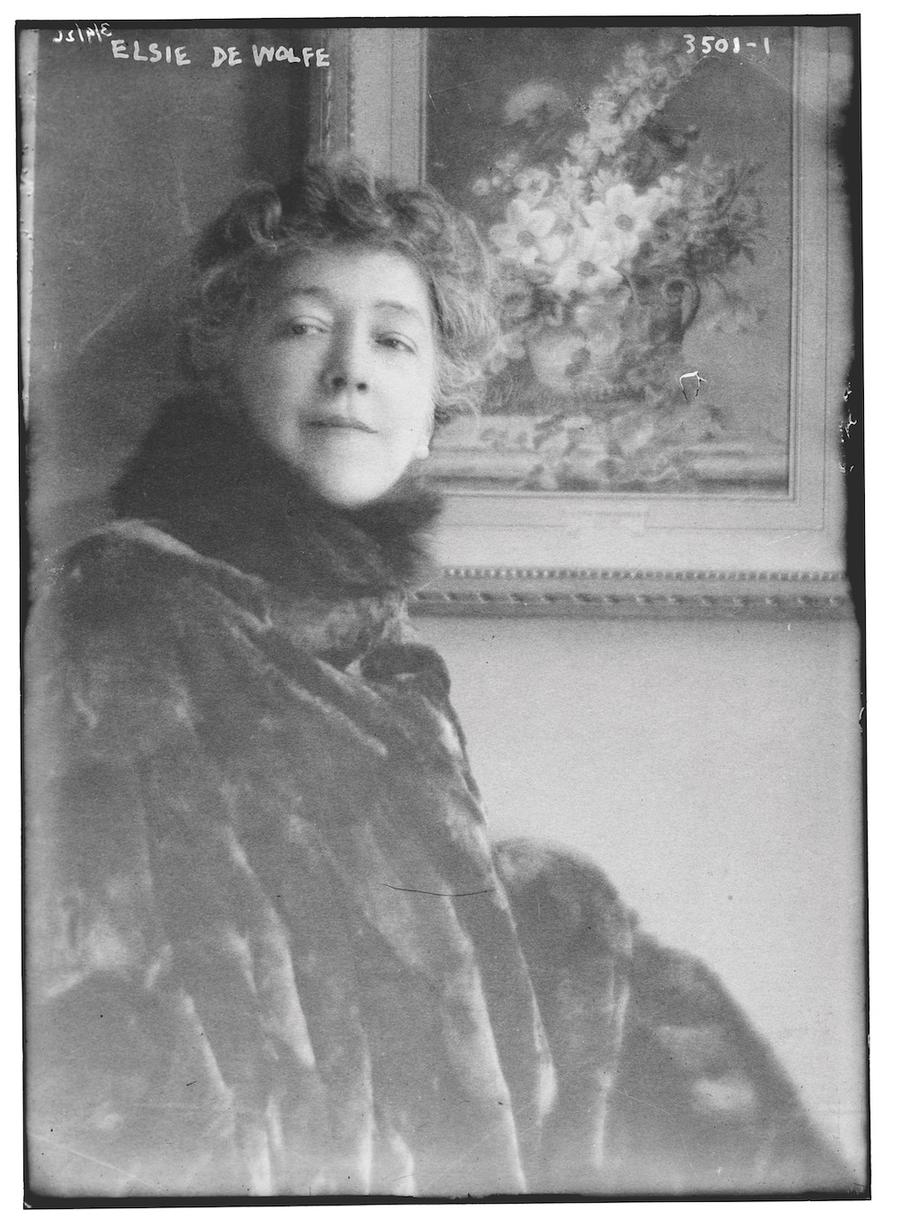 Courtesy of the Frick Collection/Frick Art Reference Library Archives
In the 1910s, de Wolfe was already widely known in high society, with an office taking up an entire floor on Fifth Avenue. Her reputation put her on the radar of industrialist Henry Clay Frick, who had made his early fortune selling coke, a raw material used to make steel. In his middle age, Frick had developed a love for art and was amassing a formidable collection. By 1912, he was building a home on East 70th Street—now the home of The Frick Collection—to house it.
Frick had already hired British architect and decorator Charles Allom (who would be knighted the following year for his work on Buckingham Palace) to design the first floor of his palatial new home. For the upstairs residence, Frick tapped de Wolfe. And so America's most well-known decorator landed America's most desirable client.
Like many clients with deep pockets, Frick alternated between demanding the best and scrutinizing the process. In correspondence, he can be read both praising de Wolfe's "wonderfully good taste" and pushing her to get better prices from art dealers, whom he referred to as "robbers." Frick was also particular about what he liked, even if he couldn't always articulate his reasoning. "I looked at your chairs, but, frankly, I do not think I would like them to live with, but am unable to say just why," he once wrote. Sound familiar?
In the summer of 1913, a unique opportunity arose. A year before, the death of Sir John Murray Scott had unleashed onto the market a legendary assemblage of 18th-century French furniture, paintings, sculpture and decorative objects, housed in a grand Parisian apartment on Rue Laffitte. Because Scott's will was still in dispute, the collection was sealed off from public viewing. However, by conspiring with antiques dealer Jacques Seligmann (specifically, by pretending to be his secretary), de Wolfe gained access to the building. Once inside, she was gobsmacked by what she saw.  
De Wolfe set a date for Frick to see the collection. Via a series of bribes, she arranged to guarantee his entry into the apartment, and for the furniture to be set up just so—the better to show off a truly singular collection. All the pieces were in place.
There was only one problem: When the day arrived, Frick sent a note that he wanted to play golf instead. De Wolfe called his hotel to cajole her reluctant client. Finally, he acquiesced, agreeing to put off his game—by half an hour. Dressed for tee time, Frick strode through the home on Rue Laffitte, asking the occasional question about this $70,000 table or that $80,000 console, mostly buying what de Wolfe recommended before leaving to make his game.
In her biography on de Wolfe, Jane S. Smith writes that by some estimates, Frick spent as much as $3 million that morning, and that the decorator's commission was as high as 10 percent. That would mean a payday of $300,000—or just under $8 million in today's money. Even if the true numbers are a third of that, it's surely the most any designer has ever made in 30 minutes.
"I realized that in one short half-hour I had become what was tantamount to a rich woman," de Wolfe later wrote in her memoir, After All. "I was also astounded at the revelation that a businessman, so astute and even cold as Mr. Frick was known to be, could spend a fortune with such nonchalance in order to keep a golf appointment."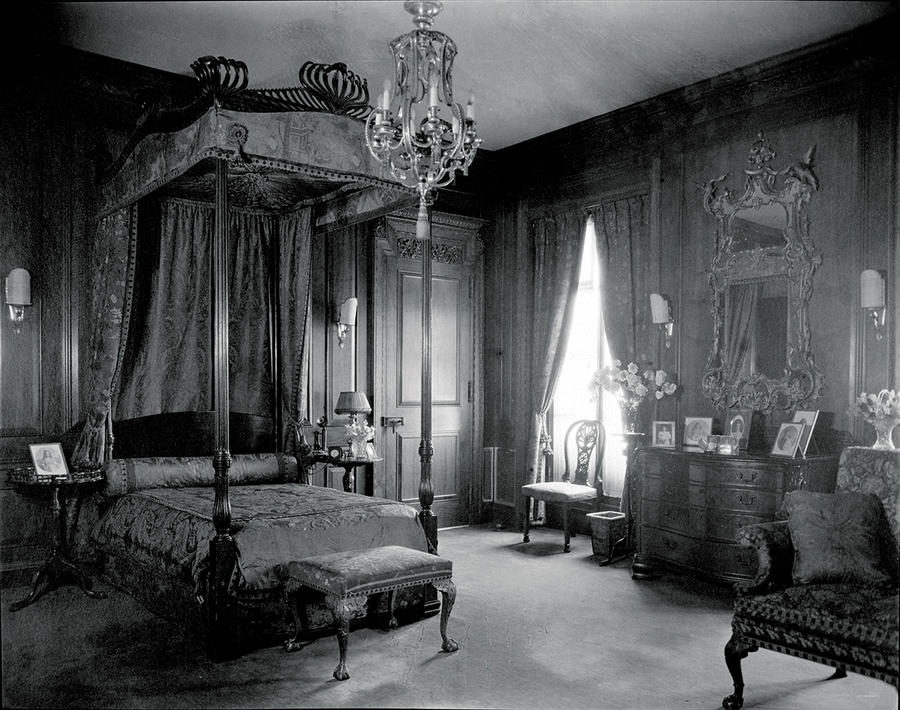 Courtesy of the Frick Collection/Frick Art Reference Library Archives
What to make of de Wolfe's gargantuan payday? In a time when designers are often encouraged to focus on earning for their creativity rather than their commission, it illustrates at least one reason why it can be so hard to leave markups behind—there's always the tantalizing prospect of a deep-pocketed client with great taste just around the corner. After all, if de Wolfe had been charging hourly for her services, she would have walked away from that house in Paris with enough to buy a nice dinner. Instead, she had enough for a nice villa.  
Most clients, however, are not Henry Clay Frick. And for every millionaire (or even billionaire) who wants the best, there are thousands of homeowners on a budget asking pointed questions about whether there's really a difference between CB2 and a custom bench-made sofa. Even de Wolfe showed some flexibility—she lowered her normal 35 percent commission to work for Frick, realizing that a 10 percent markup on his purchases would exceed a 95 percent markup on most any other client's. In her time, as today, there was no one-size-fits-all solution.  
Perhaps the lesson isn't so much about how to charge, but about having confidence in your worth. When de Wolfe initially brought the plans for her design to Frick, she presented them bound in a red leather portfolio. The famously stoic industrialist sat reading for a time, saying nothing, flipping intently through the pages. Finally, he broke the silence: He wanted to see another option.  
De Wolfe hadn't made one, but she didn't lose her cool. "Mr. Frick, when I draw up a set of plans, there is no second choice," she replied. "There is only what I show you. The best." Frick approved the drawings.
Homepage photo: A boudoir in the Frick residence, decorated by Elsie de Wolfe | Courtesy of the Frick Collection/Frick Art Reference Library Archives