It's Tuesday, the best day of the week—at least, for the BOH news desk. In our weekly digest, find a roundup of need-to-know (and nice-to-know) stories.
BUSINESS NEWS
A tenant exodus and dropoff in foot traffic has led to the foreclosure of the Design Center of the Americas building in Dania Beach, Florida, reported Fabrics & Furnishings International. Wells Fargo launched foreclosure proceedings for $173 million against DCOTA owner Cohen Bros. Realty. The bank filed the foreclosure lawsuit on June 4; earlier this week, it was reported that a new appraisal cut the value of the property by more than half—from $250.35 million to $115 million, according to The Real Deal. DCOTA has struggled with debt since 2012. Jerry Pair, Stark, Jeffrey Michaels, Judith Norman, Pindler & Pindler and Kravet Fabrics are among tenants that have recently left the design center and headed one stop down I-95 to Hollywood, which wrapped up renovation of its Design and Commerce Center last November.
Sotheby's has gone private after being sold to French-Israeli media billionaire Patrick Drahi's company BidFair USA for $3.7 billion, reported The Art Newspaper. After 31 years of public trading on the New York Stock Exchange, Sotheby's became a private company on June 14, with all shareholders getting $57 per share of common stock, a premium of 61 percent of the closing price.
In 2019, BuzzFeed expects to double the $130 million in retail sales that it earned through branded products in 2018, reported Digiday. The digitally native media brand found success in licensing its Tasty food brand—including 4 million kitchenware items sold through Walmart since launching in the fall. Later this year, Tasty kitchenware will go international, as the company has partnered with manufacturer Fackelmann in Europe, the Middle East, Africa and South America.
WithIt, the Women's Leadership Development Network, has a new executive advisory council of industry leaders. Among the founding advisers are Andy Bernstein of FurnitureDealer.net, Jena Hall of Jena Hall Designs, Caroline Hipple of Norwalk Furniture, Laura Levinson of Valdese Weavers, Karen McNeill of American Home Furnishings Hall of Fame, Julie Messner of International Market Centers, Ron Sellers of ecUtopia, and Catherine Silver of Progressive Business Media. Each will serve a three-year term; new members will be added each year.
The American Home Furnishings Hall of Fame Foundation has inducted four new members into its Hall of Fame: Jake Jabs, president and CEO of American Furniture Warehouse; Clement "Clem" M. Lange, co-founder and chairman of Best Chairs and Best Home Furnishings; Paul Maitland-Smith, founder of Maitland-Smith and Theodore Alexander; and Jim McIngvale, owner and founder of Gallery Furniture. They will be inducted during High Point Market in the fall.
LAUNCHES, COLLABORATIONS AND PARTNERSHIPS
Perennials Fabric's Wild Child, from its spring 2019 collection, was used in Chanel's St. Tropez pop-up shop—fitting given that the design drew from Chanel Tweed for inspiration. High-end retail is often inspired by a big-name designer—in this case, that big name was Belgian designer 't Huis van Oordeghem.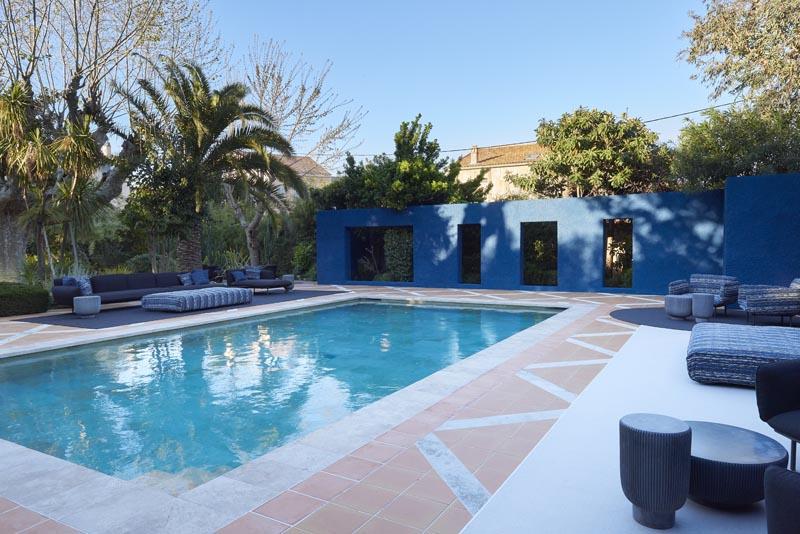 Annie Selke debuted its Custom Size Rug Program with six styles in neutral colors, available for $15 per square foot and arriving with no shipping fees within a week of ordering. Materials include indoor-outdoor polypropylene performance fiber rugs and woven polyester performance indoor rugs.
Ireland-based company General Paints Group's designer paint collection, Curator, is making its U.S. debut. The collection comes in 144 colors, a culmination of the work of 29 Irish designers and artists, including Margaret O'Connor, Elaine Madigan and Conor Holden.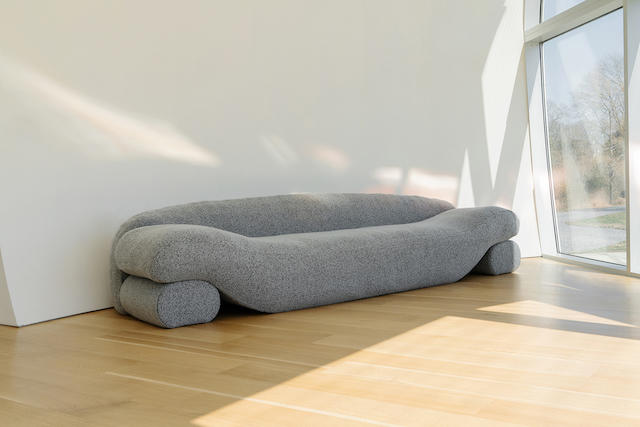 Brooklyn-based design firm NEA Studio has debuted the LEED-certified Beanie Sofa, marking founder Nina Edwards Anker's first time working with organic latex and lentil beans, which serve as filling. "The Beanie Sofa promotes relaxation, comfort and good posture," Anker tells Business of Home. "In its formal conception, [the sofa is] one gigantic soft heavy pillow resting on another."
New Orleans–based artist Alexis Walter has expanded her collection to include Alexis Walter Maison, her first fabric line. The 100 percent Belgian linen fabrics will become available this fall.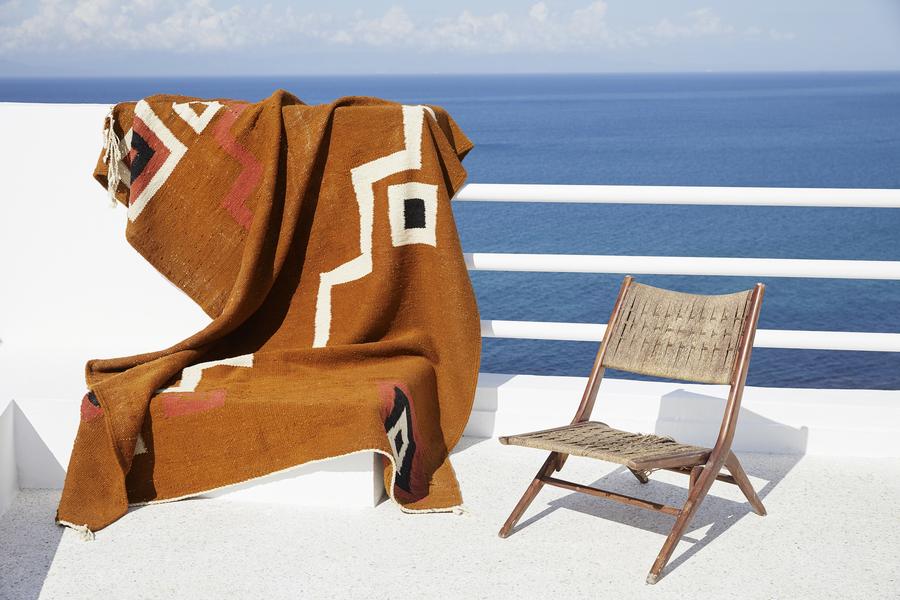 Beni Rugs, a new-ish direct-to-consumer Moroccan rug retailer, is launching its first flat woven collection on June 25. All offerings are handmade in the Atlas Mountains in northwestern Africa.
Direct-to-consumer paint brand Backdrop has partnered with Urban Outfitters to sell its collection online and in stores. In an Instagram post accompanying the news, founders Caleb and Natalie Ebel wrote: "We set out to make paint a design purchase rather than a hardware store purchase, and we're excited to partner with Urban Outfitters to carry out that vision on a national scale."
OPENINGS, AUCTIONS AND EVENTS
Last call to shop Still We Rise, a community auction held on Instagram @_StillWeRise until June 19, which donates proceeds to the American Civil Liberties Union, Planned Parenthood and the National Network of Abortion Funds. Available on the docket is a $100 gift certificate to Michele Varian's shop in Manhattan (27 Howard St.), which sells wallpaper, textiles, lighting and furniture.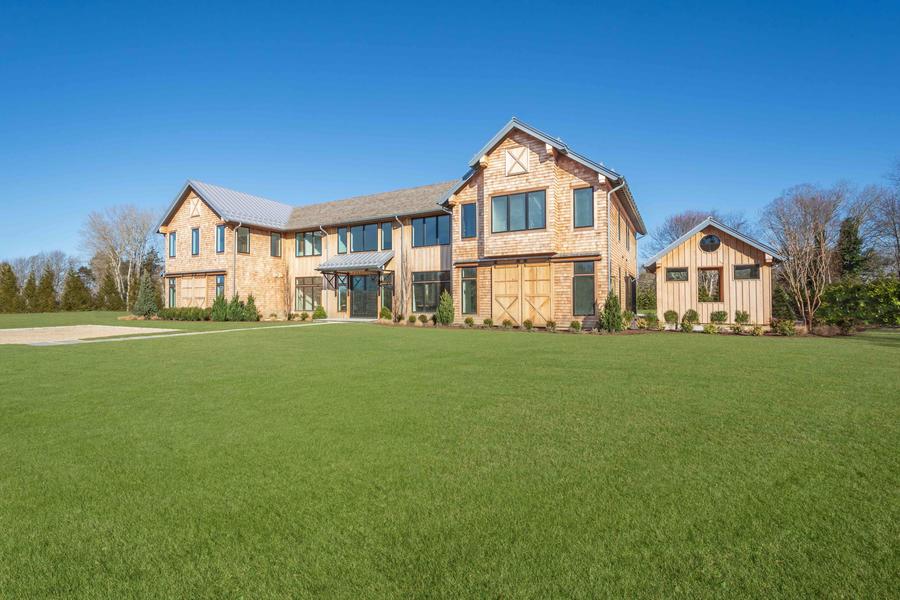 Courtesy of Holiday House Hamptons
This Saturday, Holiday House Hamptons, presented by Hamptons Cottages & Gardens, kicks off in Water Mill, New York, with the Opening Night White Party. More than 20 interior designers created rooms inspired by holidays at the designer showhouse, including New Yorkers Jaime Walters and Cara Woodhouse. (Tickets are available here.)
For Art Basel, Swiss design brand Vitra collaborated with American fashion designer Virgil Abloh on a futuristic furniture collection that will continue on in a limited-edition exhibition spin-off at various locations—including the U.S. later this year.
Wayfair will open four pop-ups at malls around the U.S. on August 1, and close them on October 31, reported Furniture Today. Dubbed Wayfair Decor & Inspiration Shops, they will be located at the King of Prussia Mall in Pennsylvania; the Streets at Southpoint in Durham, North Carolina; Tysons Corner Center in McLean, Virginia; and Woodfield Mall in Schaumburg, Illinois. Inventory will rotate throughout the three-month runs.
Salon Art + Design has announced the date and exhibitors for its next iteration, held at the Park Avenue Armory in New York City from November 14 to 18. Participating for the first time are Italian glassmaker WonderGlass and Laguna Beach, California–based Peter Blake Gallery. "Each year, Salon curates the fair so attendees will see the historical design that has become iconic and eagerly sought, complemented by more exciting 20th-century and contemporary design," Jill Bokor, fair director, tells BOH. "The exhibitors present a range of top works of art and design, carefully choosing material that speaks to interior designers, seasoned collectors and those new to the world of collectible design.
Capetown, South Africa–based gallery Southern Guild plans to exhibit at PAD London in October—the first time an African gallery has been an exhibitor there. Highlights of the display include a bull-shaped seat by Porky Hefer and large-scale ceramics by Andile Dyalvane. Southern Guild was founded in 2008 by Trevyn and Julian McGowan.
The National Kitchen & Bath Association has restructured its annual design competition to include all designers and other industry professionals, not just NKBA members (as it was before). To be eligible for the various awards, projects must have been installed between January 1 and July 11. Recipients will be announced on January 20, 2020.
Save the date for the Atlanta Homes & Lifestyles Designer Showhouse, which opens in September. A full list of participating designers will be released in July.
RECOMMENDED READING
"Are you a code sensei? A customer-service rock star?" asks Amanda Mull of The Atlantic, kicking off her investigation into how and why job listings in the U.S. have become definitively inscrutable. "A generation ago, American job seekers might have opened a newspaper to find want ads with perfunctory explanations of desired skills," Mull writes. But now, "Hiring managers are looking for extremists: You can't just be willing to do the job. You must evince an all-consuming horniness for menial corporate tasks. In an American labor market where wages are stagnant and many workers feel their jobs seeping into their personal time, such demands only create even more anxiety and dread for Americans looking for a new gig."
In memoriam
Designer and philanthropist Gloria Vanderbilt passed away on Monday at the age of 95. Of the legendary creative, House Beautiful wrote: "It's long been rumored that Truman Capote's iconic character Holly Golightly, from Breakfast at Tiffany's, was modeled after Gloria," a woman who authored eight books, appeared in several TV shows and organized many art shows. "She also had a particular eye for interior design, appointing her homes with carefully sourced antiques and exquisitely crafted decor. But despite her belonging to a certain upper-crust circle that might sometimes skew, well, crusty, her personal style always involved a touch of the fantastical: magenta-painted window frames, for example, or quilt-covered walls."
William Yeoward, British glassware designer and renowned tastemaker, passed away on Tuesday at the age of 62 after a long battle with cancer, reported House & Garden. He was known for his gregariousness, warmth, and love of antique crystal. "Willie's contribution to the design world was as giant as his personality," wrote friend and H&G creative director Gabby Deeming. "Every meeting with Willie left you feeling more upbeat, more positive and more convinced of the fun of life. He believed so passionately in his work and his people, designing with flair and fun, and always with great style." Screw Cancer, a charity (and app) Yeoward founded that stores all of the information related to a patient's diagnosis and treatment in one easy-to-access place, will continue the work in his memory. Donations can be made here.