Like a phoenix rising from a bonfire of celeb-branded leggings, Champagne bottles and fake lashes, design has re-emerged to take the reality TV drama inside. This month, not one but two design-driven makeover shows will debut on cable networks—and frankly, it's been entirely too long since America has seen what a stylish home looks like when it's not up for sale.
Following last week's debut of Bravo's Best Room Wins, featuring Elle Decor editor in chief Whitney Robinson as judge, Sotheby's Home will present in a new series called Working the Room, which premieres on Thursday. While the premise of both shows may seem similar—pair a talented designer with earnest-but-overwhelmed clients to transform a part of their home—Working the Room is not formatted as a competition. In each episode, noted designers Nathan Turner, Tiffany Riggle and Mat Sanders are given a budget of $20,000 and the challenge of producing a tears-of-joy space for their clients.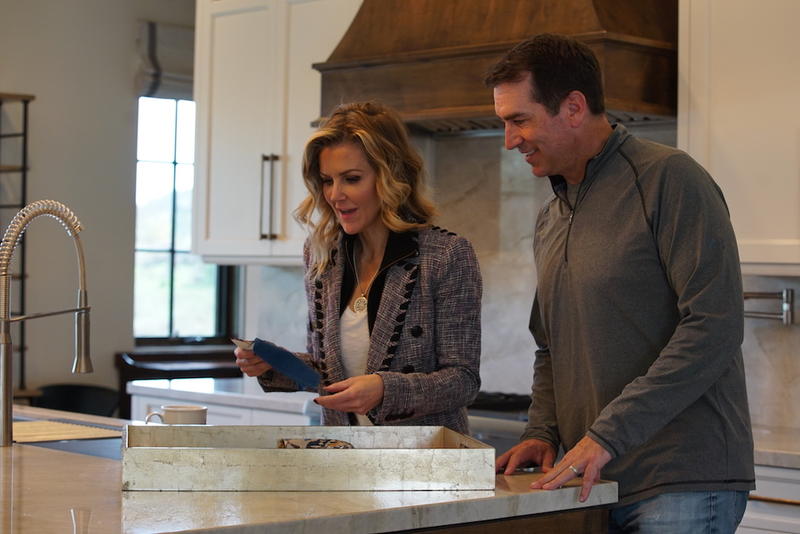 This is somewhat familiar territory for viewers of most home makeover shows. The before-and-after formula has been perfected by HGTV—and derided by much of the design community, who push against the misperceptions created by unrealistic timelines, sweet-as-pie contractors, and "custom" elements all assembled under budget.
By contrast, Elizabeth Brown, CEO of Sotheby's Home, tells Business of Home that Working the Room will spotlight the actual skill and craft of designing a one-of-a-kind space for clients. "The show focuses in on the creative process of each designer, from meeting the client to selecting furniture and fabrics, developing restoration projects, laying out of the overall design and more," she says. "By showing the complete process, the show takes viewers behind the scenes of home makeovers and shows how these talented designers tackle projects and reimagine spaces."
Another distinction is the quiet but vital presence Sotheby's Home will have on the series. The online consignment marketplace (formerly Viyet, which rebranded following an acquisition by Sotheby's in 2018) has shown steady growth as a destination for vintage, antique and high-end furnishings. The brand will be present in each episode, and hopefully not with the jackhammer subtlety of Tim Gunn telling Project Runway contestants to think carefully about the accessories they choose from the BlueFly.com wall. Instead, the designers will be sourcing pieces from the site on camera, and there's likely to be dialogue about the merits of mixing in vintage or antique designs in a space.
"In each episode, designers utilize Sotheby's Home as a resource to pull furniture, decorative objects and accessories to help anchor the new space," says Brown. "For example, in the first episode you'll see Nathan Turner chose antique pieces from the Sotheby's Home site including an antique French Provincial desk and vintage rosewood and leather side chair. The designers then pair these pieces with other renovations and items to fit their design vision and bring the refreshed space to life."
While product placements and corporate sponsorships have been in entertainment for decades, Working the Room is powered by a unique branding and syndication enterprise. The show is a collaboration with A+E Networks, Reach TV and the content production and distribution company Propagate. The 30-minute episodes will air on A+E, and get an additional bump via shorter, 6- to 8-minute mini-vignettes distributed through Reach TV, which includes outlets like airports.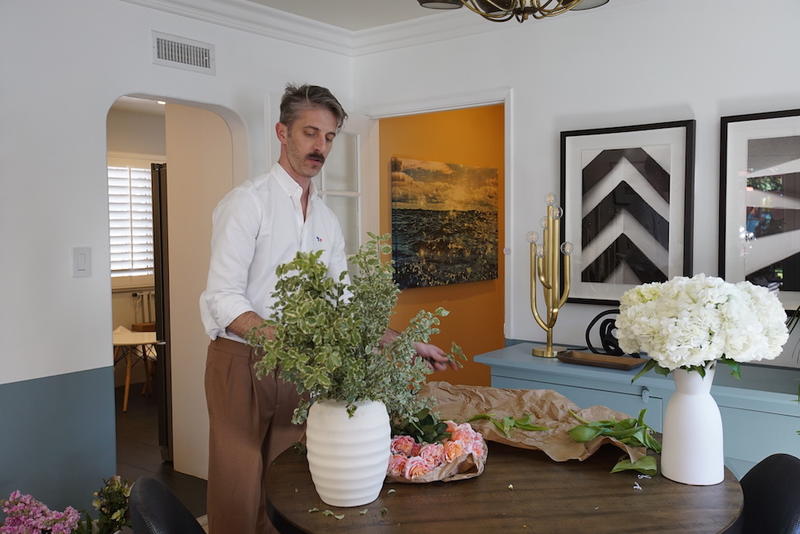 "A+E Networks and Sotheby's are co-producers in the show, and both invested in equal measure," Christian Murphy, head of Enthusiast Brands at A+E Networks, tells BOH. Sotheby's Home was involved in the show's creative development with A+E and Propagate, and the conversations had been ongoing, he explains. "Sotheby's had an interest in promoting their Sotheby's Home brand, so we jointly came up with concepts that could work for that brand and in the A+E Networks portfolio—the Home.Made brand [A+E's DIY content division] seemed a natural fit."
As design companies continue to push their branding efforts into more creative ventures—pop-ups, collaborations, live experiences—a design show seems like an ideal opportunity for a digital-only platform, especially one in the business of helping customers buy and sell pre-owned goods. It provides context to the inventory while giving the brand better visibility—and although viewers won't be able to buy an exact piece from the site shown on an episode (such is the nature of consignment goods), Brown sees the benefits beyond that. "With the increasing popularity of home design TV shows, we saw this as a great opportunity to work with leading designers to showcase the breadth of pieces and styles available on Sotheby's Home."

For A+E Networks, the show presents an elevated take on design programming for the network's Home.Made division, whose audience is about 55 percent female viewers. "A+E's and FYI's Home.Made Enthusiast block has shows like Zombie House Flipping, Tiny House Nation and Flipping Vegas, as well as original series like Vacation Rental Potential," he says. "It is a dedicated 'enthusiast' block that is loaded with bespoke short-form that offers tips and tricks to those who want to learn how to make their homes 'home made.' Working the Room was a natural fit."
Working the Room will premiere on Thursday, May 9 at 9:00 pm on FYI and on A&E Saturday mornings at 9:00 am starting May 11. We'll be watching.