The kitchen and bath industry is growing—just delve into the National Kitchen + Bath Association (NKBA)'s 2017-2018 market research. The report on trends and sales spans some eight kitchen product categories and 11 bathroom product categories, such as cabinetry, appliances, fixtures, and countertops, assessing value for each segment in new construction and remodeling. It also estimates the value of the market at $147.3 billion, with a growth of 10 percent in sales of products. Suzie Williford, NKBA executive vice president and chief strategy officer, deciphers the findings for us.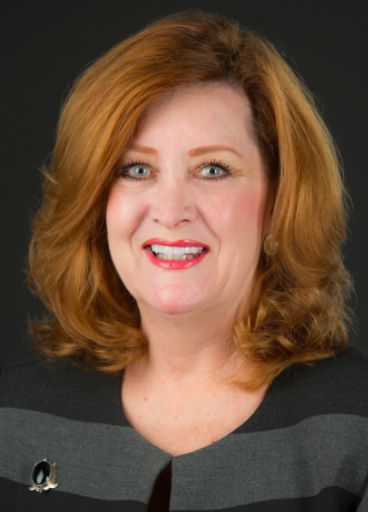 The report cites a 10 percent uptick in sales of products devoted to residential kitchen and bath remodeling and new construction.
What's responsible for that jump?

The healthy economy has certainly contributed to the robust growth in our industry. Sales of residential kitchen and bath products grew 10 percent from 2015 to 2016 in response to new home construction and a vibrant remodel/replacement market. NKBA research indicates that the kitchen and bath industry will grow at similar rates for the next two years, bringing the industry to $178 billion in 2018.
Home sales, both new and existing, are a key indicator of the health of our business as well. In 2017, sales of new homes rose 8 percent, to 608,000 units, which was the best performance in a decade. Sales of existing homes, while more or less flat for the year at 5.45 million, still registered their highest level since 2006, when 6.48 million homes were sold, according to the National Association of Realtors.
Selling and buying homes are key drivers of the remodeling industry. Homeowners frequently seek to remodel kitchens and baths, whether they are sprucing up to sell their house or buying a home and renovating. NKBA research shows that 64 percent of kitchen remodels are prompted because the room needs updating.
What should designers know about the state of the kitchen and bath industry, particularly within the residential sector? 

Designers should prepare to integrate more home technology into their designs, as well as principles of universal living. Outdoor kitchens are also growing enormously in popularity and add value to the home.
Many homeowners are considering the principles of universal design in their remodels. From now through 2036, 10,000 people will celebrate their 65th birthday every day, and for the millions who have no plans to sell their homes, they will be renovating with living-in-place elements in mind: wider doorways and hallways to accommodate wheelchairs or walkers, lever handles, voice-controlled systems. And this type of design isn't just for the aging population, it's for anyone, regardless of physical ability, whether their situation is temporary or permanent. So, it's increasingly important for homeowners to enlist skilled professionals who are expert in translating these needs to beautiful, functional and safe spaces.

What were some of the most surprising findings in the study? 

For the rapid rate at which we are seeing smart home technology coming into the marketplace, consumers still haven't embraced it as quickly as we might have expected.
The availability of smart home technology is growing at exponential rates—we saw quite a bit of this at our comprehensive trade expo, KBIS 2018, in January, especially in appliances. Many appliances are being built with connectivity options to home assistants, like Apple's Siri, Amazon's Alexa or Google Home. These devices can also control lighting, heating, security and other home systems by voice command or smartphone app. Designing for the smart home requires a little more advance planning—for instance, ensuring the necessary wiring is in the walls to allow for certain smart connections, docking or charging stations, and routing.
Many consumers are excited by the prospect of home technology, but they may not understand all its value-added potential. As the technology develops and consumers better understand what they need to make their lives better, the pace of integrating smart home technology will soar.