In our weekly digest, find all of the news you might have missed. Read on for the announcements crossing the BOH news desk this week.
BUSINESS TALK
President Trump and China's president, Xi Jinping, have a handshake deal that may put the brakes on the threatened 25 percent tariffs on $200 billion worth of Chinese imports, reported The New York Times. Had it gone into effect, "The furniture industrial base [in China would] erode and the option of going back to our prior relationships will start to close," said Rock House Farm Family of Brands CEO Alex Shuford III. "At 25 percent, we will be forced to re-source our component parts to other countries."
Heritage Home Group sold its former High Point headquarters last week. Most operations had stopped by mid-November, following a 60-day WARN (Worker Adjustment and Retraining Notification) Act notice in October, reported Furniture Today.
RECOMMENDED READING
Airbnb will start building and designing houses. Fast Company got the exclusive on the new initiative, Backyard, which Airbnb describes as "an endeavor to design and prototype new ways of building and sharing homes."
In an interview with Furniture Today, Alex Shuford III, whose firm just completed its acquisition of former Heritage Home Brand companies Hickory Chair, Pearson and Maitland-Smith, said: "There are no rules where I say don't step on the turf of another company we own. By all means, if you think you can do it better, you go and try to do it better. I want you to keep yourself nimble."
The Design and Commerce Center in Hollywood, Florida, has been revitalized, reported South Florida Business Journal. "We are truly a design destination," Jill Sauer of Jerry Pair & Associates told the Journal. "Our firms have attracted a growing number of designers, who bring their clients and spend the day here." Celebrity designer Cheryl Eisen told Business Insider that she begins her days with a "caffeine cocktail" and goes to a SoulCycle class every evening. "In all honesty, it takes until noon for my brain to fully wake up," she told the brand, making her the most relatable person in this Digest.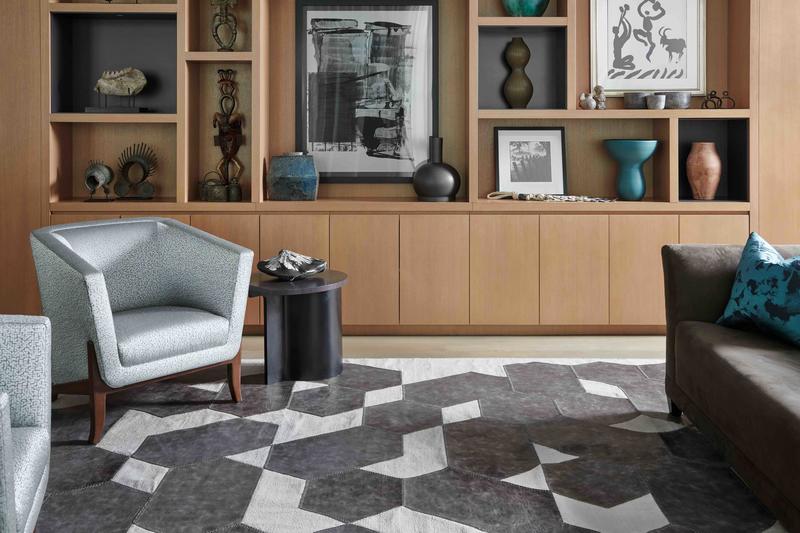 PRODUCT LAUNCHES AND COLLABORATIONS
SHIIR debuted its latest collection of rugs, made of leather and meant to honor its natural beauty. The rugs feature layers of silk, hair-on-hide and metal rivets on the main material.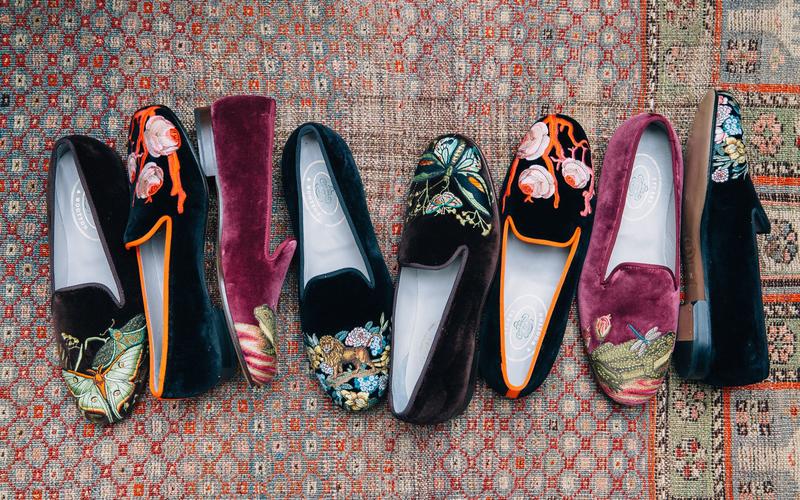 Decoupage brand John Derian Company collaborated with Stubbs & Wootton on a pair of embroidered slippers.
In Dallas, Ellen DeGeneres and Jeffrey Alan Marks will debut lighting collections at the Dallas Market Center's January Lightovation show. DeGeneres's collaboration with Generation Lighting is a mix of midcentury and rustic modern, and Marks's work with Progress Lighting represents the designer's Southern California origins.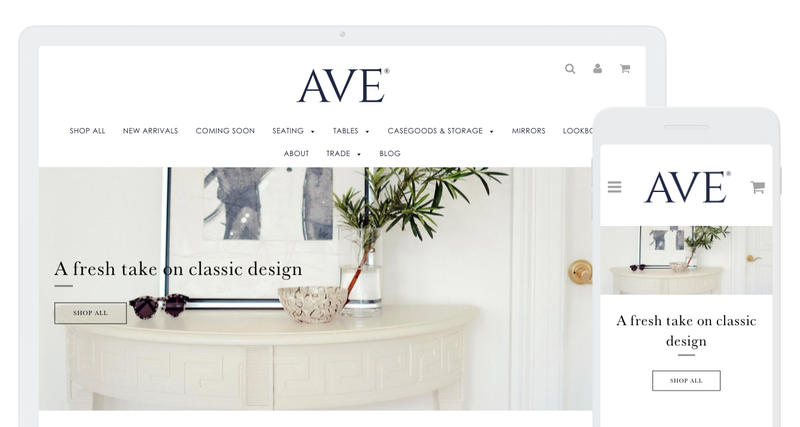 AVE Home launched its redesigned website, with a new e-commerce platform that allows for online orders, product availability, a "revamped" blog, trade resources and more. In a few weeks, it will roll out trade-only digital portals.
Tile brand Crossville also unveiled its new website, incorporating large photography and a new way to order samples that allows users to save their order history.
Maryland artist Liza Hathaway Matthews is creating a line of chinoiserie cuffs with Lema J Design, reported the NB Herald. Lema J Design donates all its profits to the Karma for Cara Foundation, which focuses on community development.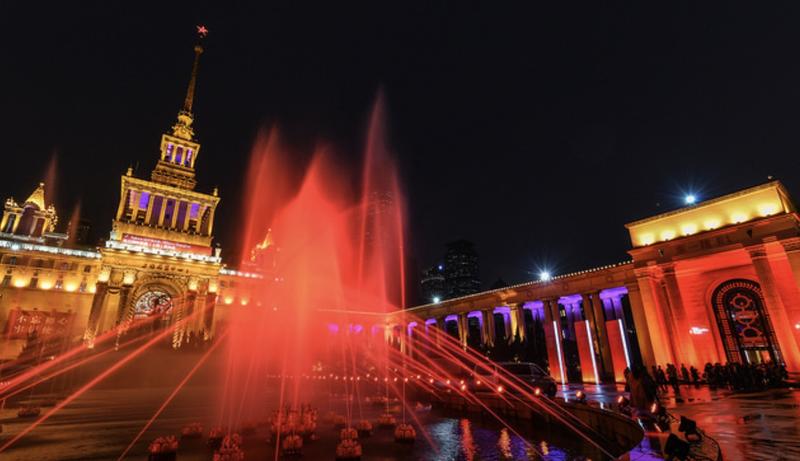 Courtesy of Salone del Mobile.Milano Shanghai
OPENINGS AND EVENTS
More than 22,500 people attended Salone del Mobile.Milano Shanghai, including a big spike in visitors from Beijing and Guangdong. This growth affirms that China is a key market for Italian design. When iADC opened at the end of November, its Italian floor also saw a strong turnout.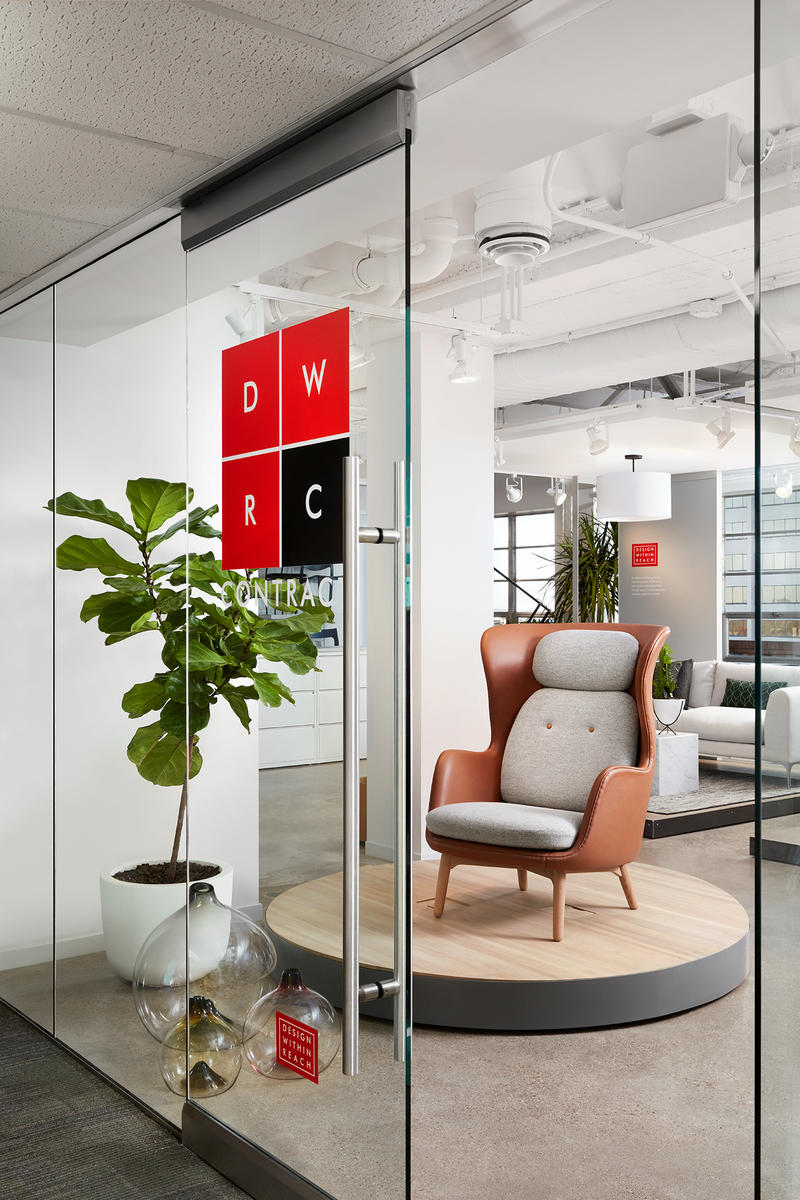 Design Within Reach opened its second showroom for its commercial division in Dallas. The new space is geared toward contract and hospitality clients in Texas, and DWR hopes it will become a one-stop shop for quick-ship dining, bar, lounge and outdoor furniture. The showroom will feature works by Pat Kim, Hlynur Atlason, Takagi Homstvedt and Matthew Hilton, all of whom have made exclusive product for DWR.
On December 6, The Antique and Artisan Gallery in Stamford, Connecticut, will host "Ring in the Holidays," a private shopping event with pop-ups by design influencers, including textile designer John Robshaw and stylist Carlos Mota. Thomas O'Brien of Aero Studios will sign copies of Library House, his latest tome.
Glass artist Jeff Zimmerman's work is currently featured in a solo exhibit called "New Works," at R & Company's Tribeca gallery. His pieces, which have been described as biomorphic and geometric, are on view through December 21 at the gallery on 64 White Street in New York.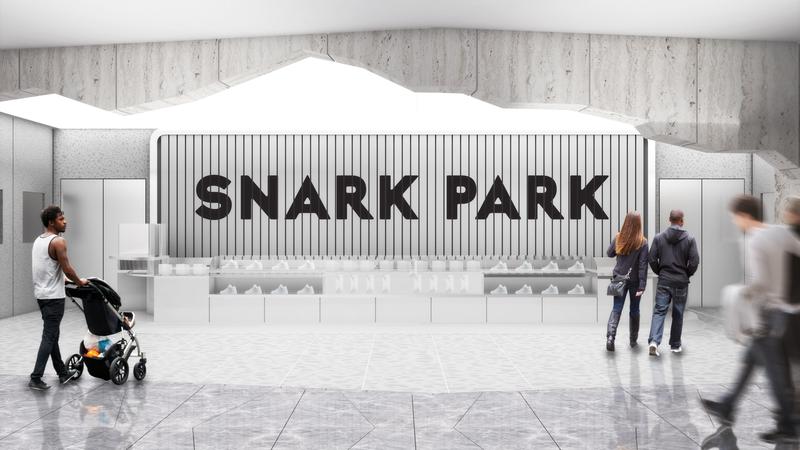 Courtesy of Snarkitecture
Snarkitecture announced that Snark Park, a "site for immersive installations housing design environments," will open in March in New York's Hudson Yards. "Snark Park will act as an incubator for a host of bold new concepts, a catalyst for our imagination of the future of cultural spaces," said Snarkitecture partner Ben Porto. This will be the brand's first permanent exhibit space, following nearly a decade of art and architecture projects. Tickets become available on January 31.
Berkowitz Contemporary Foundation unveiled the design for its new Miami art space, a 45,000-square-foot home for its collection. The building will open in 2023, located on Biscayne Boulevard in downtown Miami. Rene Gonzalez Architects had to accommodate an 80-foot-tall light installation, among other pieces of art.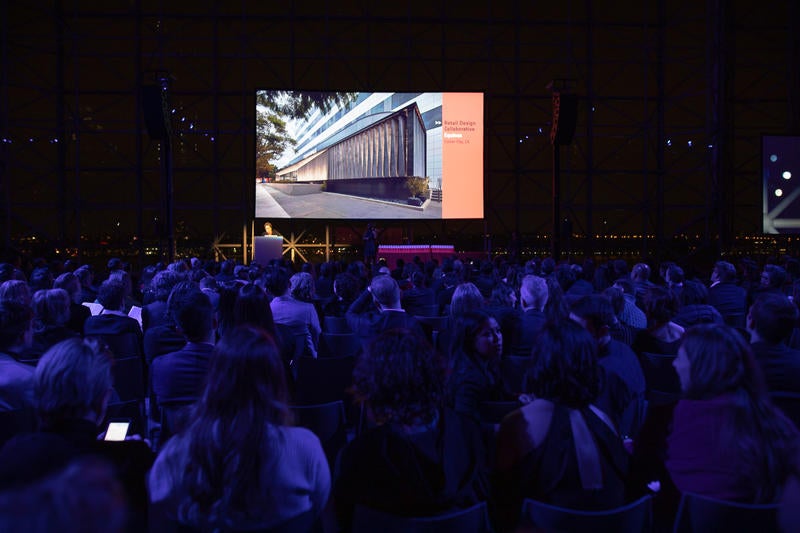 Interior Design named the recipients for its annual Best of Year competition. Among those recognized for their residential design were Lorcan O'Herlihy Architects, SheltonMindel, Shamir Shah Design, Axelrod Design, Steven Harris Architects, Atelier Zerebecky and Kos Architects, and SPAN Architecture.