When we caught up with David Gebhart, CEO of Global Views, he was in China, one stop on his annual "journey around the globe," a two-and-a-half-month trip to visit the brand's manufacturing and sourcing partners in Vietnam, India, Portugal and more. But only a few weeks in, Gebhart could already tell discussions in this year's meetings were going to be different. Political instability between the U.S. and foreign partners has created an atmosphere of uncertainty—and China is at the epicenter of the storm.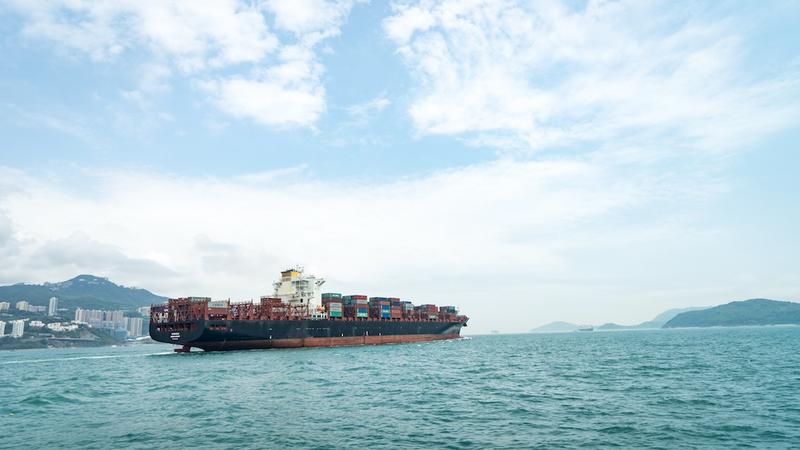 Kinsey, courtesy of Unsplash
The "new Tariff Reality," as Rock House Farm Family of Brands CEO Alex Shuford III calls it, began in June, when the Trump administration imposed taxes on imported steel and aluminum from most countries in an effort to rebuild the U.S. materials industry that had been "unfairly treated by bad policy, bad trade deals," per President Trump. By October, the U.S. government had imposed three more rounds of tariffs, totaling $250 billion worth of imported Chinese goods and materials. With each round, China retaliated, imposing tariffs on $110 billion worth of American products in total.

The existing tariffs on both raw material imports and product exports have already had a seven-figure financial impact for Century Furniture...
American policy forces a 10 percent duty on certain raw materials and finished goods imported from China, which ultimately impacts several of the most high-volume categories in the home furnishings industry, including wood furniture, upholstery, accent furniture and wall decor. The escalating situation is already being dubbed a trade war, and the worst could be yet to come: President Trump has threatened to up tariffs to 25 percent come January 1.
"There's a lot of doubt over here [in China] regarding if it's going to happen, but that swings day to day depending on what the news outlets are reporting," says Gebhart. "There are active negotiations going on right now between the U.S. and China—one day it sounds very positive in the press and the next it can turn and the sky [seems to be] falling. None of us will really know until it happens, which is very unfortunate because the uncertainty has caused a great deal of concern with the American consumer."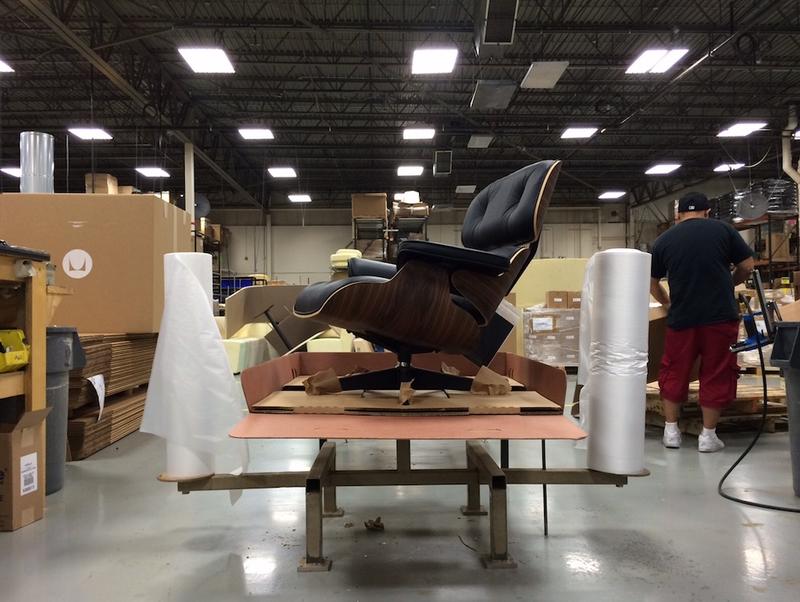 Lance Nelson for Herman Miller
In the interim, companies are making tough decisions about how to shoulder the current 10 percent tariff. So far, Global Views, which produces approximately 18 percent of its inventory in China, has chosen to absorb the added costs rather than pass them to retailers or consumers.
With the current devaluation of China's currency and the simultaneous strengthening of the U.S. dollar, there may be room for factories to take on a portion of the added costs for awhile, but Gebhart cautions that there is a limit. "The cost-sharing is truly going to impact the end consumer in the U.S., [resulting in] a higher price at wholesale and in turn retail on most categories of home furnishings as we move forward," he says—though by how much is still unknown. Gebhart says he's holding off on printing Global Views' annual price list, which normally goes to press in December, until early 2019. "At that time, we're going to have to evaluate the prices on certain items that are impacted by the 25 percent [tariff], if it goes into effect," he says.
Like the opposing sides of a seesaw, when the U.S. increases tariffs, the Chinese government does the same to even the scales. For many industry players, like Herman Miller, the tariff on exports is just as perilous—if not more so—than that of imports. "We have had a regional sourcing and manufacturing approach in order to be more responsive to our customers," says Greg Bylsma, president of the North America contract market for the Zeeland, Michigan–based company. "We are currently looking at retaliatory tariffs, which are affecting our exports."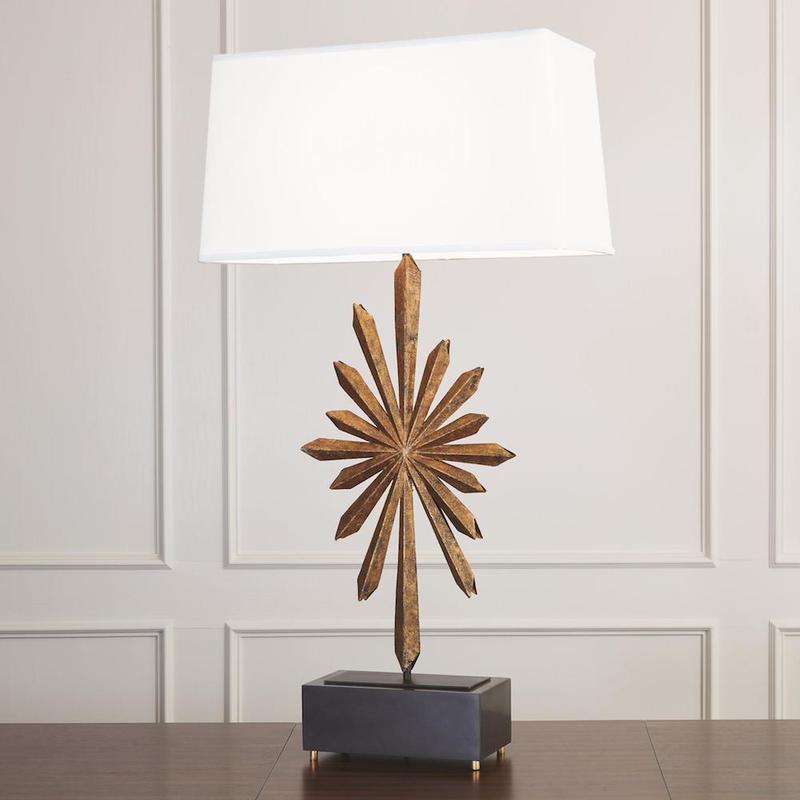 A rising number of American furniture brands have realized the value of a 'Made in the U.S.' label to the Chinese consumer. Yet the threat of retaliation to the looming 25 percent tariff could necessitate moving manufacturing out of the U.S. to avoid such penalties in the long run.
"Based on current policy and what we're hearing, we have no plans to change our manufacturing processes," says Bylsma. "That said, we continue to monitor closely and develop contingency plans to best utilize our supply base around the globe as needed as policy changes continue to be announced."
The existing tariffs on both raw material imports and product exports have already had a "seven-figure" financial impact for Century Furniture, one of the Rock House Farm Family of Brands, which credits China as its biggest foreign market for American-made products. Despite manufacturing relationships in China that date back more than a decade, the Hickory, North Carolina–based company is considering alternative manufacturing partners.
If the threatened tariff increase takes effect, "The entire supply chain in Asia will realign away from China. The furniture industrial base there will erode and the option of going back to our prior relationships will start to close," says Shuford. "At 25 percent, we will be forced to re-source our component parts to other countries."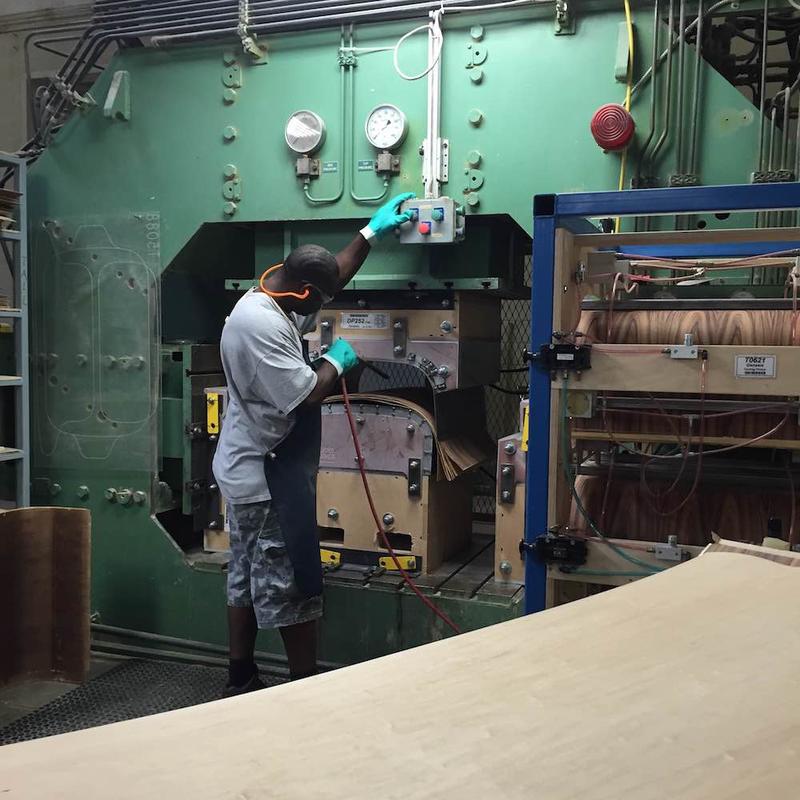 Lance Nelson for Herman Miller
Shuford suggests that Vietnam, Indonesia, India and the Philippines could be among the alternative options for U.S. manufacturing and material sourcing. But Gebhart questions whether these countries would have the workforce, skill set and mechanical infrastructure necessary to accommodate the increased production. And the Trump administration may be one step ahead: Earlier this month, India became the latest target of U.S. tariffs when 50 India-made products, including floor coverings and textiles, lost their duty-free status.
Though the tariff war clearly presents many challenges for the furnishings industry, looking at the landscape from a bird's-eye view, Gebhart says there may be a silver lining: "We've gotten so spoiled with low-quality, low-priced product coming from China. The availability and access to this type of product has cheapened our marketplace within the home furniture industry. How low can you go? It's a reality check in a way, that [makes me think] maybe customers need to pay a little bit more and get better quality with something that will last longer and not be at that unbelievably low price point that some of the big-box, lower-end retailers have been offering. The days of 'disposable' home decor may be coming to a close with these increased duties. Everyone might be paying more, and consumers very well may be getting better quality as a result."
Perhaps Gebhart is onto something, but our long-distance call was cut short. He had meetings with Chinese factories to attend.