Designers have good reason—make that a list of good reasons—to attend the panel-packed Fall Design Week at AmericasMart this month. The third rendition of the gift and home show will unfold September 24 to 28, featuring trade-only seminars, networking opportunities and a number of CEU-accredited events—many of which focus on improving designers' and retailers' businesses. Here are some highlights.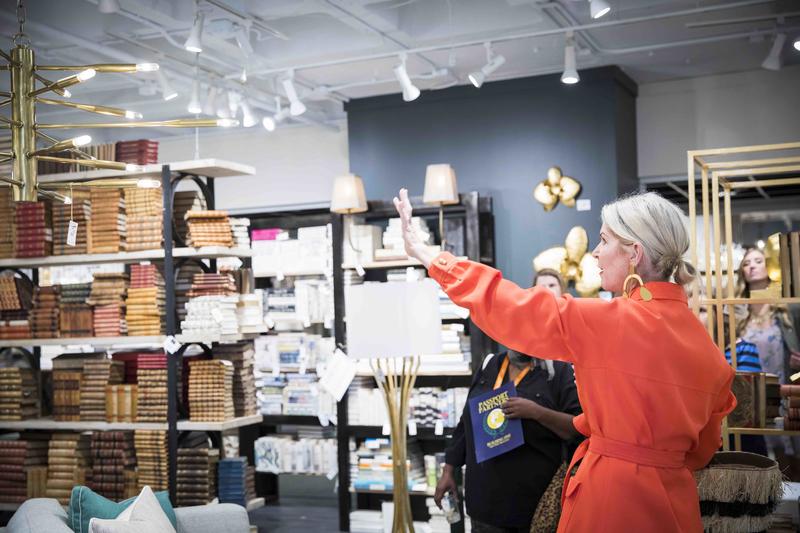 Who's Who
Fall Design Week boasts a packed roster of notable names. TV designer Vern Yip kicks off the event with a keynote on how designers can grow and maintain their businesses, as well as offering a deep dive into his personal design philosophy. At this point in his career, Yip has balanced running his own fabrics and furnishings line, as well as designing luxury interiors (when he has time). Based in Atlanta, the designer is right at home in AmericasMart.
Also sharing hard-earned wisdom this Market are the likes of Christopher Grubb, who shares his expertise on managing the contractor-designer-architect relationship and the much-discussed topic of client referrals; and designers Sandra Funk, Shayla Copas and Lisa Mende, who will be on hand to discuss how designers can grow from "a one-person show" to a profitable business.
As for must-visit exhibitor names, consider Christopher Guy, Currey & Company, Global Views, Jaipur Living, Phillips Collection, Summer Classics and Surya, who will all be showcasing their wares.
The Crowd
"Fall Design Week is an important extension of our daily design business at AmericasMart for local and regional interior designers," says Jenny Heinzen York, the trade center's vice president of Home. But designer attendees can also expect some other industry counterparts; the event also welcomes retailers, as well as buyers in a range of industries including event planning, film, staging, architecture, landscaping and hospitality.
"On the retail side, as store sales are tracking up for the year and a robust holiday selling season lies ahead, retailers across categories are encouraged to use this week to make last-minute additions to their store floors," continues Heinzen York. Professionals of all sorts are invited to get their complimentary headshot taken, daily from September 25 to 27, at the Event Hall on the first floor of Building 1.
Good Times
After getting schooled at the week's panels (including a legal crash course with attorney Angie Avard Turner), designers can opt in for fun-yet-educational events. Take Designing & Entertaining for the Holidays, which will be hosted by Atlanta Homes & Lifestyles editor in chief Elizabeth Ralls, with Rhonda Peterson, Patricia McLean and Howard Wiggins, who will help designers bring in the holiday season and learn how to use seasonal decorating to grow their business (0.1 CEU).
Market goers can also swing by showrooms and floors for a bevy of cocktail hour or coffee talk options—from the Welcome Happy Hour unfolding on September 24 in Building 3 and the adult beverage assortments at nearly every turn, to Banjo Cold Brew coffee in Building 1, available on the daily.
The Nitty-Gritty

Design Week runs from 9 a.m. to 4 p.m., Monday, September 24, through Friday, September 28, at AmericasMart Atlanta, located at 240 Peachtree Street Northwest.
Not yet registered? There's still time!