After the sale of Lane Furniture to United Furniture Inds.—HERITAGE HOME GROUP had announced the sale of nearly all its LANE FURNITURE business assets to UNITED FURNITURE INDUSTRIES in a sale that is expected to be finalized by the end of the year—Heritage Home Group has divided itself into three core business organizations, with new executives now appointed to lead each one.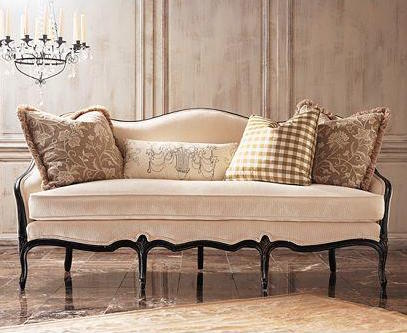 Thomasville & Co., will now be overseen by Regan Iglesia, who had spent much of his career at Waterford/Wedgwood, and has since served as chief merchandising officer at Heritage Home Group.
Thomasville includes Thomasville, Drexel and Henredon; and former CEO of Theodore Alexander Harvey Dondero—who had also served as president of Universal Furniture and, between 2005-2007, was CEO-president at Broyhill—will again take the reins at Broyhill.
The Luxury Group, which is comprised of Hickory Chair, Pearson, Maitland-Smith and Lane Venture, will now be headed by Kevin Bowman, who was the vice president at Stanley Furniture, in addition to previously serving as executive vice president of sales and marketing for Avalon Furniture. In the past Bowman also was vice president of sales and retail development for Thomasville Furniture. Most recently, he joined Heritage Home Group in 2016 as president of sales.
Prior to this new restructuring of Heritage Home Group, as Furniture Today has reported, Broyhill and Lane were considered a single business unit, while the company's luxury unit included the brands of Thomasville, Henredon, Drexel Heritage, Hickory Chair and Pearson.
"We firmly believe the creation of these unique business units will provide the focus and resources that our brands need to efficiently respond to the specific demands of their customers in this fast-changing retail environment and secure the next phase of growth for our company," said Heritage Home Group president and CEO Pierre de Villemejane in a statement.