A little over one year after pivoting to a newsstand-only bookazine model, Meredith Magazines has announced that starting with its fall issue, which debuts July 30, Traditional Home will once again be available for home delivery. Though the content has remained largely the same throughout changes in the magazine's distribution, its business model has completely transformed. In a tumultuous print media landscape, the brand's return to subscriptions demonstrates how Meredith has found an avenue to give beloved brands a second life—even in a challenging advertising environment.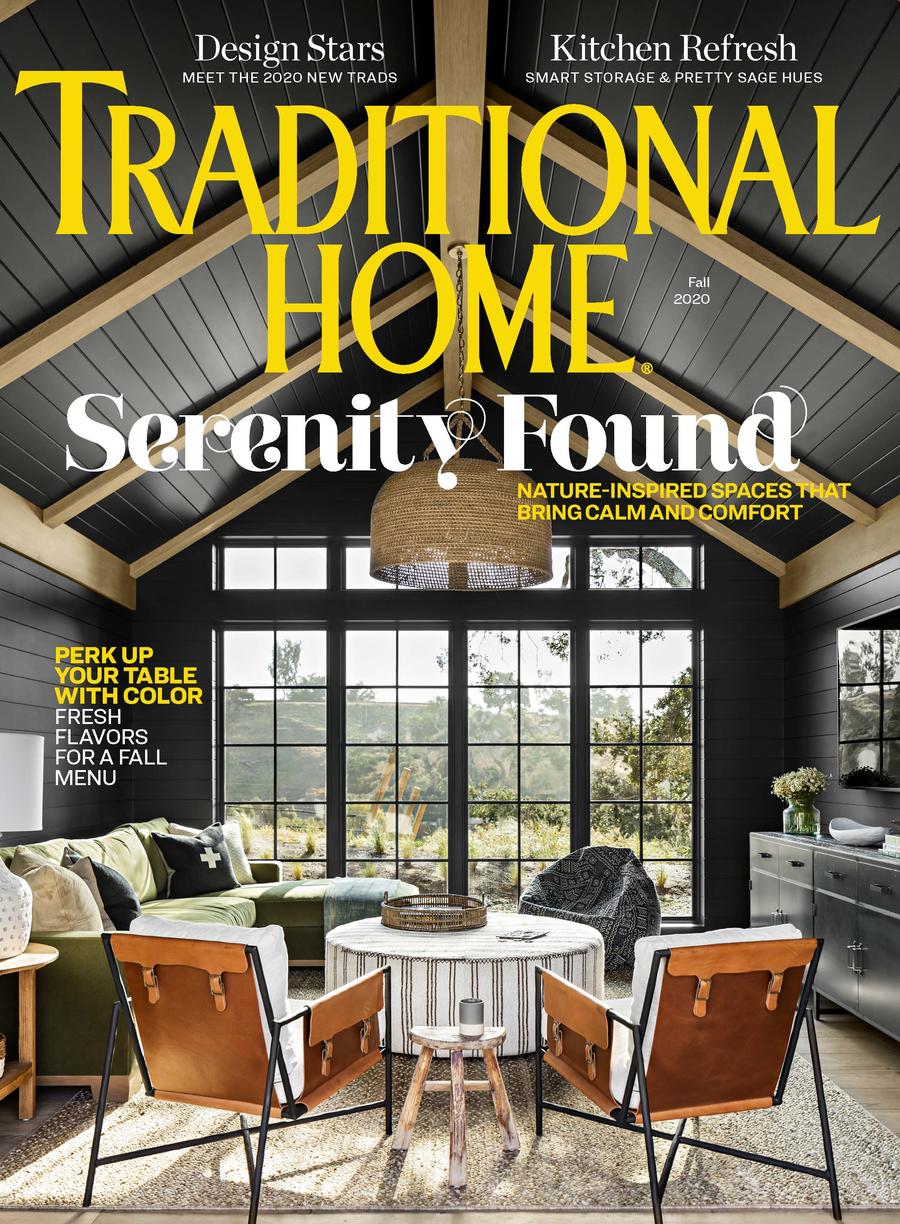 "There are some brands in our portfolio that are beloved by a certain number of people, and we really believe that those consumers that are passionate about those brands are willing to pay more for the brand," Meredith Magazines president Doug Olson told Business of Home.
Back in June 2019, Meredith announced that it was shaking up Traditional Home's business model. The title—which at the time boasted a circulation of 850,000 and readership of 4 million, but faced insufficient interest from advertisers—would no longer be available by subscription, the company said. The magazine would still be available four times per year (down from eight, then six), but you'd have to go to the newsstand to get it.
"Before, it was an advertising-subsidized model, so we didn't charge much for the subscription," explains Olson. "There weren't enough advertisers supporting it, and when you have an ad-based model without enough advertising, you either have to do something else or shut it down. We decided to change the model. Now, in a consumer-focused model, it's all about charging more for a better product."
Meredith already had deep expertise in the special-interest category, and with more than 1.3 million newsstand pockets at its disposal, the company was creating consumer demand around niche special-interest brands. Traditional Home moved into Meredith's special-interest division; as part of the shift, Des Moines–based editor in chief Jill Waage expanded her purview to oversee the company's other home-focused special-interest publications, including Elegant Homes and Dream Kitchens and Baths. She also remained the editorial director of Magnolia Journal, Chip and Joanna Gaines's quarterly lifestyle publication with its own dedicated team in Waco, Texas.
At the time, it seemed that Meredith was following in the footsteps of similar transitions at titles like Cooking Light and Coastal Living—magazines reimagined as lush quarterly bookazines, printed on high-quality paper stock and sold at a corresponding premium price point. (A one-year subscription to Traditional Home could once be had for around $10; in its new format, it retails for about $13 per issue.) Then in November 2019, Coastal Living resumed subscription service; Cooking Light followed in December. From the outside, the road forward for Traditional Home suddenly looked much different.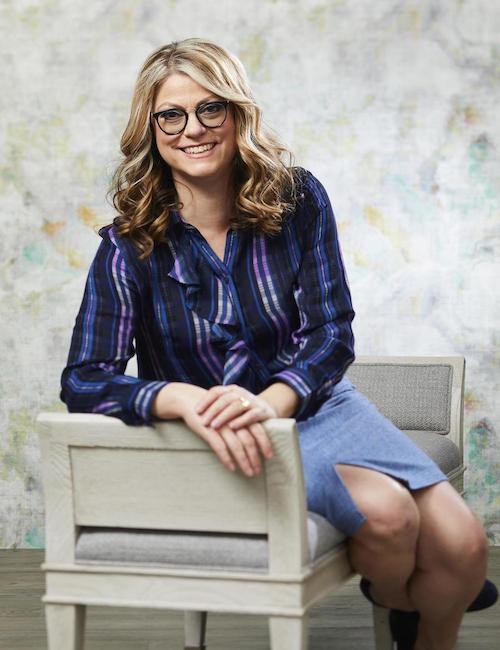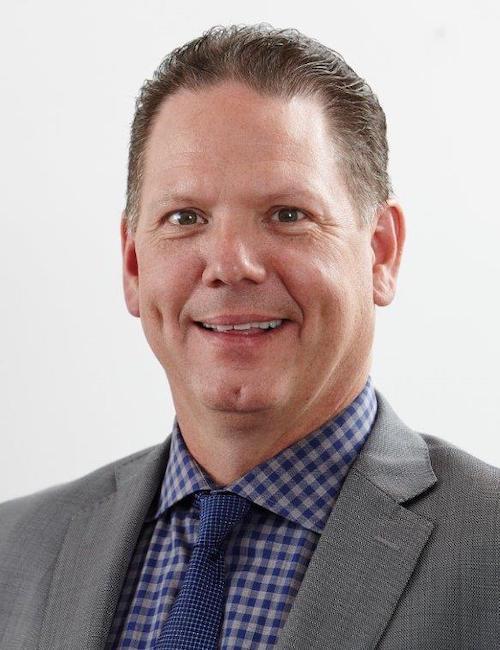 The shift from newsstand-only back to home delivery signifies that the brand has passed a certain test—that of consumer demand, even at a higher price point. If a magazine is available only on newsstands, the power of that brand needs to be strong enough to compel readers to leave their homes, find a newsstand, pick up the latest issue and bring it home—and then like it enough to do it again when the next one comes out.
"I oversee the editorial team of Magnolia Journal, so I've got a front seat on what a phenomenal success a quarterly, premium, passion-driven audience is," Waage tells BOH. "Obviously it was always my hope [to see that for Traditional Home], but I don't think it was ever necessarily a foregone conclusion. Our readers, they showed up—they found it and they paid the premium price because they want this content. That's what makes this part of the process even sweeter, is that I knew in my heart people wanted this and that they were going to seek it out. So when they did, that just made all of our hearts leap every time we got results back."
Success looks much different for Meredith's revamped high-end quarterlies. The company had been putting 360,000 issues of Traditional Home on newsstands to test its appeal; as the magazine shifts into its next phase, that number will stay roughly the same. Newsstand buyers will still see a $12.99 price on each issue; subscribers will get a full year for $20—a savings, but a far cry from the deep discounts of the previous model.
The magazine's advertising, though insufficient to support the book on its own, had been priced based on the title's 850,000 subscribers. Now that those audience numbers have dropped, rates have adjusted accordingly. "Obviously, when you go to a smaller audience, you can't continue to sell the way you used to, but there has been a small amount of advertising every step of the way here," says Olson. Building a subscriber base of 150,000 to 200,000 readers, he says, would be a success in this model—and enough to bring some advertisers back. "Once the rate gets bigger, I expect that some of those advertisers that were pretty disappointed when we transitioned Traditional Home to a consumer-based model will come back. It's just going to cost them less to be part of it, because it's going to be going to a smaller group."
Meredith publishes more than 300 special-interest books for demographics ranging from Latino parents to boat owners, with most issues priced between $10 and $15. To make the model work, specificity is key; the titles typically tell you everything you need to know about whether or not the brand is a fit for you. "It's not all things to all people; it's very much aimed at a passion point," says Olson. "The hope in the business model is that it's still successful enough in the newsstand-only model to prove that our thesis is correct. And in the case of Traditional Home, it was absolutely correct. It worked out the way we had hoped. But if it hadn't sold on the newsstand and the consumer wasn't there, we would have stopped doing it altogether." (A brand that didn't pass the test? Family Circle, which was shuttered last year. Though it had a broad readership, Olson says that its general-interest lens made it hard to find an audience in this new model.)
"I think it's natural that to find people [willing] to pay more for something, you're going to [find fewer] people," says Olson. "You've just got to make sure that fewer people is enough—that it still makes sense for you and the consumer. We've launched Reveal with the Property Brothers and Sweet July with Ayesha Curry on the same model. We've also revamped Rachael Ray's magazine [now called Rachael Ray In Season] much like we did with Traditional Home. Right now, it is newsstand-only. We're out to prove that the consumer wants it, and in the future we hope to bring it back at some point, if it makes sense."
Another part of the pivot to luxury quarterlies? A shift in digital strategy. Readers can find Traditional Home on newsstands and social media, but the brand no longer has its own dedicated dot-com and produces no digital-only content. Instead, its print features appear online under the Better Homes & Gardens umbrella—a brand that, with more than 7.6 million subscribers, has no need to pivot away from the ad-supported model anytime soon, says Olson.
"We have found with this model that the social channels are actually more important than having a website that we put a lot of expense against," says Olson. The idea of eschewing a branded website came about as the company was developing Magnolia Journal for the Gaineses, who already operated a dedicated site. "Because they already had their own website and their own e-commerce, we were never going to be able to do that [for the magazine]," he explains. "We started [exploring] other things to drive subscriptions and awareness, and we were successful because the consumer really wanted it. When we got into brands like Coastal Living, we noticed that the social channels were driving a lot of activity and there wasn't this demand for a [website]."
According to Waage, it's just as well: These days, all of the design industry's important conversations are happening on social media anyway. "This industry does so much on Instagram that we feel like that's a great place for us to be—and then you think about all the events we used to go to, and now everybody's doing Zoom and Instagram Live. It's all playing out there."
"We're in this business that can be unpredictable, but what it comes down to is that these are premium products," says Waage. "It just proves the point that consumers do want this content in this print format, and they're willing to pay for it. It shows a level of engagement with the consumer that goes all the way to their pocketbook, you know? And that's really reassuring."
Homepage image: Shutterstock