In our weekly digest, find all of the stories you might have missed. Read on for the announcements crossing the BOH news desk this week.
CUE THE APPLAUSE
Filmmaker and design center owner Charles Cohen was awarded the insignia of Chevalier of the Legion of Honor by Gérard Araud, French Ambassador to the U.S., yesterday. His company, Cohen Media Group, focuses on playing French films in North America. In addition to owning the D&D Building in New York, the Decorative Center Houston in Texas, the Pacific Design Center in Los Angeles, and Design Center of the Americas in Dania Beach, Florida, Cohen owns Landmark Theatres, a chain dedicated to indies, and he renovated and reopened the Quad Cinema in New York.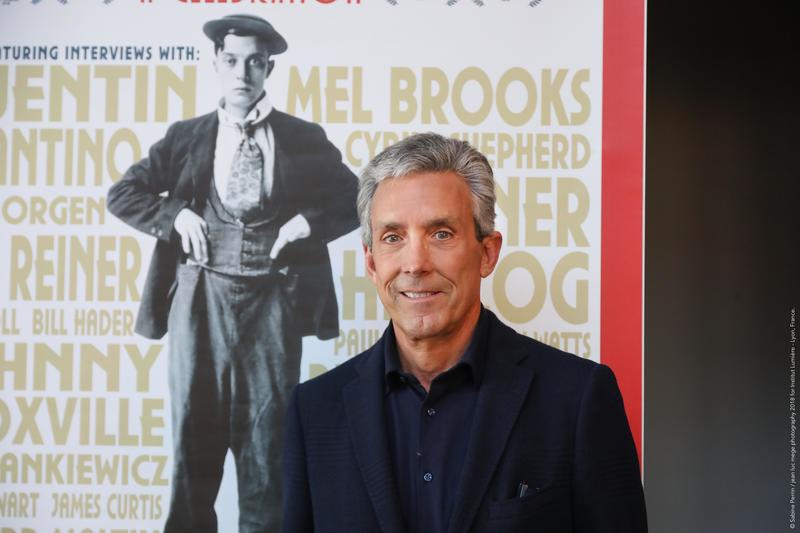 Sabine Perrin of Jean Luc Mege Photography
The Window Covering Manufacturers Association Product Awards has recognized Hartmann & Forbes's rollerfold as the 2018 Product of the Year. The Judges' Award recipient is Rollease Acmeda's hook tube. The rest of the winners will be named during the International Window Coverings Expo on March 8 to 10 in Nashville, Tennessee.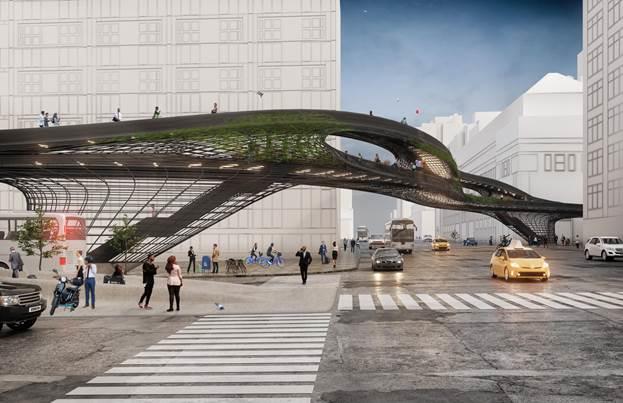 New York's DXA Studio received a grand prize for Metals in Construction magazine's 2019 Design Challenge: creating a new urban pathway. The firm's design on 9th Avenue connects the Moynihan Train Hall at West 31st Street to the High Line and Hudson Yards at 30th Street.
LAUNCHES, COLLABORATIONS AND PARTNERSHIPS
The Property Brothers, aka Drew and Jonathan Scott of HGTV fame, are launching a consumer-facing design platform called Casaza. Users can hire designers and contractors on the site, as well as shop all decor, furniture and accessories from each featured project curated by the Scotts. Notably, Casaza showcases the designers' works fee-free. Keia McSwain, owner of Denver-based firm Kimberly + Cameron and president of the Black Interior Designers Network, is an early adopter of the platform—one of the few, she says, that is explicitly interested in showcasing minority designers. "Who else has reached out to us as far as being inclusive?" she tells Entrepreneur. "Nobody. [Casaza has] given me confirmation and affirmation. With them it's less about the 'say' and more about the 'do.'"
The Container Store debuted a new custom closet line, titled Avera. Inspired by Italian luxury, Avera complements the three other custom closet lines that the brand offers. It will be sold in installation only, not available in stores.
Ceramic tile and bath furnishings exhibition Cersaie has a new logo. Named "Open Cersaie," it's meant to reflect the exhibition's main values: relationships, new ideas and innovation. Cersaie 2019 will be held in Bologna, Italy, this September.
Target has teamed up with Vineyard Vines on a new 300-piece collection that encompasses home and outdoor goods, reported HFN. The collection runs from May 18 to July 13; prices range from $2 to $120.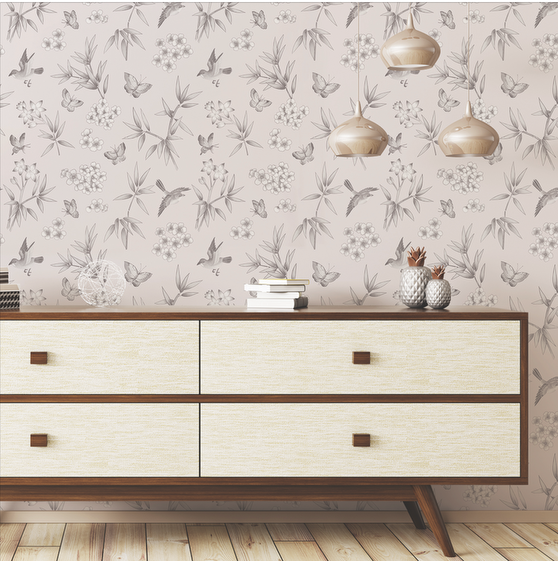 Gwyneth Paltrow's Goop has partnered with removable wallpaper brand Tempaper on a new print titled Wings. The pattern, featuring hand-painted flowers and animals on a pale pink, gray and white palette, is exclusive to Tempaper.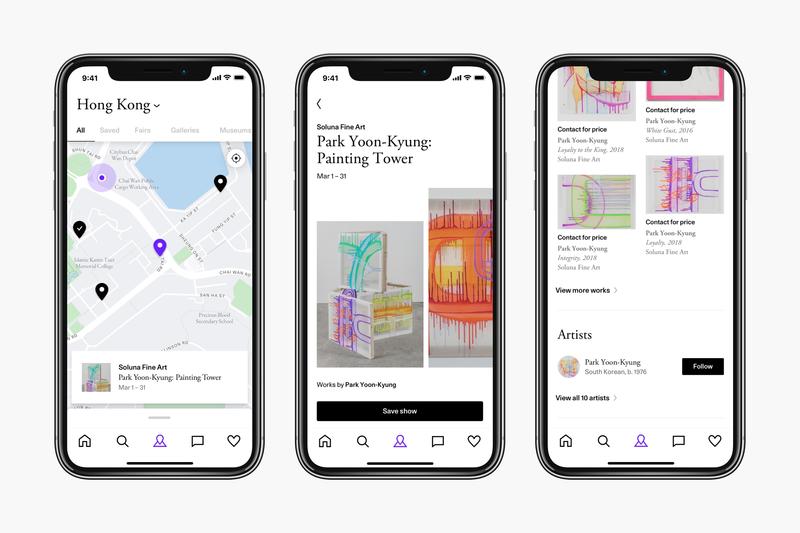 Artsy has a new feature coming at the end of this month. The app will debut an art guide to encourage users to explore gallery exhibits, art fairs and museum shows in New York, London, Hong Kong, Paris, Los Angeles and Berlin. It will draw from the company's network of more than 3,000 galleries, 800 museums, and 80 art fairs in 90 countries. The new feature is part of a collaboration between Artsy and BMW.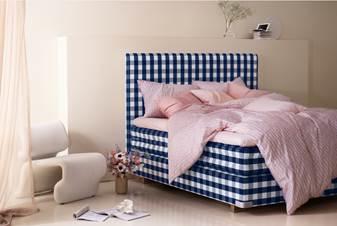 Swedish bedding brand Hästens has collaborated with fashion designer Lars Nilsson on a collection of bed linens and accessories. Each design was drawn by hand using pencils, watercolors, gouache and crayon.
OPENINGS, AUCTIONS AND EVENTS
New York gallery Friedman Benda opened "Transition," Beirut-based designer Najla El Zein's debut solo show, last Thursday. Three series are shown for the first time: "Distortion," "Fragmented Pillar," and "Seduction."
Volta exhibitors have found a new home in light of the show's cancellation a week before its opening due to required maintenance of its original location, Pier 92 in New York. Gallerists will instead showcase their work at a few locations: David Zwirner's gallery, a donated commercial space in Chelsea, and at the Art on Paper Fair from March 7 to 10 on Pier 36.
"Reckonstruct," a sustainability-themed U.S. exhibit at the XXII International Exhibition of La Triennale di Milano, opened on Friday. Showcasing circular economy, bio-fabrication and biomimicry, it highlights the American materials revolution. Consisting of three stools, one made of trash, one from natural materials, and one that imitates nature, "Reckonstruct" was a collaboration between Humanscale, Stickbulb, NextWave Plastics and a handful of other eco-minded design firms. "Some of the materials we were working with are so new that they're not ready to go into mass production," says Jane Abernethy, Humanscale's chief sustainability officer and Reckonstruct curator. "Others have potential to be used for future products. This exercise allowed us to push ourselves to think differently and challenged us to find new solutions."
The American Society of Interior Designers has published the schedule for its inaugural "Outcome of Design" conference to be held March 21 and 22 at Merchandise Mart in Chicago. Among this year's speakers are Doreen Lorenzo of the School of Design and Creative Technologies, Kate Lister of Global Workplace Analytics, Sandra Leigh Lester of Affecting Change, and Fred Marks of the Academy of Neuroscience for Architecture. Learn more here.
Kips Bay has announced this year's location for the annual New York Decorator Show House, a 12,425-square-foot Upper East Side townhouse (36-38 E. 74th St.), which is on the market for $30 million.
RECOMMENDED READING
The new 'dream home' should be a condo, not a 10,000-square-foot house, argues Allison Arieff in The New York Times. "Many builders will tell you that though these houses are large, they are more efficient—even that they have a small carbon footprint. But this is like bragging about the good gas mileage of an S.U.V. While a 10,000-square-foot house built today uses less energy than a 10,000-square-foot house built a decade ago, a home of this size requires a phenomenal amount of energy to run. (And most likely has an S.U.V. or two in the garage.) Does anyone need 10,000 square feet to live in?"
The Washington Post published a Q&A with House Beautiful and Delish editorial director Joanna Saltz, reporting that she was tapped for the HB job last April. Answering a reader's question on whether the print edition is an afterthought, Saltz says, "I'm so sorry that people feel that way. Print is most definitely not an afterthought—in fact, it drives most of what I do every day. I love that we can create a lush magazine featuring amazing designers (like cover star Nick Olsen this month), and create a website that includes brands people shop every day. Also, this is all an evolution. ... We'll try some things, and what works will stay, ... what doesn't, won't."
"Too much social media love can shorten a design trend's life cycle," reported The Wall Street Journal. "Interior design concepts, once disseminated sluggishly via coffee table books and glossy magazine spreads, now zip around the world thanks to the chic multitudes who feed photo-friendly platforms like Instagram and Pinterest. On the latter, only food, crafts and women's fashion compete with home decor for clickability and fascination. ... The downside: Social media has also seen many decor trends flame out prematurely." Some trends that have been a bit overchewed? Terrazzo, millennial pink, and shaggy Moroccan rugs.