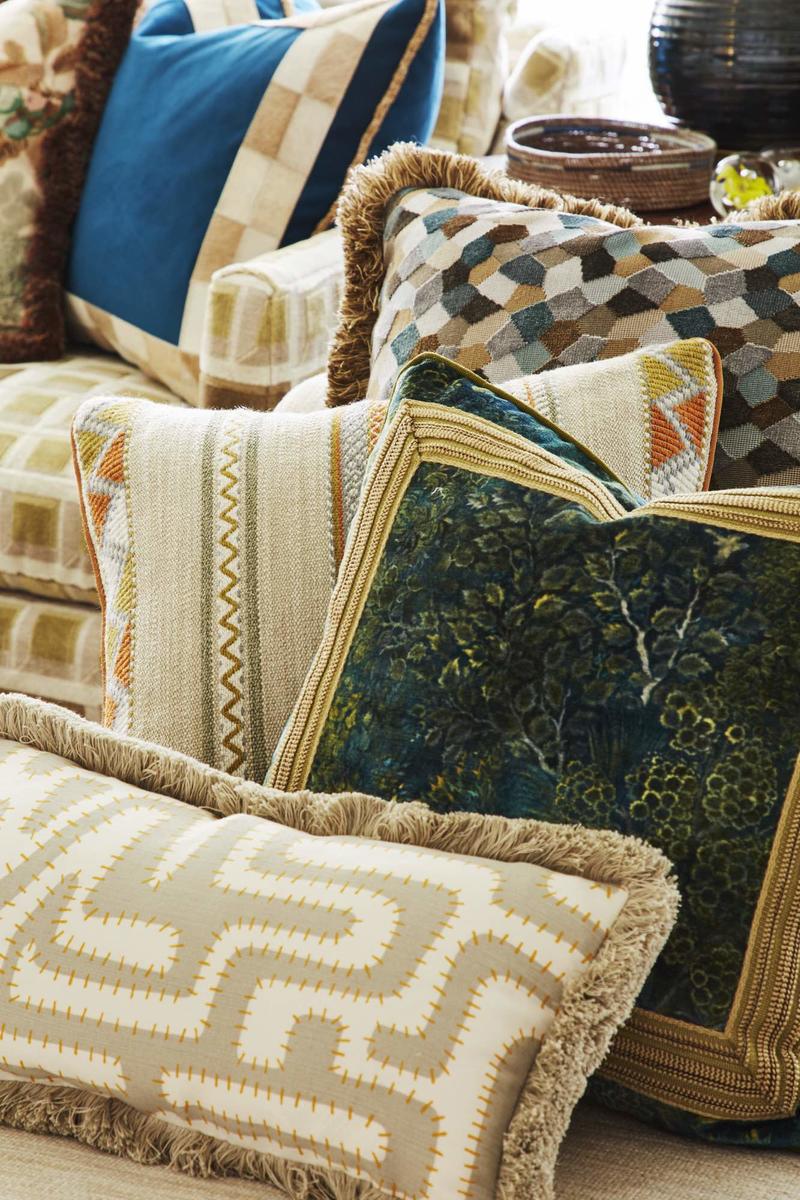 The 2018 Kips Bay Decorator Show House may have ended months ago, but a near-exact replica of Philip Mitchell's "The Drawing Room" lives on at Lee Jofa's suite in the D&D building, featuring many pieces from the brand's newest collections.
"It is a great honor and privilege to have my Kips Bay Show House Drawing room re-created and recognized a second time in the Lee Jofa showroom at the D & D Building," says Mitchell, who established his namesake firm in 2002. "The inspired collaboration with the team at Lee Jofa, along with the continued generosity from the Kravet family, has made the experience exceptionally rewarding for me and my office. It is wonderful that our mutual passion for design and giving back can benefit an incredible charity like the Kips Bay Boys and Girls Club."
Mitchell continues: "The replication involved mostly existing pieces repurposed from the original space, and I had to establish which pieces worked proportionately better for the new layout in the Lee Jofa showroom space. ... It was important to me to maintain two seating areas, which we managed to do. I also tried to make sure most of the artwork, lighting and accessories were included, giving the room a definite sense of what you felt in the showhouse space. A few pieces like the bar, games table, etcetera, had to be sacrificed because of space limitations; however, I think the replication was definitely successful in creating the feel that was achieved in the original room."
This was Mitchell's second time designing a room in the showhouse. The first, in 2015, was a spiral staircase noted for its patterned wallpaper and multiple pieces of art. This year's showhouse was a $51 million property on the Upper East Side that featured the work of over 20 designers, including Bunny Williams, Alessandra Branca, Dan Fink, Brian del Toro, Katie Ridder and Sasha Bikoff. The beneficiary, Kips Bay Boys and Girls Club's after-school and educational programs, serves children ages 6 through 18 in 10 locations throughout the Bronx.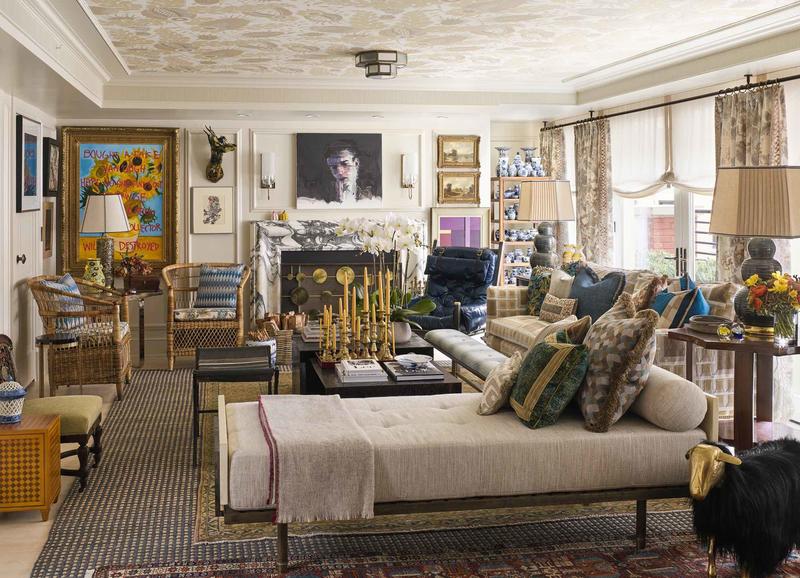 Kravet created an auction of custom pillows that were designed by Mitchell for the space. The 11 pillows (among them, the Persian Garden velvet pillow and the Kapisi pillow) feature Kravet fabric and trimming and start at $150 each. The auction, benefiting the Kips Bay Boys and Girls Club, began last week and will continue through the end of August.