In our weekly digest, find all of the stories you might have missed. Read on for the announcements crossing the BOH news desk this week.
OPENINGS, AUCTIONS AND EVENTS
Danish textile manufacturer Kvadrat's new exhibition, titled "Adelita Husni-Bey: Chiron," opens today at the New Museum—the second commission in a three-year partnership. A film of the same name will debut at the site-specific installation, featuring 26 banners that have extracts of immigration acts from 1882 to 2017.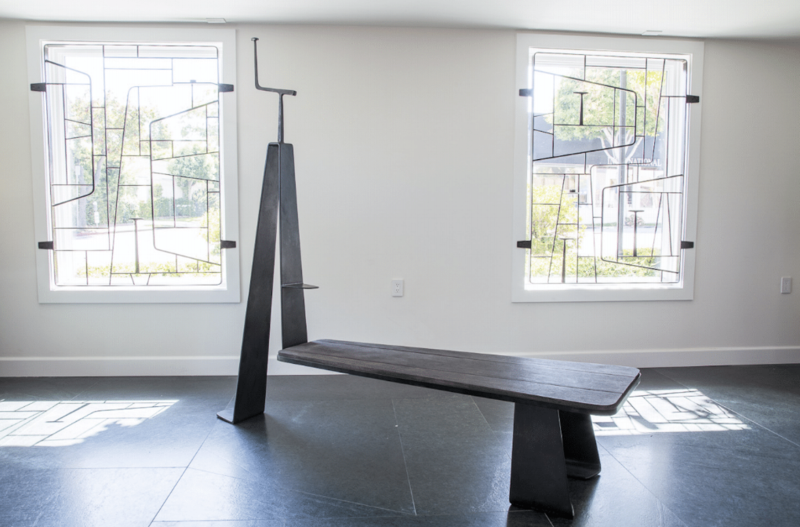 Courtesy of Leclaireur LA
1stdibs, which celebrated the grand opening of its new gallery in New York's Terminal Stores this week, will open an exhibition produced by Italian artist Mattia Biagi during Frieze Los Angeles on February 15. "Metropolitan Sets" will feature Biagi's art alongside furniture, lighting and objects from 1stdibs.
The deadline to apply to the International Craft Pavilion, a section of the London Design Fair geared toward global makers and artisans, is March 18.
The 2019 Pasadena Showcase House of Design began renovations. Participating local firms include Samantha Williams Interior Design, The Art of Room Design, and Robert Frank Interiors. The showhouse will be open from April 21 to May 19.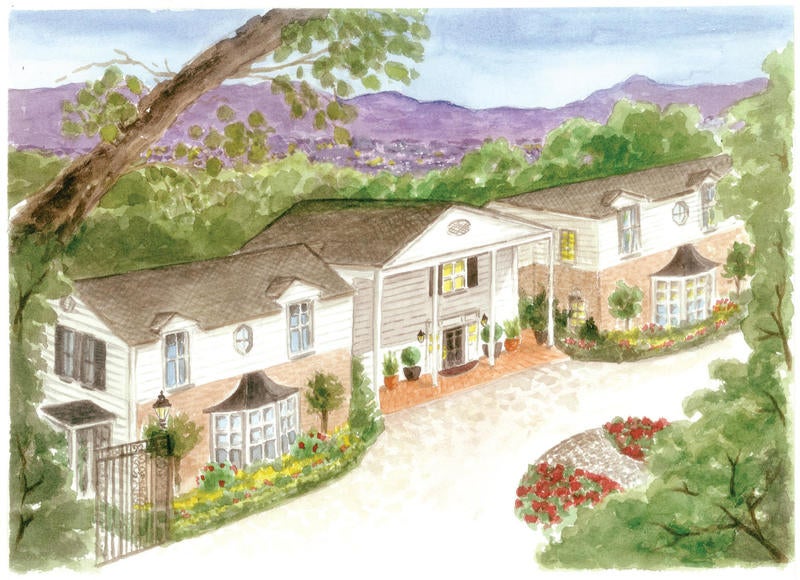 Courtesy of Pasadena Showcase House of Design
You can view the masterworks of 2,254 children at this year's Philadelphia Flower Show. Fresh Artists, a nonprofit art education group, worked with 42 schools to produce the exhibit, comprising portraits of flowers inspired by famous photographs. Each entry will be showcased for the entire show, March 1 to 10.
New York–based architecture and design firm DXA Studio began designing an orphanage in Zambia. The project will involve building a chapel, school, clinic, sports field and homes on a 17-acre lot. "One of our key missions at DXA is to give back, and since our founding we've been working with nonprofits to realize that goal with our work in Haiti and in Africa," says DXA partner Jordan Rogove. "We believe that thoughtful design has an important role in projects in the developing world." The orphanage is scheduled to open in summer 2020.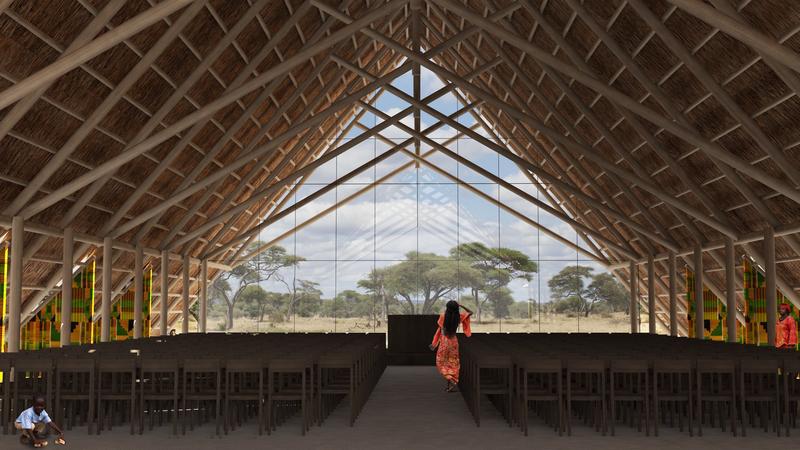 RECOMMENDED READING
Gwyneth Paltrow shared her Goop journey on last week's Business of Fashion podcast. Paltrow opened Goop's first London brick-and-mortar in September 2018, and recently debuted her first collection with CB2. "From a 10,000-person email newsletter to a wellness empire now valued at $250 million, Goop has certainly come a long way," the BoF team wrote. "Had she known how difficult it was going to be, Paltrow says she might not have jumped off the bridge into the Goop waters."
"Tiny houses have a dark secret," reported Fast Company. While buzzy, the contemporary living concept can be problematic to execute—a side of small living that hasn't been discussed at length. "Tiny houses are promoted as an answer to the affordable housing crisis; a desirable alternative to traditional homes and mortgages," wrote Megan Carras. "Yet there are many complexities and contradictions that surround these tiny spaces."
It's no secret that Instagram has changed the way consumers discover design–but it has also raised questions. T.M. Brown explores questions of authenticity and the proliferation of self-taught designers in this Medium post.
BUSINESS TALK
JCPenney has ditched home to focus on fashion, reported BoF. Moving forward, its furnishings will only be available online and in a handful of its Puerto Rico locations. "Optimizing the allocation of store space will enable us to prioritize and focus on the company's legacy strengths in apparel and soft home furnishings, which represent higher margin opportunities," JCPenney said in a statement. Company shares have decreased by 63 percent in the last year.
U.S. tabletop brands Lenox and Fiskars Group both extended their leases by another decade in tabletop design center FortyOne Madison. The companies occupy two of the biggest showrooms in the New York building, with Lenox at 12,669 square feet, and Fiskars at 12,120. "Longstanding relationships with the world's most prestigious brands play a crucial role in the New York tabletop market's growth," says Kristi Forbes, senior vice president and director of FortyOne Madison. "This extended engagement is a clear indication of the industry's sustained strength and vitality."
CUE THE APPLAUSE ...
This month, IKEA celebrates the 40th anniversary of the Billy bookcase. "Functional, flexible and modest, Billy is a bookcase made for anyone and everyone," the brand said in a statement. In celebration of the anniversary, the bookshelf now comes in a new shade of yellow, as well as with add-ons like display shelves and book ends.