On Friday, Lenox Corporation announced that its board of directors had appointed Mads Ryder as the brand's new CEO. A native of Denmark, Ryder comes to the legacy American brand from top leadership roles in several European companies, including LEGO Group, Weight Watchers, IC Group—and most notably, Royal Copenhagen, where he cultivated an enthusiasm for the brand's dinnerware among young consumers.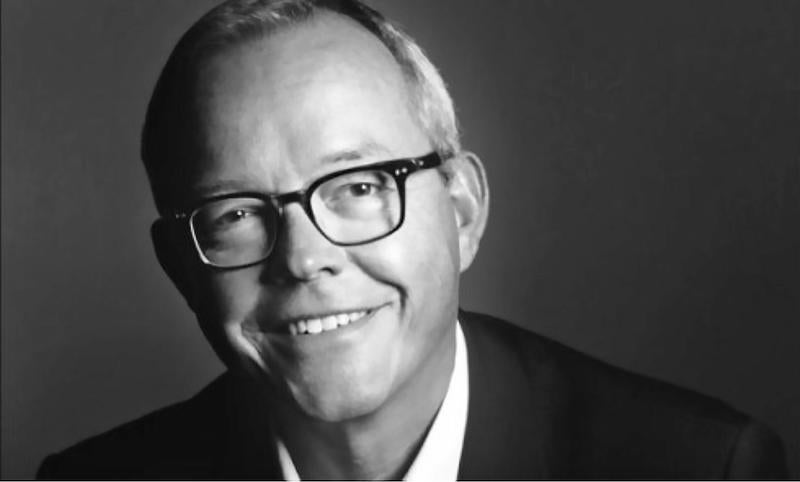 "We admire Mads's impressive track record of building brands and effective organizations," says Marc Utay, Lenox's board chairman. "While he was CEO of Royal Copenhagen, we watched [him] reposition one of the tabletop industry's most prestigious, though aging, brands into what is now a highly relevant and vibrant brand in Denmark and Japan."
In his new role at Lenox, Ryder hopes to replicate that performance in the American market. "Being handed a 130-year-old American brand is a privilege. Lenox has so much to it, and I'm honored to be heading up the team to make sure we get the company back to where we were," he tells Business of Home. "As you know, dinnerware and the tabletop [category] is not where people necessary invest to the extent that they used to. We need to change that—and we can."
Ryder takes over for Brian Gowen, who led the company as interim CEO since Katrina Helmkamp's departure in June, and will continue to serve as the company's COO. BOH caught up with Ryder last week as he prepared to move into a new apartment in Philadelphia. "I've been positively surprised," he told us. "My wife and I have a flat in Copenhagen, but I have to say, Philadelphia is a very good substitute."
You joined Royal Copenhagen in 2009 and transformed the brand's positioning in the marketplace. Can you tell us about your work there? And what from that experience will you bring to Lenox?
At Royal Copenhagen, we took a brand that was more than 230 years old and rejuvenated it significantly. The brand was … not dusty, but its appeal was lost on younger consumers who buy differently than their parents did. We made it mix-and-match, so if you were young and originally bought our dinnerware in white, and as you got older and got your own taste, career and money, you could buy decorated dinnerware to match the white you already had. The beauty of it was that we did it all on the same shape, on a platform that enabled you to mix older pieces you might have inherited in with new ones.
In the end, we actually made an old legacy brand collectible while also making it really appeal to the 25-year-olds. We also [eliminated] products that were not selling, or were turning some consumers off. The most obvious examples were non-dinnerware products—wooden and glass pieces, figurines and Christmas collectibles—that were not part of the core business. Step by step, we took them out of the range to focus on dinnerware.
My vision for Lenox is exactly the same. It's a little bit early [to say], but there's no doubt that the [current] range is very broad; I think we will need to focus it more. But what we really need to do is get to the young consumer—and also activate some of the old stuff, but make it appealing to [a new generation].
How do you connect with that younger consumer?
That's [one of] my biggest challenges, personally—to manage a company in the U.S., but also to get to know the American consumer. In all honesty, [as much as] we love to focus on the differences, I think there are still a lot of similarities across in the world. You eat different foods here, to some extent, but it's not that different.
[No matter where you are], having a meal is precious time. So we want to deliver products that help consumers enjoy the moments they spend sitting around the table. Far too many people sit in front of a television and don't talk to each other about their day. I'm not saying dinnerware can solve that entirely, but we hope [the product] encourages you spend more time together as you take your time to eat nice food, make that good cup of coffee.
It's not difficult to convince a young person to buy a precious handbag, because they understand that quality stuff is nice to have. Now, it's just getting those young consumers to feel that investment dinnerware makes your [time gathered around the table together] even better. Hopefully it is our dinnerware—but even if not, we hope they enjoy [meal time] anyway.
Where do you see opportunity in the tabletop business? Where is the industry going, and how can Lenox go with it?
One day, I can talk myself into a depression; the next day, it's easy to find opportunity! I think the [movement toward] sustainability is really going to help us. We've all gone to IKEA and bought something stupid; it works now, but we find out later it is a waste. I think that in today's fast society, [the idea that] things need to be used for generations works better for us.
The other thing that is really going to help is that people are increasingly individual. In fashion, many years ago, you [went to the store and] bought a look. Now, you make a look. You mix $1,000 high heels and $50 jeans. You dress based on who you are as a person, you express yourself. I think that is going to happen in houses as well. People don't want to invite a neighbor over for dinner [in a room] that is a copy of the neighbor's; they want to make an impression and express themselves. That's absolutely an opportunity. Will there be people who don't care? Absolutely. But there are a lot of people who invest in their home, and we need to cater to those people.

You've said that your initial focus at Lenox is to create a better customer experience. How do you plan to do that, and why is it important?
I want our consumers to see the brand the same way. We need to speak with one voice, one service level, and the same assortment. That is difficult nowadays, when everyone is fighting and there's a lot of discounting going on.
I do not like to see our products in deep discount, and one way to avoid that is to talk more to the consumer about what we offer and explain what you get if you invest in our brand. I think that's what I've learned in my career: Make them aware of what they get when they buy your product, and trust that that makes your brand value and your price rise to a better level.
We are all struggling to find the balance between online, department stores, and our own stores. We haven't found that equilibrium, and that's why [many brands are] struggling. Everyone is looking for the formula. We benefit from the omnichannel approach—from being online and offline. You may want to buy online, but you still want a look and feel. You want to see it, you want to put it under light, you want to try something else next to it. I think the formula will be out there.
Consumers are more demanding in the U.S.; there's absolutely no doubt about that. You are spoiled with the offerings and the service levels. Convenience is part of everything you do! It's really nice to experience as a consumer—I just moved here, and that's the part I'm going to enjoy the most on a private level—but it's tough to deliver as a brand. The consumers want us instantly, day and night. That's a challenge for any company.
Lenox has many great designer collaborations. Will that continue to be a part of your strategy moving forward?
I want to invite designers in who really like the material, whether it's glass or bone china or porcelain; who want to come work in our model shop, where we make the molds; who get dust on themselves in the lab. I'm not sure just offering artwork is enough. I want someone who says, "I love porcelain, the way the material works, the way my art and creativity is expressed on that material."

I also prefer designers who come with not only design, but new functionality—something where you say, "That's a smart solution." Gravy boats are always dripping, so someone who can solve that problem; someone who can make a thermal cup. Add or include functionality, and express your art on our product.
What are you most excited about coming into this role?
In the U.S., you don't have a lot of companies that are 130 years old. I find it such a privilege to be asked to come and work with a legacy brand like Lenox, and I intend to leave it in a much better place when I retire—whenever that is—because the history of the brand deserves it. I don't want to be the one who didn't improve the brand.
A lot of American consumers say to me, "Help us make Lenox nice again, because we don't want to lose Lenox." When I meet people, everyone knows Lenox—even when I go through immigration. Sometimes people say, "Well, my grandma has it—but if you can do your part with your team to bring it back to where it was, that would be really, really nice." That's where I feel the pressure. We were the brand leader, and we need to be the category leader again.