At the New York Tabletop Show this week, Kate Spade New York will debut its first tabletop collection under new creative director Nicola Glass, who joined the brand last fall after 13 years at Michael Kors. When Glass started, she saw an opportunity to evolve the brand's product—everything from ready-to-wear and handbags to home—while maintaining the brand's DNA and personality.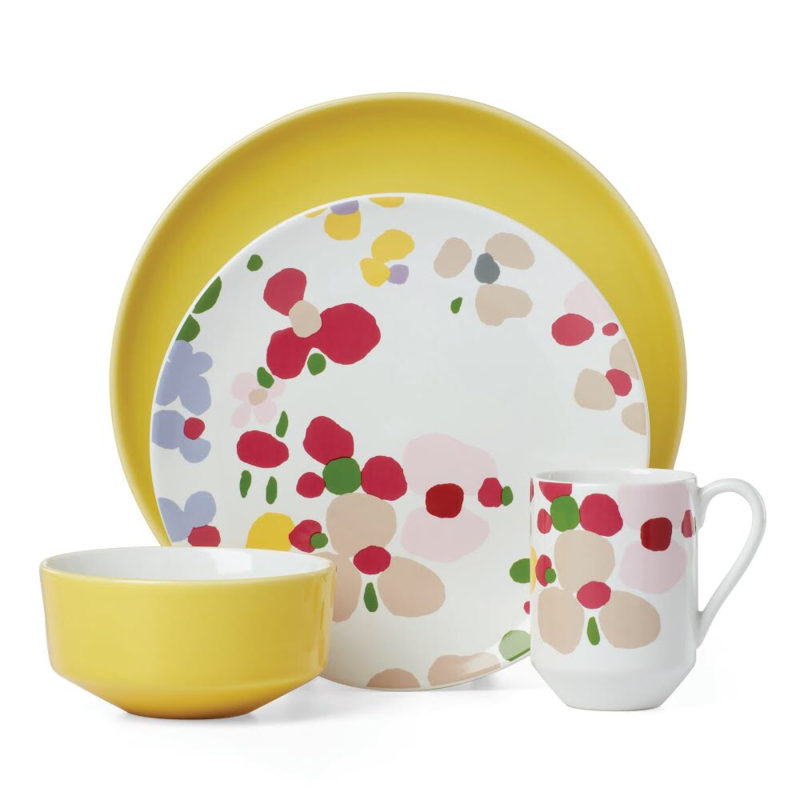 "We see our customer as a mindset, not a specific demographic," Glass tells Business of Home. "She is in love with life and has a sense of realness, combined with a self-defined purpose. She's confident and youthful at heart, no matter her age." One of her first moves was to establish signature design elements that could go across all product categories and remain consistent from season to season. And it shows: Elements from Glass' debut fashion collection, which appeared on runways in early September, are clearly present in the new dinnerware.
The collection, part of a longstanding licensing partnership with Lenox, still puts color at the forefront, though with less intensity than in the past—fresh blues blended with lilac and neutrals paired with pinks and yellows. Glass also harnessed new materials, including Lucite, gold wire, and silver-and-white marble. Signature motifs like the spade (it has "endless possibilities," says Glass) and flowers appear throughout the collection, as well.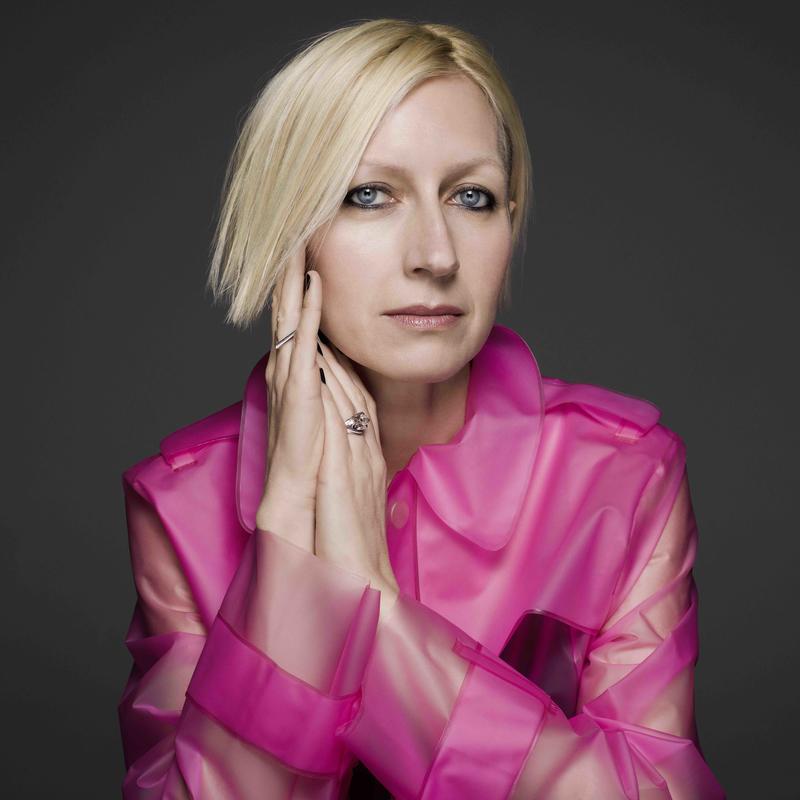 "I love seeing how my vision came to life and translated across categories," says Glass. "The original idea [for the Lucite bar collection] actually came from our store environments team as they were exploring store fixtures in beautiful resin colors. [That] inspired the heels in our footwear, which translated to home."
In a marketplace that's more consumer-centric than ever before, Lenox's CMO Michele Barbone says Kate Spade's fashion-forward designs make the label a great brand partner. Customers are still buying dinnerware at key life moments, she says—a first apartment or an engaged couple's gift registry, for example. "The difference today is, dinnerware becomes more fashion," explains Barbone. "We're looking for a look, something that goes with their style."
As people entertain more at home, barware has also become a more prominent part of the collection. But, regardless of the occasion, the product is "an extension of themselves," says Barbone. "It's an Instagrammable moment that they're looking for."
"My goal for all collections was to create pieces that our current customer, new customer, and hopefully the original Kate Spade customer, would find extremely covetable," says Glass. "I want the collection to feel both familiar and new."
The new collection will be unveiled at the New York Tabletop Show, held October 9–12 at FortyOne Madison in Manhattan.