As with most everything else, millennials have disrupted the way tabletop brands find success. Now the world's most populous age group, millennials get married later in life (at an average age of 27 for women and 29 for men, up from 20 and 23 in 1960)—and when they do, they're not registering for tableware like previous generations. They're buying just about everything online, and they don't need a matching set of, well, anything. But they're also a part of the Instagram generation, where brands can be made or remade overnight. So is this generation the tabletop category's problem—or its solution?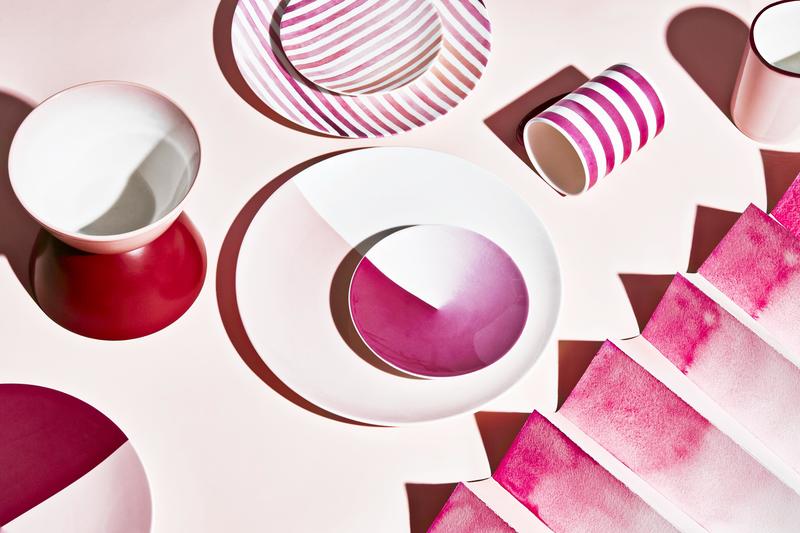 Increasingly, tabletop brands are looking to this set for inspiration. Take Domino, with its bevy of millennials (a majority of whom are females with a median household income of $100,000-plus). The magazine turned lifestyle brand has partnered with Lenox to develop three dinnerware collections in colors and designs inspired by this age group's tastes and preferences. They debut at the New York Tabletop Show next week.
It's an auspicious alignment for both brands. Michele Barbone, CMO of the 129-year-old Lenox Corporation, says the Domino reader "represents a new consumer mindset that is consistent with the target audience Lenox is courting," noting that the partnership "allows us to leverage our design expertise to offer innovative dinnerware, but with a Domino feel." She's hopeful that the relationship, which targets buyers ages 22 to 37, will "reinforce our position in the marketplace as North America's leading tableware and entertaining company."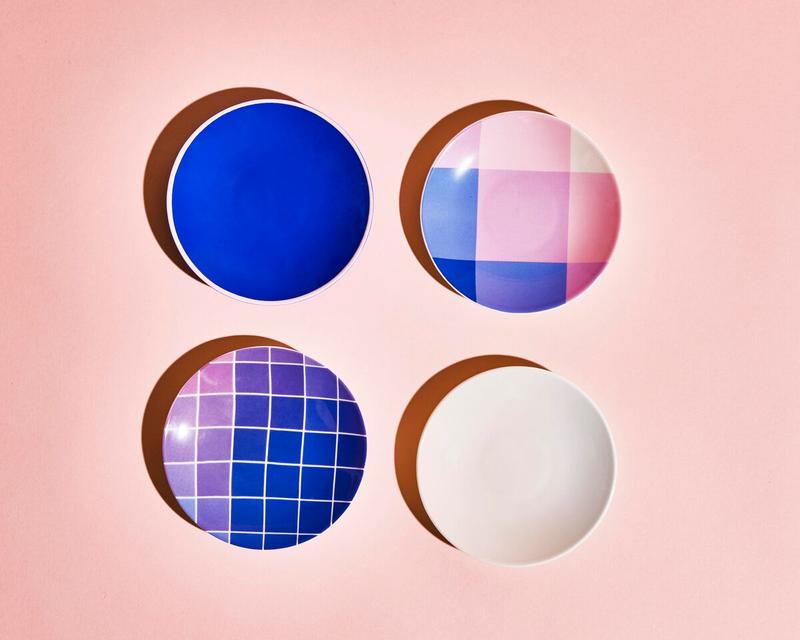 And what of the benefit to Domino? For Nathan Coyle, the brand's CEO, the collaboration is part of a well-calculated, larger strategy "to evolve the business model of Domino Media Group," he tells EAL. "It does so in two ways: One, it takes the power and equity of the Domino brand to create a new and different way for [the magazine's] readers and fans to experience the brand. Two, it introduces a new revenue stream that is entirely independent of advertising revenue."
The Domino-Lenox collaboration offers three patterns—Optique (a modern take on ombré), Technic (a colorful play on radial and geometric fragments rendered in a medley of pale pinks and deep blues), and Gradiance (watercolor- and floral-inspired reds and pinks with a hand-painted look). "Our readers approach tabletop much like they approach their own personal style and decorating their home," explains Domino magazine's editor in chief, Jessica Romm Perez. "It's about self-expression and a bit less formality and following a rulebook. Mix-and-match is appealing, as is more vibrant color, texture and pattern."
Optique will be launched on Domino.com and Lenox.com; Technic will be available only via Bloomingdale's, and Gradiance only via Anthropologie.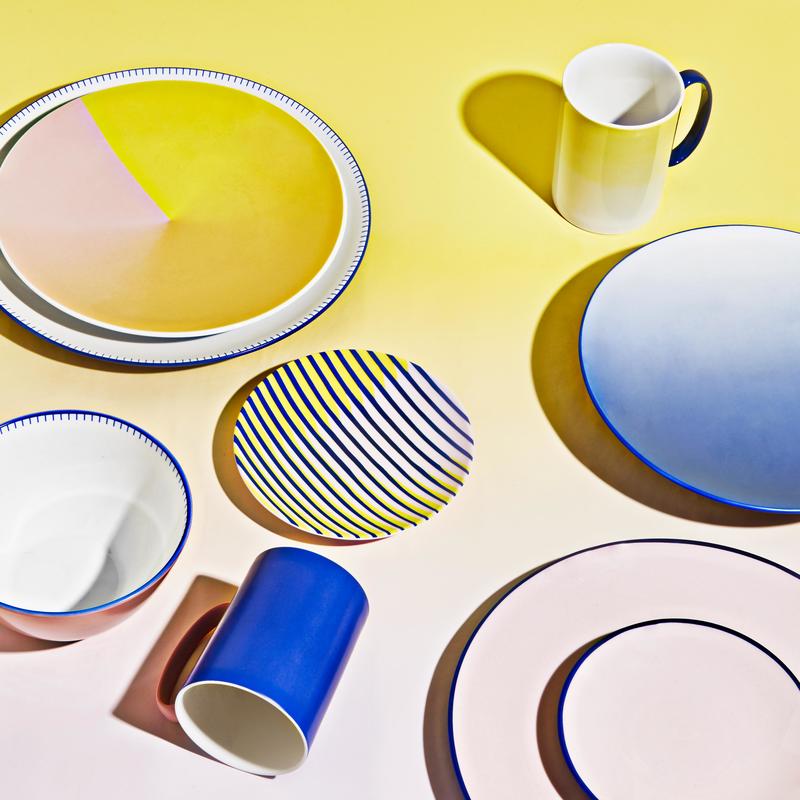 Lenox isn't the only tabletop brand tapping into the buying power of millennials. Social media–culled feedback from digital natives is also informing certain brands' aesthetics. "Posting new stories and videos and monitoring the likes and feedback, it's as if we had a giant petri dish at our disposal," says Julia Berger, the designer-founder of Julia B. Couture Linens. "We're constantly benefitting from what our followers and fans tell us. Their reactions are practically real time, and are incredibly valuable."
Social media has also fueled the business of Sara Ledterman, a Santa Ynez Valley–based designer who founded the boutique tabletop line Gather & Serve California. (She's also the co-founder and editor in chief of Adorno magazine.) Instagram has been nothing short of transformational for her dinnerware, serveware and accessories company, which produces artful pieces that feel weighty and substantial. "Instagram really launched our business," Ledterman tells EAL. "Our Instagram feed engaged our buyers long before we had a website. … We hear from so many customers that they 'saw it on Instagram.' All of our early orders came from Instagram messages—and so did the traffic for a lot of our pop-ups."
But is the millennial effect translating directly into sales? Not necessarily. "Millennial shoppers are our largest community-builders, even though they are not our biggest purchasers," says Ledterman. "They are the ones who are most likely to bring their friends and come to our pop-up shops, send us pictures of their dinners and keep in contact with us over time." Where her millennial clients buy piecemeal, Ledterman's over-40 buyer wants something different: the complete set. "They don't buy a single mug or just four bowls; they buy the whole set and all the serving pieces too," she explains. "Millennials are more cautious."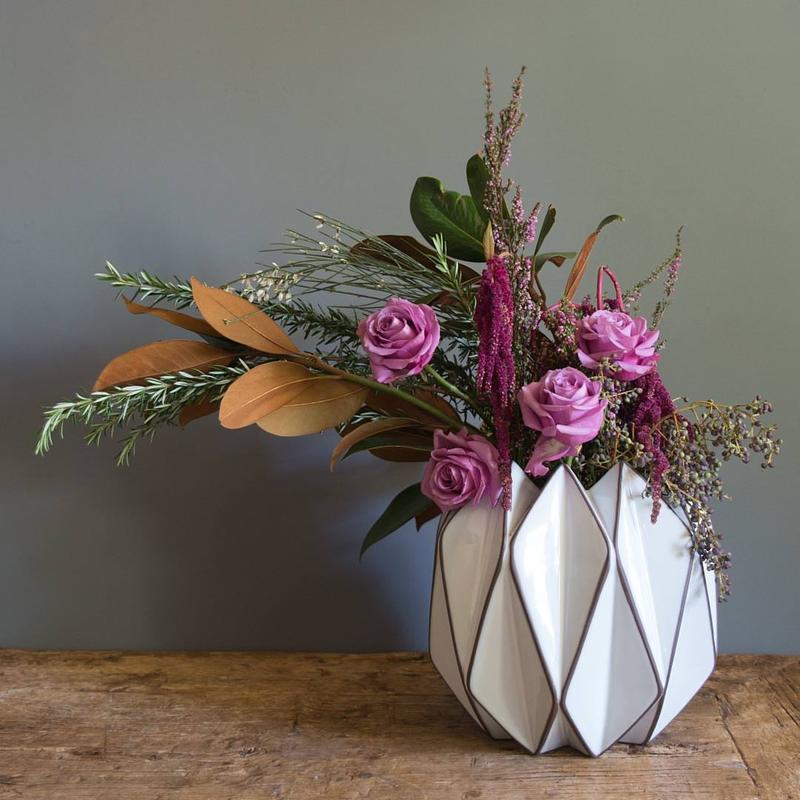 Ledterman's analysis of her own business may well reflect trends affecting the industry at large. "The industry needs to shift to accommodate the needs of today's consumer," says Barbone at Lenox. "Customers are buying everyday dinnerware and they are entertaining more frequently at home. Their tableware purchases reflect their personal style and they use varying sizes of plates and bowls when dining versus a traditional five-piece place setting."

"Millennial shoppers are our largest community-builders, even though they are not our biggest purchasers.
" —Sara Ledterman
That change in habits is one that Kristi Forbes, director at 41 Madison—which hosts the New York Tabletop Show—is addressing. One of her greatest challenges is keeping pace with "dining, shopping and lifestyle habits," especially the drop in millennials buying in-store and the decrease in registering for fine china. "Many prefer online shopping, casual entertaining and using a registry to benefit their honeymoon," she says—all shifts away from the traditional purchasing habits that tabletop brands counted on for success. Romm Perez concurs: "Where older shoppers may have felt they were supposed to register for certain items when they got married—a more formal set of china that was rarely used—our reader wants to eat off something everyday that is a real expression of their taste and style."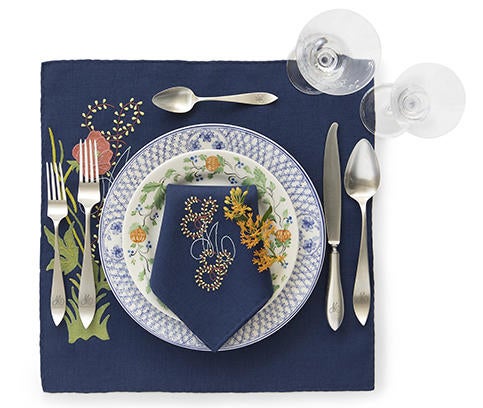 Certain millennial-driven trends may have the potential to boost business. Forbes points to the foodie culture as a prime example: "Millennials are paying close attention to the quality of their food and choosing healthy options," she says. "We all have to eat, and presentation is a big factor, thanks to social media. It's created a desire for millennials to entertain more—but the challenge for brands will be educating them about our products." At this spring's market, 41 Madison will host a panel ("Changing the Dinnerware Destiny: A look at how the tabletop market can reinvent itself for the future") to deliver details on a recent millennial shopping survey.
Berger agrees that the millennial market needs guidance when it comes to making tabletop purchases. Their shopping habits, she says, stem from their fearlessness and social media prowess. "The millennial tabletop buyer grew up, just as we did, seeing Grandma's same old set of dishes get hauled out of the closet twice a year for Thanksgiving and Christmas or Hanukkah," says Berger, who has a signature tabletop line as well as a line with Suzanne Tucker Home. "However, unlike those of us who just might be closer to 50 than 20, the millennials are perfectly comfortable in rejecting—or neglecting—the traditions that we never had the courage or permission to question."
While this generation may be willing to forgo the fine china, at heart, they aren't so different from their forebears. "Our millennial customers love traditions, decadent weddings and beautiful homes as much as any generation that preceded them," says Berger, "but they are much more likely to make their own path and select designs and products that break the mold."
As tabletop brands line up in the attempt to hit millennial-friendly marks—mix-and-match, durable, casual—Berger will be keeping an eye on Instagram to see what sticks. "When something is hot or liked, the news spreads at the speed of light," she points out. The challenge for traditional tabletop brands is clear: Are they able to keep up?