Joe Lucas and Nick Olsen battle over the recalescent color.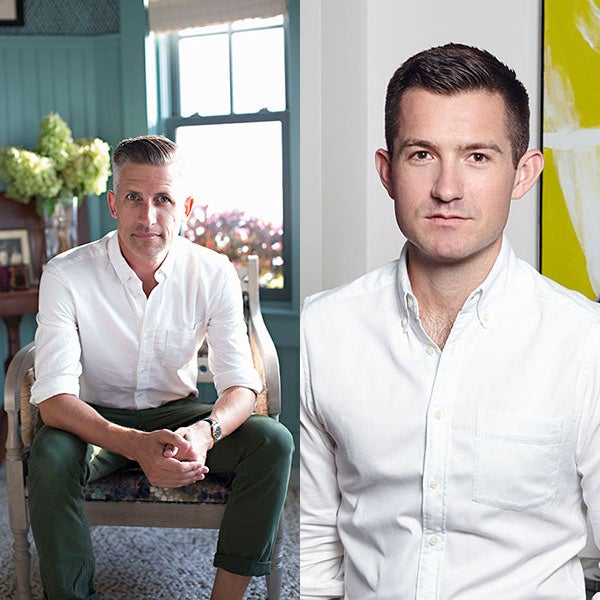 Joe Lucas Owner, LUCAS STUDIO, INC.
So, here's the deal. I don't hate the color red. The human body wouldn't function without blood. Cosmos wouldn't exist without cranberry juice. Swedish Fish wouldn't taste the same if they were taupe. I'm just not a fan of it in my design. I never have been. I am more of a "shades of red" kind of gal. I go for the pinks, corals, Nantucket reds, blush, etc. Rarely would you ever find a fire-engine red chair in one of my projects.
In my mind, red can be very harsh and garish, especially if used incorrectly, which it often is. Especially in California, where I have most of my work. I think it can work well in smaller, more glam locations—like a New York apartment. I'd prefer to have it come out in the art or some smaller details. But no one does "red right" like Nick "Red Rum" Olsen. Maybe he grew up constantly having a bright red tongue from cherry-flavored Jolly Ranchers. He would fight to the death for red in a room, and I can only learn from his designs. But for me, it will stay on the backburner.
Nick Olsen Owner, NICK OLSEN INC.
Anyone who thinks a red room reads "Spaghetti Western bordello" has spent too much time in Hollyweird backlots (like ex-thespian Joe Lucas) and not enough time studying the decorating greats. I immediately think of iconic rooms by Mark Hampton, David Hicks, Albert Hadley, Renzo Mongiardino...but also rich shades of Chinese lacquer. Brooke Astor's oxblood library with brass trim was a bold move, on par with Joe's holiday party ensembles, but the same combination works in a cocktail table set in front of a white—sorry, greige—linen sofa. Small doses of luxe.
Sure, I like the more muted shades of red, but a clear primary color can bring a muddy room into focus. Joe does neutrals better than most, and I'm desperate to steal his roster of Manhattan Beach pro athlete clients, but I insist he's a closet color freak. Last time I walked into Harbinger [Lucas's L.A. showroom], it was awash in pink, green, blue, lavender…but no red. Turn those velvet Xmas loafers into a sofa, Joe!